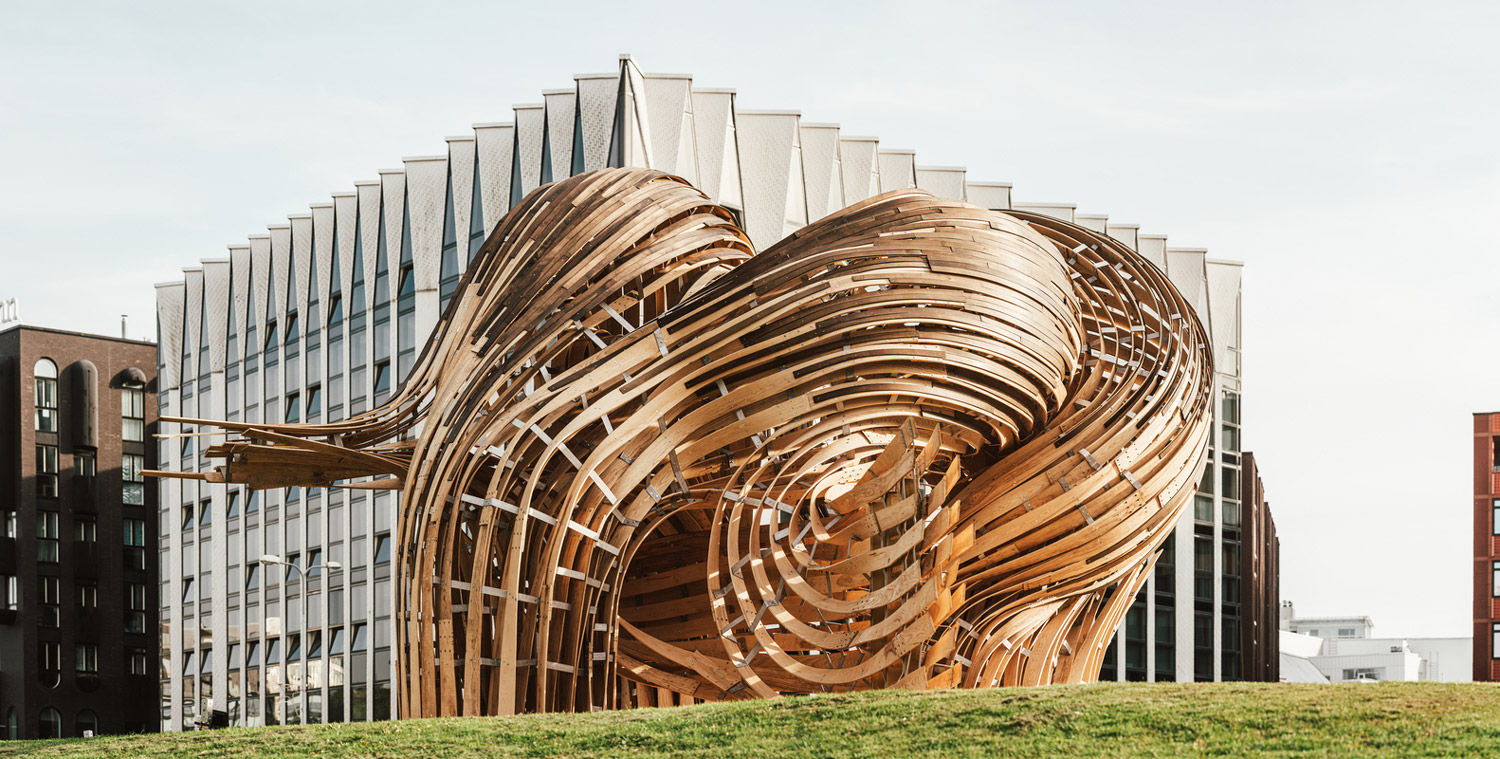 Computational Design: NEXT 4.0 was a two-day interactive conference on the 17th and 18th April 2021 with global frontiers and design thinkers collaborating on a single platform with live presentations, tutorials, interactive sessions, live mentorship, and panel discussions making huge footprints in the future of computational design. A collaborative initiative by ParametricArchitecture (PA), rat [LAB]EDUCATION, Design Morphine, and A>T, Computational Design: NEXT 4.0 is a one-stop-shop to everything in the world of computational design. To watch the videos of the conference click here.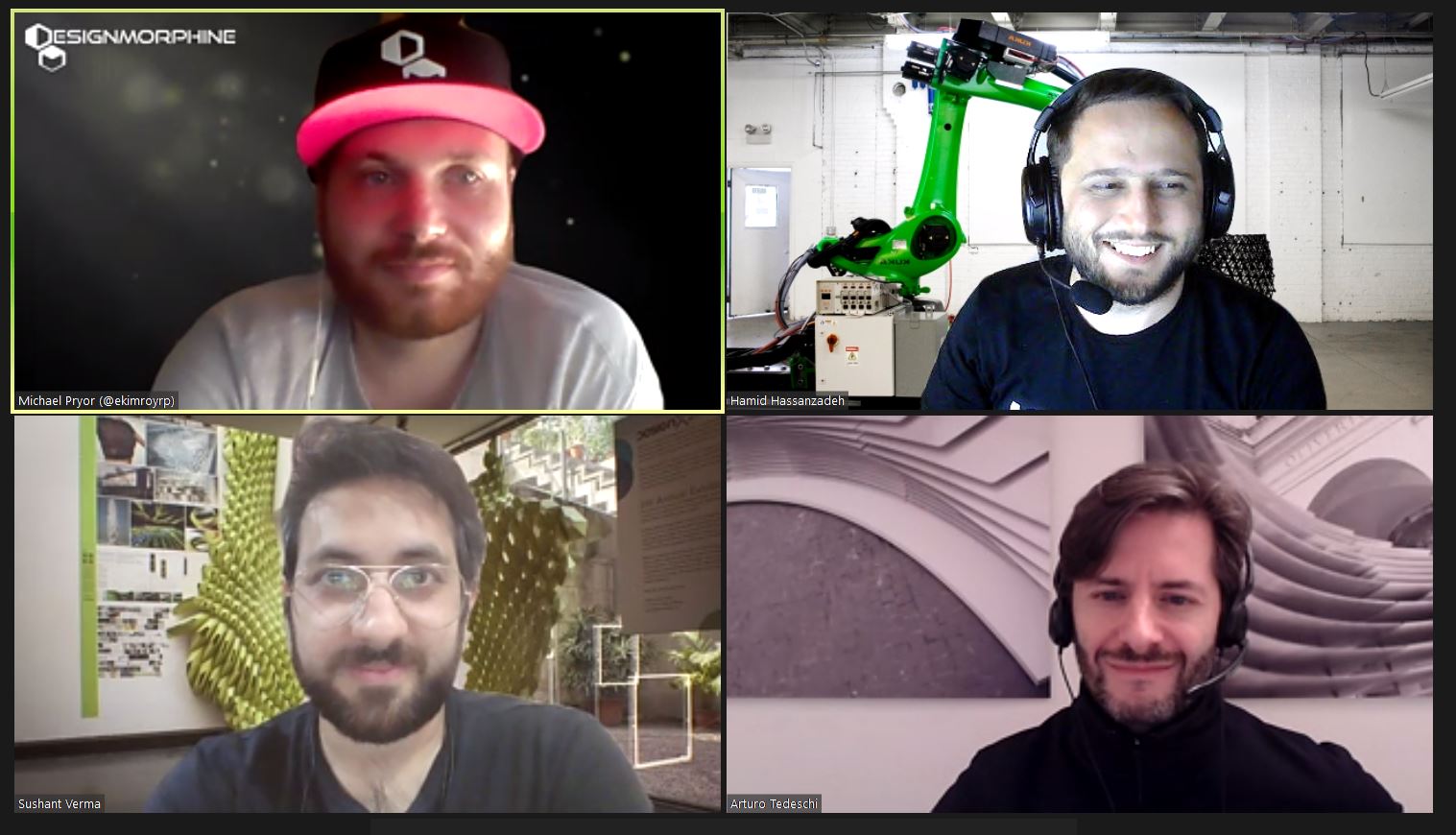 After a successful round of CD Next 1.0, 2.0 & 3.0, Computational Design: NEXT 4.0 took another step to delve into new-age design technologies by global advocates of technology. The event took place on April 2021 as a 2-day conference with workshops, panel discussions, tech demonstrations, and discussions. The core theme was to introduce newer computational design methods to update the audience through interactive workshops, architectural presentations from stalwarts highlighting their design finesse in the field of Parametric Architecture.
Day 1
Day 1 of Computational Design: NEXT 4.0 was an immersive and engaging experience with exclusive interviews, interactive workshops, keynote addresses by stalwarts in the field of computational design.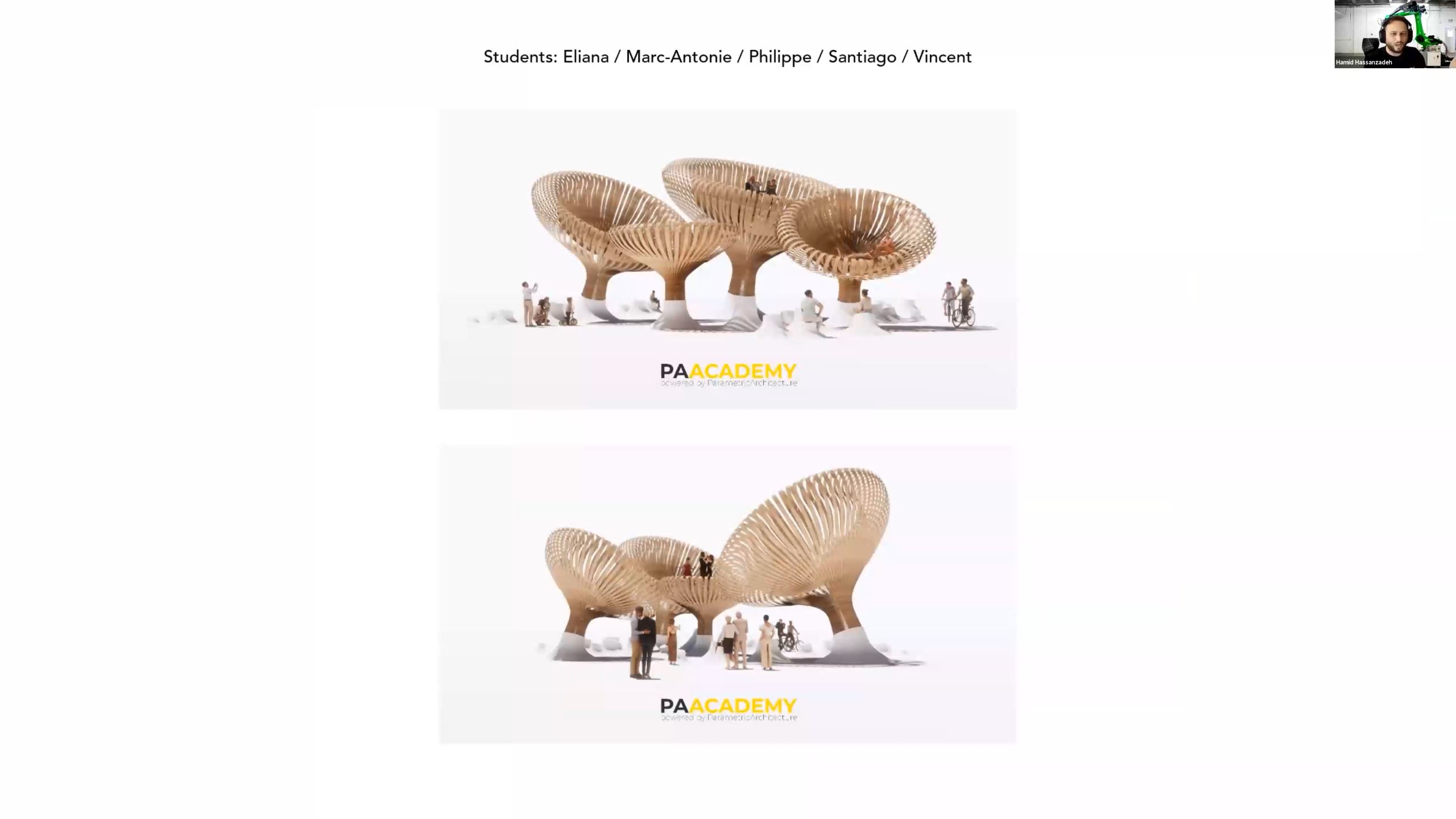 The session started with the introduction of the themes for the CD Next 4.0 Online Conference series with Hamid Hassanzadeh, Founder & Editor in Chief, Parametric Architecture along with Sushant Verma, Co-founder & Design Head, rat[LAB] Studio, Michael Pryor, Design Director & Computational Designer, DesignMorphine, and amazing interview session of Arturo Tedeschi with Mauro Porcini.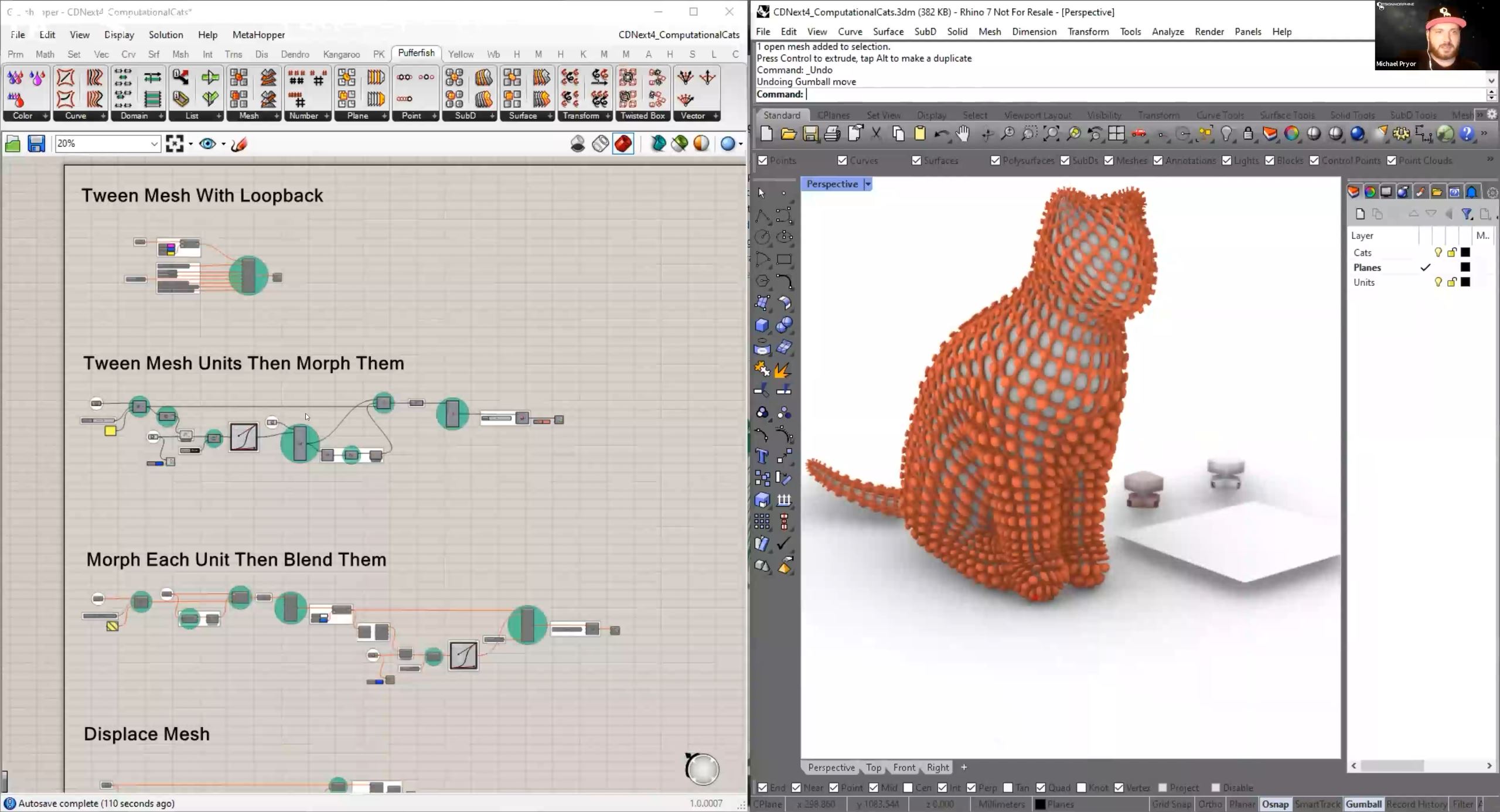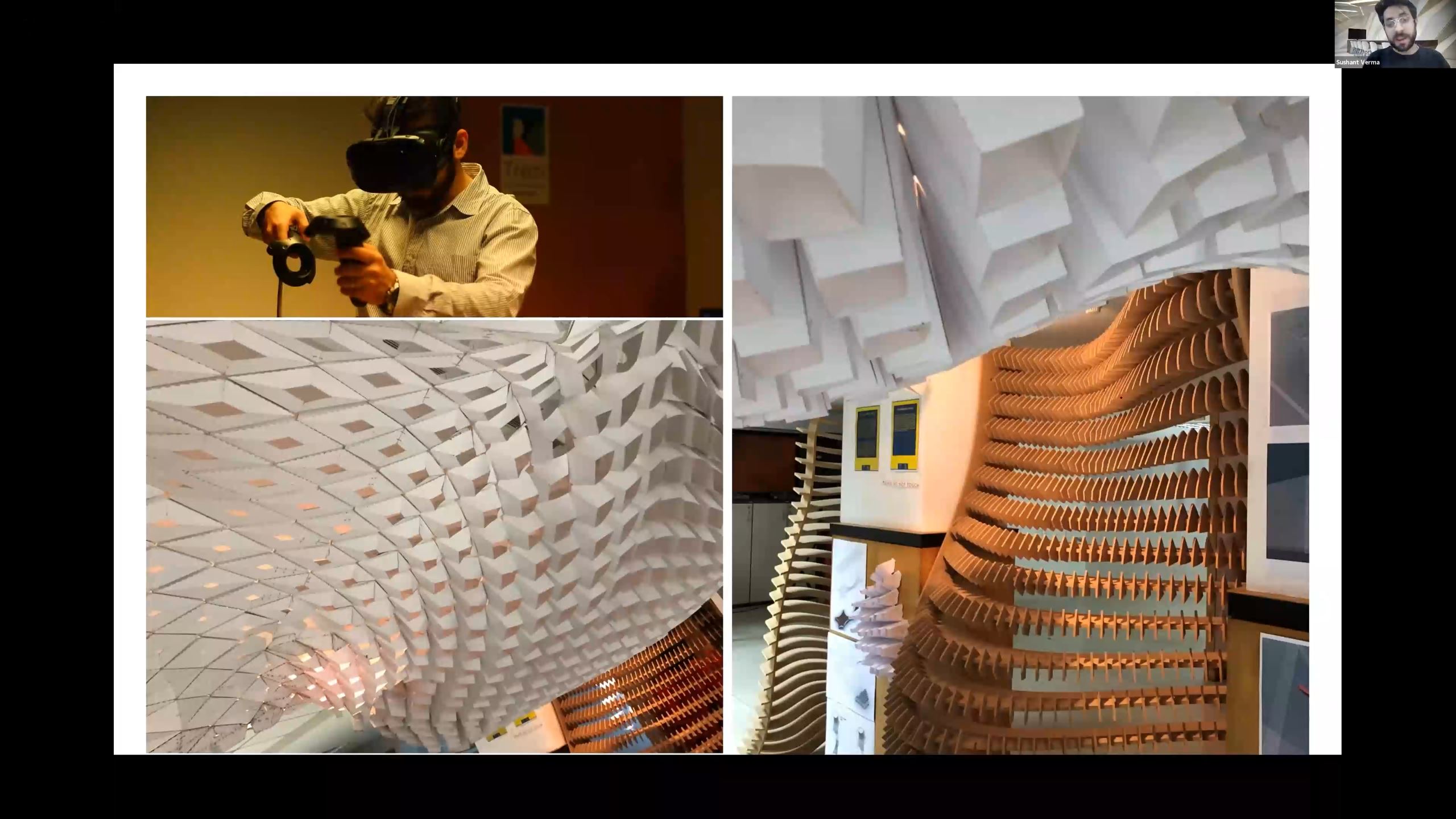 The panel presented a 15-minute session each introducing the various nuances in the computational world and their contributions in it like the importance of Grasshopper 3d, the impetus of the educational system on computational software, and the growth of media publications for global outreach.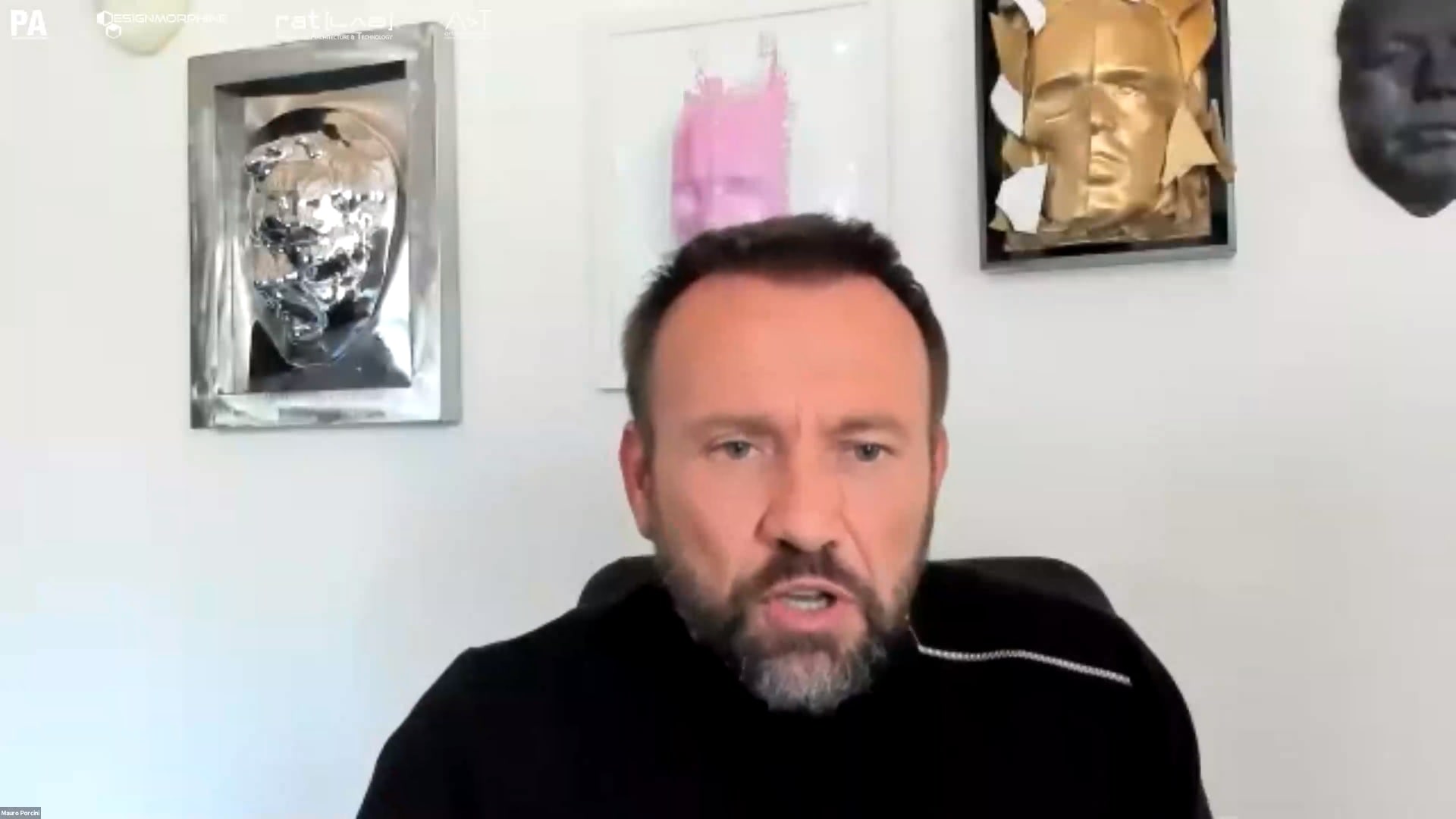 This was followed by an engaging interview with Mauro Porcini, Chief Design Officer at PepsiCo moderated by Arturo Tedeschi, Founder Architect & Computational Designer, A>T. Porcini showcased a dynamic approach towards his design language. The take away from this interview was to emphasize design not just in buildings but in every field like product design, industrial design, graphic design and much more. The talk explored various facets where computational methods could come into use, captivating the audience with the wide range of applicability that computational design has to offer. The session was followed by a Q&A round with the Moderator.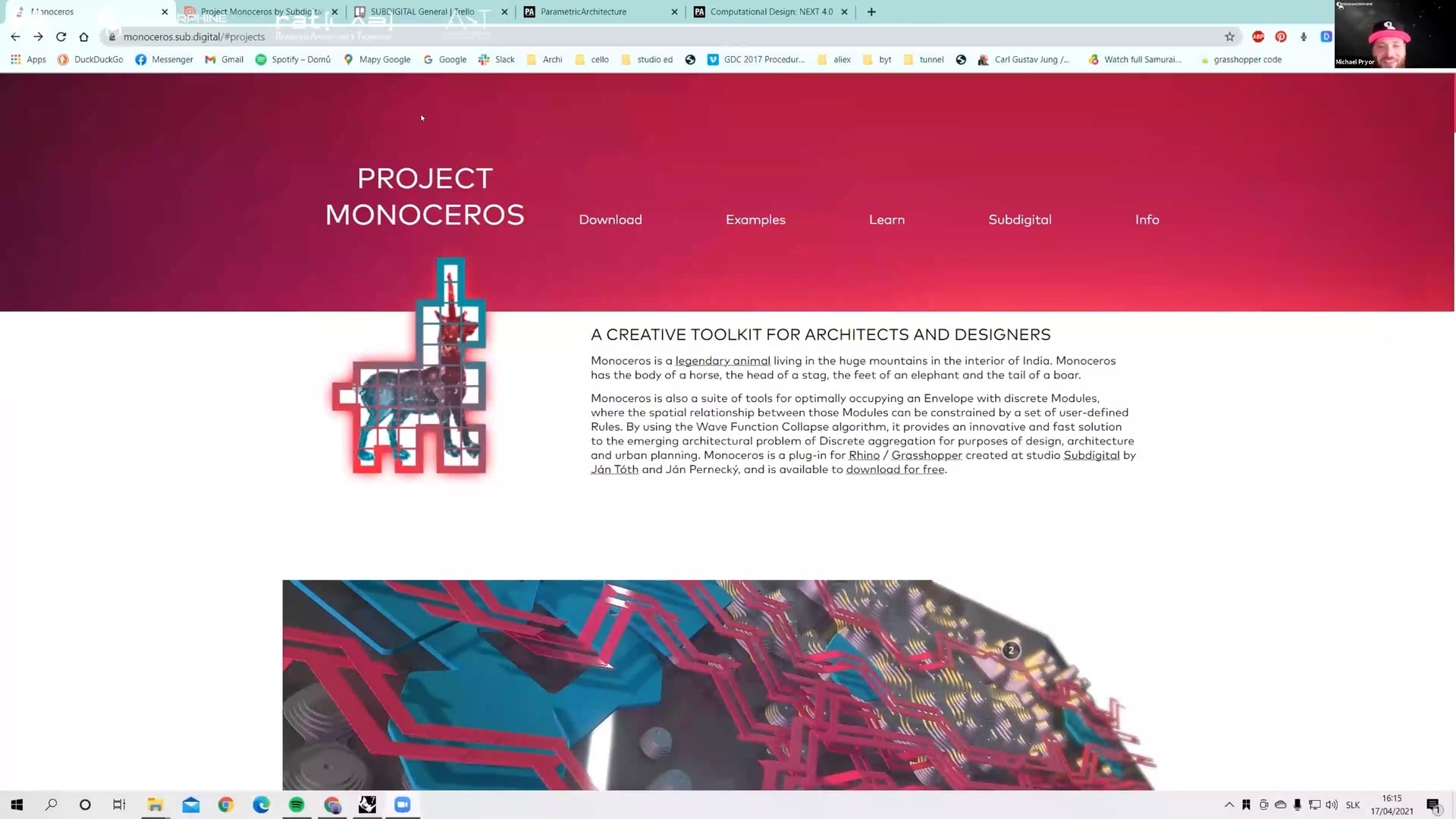 Kristýna Uhrová from Subdigital introduced Monoceros, a discrete assembly plugin for Grasshopper powered by Wave Function Collapse. This interactive workshop amalgamated Rhino + Monoceros, with the visual demonstrations of geometries that can be created with ease through these plugins.
Monoceros is a suite for optimally occupying an envelope with discrete Modules, where the spatial relationship between those modules can be constrained by a set of user-defined rules.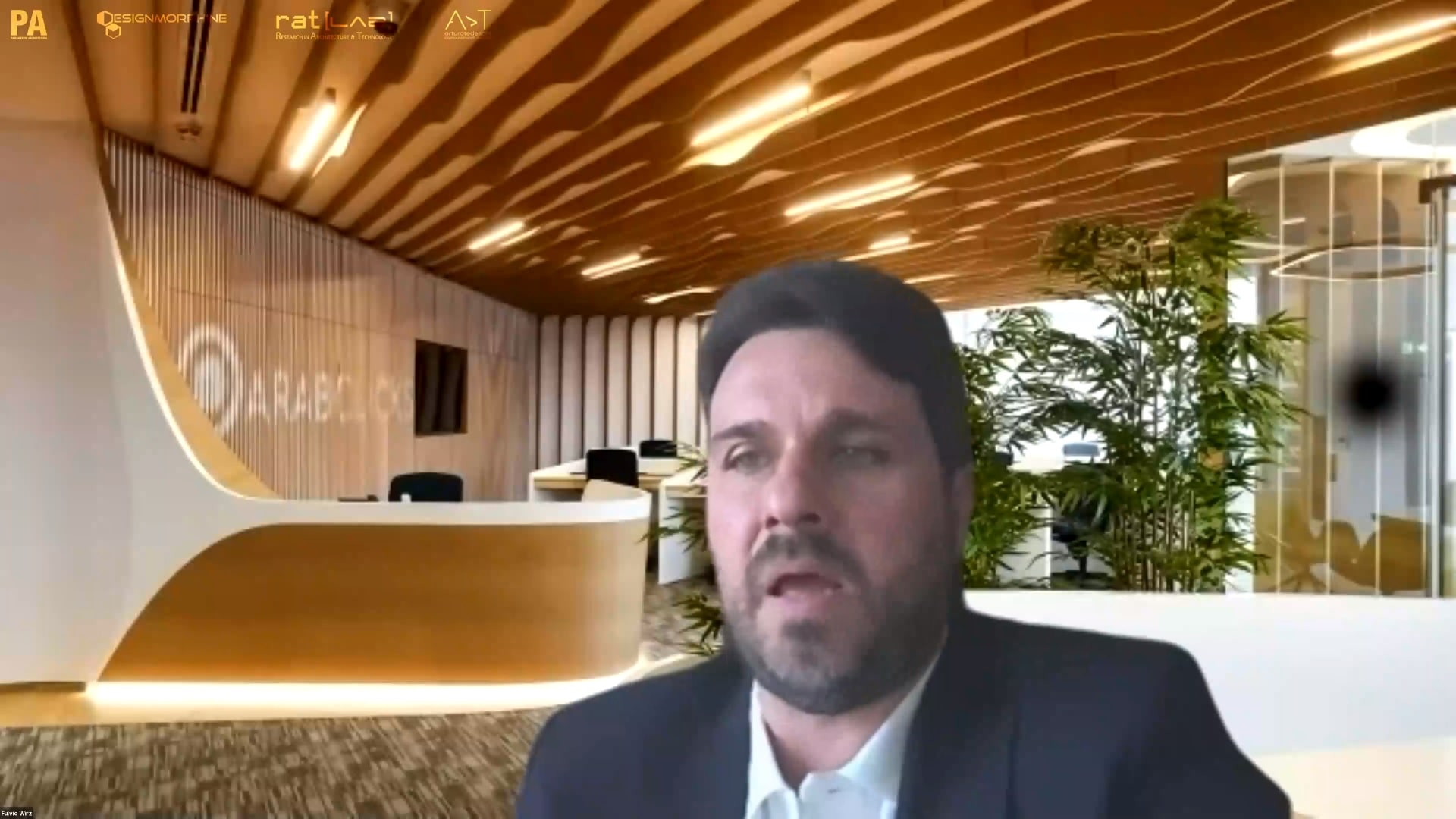 One of the great moments of day 1 which created footprints in the future was followed by an exclusive interview with Fulvio Wirz from Wirz Architects which was moderated by Arturo Tedeschi, Founder Architect & Computational Designer, A>T. The session was focused on how we need to have a modernist paradigm shift while creating architecture that is aligned with the future. The session was followed by a Q&A round with the moderator.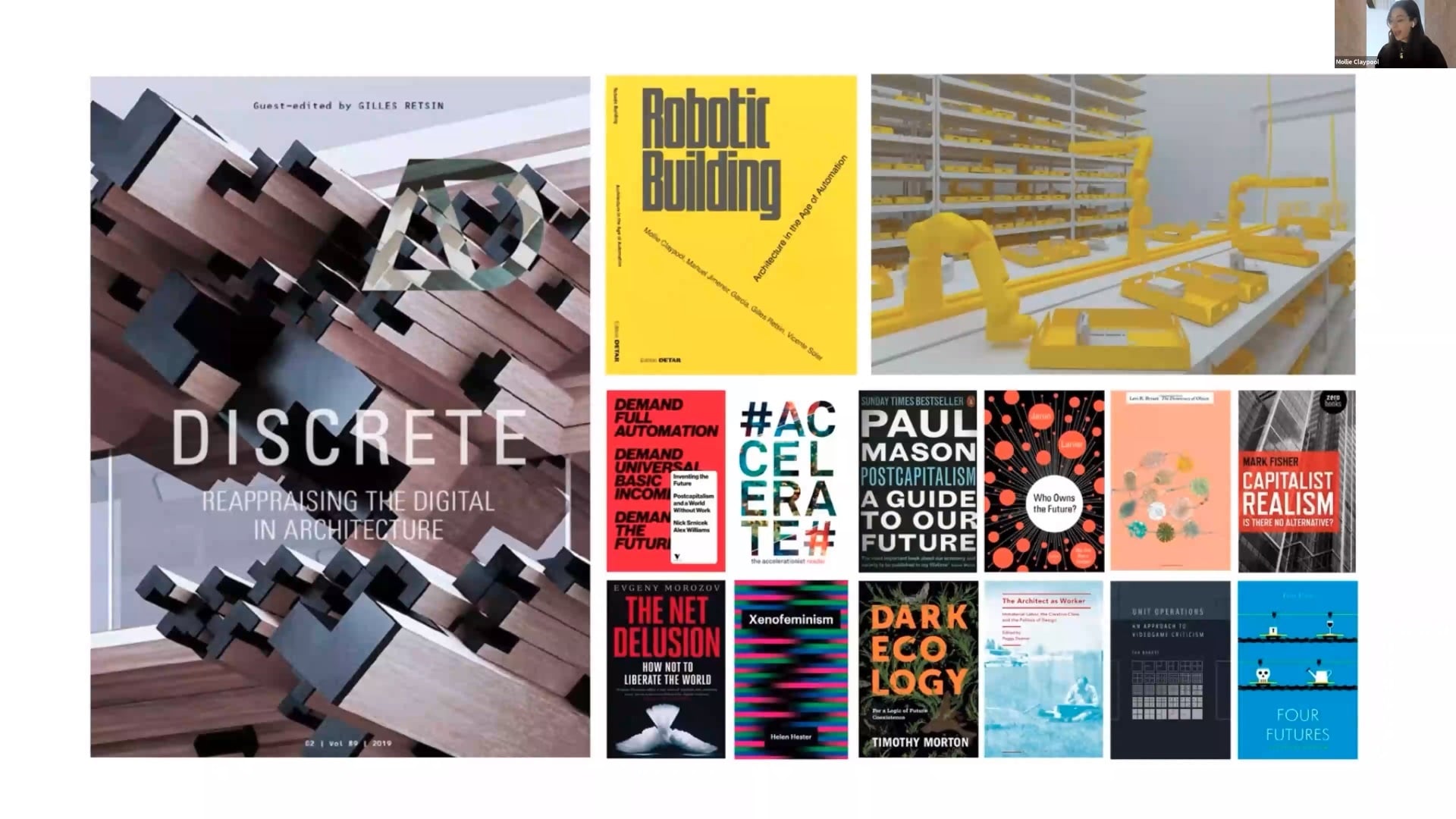 Mollie Claypool, Automated Architecture (AUAR) Ltd, AUAR Labs presented her astounding works that took the audience through her journey of integrating technology in her designs. She showcased her community-led housing, works in parametric architecture in modular as well as product design.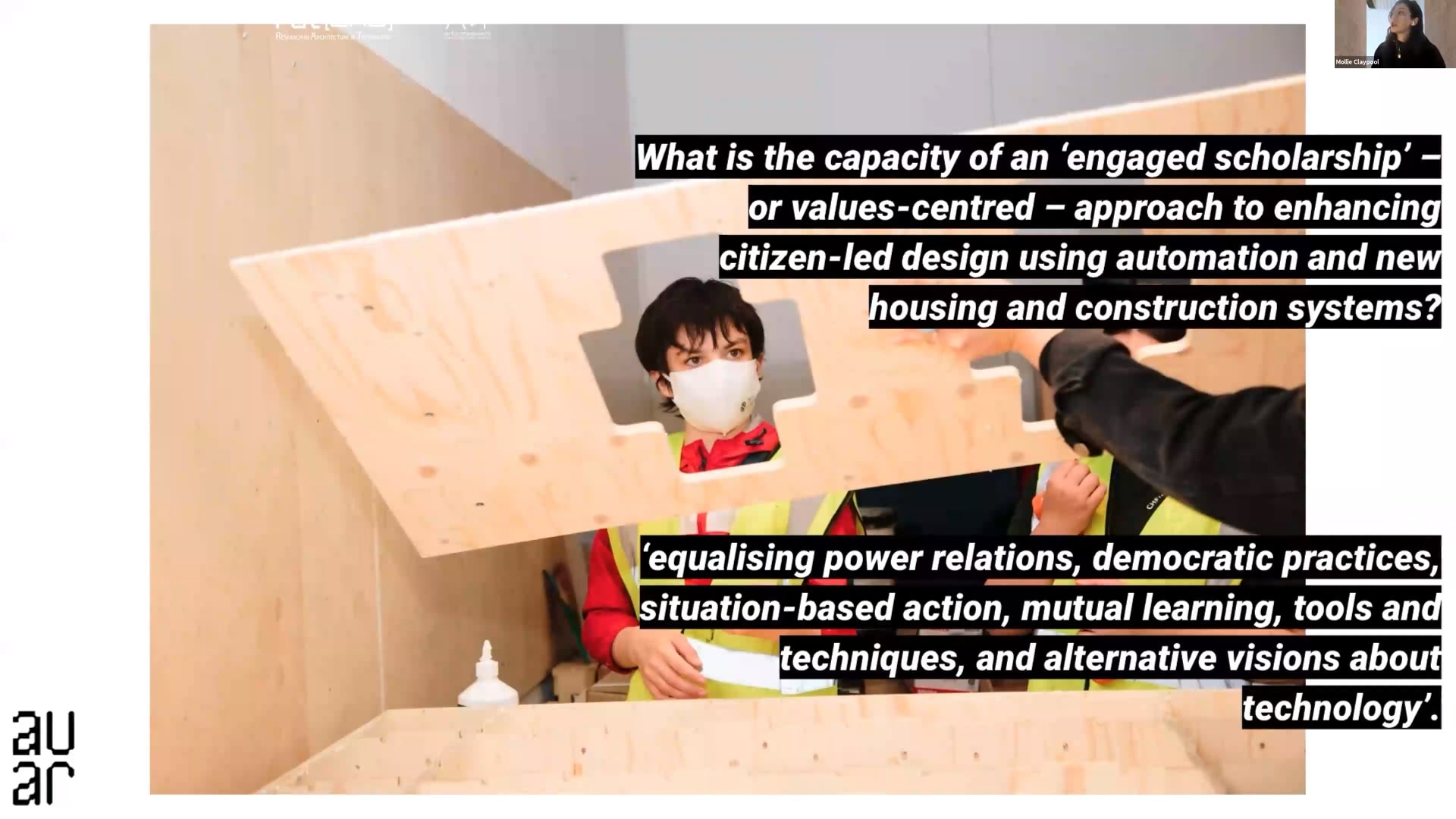 The highlight was her unique approach towards educating design automation through a participatory process to create valuable end products. Her approach threw light on growing the community through a holistic uplift that Parametric Architecture as a whole can do.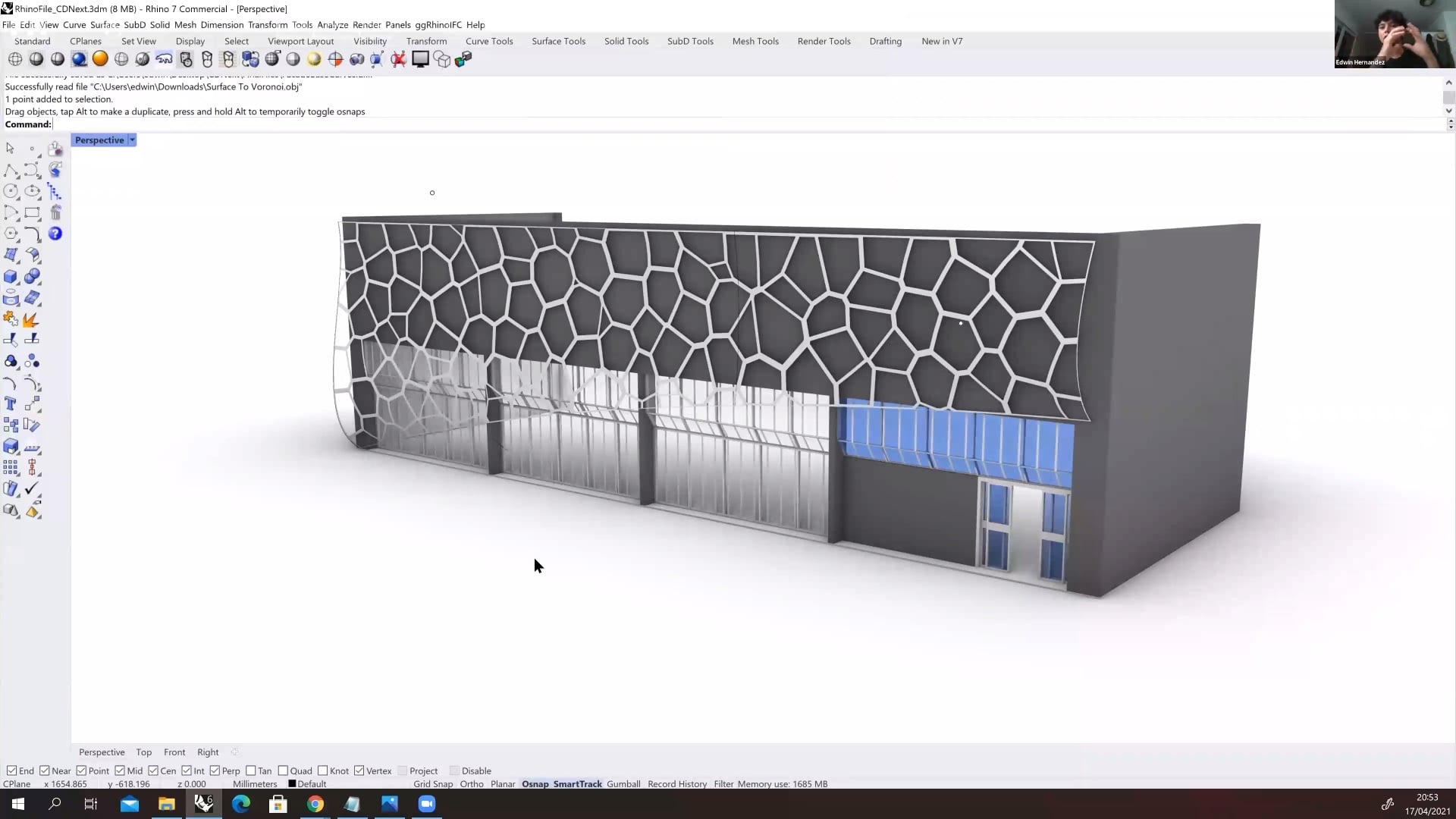 This was followed by Edwin Hernández who showcased a demonstrative workshop on Grasshopper plugin (ShapeDiver) to create intriguing geometries. ShapeDiver is a platform for building any type of online application based on Grasshopper files.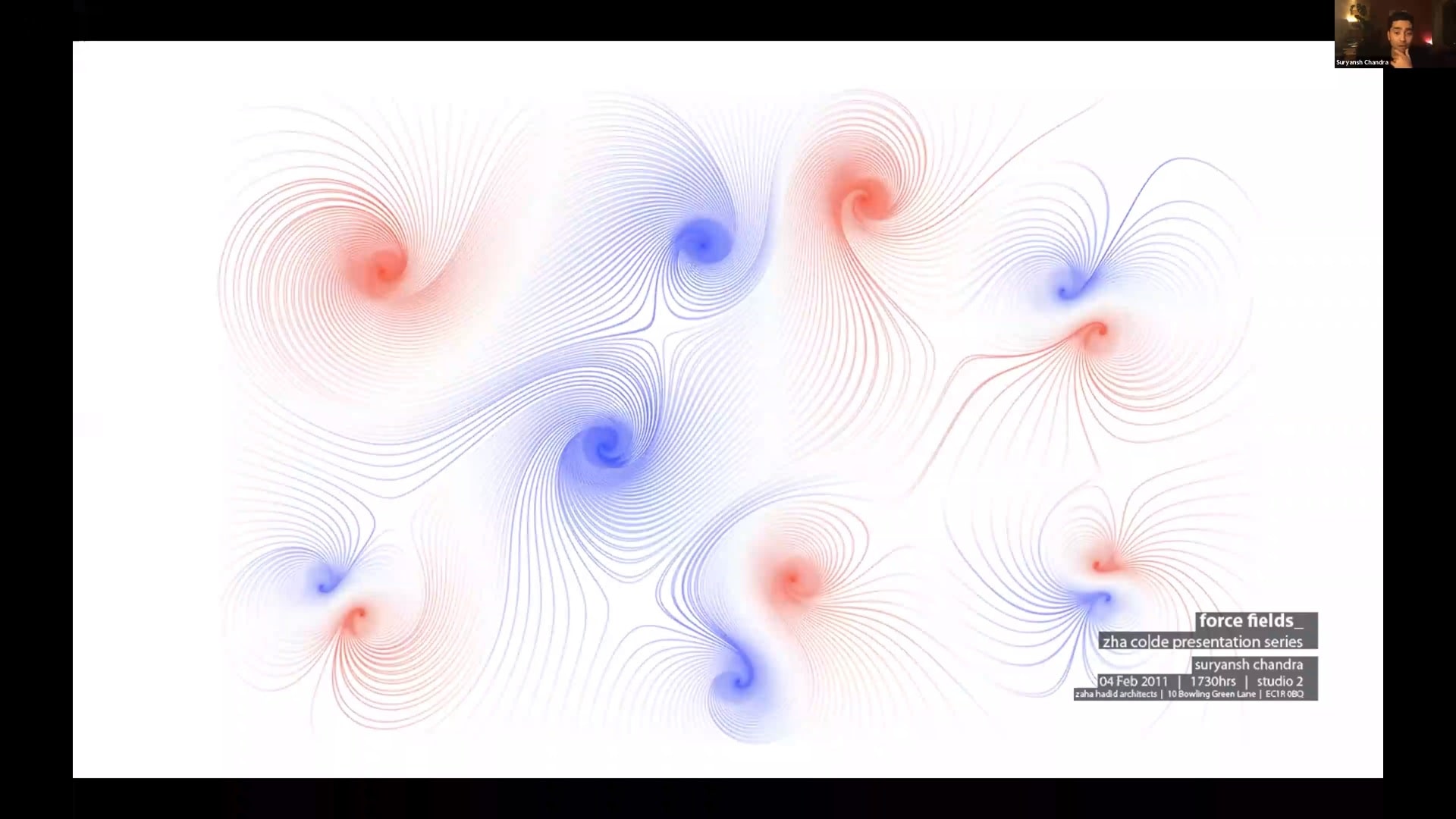 Suyansh Chandra, Co-founder and co-CEO of British desktop robot arm manufacturer Automata presented a super inspiring take on robotic automation which is both simple yet affordable and creating uniqu footprints in the future. He highlighted his vision of 'democratising robotics to automate the world.
Click here to register and watch the recordings.
Day 2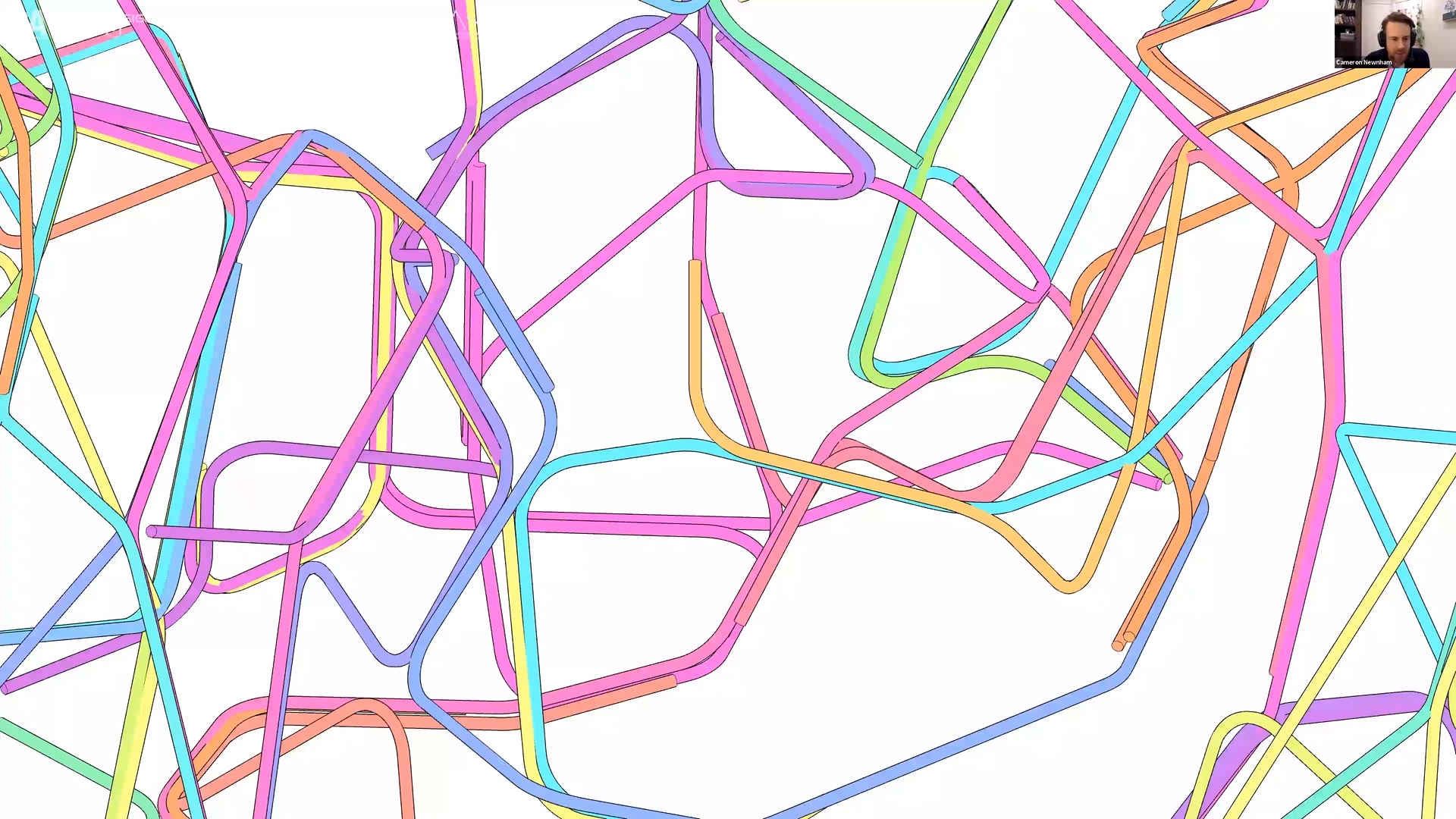 Cameron Newnham, presented about Fologram, a design research practise and technology startup building a platform for designing and making in mixed reality.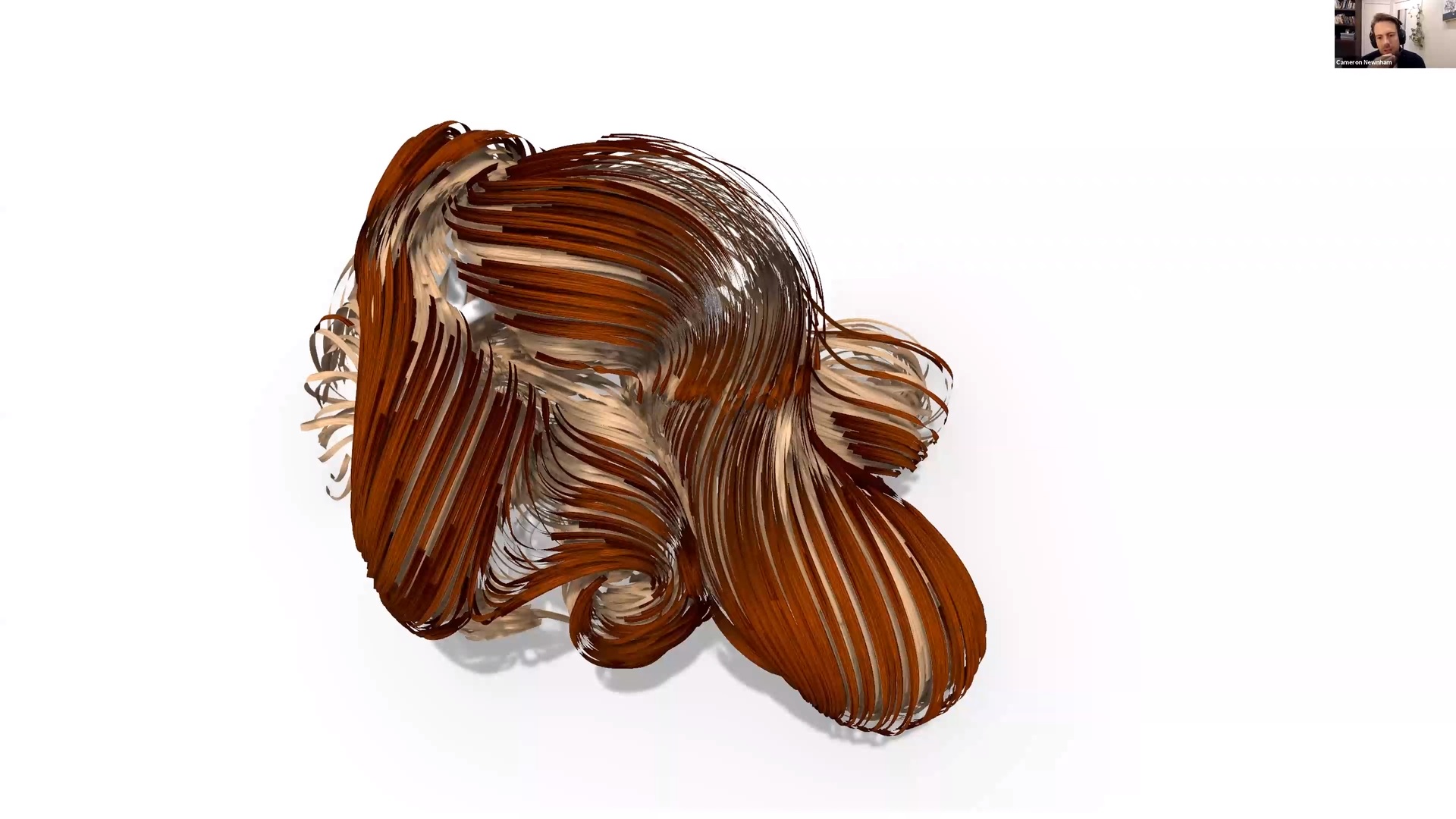 Newnham represented the various array of project ideation and execution with the help of computational methods to create abstract forms. This was followed by an engaging Q&A session with amazing questions from the audience that created astonishing footprints in the future about AR and VR.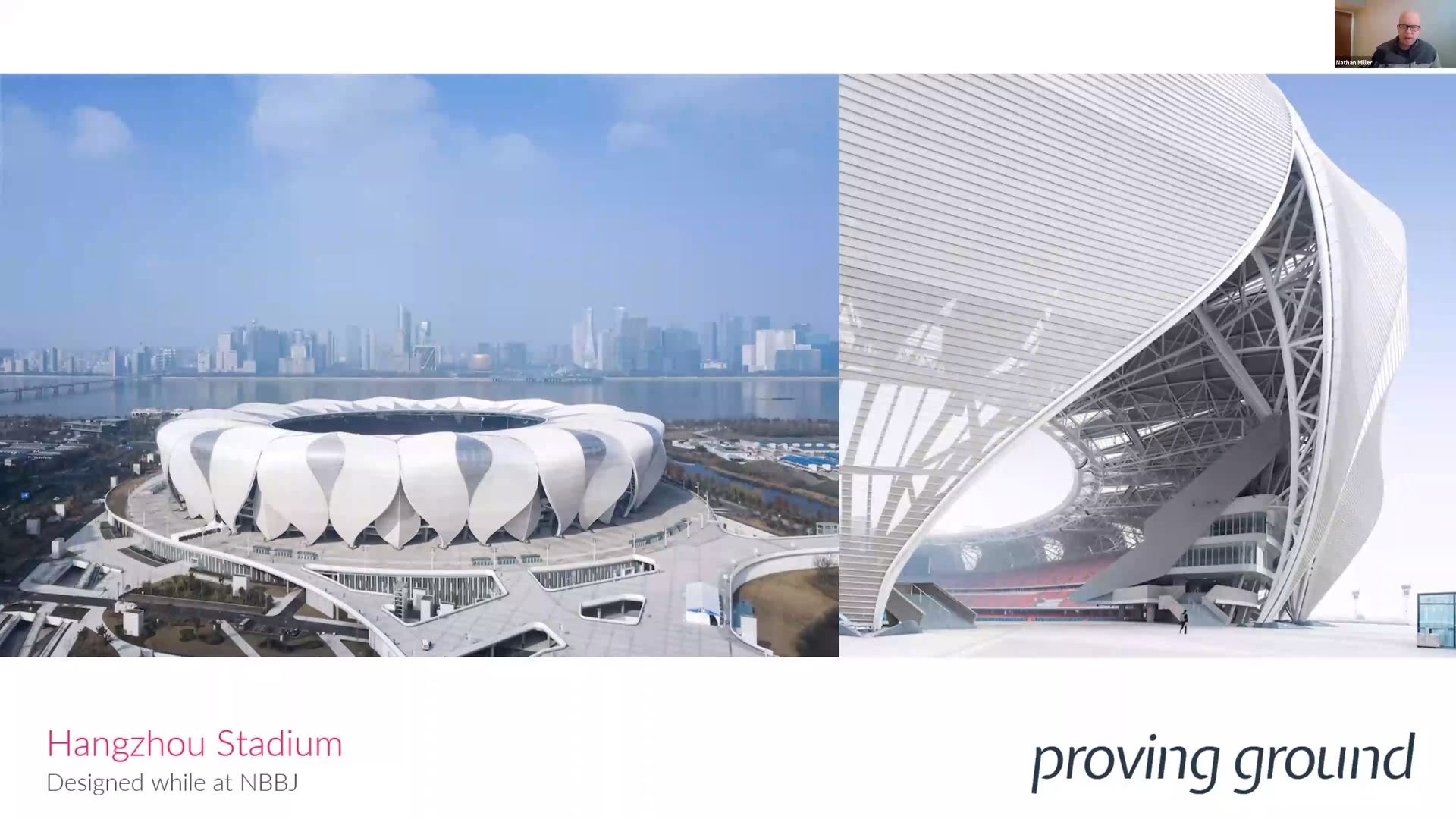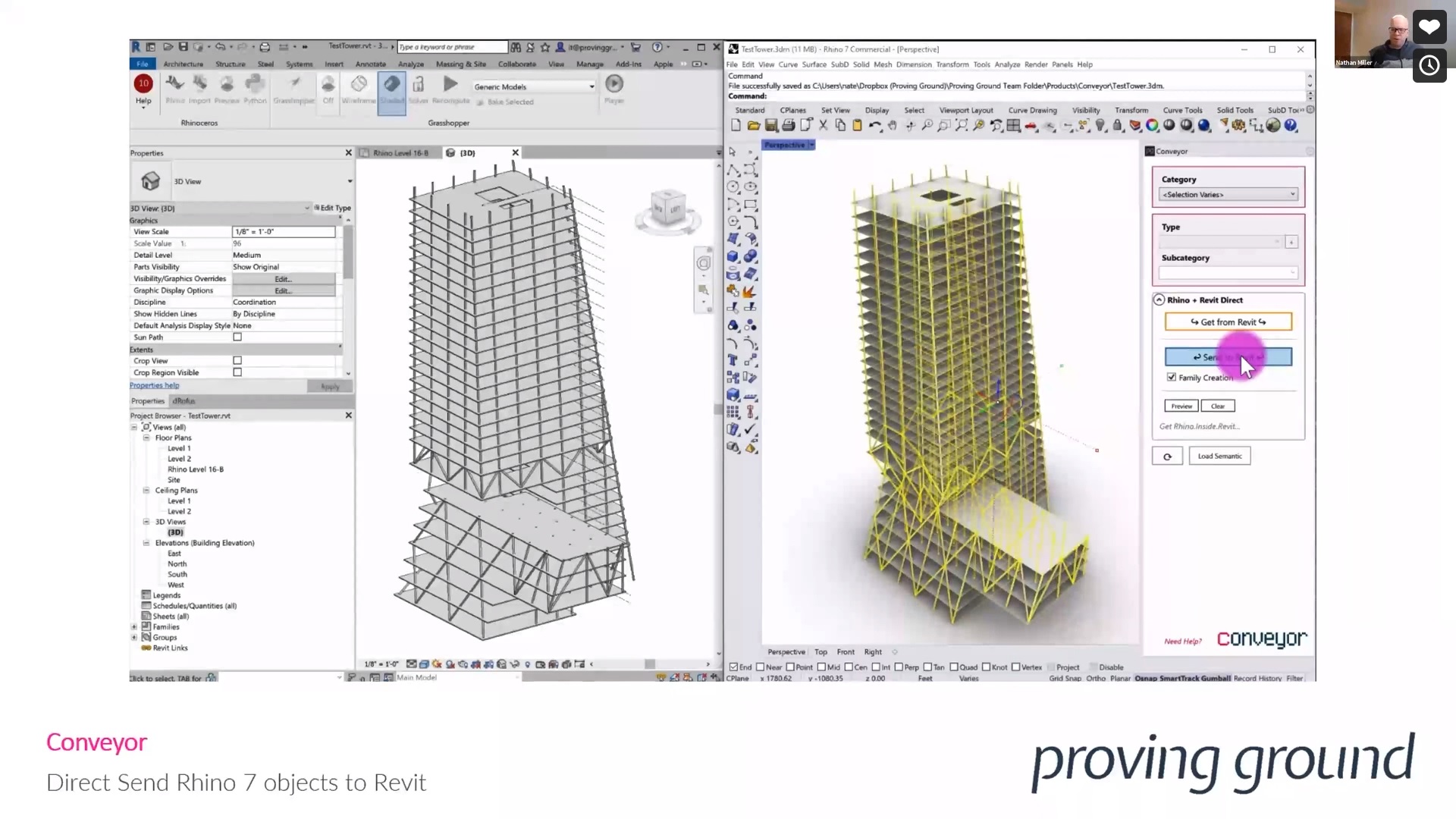 This session was followed by the legendary architect Nathan Miller, founder and CEO of PROVING GROUND presenting his works related to building new tools and the evolution of the toolkit at Proving Ground – from free tools, to open source contributions, to commercial plugins. By creating footprints in the future he showcased his works that involve stadium design and commercial architecture with the help of computational design methods to create aesthetically ambitious forms. The session was followed by a Q&A session.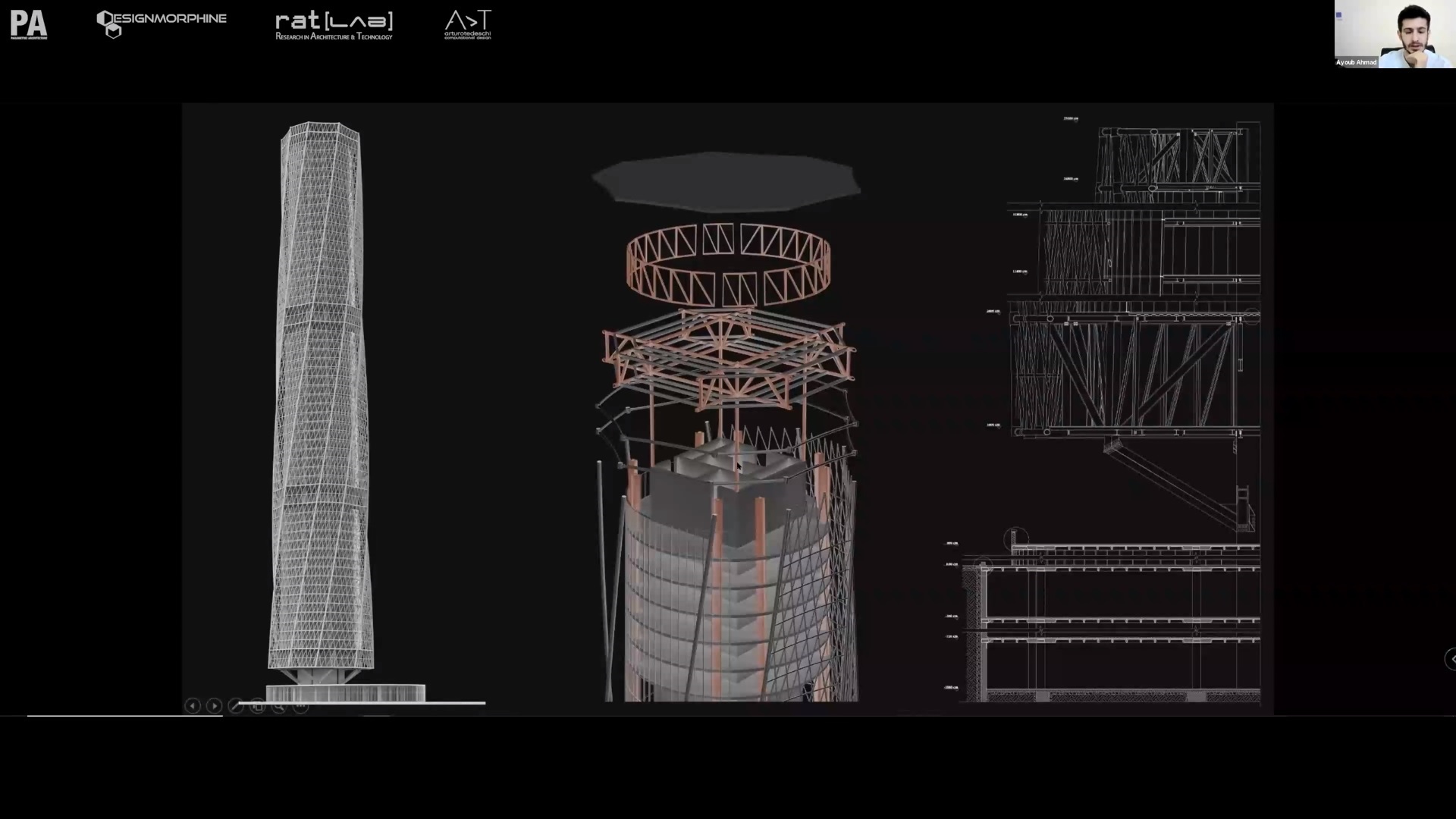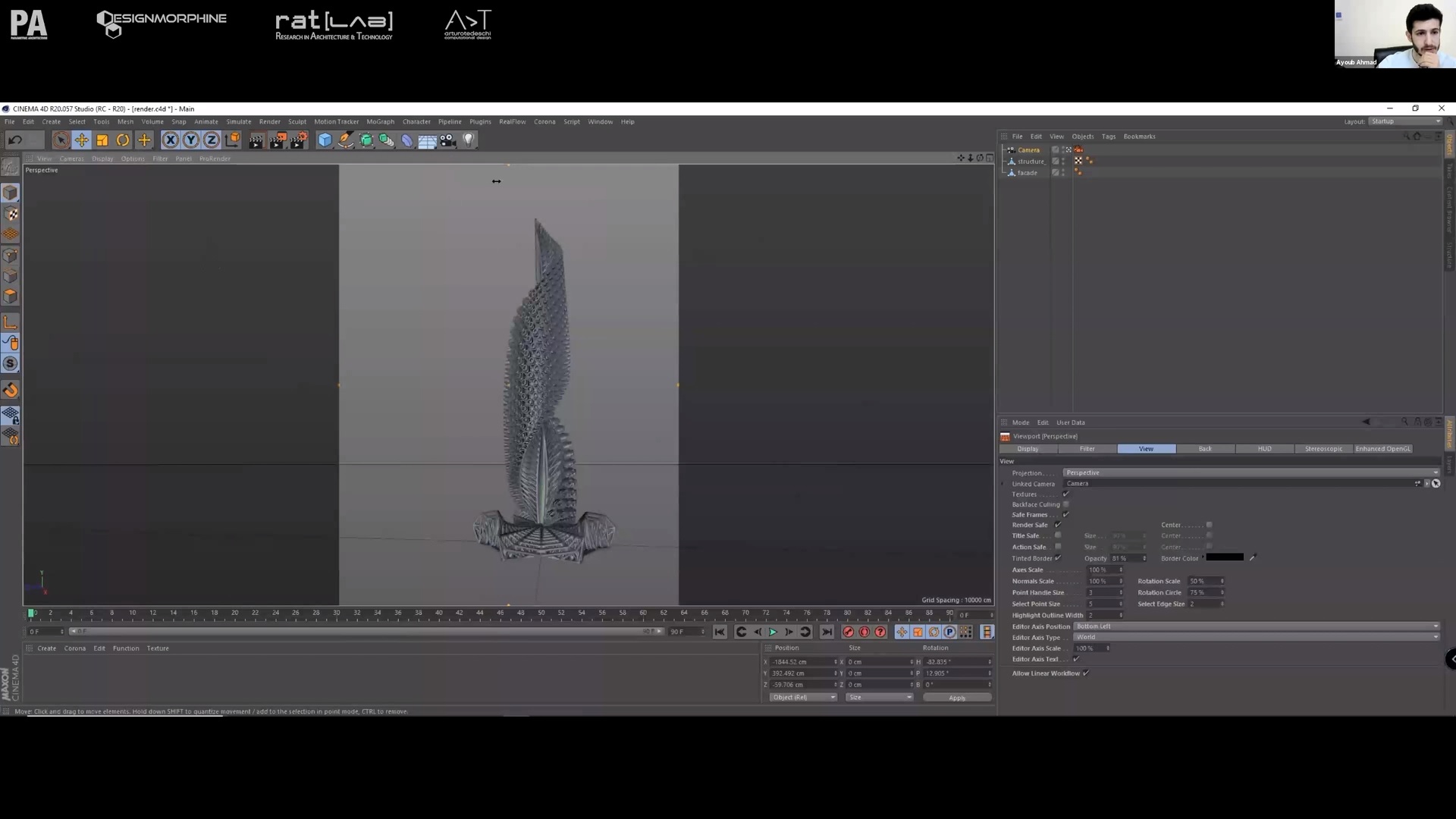 Ayoub Ahmad later curated an engaging workshop on Grasshopper 3D (Plug-ins) + Cinema 4D. He intricately narrated the design process to achieve a conceptual skyscraper design by using Cinema4D polygonal and volume modelling techniques, like Rhino3D, and Grasshopper "Pufferfish" & "lunchbox" Plugins. This interesting workshop was later followed by an interactive Q&A session.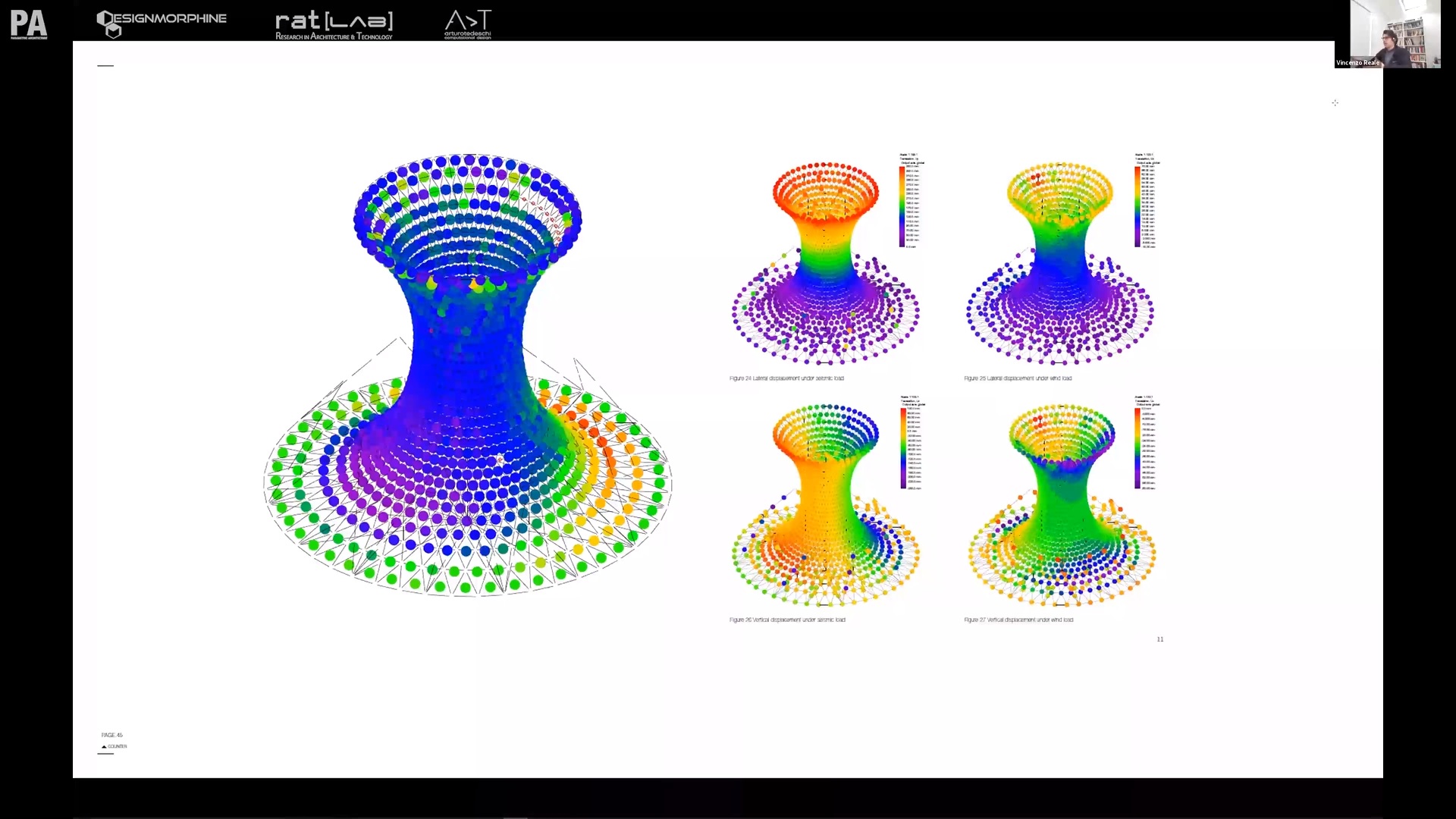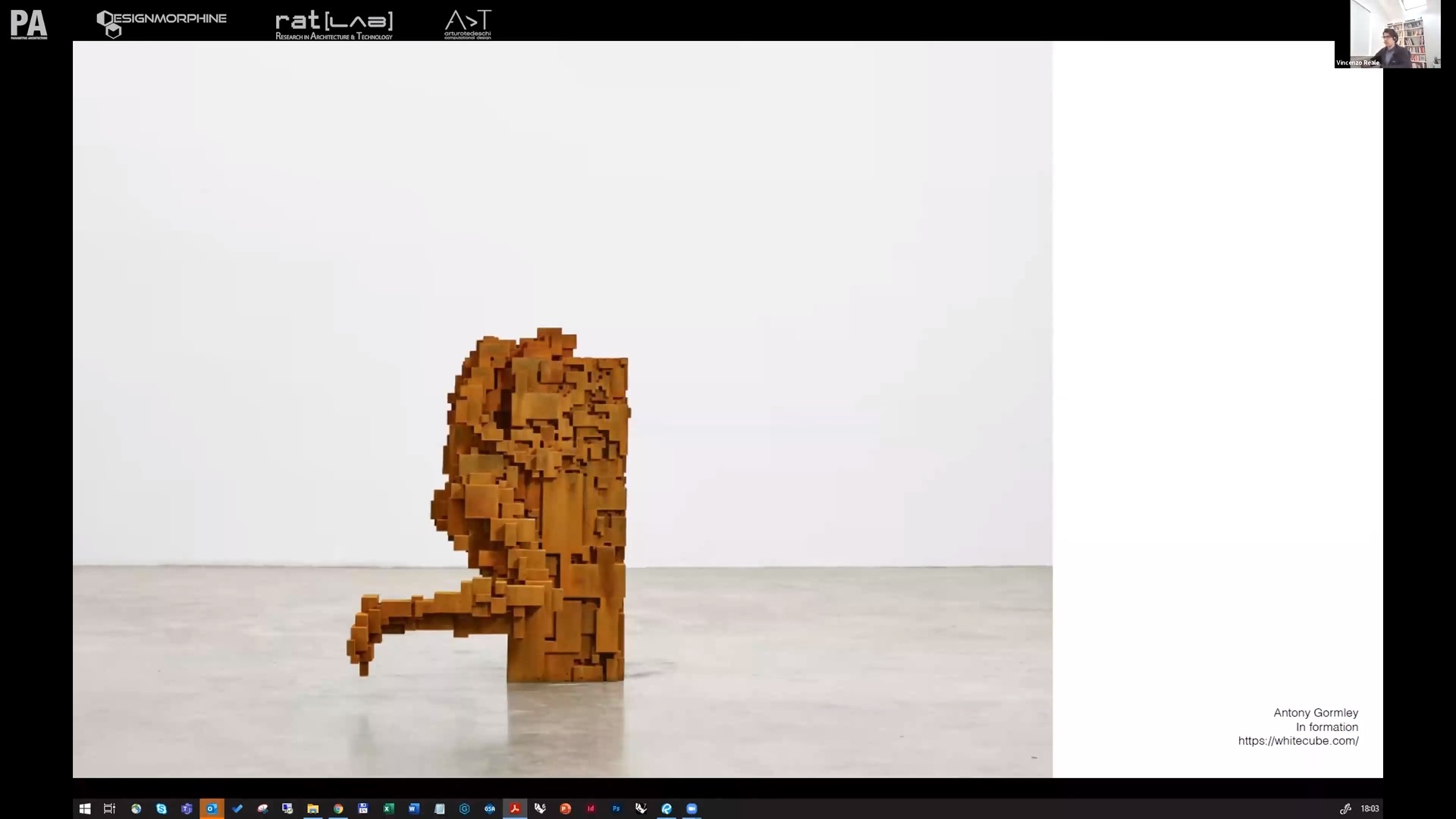 Vincenzo Reale, Architect and Structural Engineer later explained a detailed overview of his works at Arup. The presentation provided insights into the nuances of computational design from the eyes of a structural engineer. The session was later followed by an interactive Q&A session.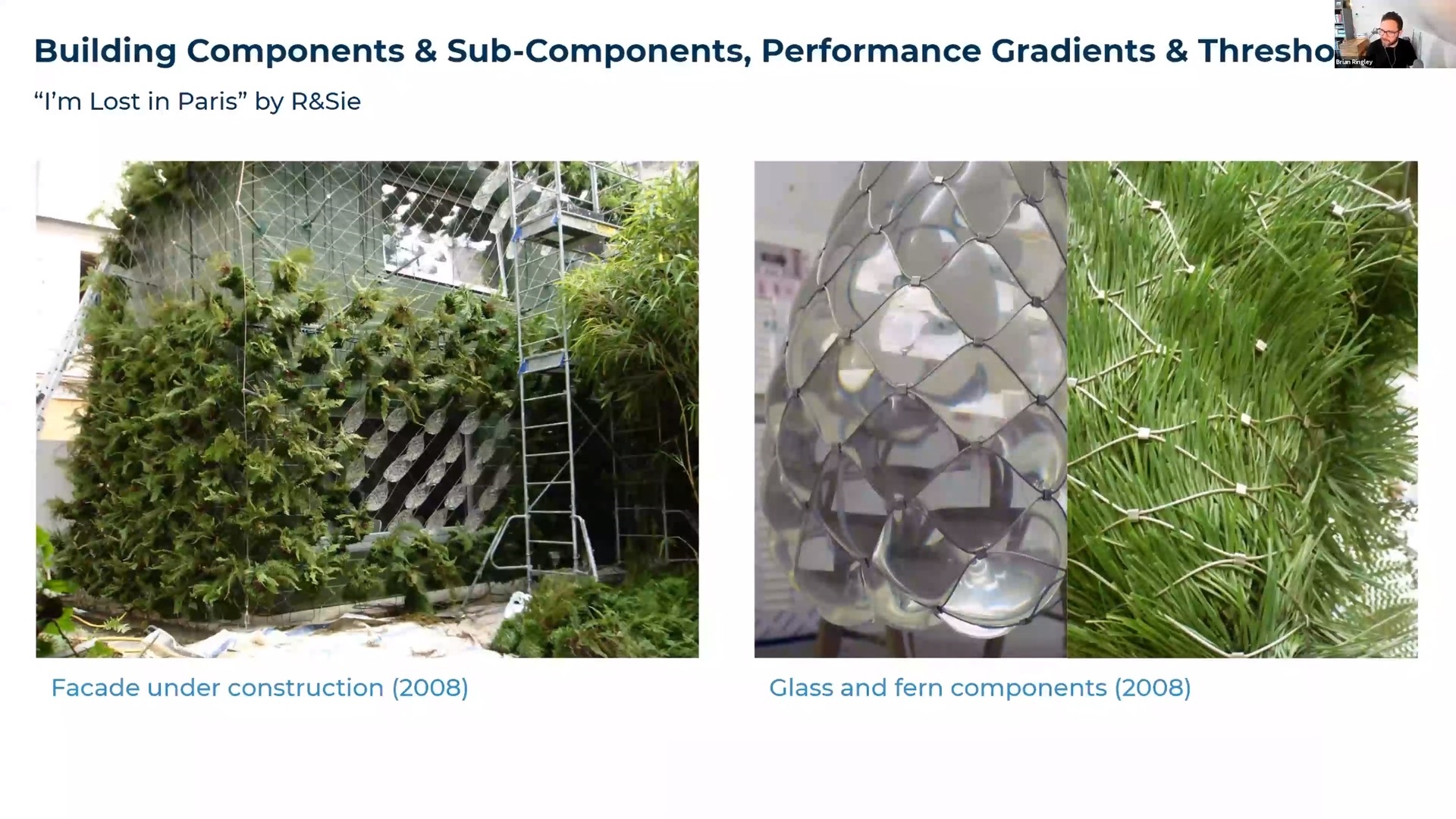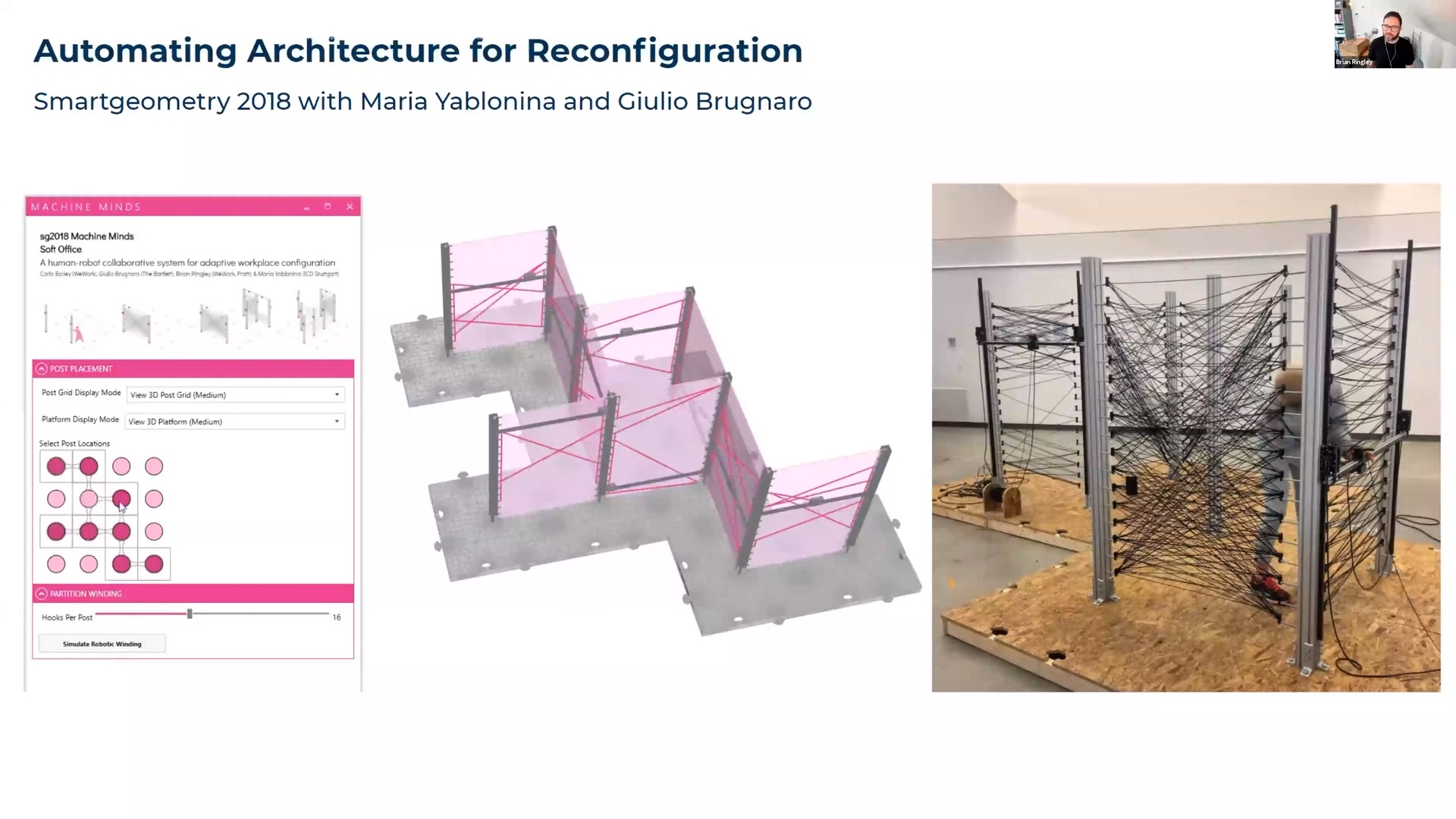 Brian Ringley, construction technologist at Boston Dynamics presented his works that are focused on promoting new value-add autonomous capabilities for construction project delivery and works to expand the construction application ecosystem with the Spot SDK. The engaging session was later followed by an interactive Q&A session.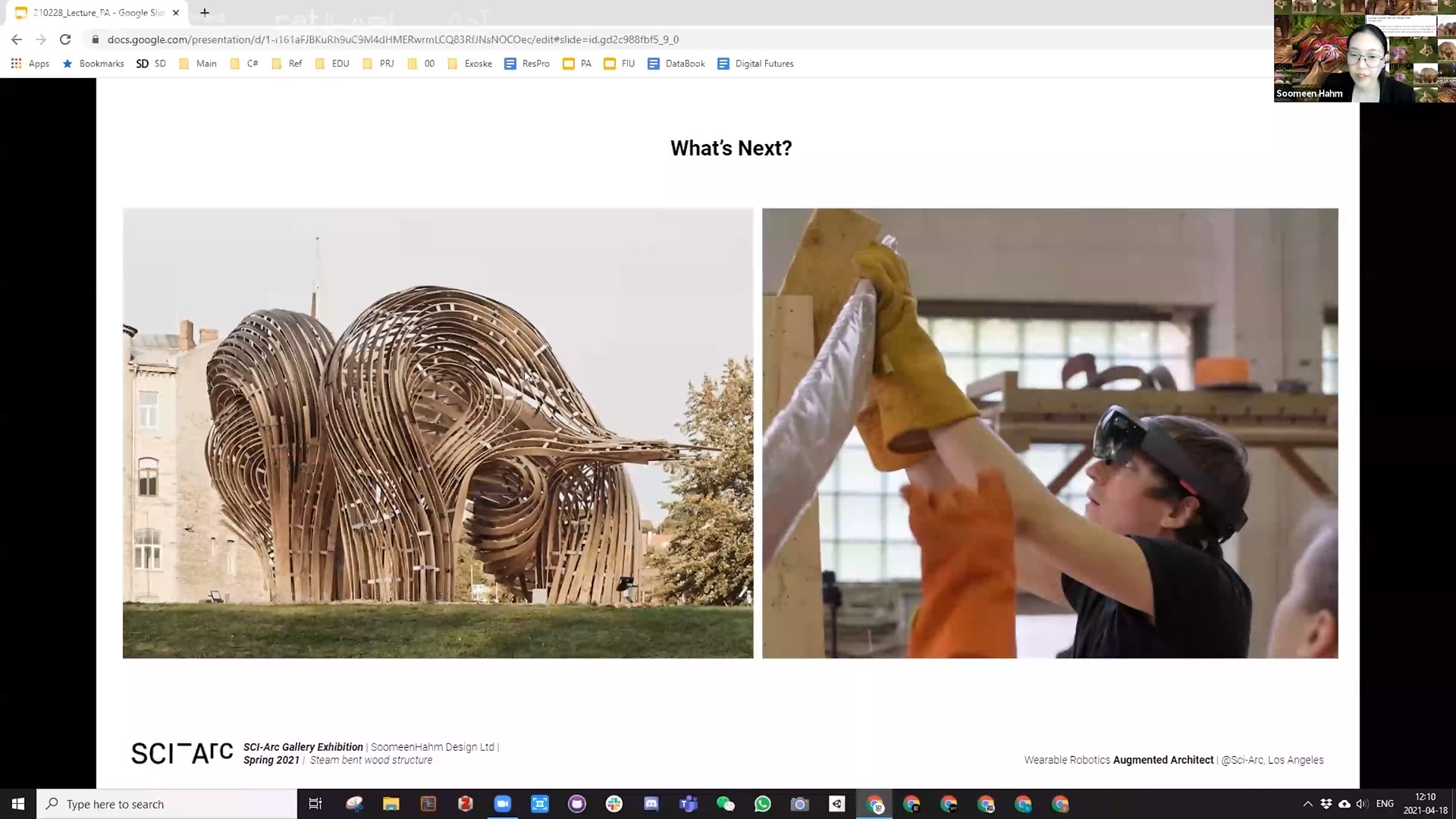 Soomeen Hahm, founder of the SoomeenHahm Design Ltd, a design researcher, educator and architectural designer presented her works on a generative and algorithmic design using computer coding and her latest research is centred around AR/VR, wearable machines, and human-computer interaction.
Computational Design: NEXT 4.0 was an exciting week with workshops, panel discussions, tech demonstrations, and discussions that covered a wide range of topics on everything in the world of Computational Design.
Click here to register and watch the recordings.