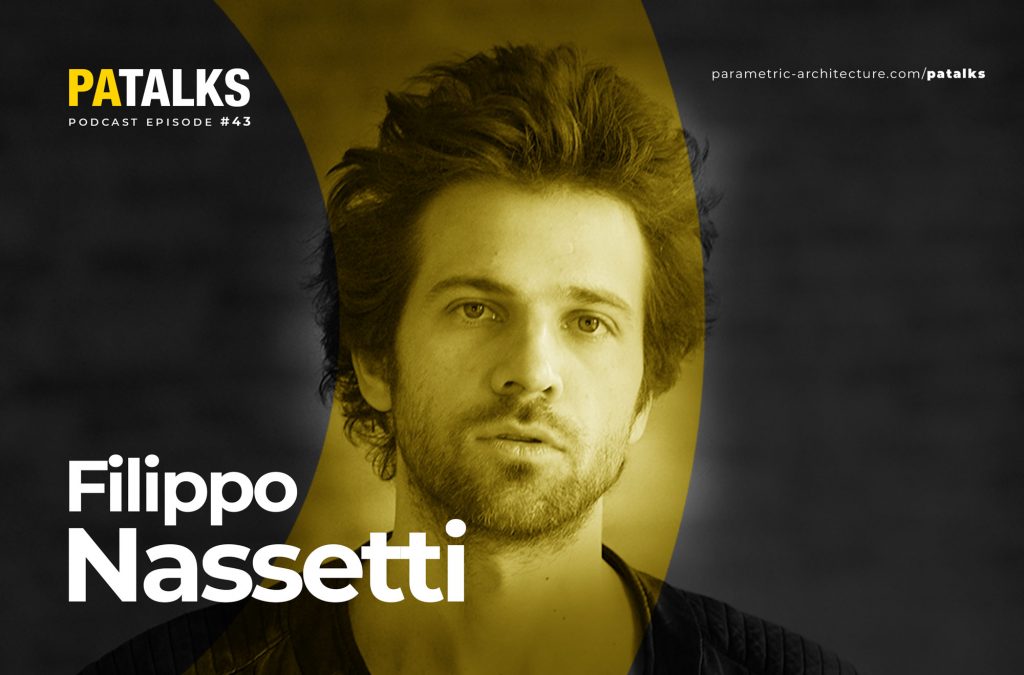 On this episode of PATalks, we are joined by Filippo Nassetti, an architect and computational designer focusing on research and innovation for the architecture and product design industries. After completing his Master's Degree at the University of Bologna, he worked for Plasma Studio Architects in London along with SPAN in Vienna and consequently co-founded MHOX in 2012. MHOX is an EU-funded start-up focusing on the design of wearable products and speculative prostheses through generative techniques and 3D printing.
Watch on YouTube:
Filippo Nassetti joined Zaha Hadid Design as part of the Computation and Design team in 2015, and mostly elaborated on small-scale innovation projects such as sportswear, industrial products, and experimental sculptures. He is currently a member of the Urban Morphogenesis Lab at UCL The Bartlett School of Architecture, where he teaches in the B-Pro Urban Design Master's Degree program. In this Episode, Filippo discussed his career, his design methods, the software he uses, and PAACADEMY's upcoming studio workshop titled 'Body Architecture'.
The 'Body Architecture' studio workshop will be led by Filippo and is starting on November 6, 2021. If you are interested to join, please check the link below.
Body Architecture / Studio Filippo Nassetti
Listen on Spotify:
In the PATalks interview series, PA's founder and creative director, Hamid Hassanzadeh, sits down with leading architects and designers to discuss their lives, careers, and visions for the future. Watch/Listen to the episode or subscribe on YouTube, Apple Podcasts, Spotify, and Google Podcasts to catch the whole series.
I hope you enjoy this discussion. Don't forget to subscribe to our YouTube Channel. Please give us your idea about the podcast. Make sure to follow the platform on Instagram, Youtube, and Twitter, and support us on Patreon. Also, you can listen to our podcasts on Spotify, Apple Podcasts, and Google Podcasts. Also, you can use #patalks on Twitter, Instagram, and Facebook to give us feedback about the podcasts. Thank you!