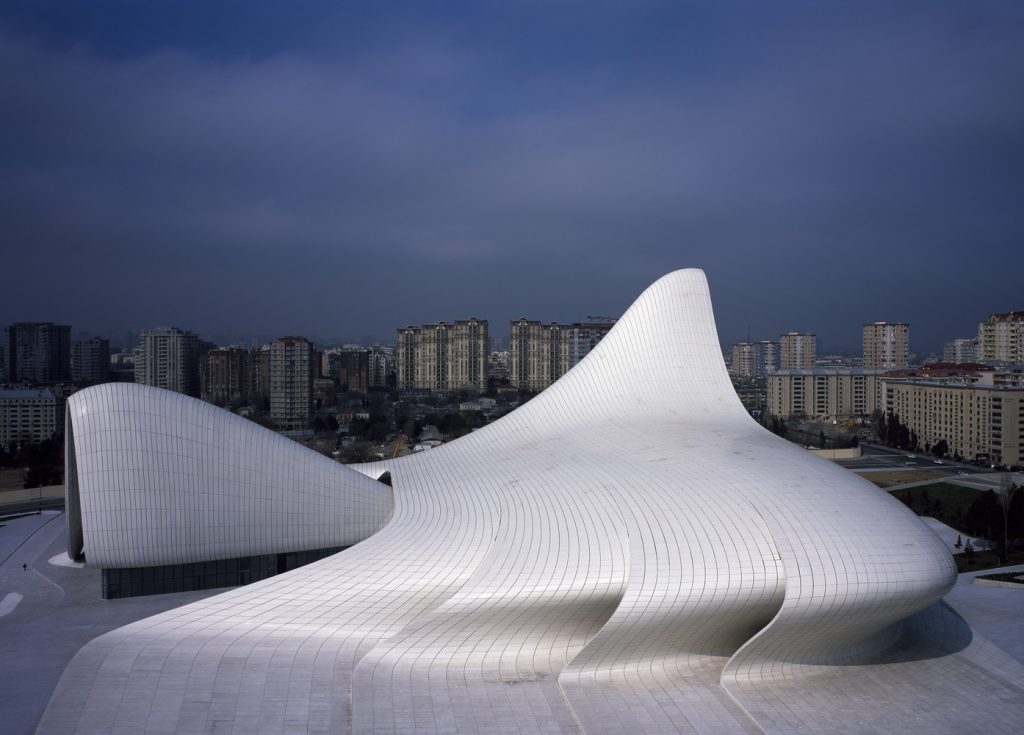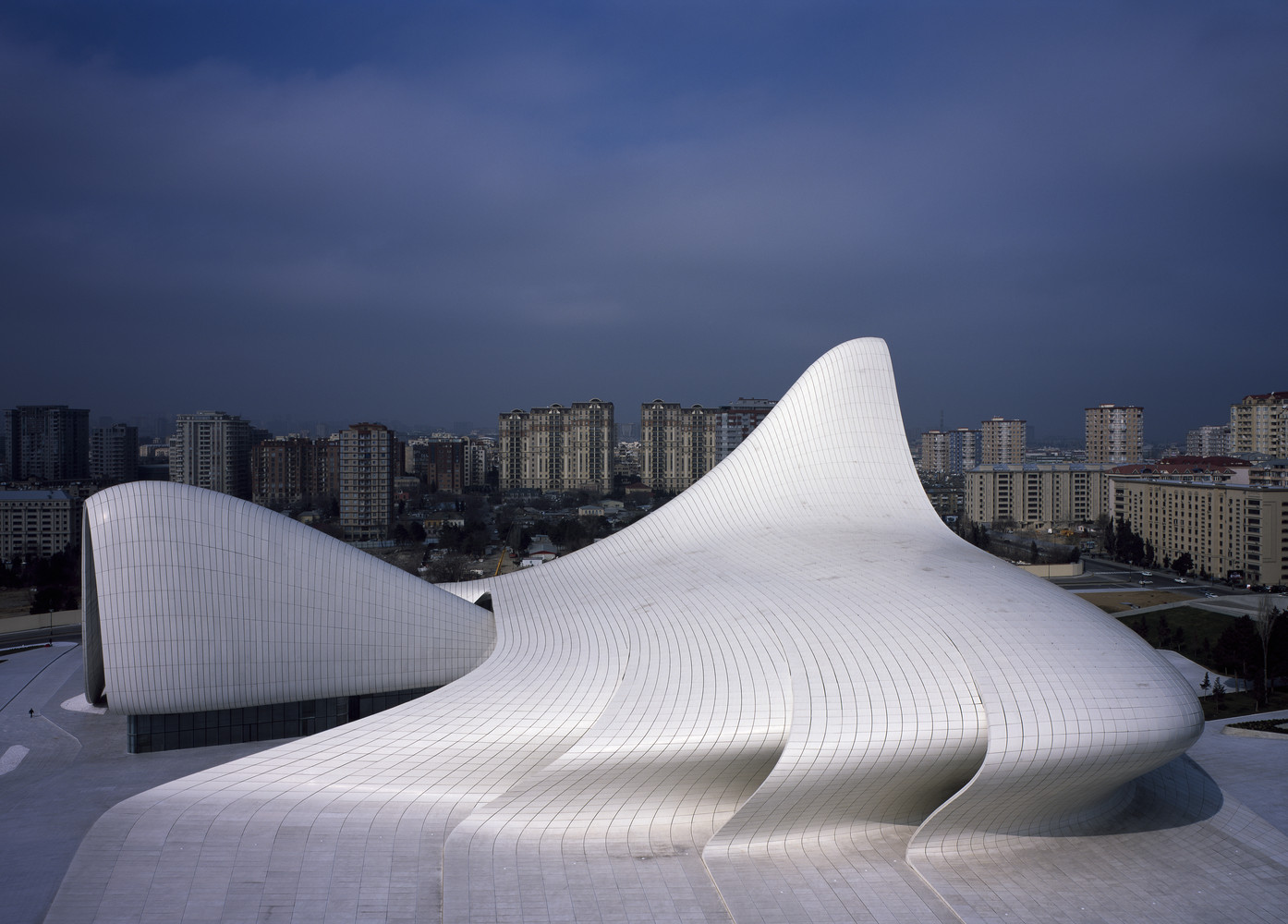 Design is a continuous process that undergoes correction/iterations at several stages in the process. A tedious process that consumes time in creating designs and iterations for the primary generated design. Generating iterations for your design improves the final output formed; due to time constraints, we tend to focus on that one final design output rather than exploring the iteration design options. What if there are tools and software that assist designers in experimenting in a shorter time period while creating high-performance and accurate design iterations? The Generative design is an example of one such process that helps designers generate various possible outputs according to the inputs inserted in the software.
Generative Design is a design that is paving its path in the design process that primarily enhances work productivity. Generative design is "an iterative design process that generates outputs that meet specified constraints to varying degrees. In a second phase, designers can then provide feedback to the generator that explores the feasible region by selecting preferred outputs or changing input parameters." It is an iterative process that utilizes software to generate design outputs that explore solutions that sometimes one tends to overlook. Generative design process with accurate software used by architects and designers in generating design iterations from design layouts, concepts, design elements, furniture, products, zoning processes, etc.
Historical context and evolution of Generative Design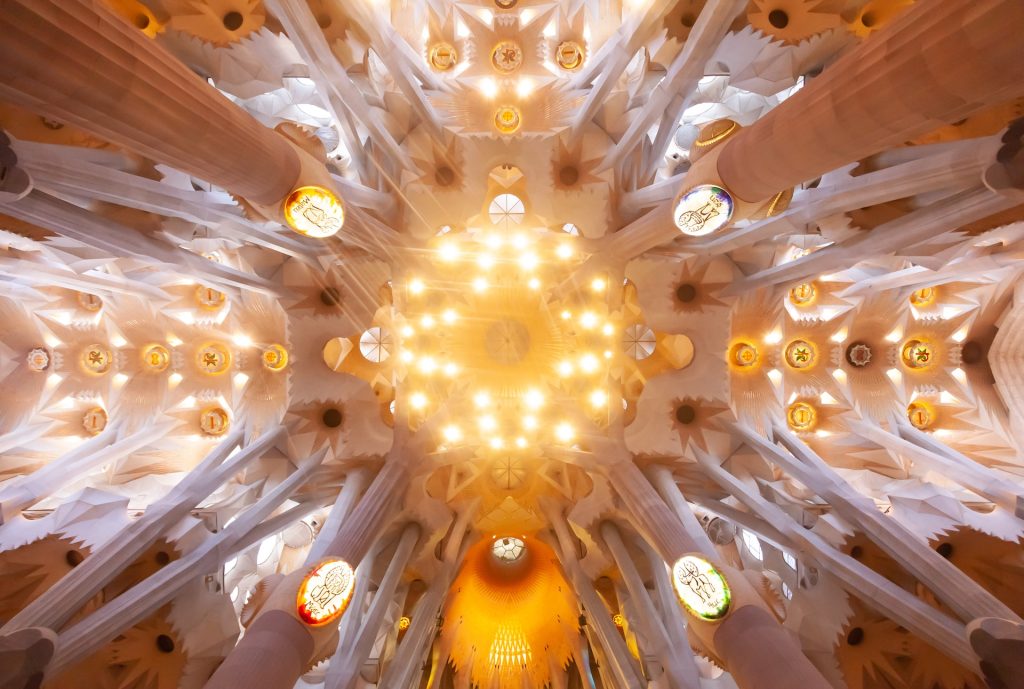 The term "Generative design" is not a new process, developed a long time ago that has been advancing and evolving from the early beginnings of the 1960s. Generative design came into use after the emergence of computer-aided design (CAD) (1960's). It has been evolving from tools/software to hardware utilization. It is considered one of the technologies that could revolutionize the approach to the design process where we design and build.
The generative design process began to develop in the 1990s by developing algorithms that could generate design solutions with input specifications. The design process started assisting designers in exploring various design solutions accurately, cutting the time consumed for the process. Generative design has evolved in terms of software and hardware, helping designers find solutions for complex design issues in a shorter time frame. It assists individuals from various sectors (Architecture, Aerospace, Automotive, Building products, Consumer goods, etc.) in the designing and creative process of designing and iterating designs.
Generative Design Process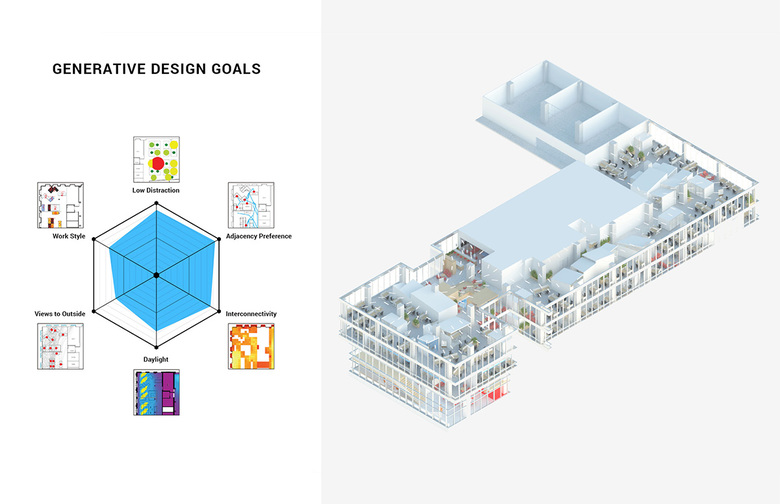 Generative design is an accurate design process involving several processes that help architects and designers obtain accurate design outputs and iterations. Listed below are the process/steps involved in the generative design process;
Inspire and Generate – The initial stage of the generative design process in which the design inspiration is created and we use algorithms and parameters to generate design iterations.
Analyze – The generated design will be tested and analyzed, and the designs will be measured and analyzed on how they achieve the set design goals and outputs. The analyzed design iterations are further ranked accordingly.
Evolve – The designs are ranked for the sole purpose of shortlisting and analyzing the design options, to figure out the design options that should be developed in which direction and parameters.
Explore – The generated design options are explored, inspected, and compared according to the original design aim and criteria.
Integrate – After the testing and exploring process of the design options the finalized design option is integrated and utilized into the project and designs.
Benefits of Generative Design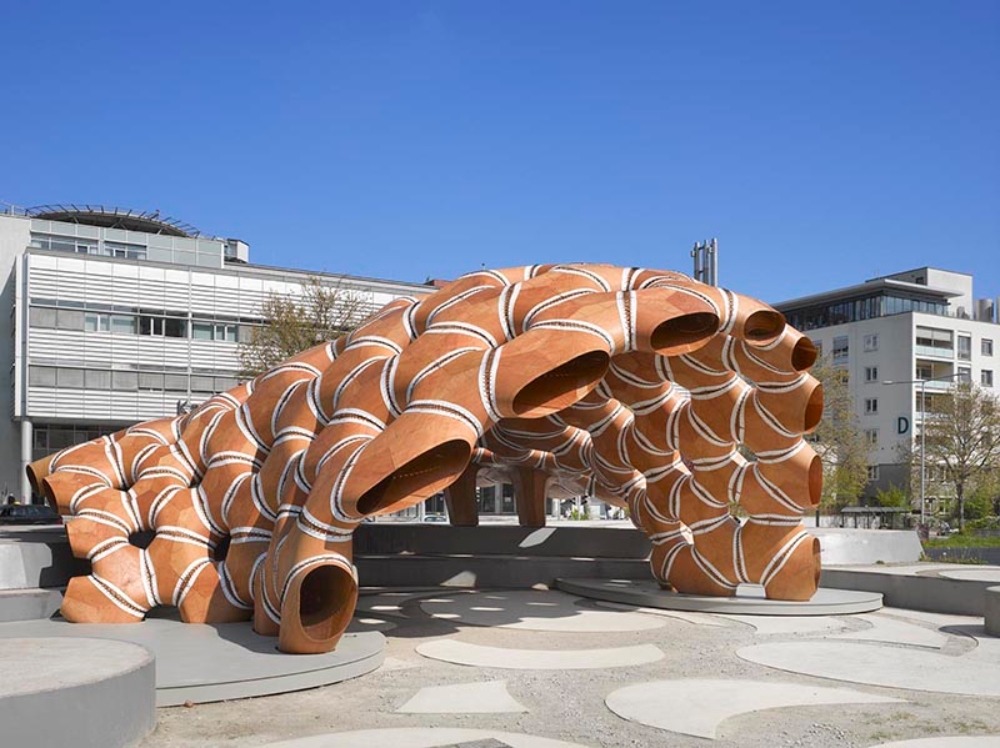 Generative design considered to be one of the technologies that have the power to revolutionize the design process and work productivity. Listed below are some benefits of utilizing generative design in the design process by various sectors involving design processes;
Creating various design options – As a designer, one tends to create one design and explore the design further; through generative design various design options can be created and analysed.
Shorter time utilization – The generative design process helps reduce the time required to generate accurate multiple design options.
Complex design creation – Generative design can help create complex design options that are hardly possible through traditional design processes.
Design updating – The generated designs and options can be updated and altered as many times also accurately in a shorter time span.
Design options – The designers can easily pick out and choose from various creative design iterations generated through the software.
Software and tools utilized for generative design
Listed below are five such generative design tools and software that are helping architects and designers to explore and achieve accurate multiple design iterations and options, helping work productivity.
1. Fusion 360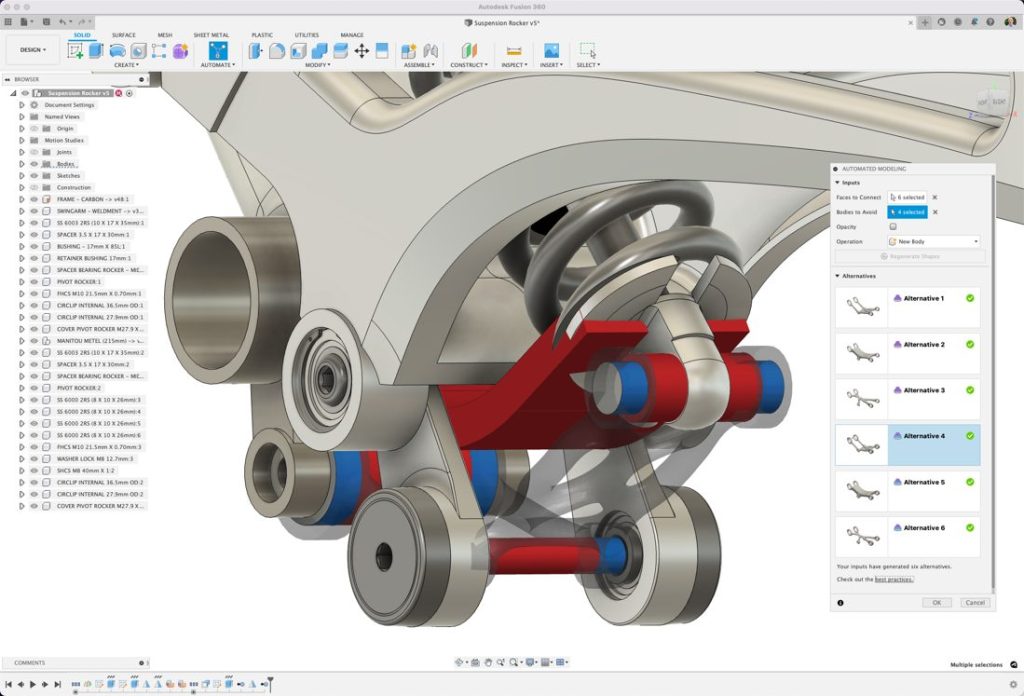 Generative design is integrated as an extension with Fusion 360, a computer-aided technology developed by Autodesk. Autodesk was introduced with Fusion 360 in 2013. The 3D designing software with the generative design extension allows users to create, and build designs with design options that can be analysed, explored, and tested through the software generative design tool.
Fusion 360 is integrated with a generative design tool, a generative design technology using algorithms according to input parameters (size, weight, material, etc.) to generate design outputs. The generative design add-on extension is powered by aPriori Technologies (A cost management software maker). The extension of Fusion 360 helps architects and designers create and choose the appropriate geometry and also the cost-effective design option. The extension uses manufacturing process-aware artificial intelligence that helps architects explore and expand design options not possible by humans. The CAD software extension helps architects effectively and quickly explore and create multiple design solutions and outputs based on cost, and performance requirements.
2. nTopology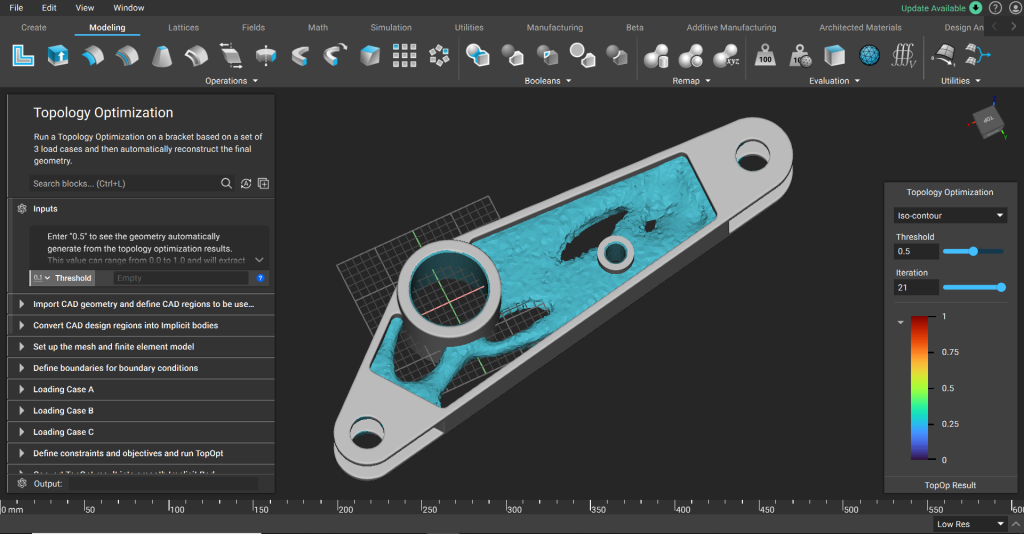 nTop (Referred also as nTopology) is a computer-aided design (CAD) software that is an efficient tool that helps designers. nTopology founded in the year 2015 assists designers in creating complex designs and structures that are efficient with high performance. The software is an efficient tool that helps architects address complicated design issues. The nTop software is designed and constantly updated to address issues like flexibility, customization, lightweight, etc.
The nTop software integrated with generative design helps architects and designers improve the design process by obtaining better design options. It assists architects and designers utilize base CAD from 3D modeling software to create complex designs and geometries that are impossible in traditional software. The design options created through nTop were created with algorithms considering simulation results and manufacturing limitations in the design process. The modeling engine of the software helps designers create design options in a shorter time period. The software is updated by introducing its latest design solutions (nTop Platform).
3. Autodesk Dreamcatcher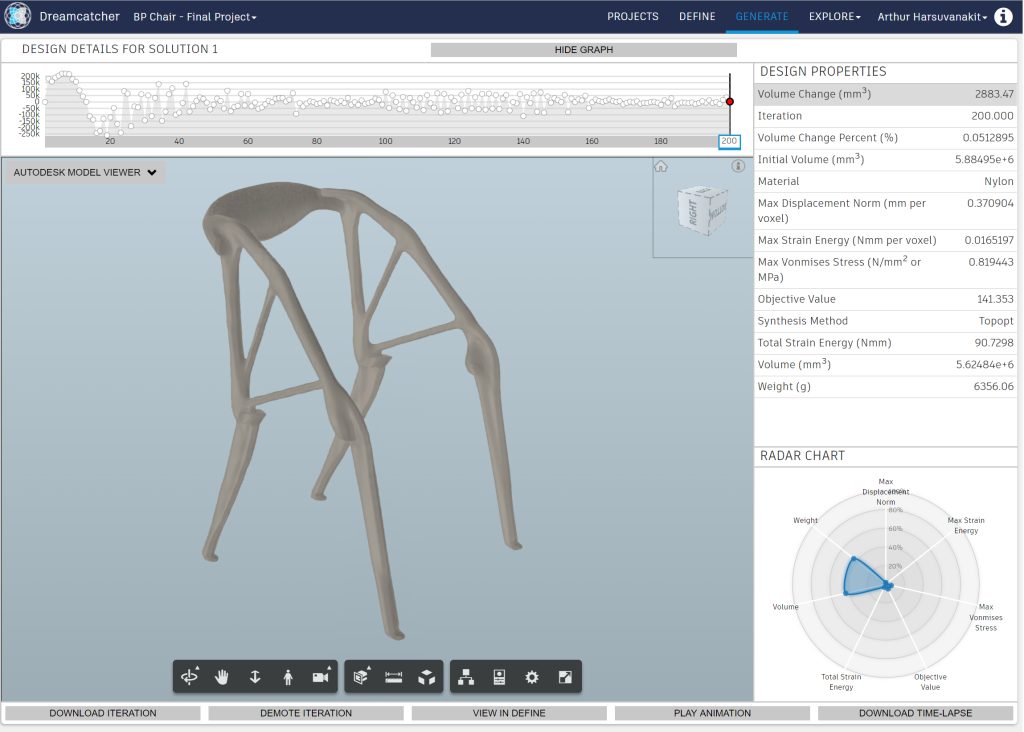 Autodesk Dreamcatcher is a design software that assists architects in creating design options through input parameters and algorithms. This cloud-based generative design platform uses computing and artificial intelligence to create design options. The Dreamcatcher primarily utilizes AI algorithms to create and analyze design outputs with various input parameters.
It is an ideal design software that provides various tools for architects to help generate efficient design options. The software utilizes machine learning techniques to create various design options by providing input parameters (material, performance, weight, etc.). The latest updates in the software focused on creating efficient and high-quality design outputs. AI Algorithms are utilized in the software to analyze large amounts of data which saves the time required to generate and analyze design options. Designers can explore and analyze various design options and approaches to the design solutions.
4. Nodebox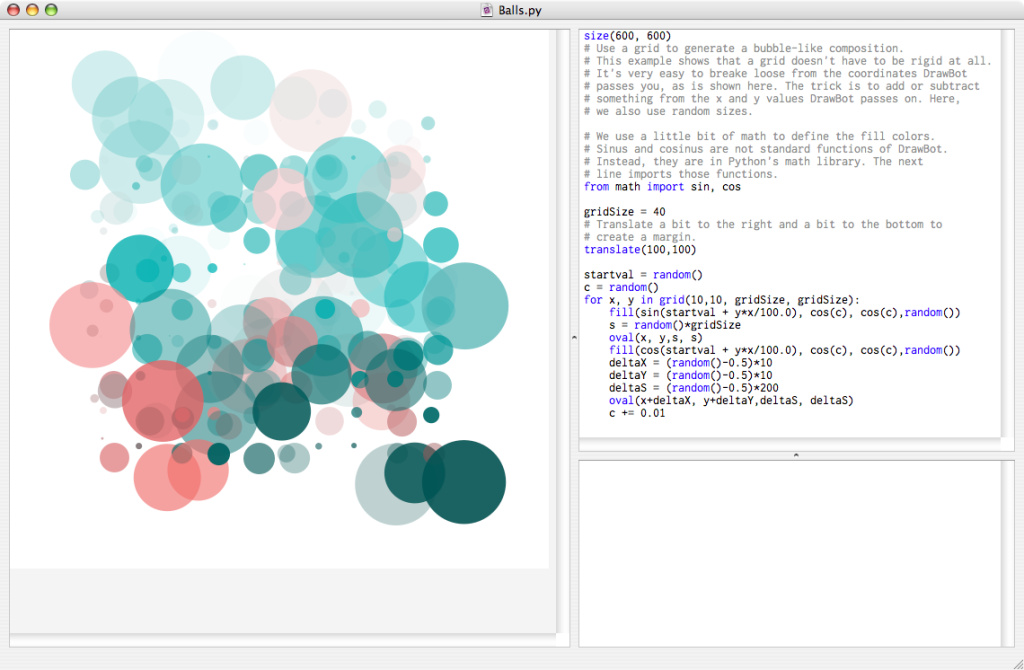 NodeBox is a software utilizing a node-based interface to create generative designs through simple and easy-to-handle software that helps create high-quality designs. The software is used for data visualization and generative designs hence architects can utilize the tools for various design processes. The tool is simple and easy to use hence complex and high-quality designs can be created with simple rules.
Architects use the design platform to help generate complex designs, forms, structures, and architectural drawings (3D models, floor plans, sections, elevations, etc.). NodeBox is a flexible design software where data can be uploaded and exported from various software types (CAD, BIM, GIS, etc.). The software is an ideal software for architects, especially in creating experimenting designs, conceptual designs, etc. The input parameters provided to generate designs are exactly replicated through the software. High-quality design options can be explored and created using simple rules and tools.
5. Autodesk Forma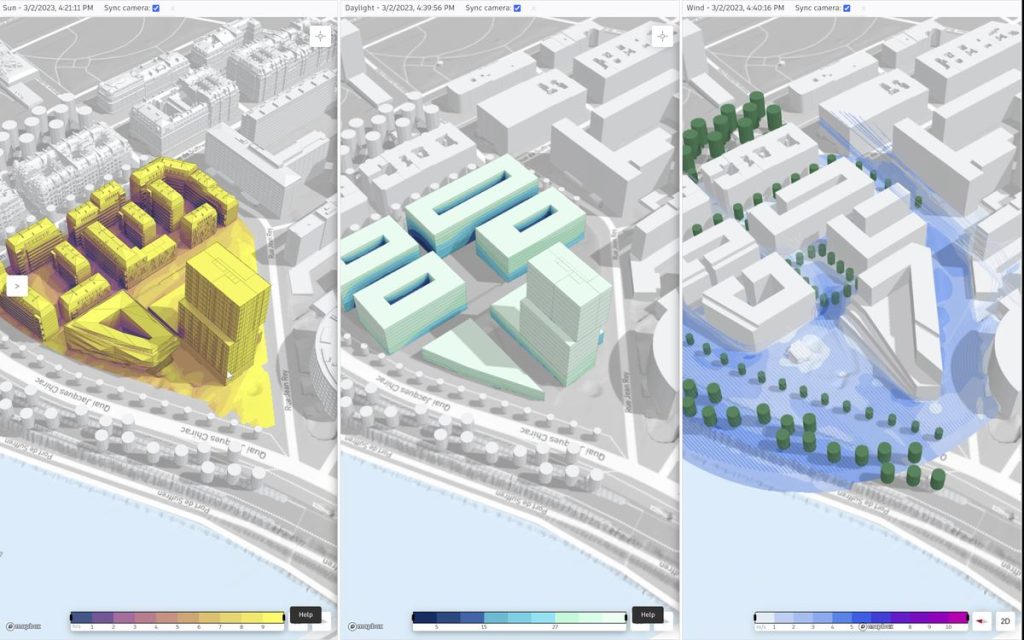 Autodesk Forma (Formerly known as Spacemaker), is a cloud-based software that helps architects design, plan, and real time analyze design outcomes and options. The software primarily assists designers and planners in generating conceptual design and design options through real-time analysis. AI-powered analysis is one of the key features that helps designers create generative designs with efficient and better design outcomes.
The design tool helps designers create generative complex designs and geometries quickly. The multiple 3D designs generated can be tested and analyzed (through AI) concerning various real-time factors that affect the architect's designs (microclimate, sunlight, wind, etc.). Forma is an easy-to-use tool flexible in terms of usability as it can be connected to various design tools. The generative and automation design tools help designers customize and seamlessly integrate input parameters through design options. The new rolled-out updates have an update for file-less syncing with Autodesk Revit, a software utilized by various designers.