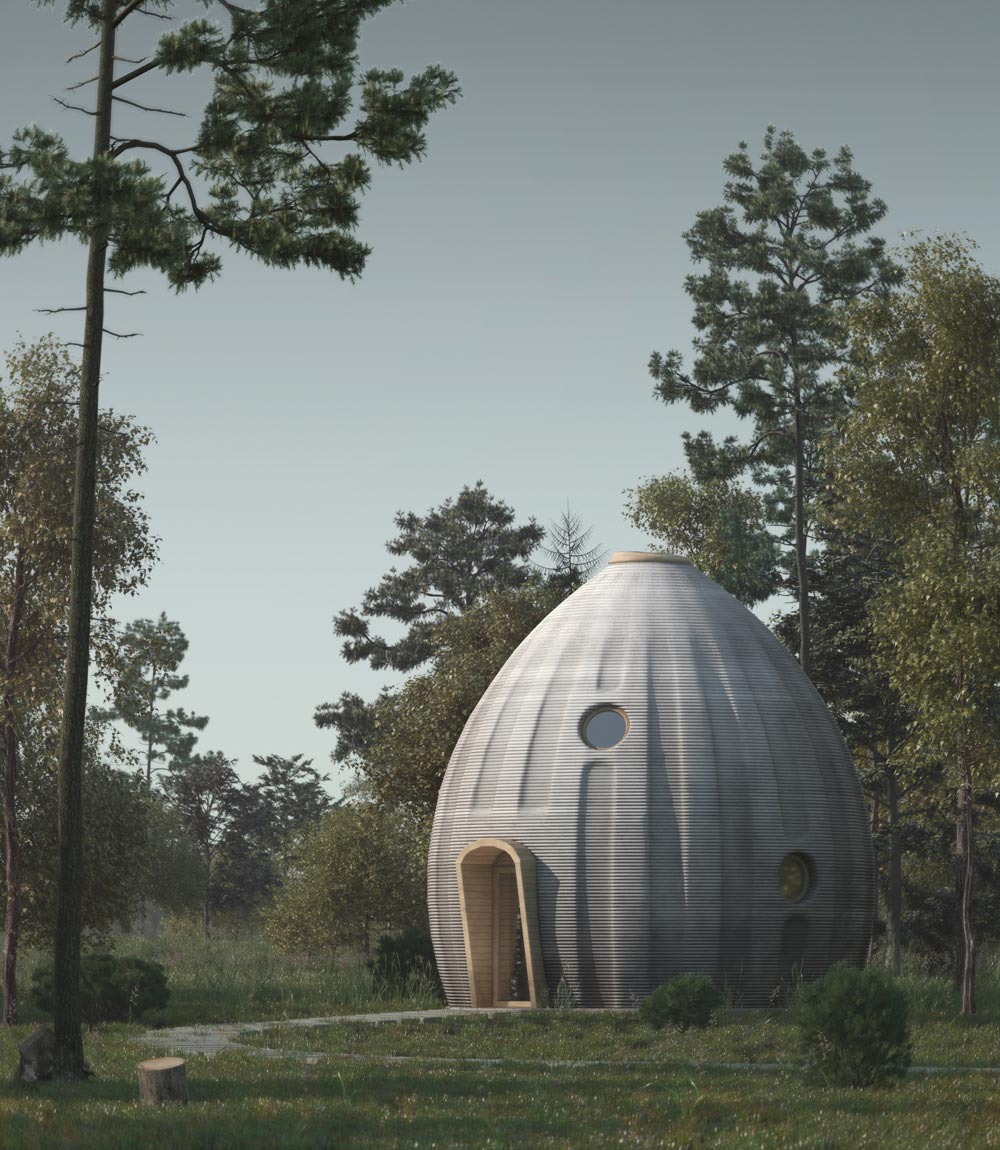 The imagination of living in a shell explores immense concepts and philosophies. One such bright and elegant form is an egg. OVOID's vision and core thinking crafts a micro-home with a minimal building footprint of 25m2. The fundamental problem of typical compact houses bounces with the limitation of free space. A prolonged stay in such homes slogs individuals to feeling isolated and confined. The OVOID theory extracts maximum usage of the given area and affords a comfortable and healthy living environment.
Based on an egg's shape, the interior volume covers a small surface area, making it highly energy-efficient and durable. Furthermore, the OVOID arranges organically into diverse natural landscapes. The 3D printing technology aided in constructing the intricate shell. Subsequently, the equipment and machinery deliver dimensional surfaces with a unique form in a short period. The proficiency of such mechanized construction is becoming a predominant method for constructing low-rise buildings, coupled with affordability, energy efficiency, and waste minimization.
Molding the Shell
The shell contains ecological cement, insulation, and four reinforced elements. The outer facade has a corrugated surface. In addition, channels and gutters on the skin allow rainwater to flow down into the foundation. It is collected in a reservoir for further filtration and consumption. The shell dome wraps with filament-shaped photovoltaic yarns to generate electricity from sunlight. Due to solar power generation and water harvesting technologies, the OVOID can be partially self-sufficient.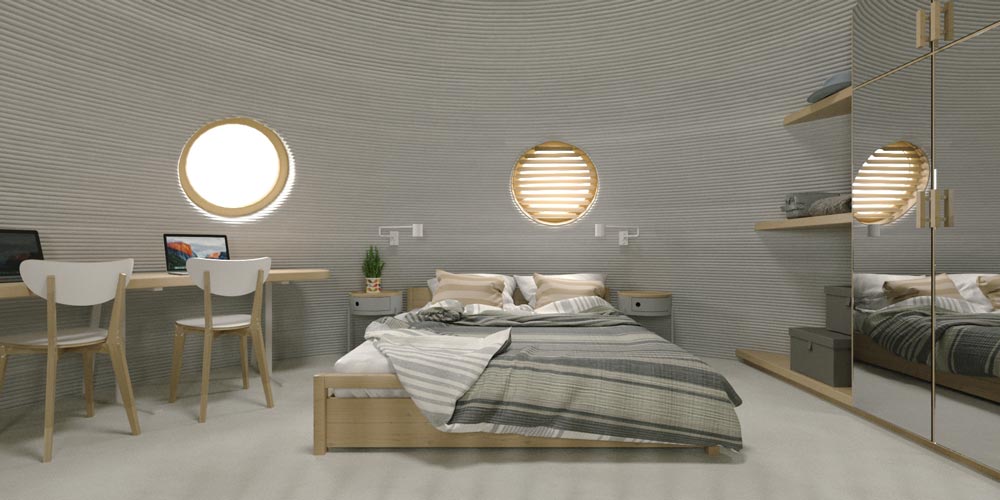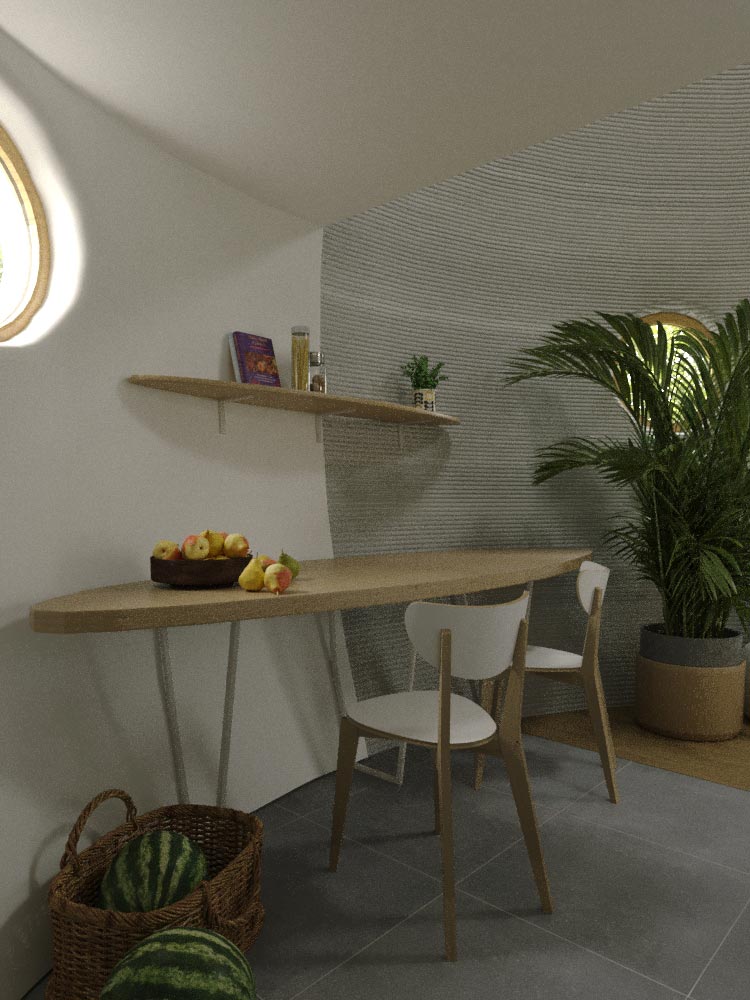 Internally, the OVOID splits into two levels. The round layout conceives the spaces, incorporating an ergonomic standard. As you enter, the ground floor comprises a living area, kitchen, bathroom, and a laundry room with extra storage. The mezzanine level has the bedroom space coupled with a workspace and wardrobe section. In addition, six windows encircle the shell, welcoming and entrancing the daylight flushing all around the OVOID. The dome's top ends with a dormer window flooding the interiors with natural light, illuminating an optimistic feeling.