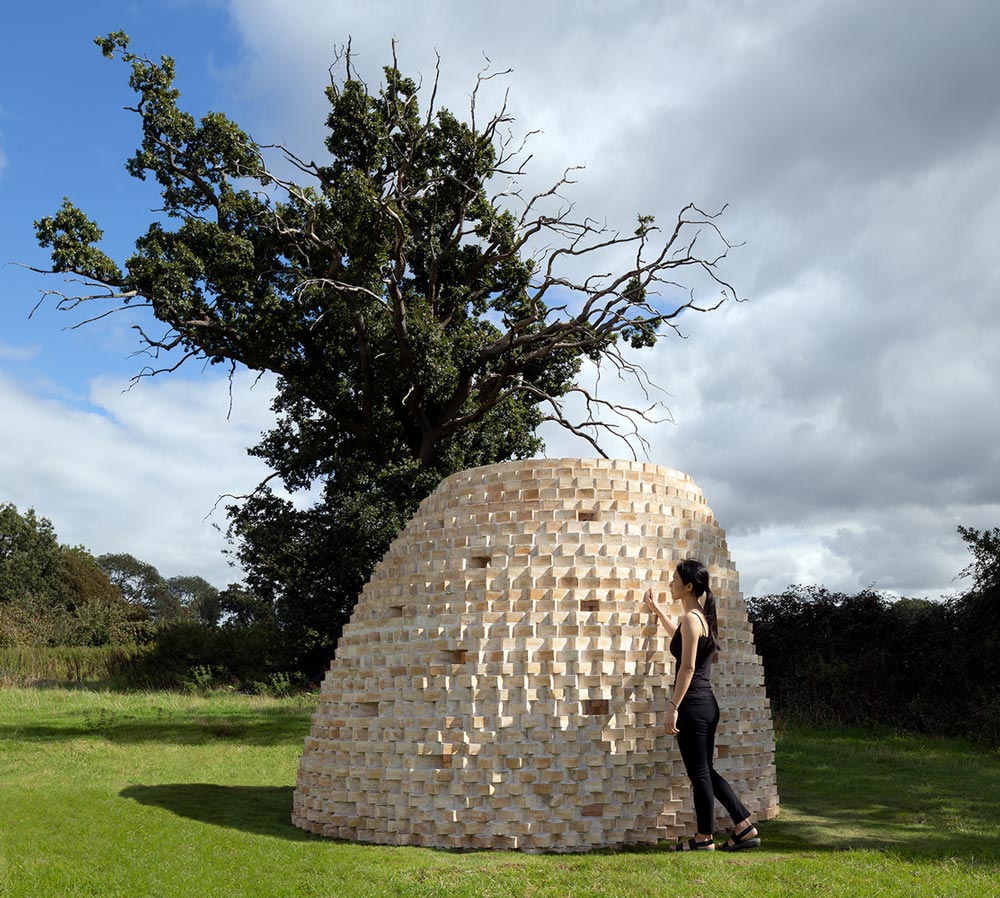 An experimental digital approach to conceive a brick shelter takes more than one hand. It is also known as Code Bothy Brick Shelter fruited at Grymsdyke Farm in Buckinghamshire, hand-built using an AR headset. An innovation of collaborative research by Material Architecture Lab and architects Piercy&Company.
Code-Bothy fuse digital technologies with traditional bricklaying, proposing a transformed vision of the future. In addition, heralding an opportunity albeit obsolescence for this ancient craft. The structure bases on a bothy – a classic shelter of the remote areas open for anyone to use. Simultaneously a traditional bothy incorporates intuitively simple geometries. The design team curated parametric modelling into the laying process to spawn a highly complex configuration.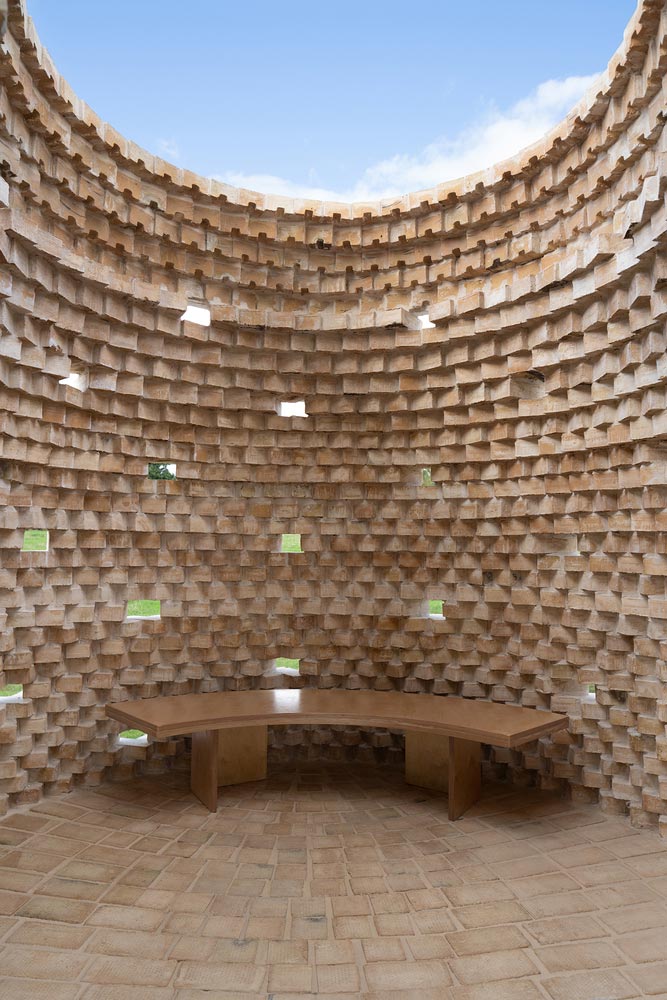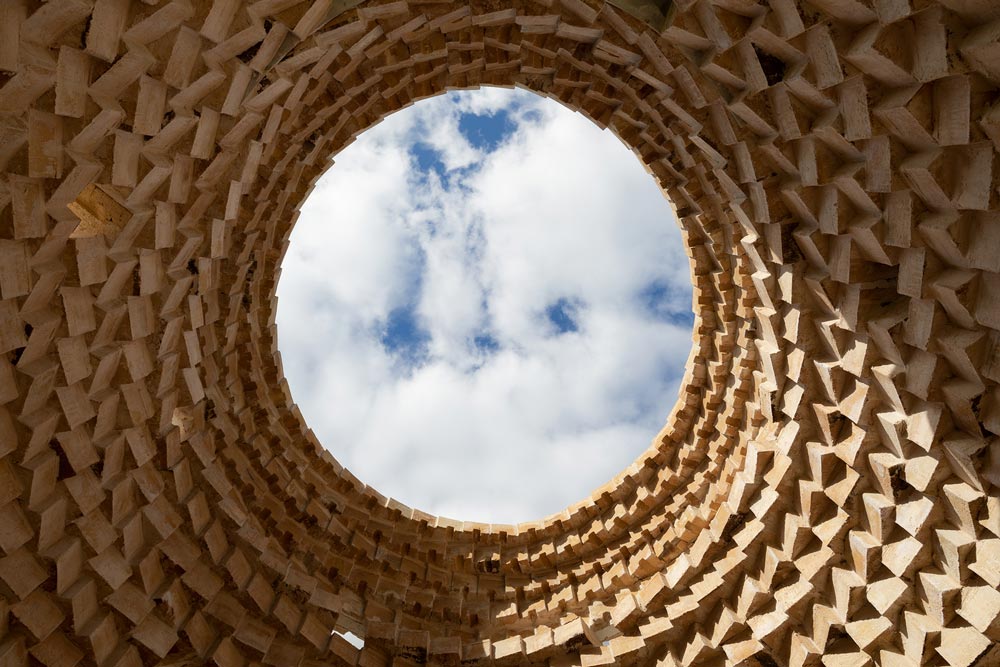 AR (augmented reality) headset displays the data from the 3D model, each brick with its position and angles, often working against intuition. The project oscillated between the digital vision and manual craft throughout the construction course. The initial hand sketched concepts captured a sense of enclosure within the landscape, coupled with aligning openings for maximum sun infiltration through an expansive overhead oculus.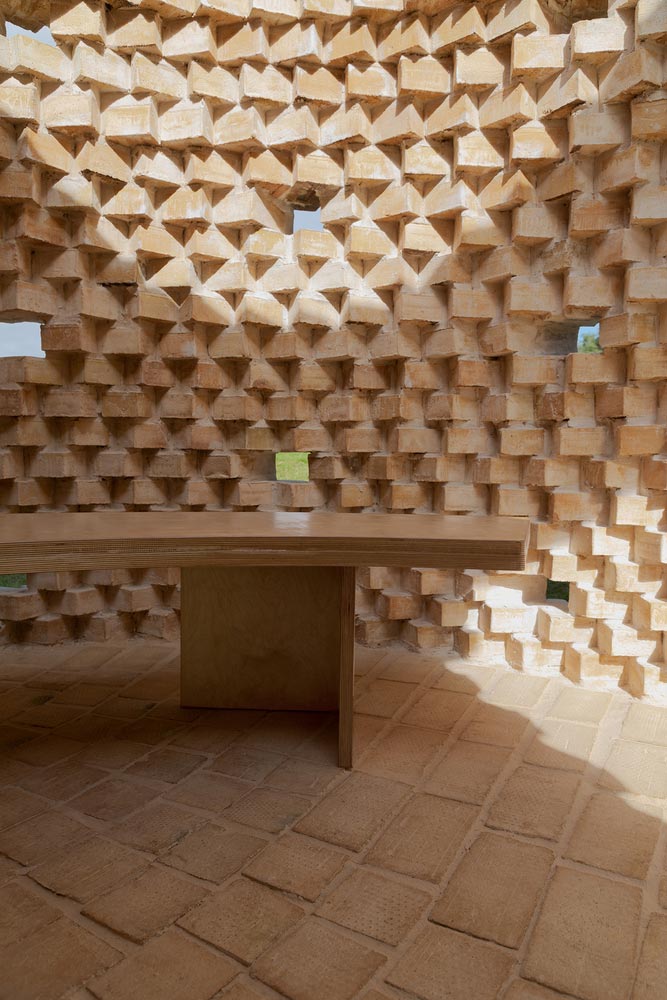 Brick By Brick
The parametrically modelled design sets each brick at a unique angle without repetition. The bricks then rotate along with the model, thus sculpting the complete form. The bottom layer bricks placed 45 degrees to one another gradually shifts the geometrical relationship. As such, the bricks are parallel to one another as you move up.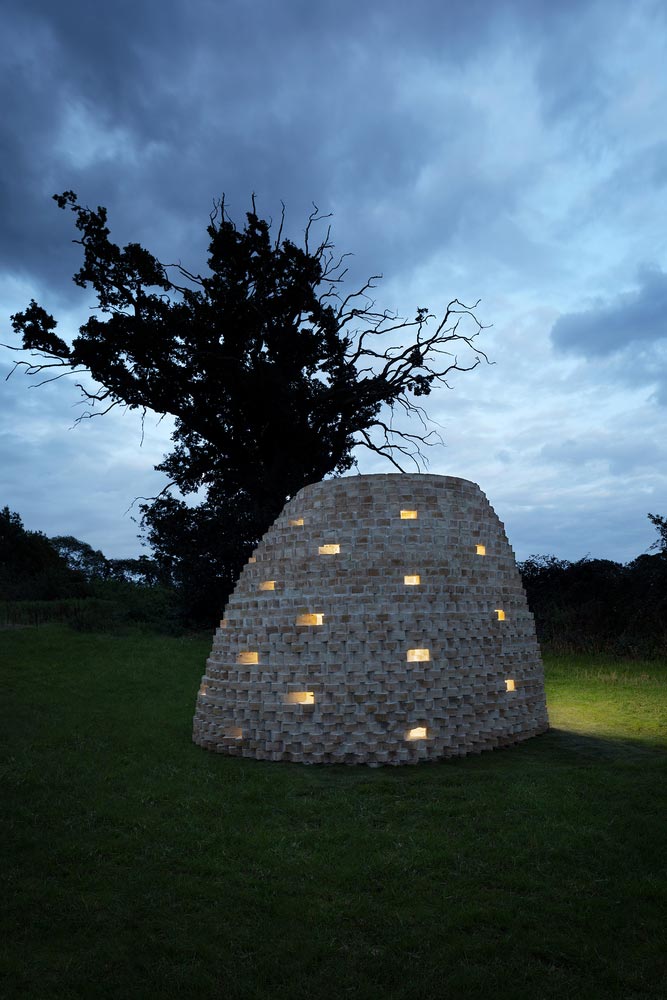 The bricklayers using AR headset progressively 'switched' each layer of bricks, placing real bricks seeing through the HoloLens virtual display. The mortar spaces display gaps between the bricks in the model since it is one of many characteristics where the bricklayer's skills are vital. The project concedes the social and economic implications of technological change, yet it proposes a new language amid human-computer interface, contributing to brick architecture an insightful and inspiring future.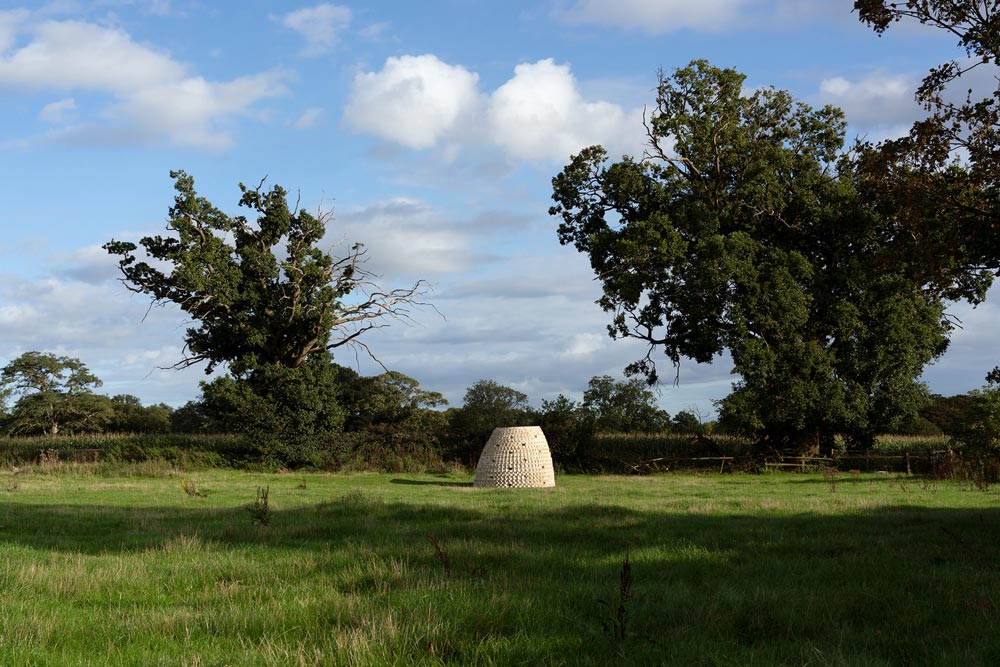 Architects: Material Architecture Lab, Piercy&Company
Area: 9 m²
Year: 2020
Photographs: Naaro
Manufacturers: Petersen Tegl
Design Team: Guan Lee, Daniel Widrig, Adam Holloway
City: Lacey Green
Country: United Kingdom