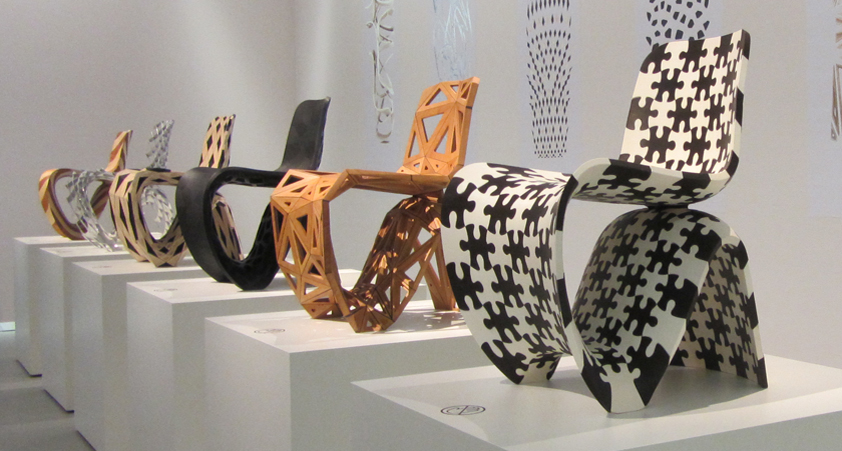 Joris Laarman Studio is an established practice that designs and produces unique objects of various scales – from furniture to architecture – focusing on narratives around future technologies and their relationship to human craftsmanship. The studio employs digital fabrication and computational design as the main tools in their practice, but they also work a lot with skilled makers in their in-house workshops. The studio is based on Hembrug, a revitalized former military industrial area in Zaandam, the outskirts of Amsterdam.
Joris Laarman Studio is seeking a competent, curious, and enthusiastic designer to join their team. Tasks would include:
independent work on (parametric) 3D models under good coordination with the studio's Creative Director as well as the studio's production team;
work on visualizations for customers and other stakeholders;
taking charge of multiple design projects;
working on deliverables for weekly sprints and presenting the results during project meetings;
creative input on new ideas for sellable products that align with the studio's vision;
R&D and physical prototyping.
They are looking for people with the following expertise:
A degree related to Design, Architecture, or Engineering;
Excellent Rhino/Grasshopper skills. The candidate should possess both a parametric modeling mindset and a good eye for "hand-modeling" geometries such as SubDs. Scripting in C#/Python (RhinoCommon, rhinoscriptsyntax) is a plus.
Experience with KeyShot or other rendering software.
Experience with Adobe products and/or Miro.
Experience with 3D printing and other digital fabrication techniques is highly cherished.
Good communication skills in English (written and spoken). Dutch skills are a plus.
The applicant must possess a valid European work visa.
Applicants are welcome to send their CV, portfolio, and a brief introduction to [email protected]