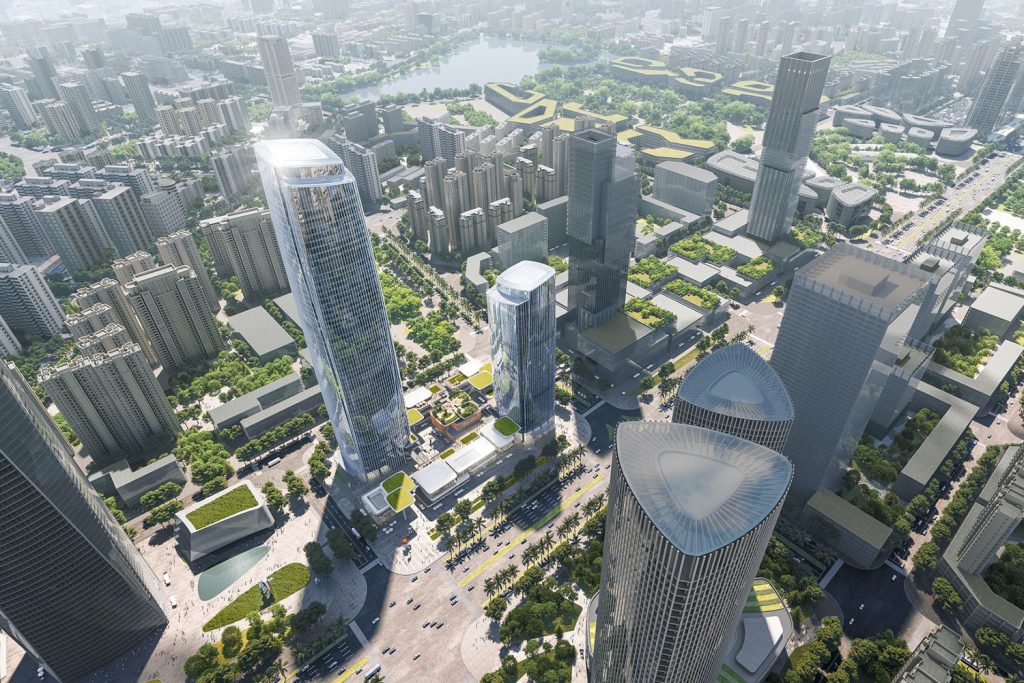 The team led by Aedas Global Design Principal Kevin Wang has won the concept design competition for the Haikou HNA Center Plot D10 Retail Street, creating a new dynamic retail destination in the international tourism destination.
"The tower aligns with the skyline, creating a consistent urban interface and ambient public space in the core area of Haikou. The design highlights the uniqueness of the building and connects with the surrounding urban context." Kevin Wang, Design Principal of Aedas, says.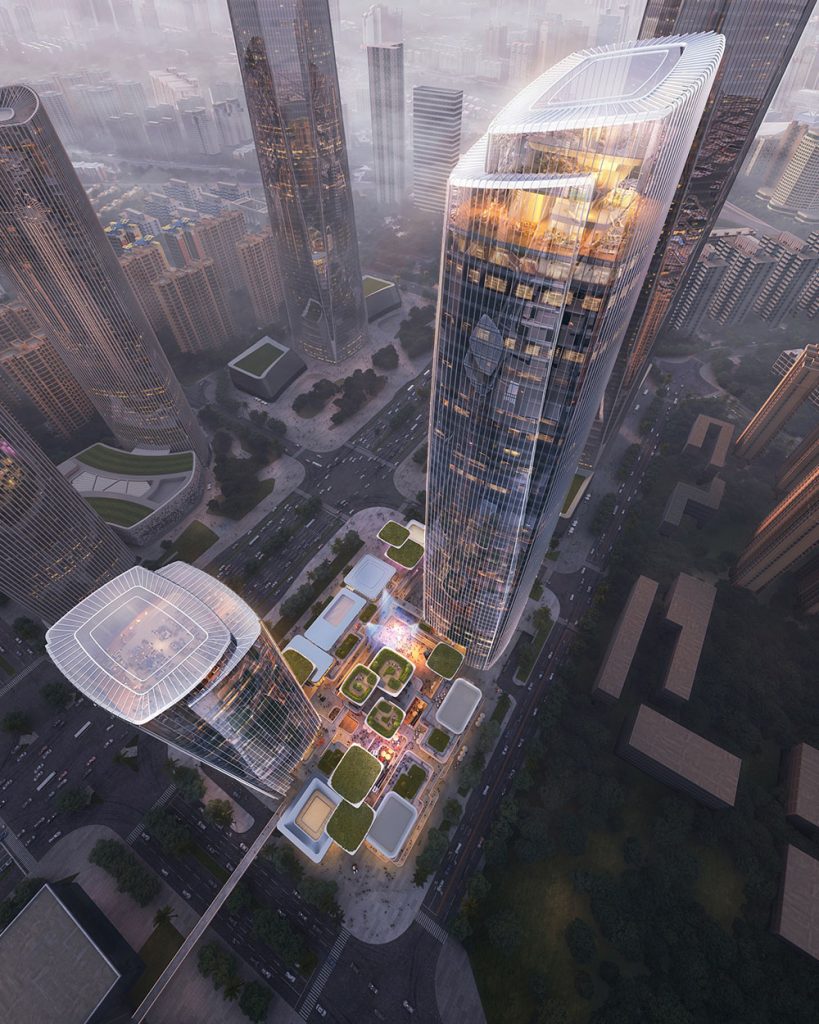 The design reimagines the retail space and circulation to establish a close relationship with the surrounding urban environment. The retail and office facade improvement produces a more modern and intricate interface. The design connects the piazzas with iconic canopies to create a retail space with multiple levels and connected circulation.
Two open courtyards with anchor stores and two office towers at the diagonal corners are created inside the retail street. The ground and subterranean connect the plots and terraces on the second and third floors, facilitating the circulation of all the shops. Through two piazzas, the retail street on the third floor provides a 24/7 public space for socializing. The larger piazza offers ample outdoor space for F&B, social gatherings, and commercial events, regardless of the weather; the smaller one is a sunken piazza connecting the corridors, creating a lively, multi-layered environment with Haikou characteristics.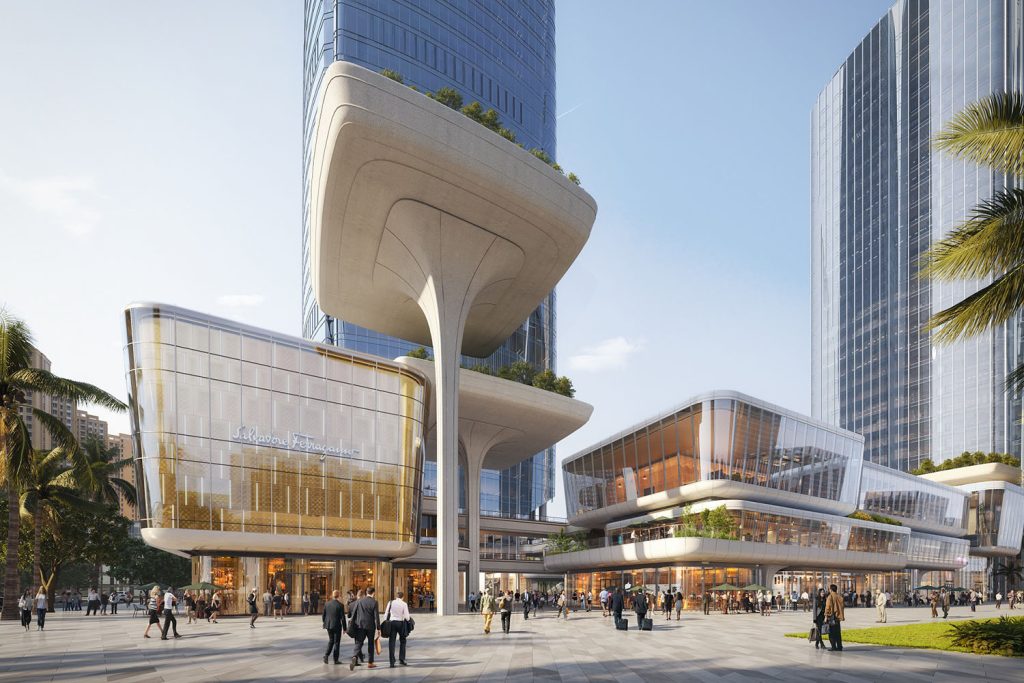 The retail street offers a unique shopping and entertainment experience and serves as a public living room for interaction. Large umbrella-shaped canopies provide comprehensive shade for pedestrians walking outdoors in all weather conditions. Some canopies are connected and have vegetation, allowing for a pleasant walkway to the sky corridor. The distinctive canopies create an iconic entrance to the retail street and provide a photo op for the location.
Using ventilated curtain walls, the office tower's rounded facade edges maximize the view and produce a clean architectural form. The tower's lower level uses a flexible programming layout that blends seamlessly with the retail space. Crown's communal rooftop lobby offers an unobstructed view of the surrounding area.
Kevin Wang shares, "The design will be a new retail landmark for the city, with enhanced spatial experience on existing plot in Haikou."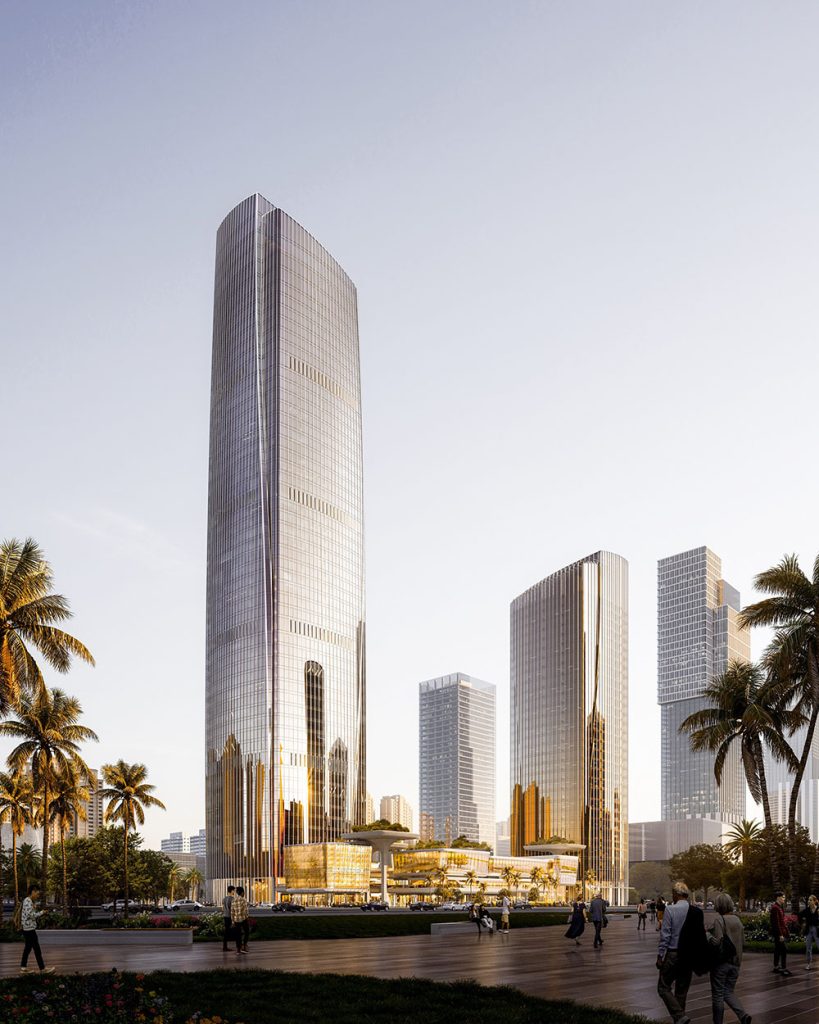 Project Info
Project: Haikou Guoxing Avenue Plot D10 Retail Street Concept Design
Location: Haikou, China
Client: Haihang Real Estate Holding (Group) Co., Ltd.
Design and Project Architect (retail podium), Façade Designer (office tower): Aedas
Gross Floor Area: 267,000 sq m
Completion Year: 2025
Design Director: Kevin Wang, Global Design Principal