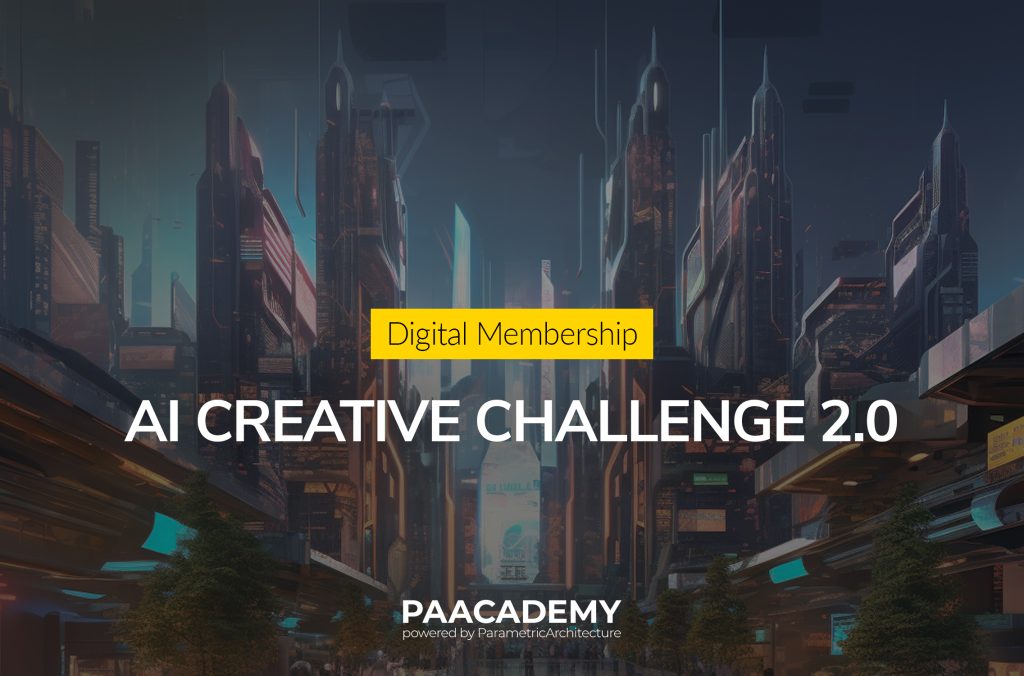 We're excited to announce the winners and honorable mentions of the global "AI Creative Challenge 2.0" event, where architects and designers pushed the boundaries of AI-driven design in architecture. The challenge was to design shelters for low-income communities using AI-powered tools to create user-centric, resilient designs that anticipate evolving phases.
Challenge Topic: Shelter for Low-Income Communities
In a world where every square foot counts, it's crucial that Shalter's design realm puts both function and the human experience at the forefront. A design goes beyond providing basic amenities, aiming to build spaces that resonate with life and culture. Use the advantage of AI-powered design tools to simulate various environmental and user scenarios and explore distinctive alternatives in materials and construction techniques to ensure that designs are resilient and user-centric, anticipating the evolving phases of a shelter's life journey.
After receiving submissions, the jury, consisting of Carlos Banon and Hassan Ragab, assessed them based on several criteria including innovation, originality, the use of AI tools, aesthetic appeal, visual impact, concept development, sustainability, and collaboration. Once all submissions were evaluated, the Digital Members proceeded with the voting process, analyzing each work to arrive at a final decision. The winning designs were characterized by a combination of creativity, technical skill, and a profound understanding of AI's role in architectural design.
Here are the winners and honorable mentions of AI Creative Challenge 2.0. Congratulations to all the participants!
Winner – Ege Esenturk
"I was inspired by superadobe earth domes for the people suffering from natural or human-based disasters in the Middle East, but a more convenient constructible version: inflatable domes made from jute-based material. Modular and easy to add or remove parts. Jute fabric is a prevalent material in the Middle East areas. Private domes for families or personal usage are centered around a large communal area for trading, education, or socializing."
Honorable Mentions
Matteo Piscicelli
"In 2045, San Paulo's low-income urban zone witnessed a transformative government initiative. A bold plan for vertical expansion emerged, targeting the densely populated area. Distinctive semi-spherical communal spaces were seamlessly integrated between the towering buildings. These spaces were designed to nurture the human spirit, offering opportunities for music, heartfelt conversations, and contemplation. Amidst the concrete jungle, these innovative communal spheres created breathing room for the soul, fostering social cohesion and providing much-needed respite in an otherwise oppressive urban environment."
Ankur Patil
"Introducing our innovative shelter for low-income communities: a distinctive capsule design composed of interlocking concrete rings and a base plate. Its modular and scalable structure can adapt to various climates and is equipped with off-grid energy solutions, ensuring mobility and rapid deployment during disasters while maintaining a minimal footprint. The top section is versatile and suitable for shops, houses, cafes, or commercial spaces, while the lower part serves as service areas or toilets. The concrete surface can be customized with paint or left exposed to align with local context and cultural preferences. A revolutionary solution for affordable, adaptable housing and vital services."
Julia Häusser​
"This mobile shelter takes inspiration from the 'overloaded' bicycles used in many Asian countries -in this case, Vietnam. The multistorey vehicle is made with natural eco-friendly rattan, a local material with which residents have been crafting for centuries. The interior feels airy while protecting at the same time. Woven sedge grass mats – another local ancient craft- add warmth and coziness to the shelter. A beautiful play of light creates a sense of home."
Marta Ali
"The concept for this project is to find a practical solution that can help solve homelessness in the streets of Addis Ababa, Ethiopia, which has been seeing increased population fluctuations due to recent economic inflation and civil wars … due to these causes, a lot of temporary shelters made of small clear plastic huts to appear throughout the city's streets creating clutter and affecting the beauty of the city for tourists residents… the proposed shelter designs are meant to help provide housing options in a city where there is a high rate of new development yet creative, affordable housing solutions are very scarce leading to increased homelessness… the new shelters will be expandable and able to be constructed within the city arteries from simple materials including wood, bamboo, recycled plastics, and traditional basket making colorful dried plants stems while adding a vibrant aesthetics to the city which has a history of diverse art, culture, and architecture."
Are you fascinated by artificial intelligence and keen to participate in exciting AI challenges? If yes, join our Digital Membership to gain access to a vibrant community of AI enthusiasts and cutting-edge resources to help you expand your knowledge and skills in this dynamic field.