Lindis Lodge by Architecture Workshop Overlooks Ahuriri River in the Southern Alps of New Zealand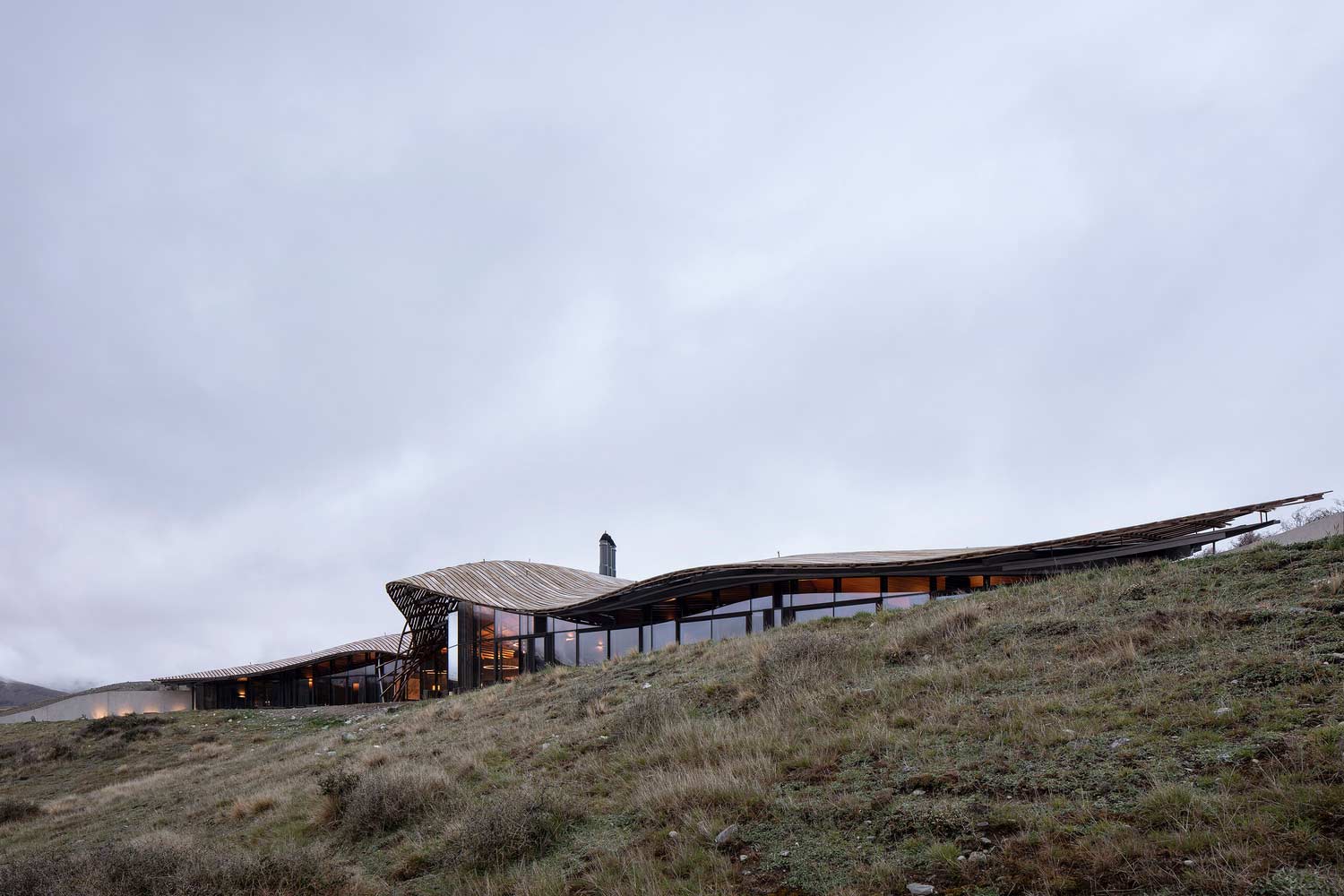 The beautiful new five-bedroom luxury chalet, The Lindis Lodgem, sits amongst the rolling topography of the remote Ahuriri valley and overlooks the glimmering Ahuriri River.
Architecture Workshop Ltd a Wellington based architecture firm, designed The Lindis Lodge with their consultants; Dunning Thornton, Ecubed and Holmes Fire. The Project was constructed by Brosnan Construction.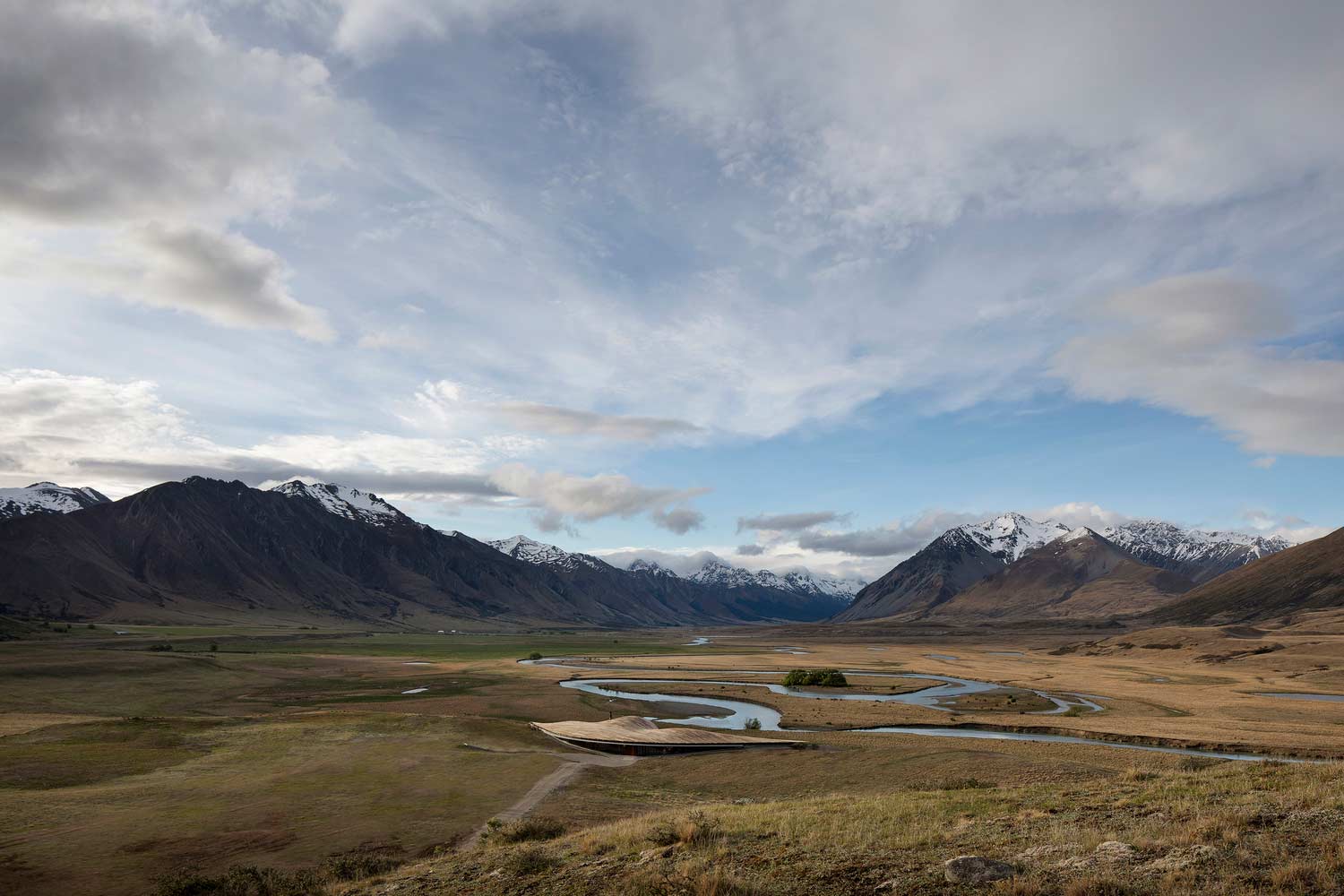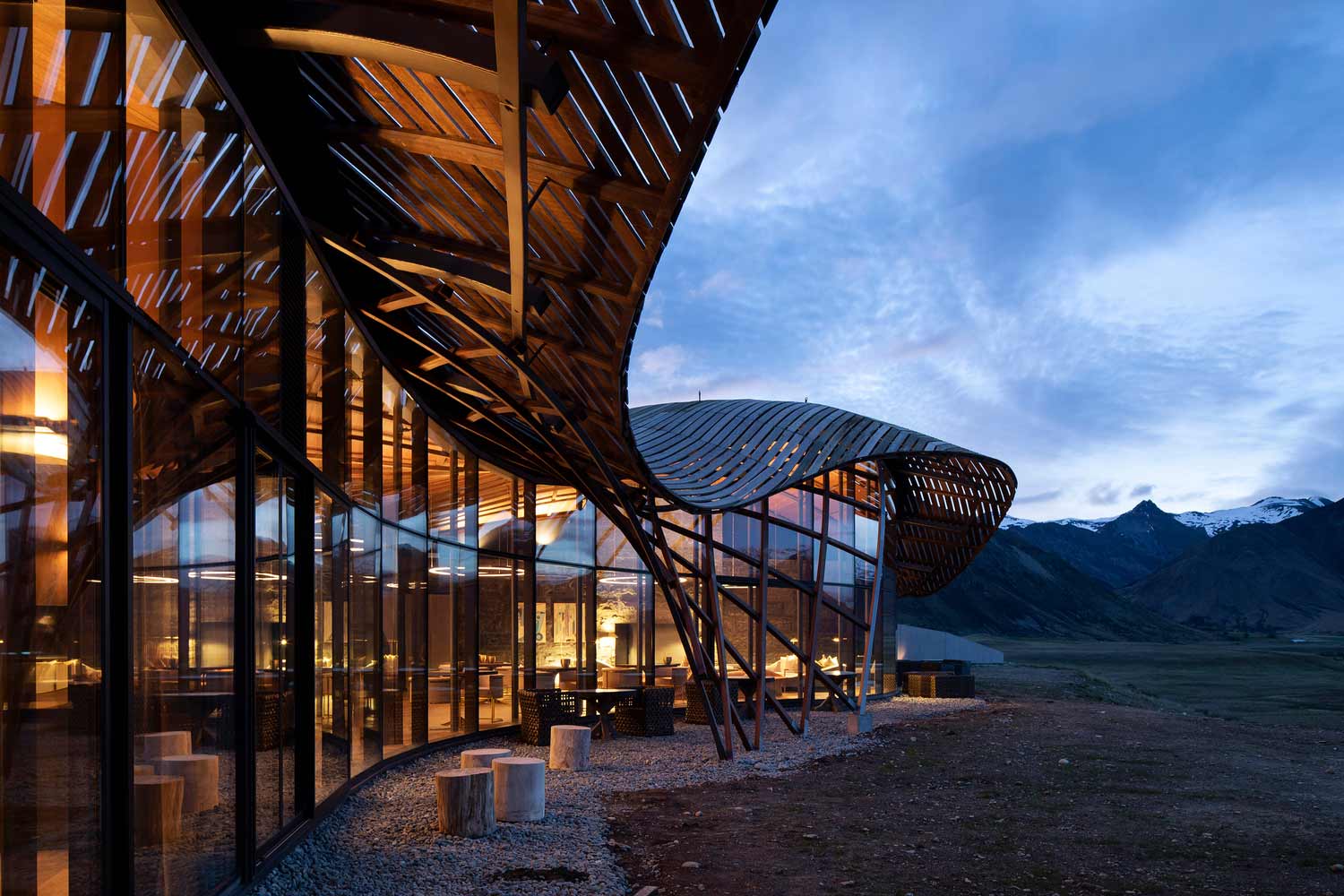 With its remote location — three hours inland and nestled in the grandeur of the glacial valley, the lodge was designed to afford maximum luxury and ambience, while also to complement the landscape in an environmentally-friendly way.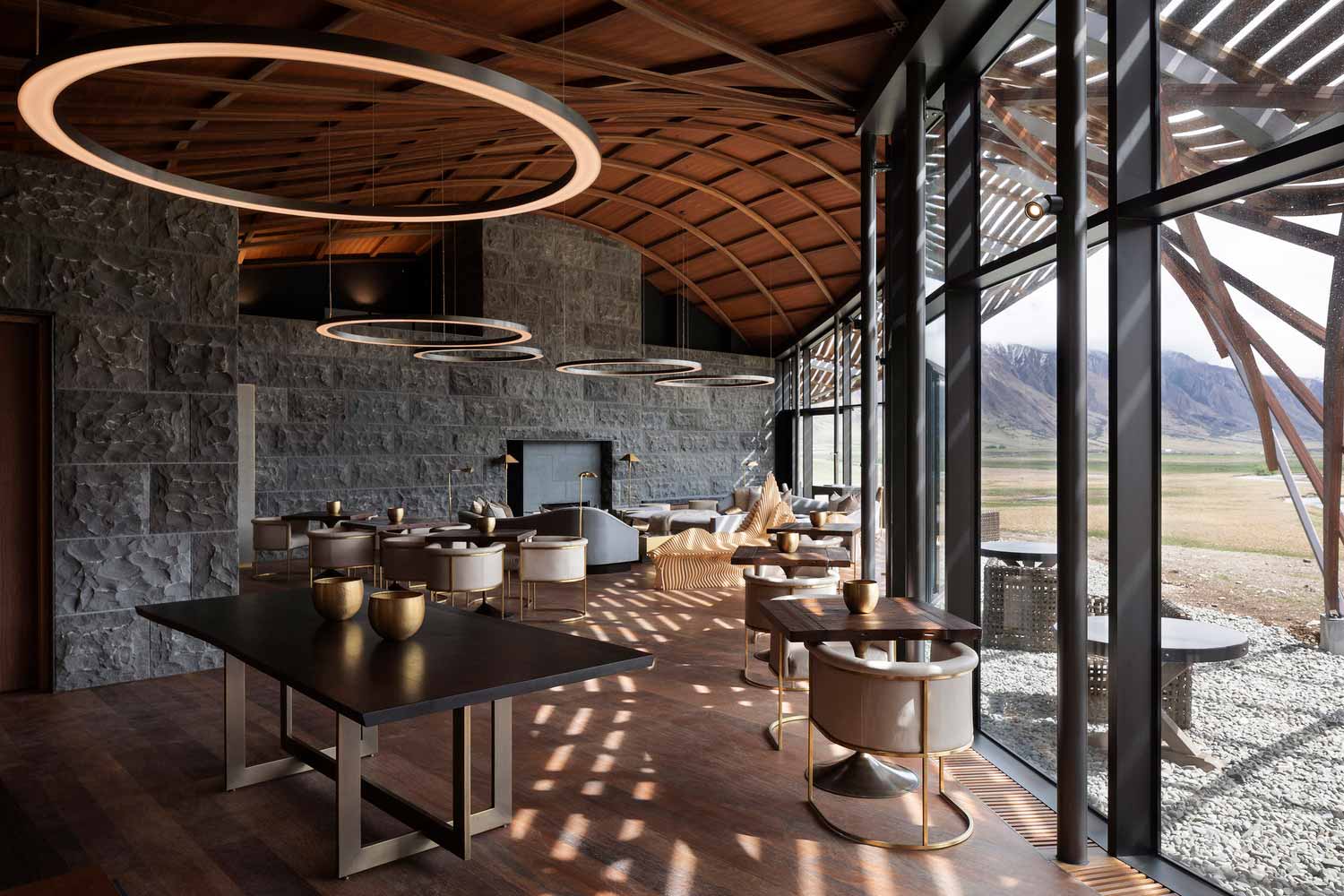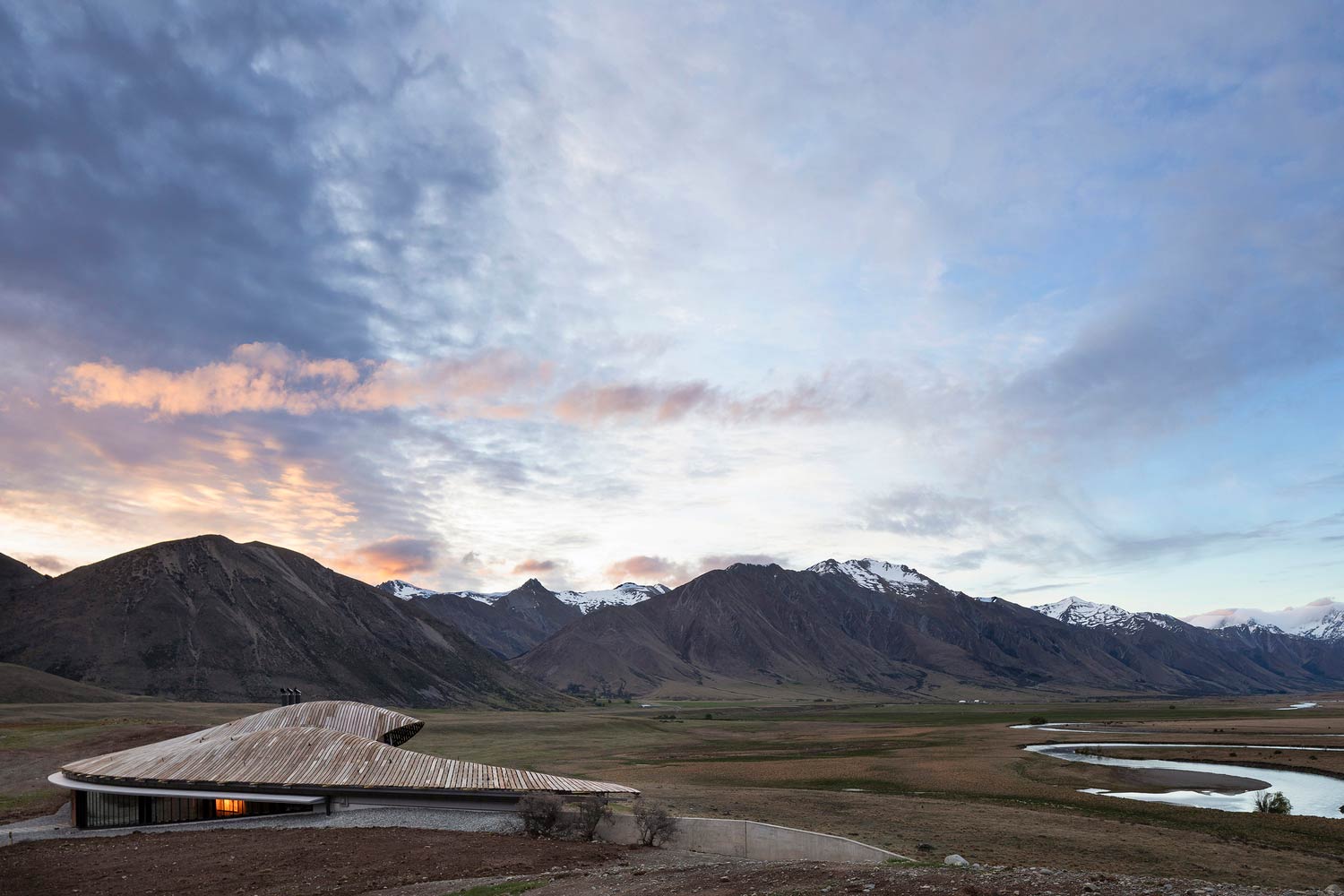 The site – on a moraine wall formed by the retreating glacier – overlooks the glistening Ahuriri River in the Southern Alps of New Zealand.
A new five-bedroom suite lodge is excavated into the moraine folds of the earth, the soaring timber and steel grid shell enfolding visitors in a protective cloak as they reflectively gather around the glowing hearth.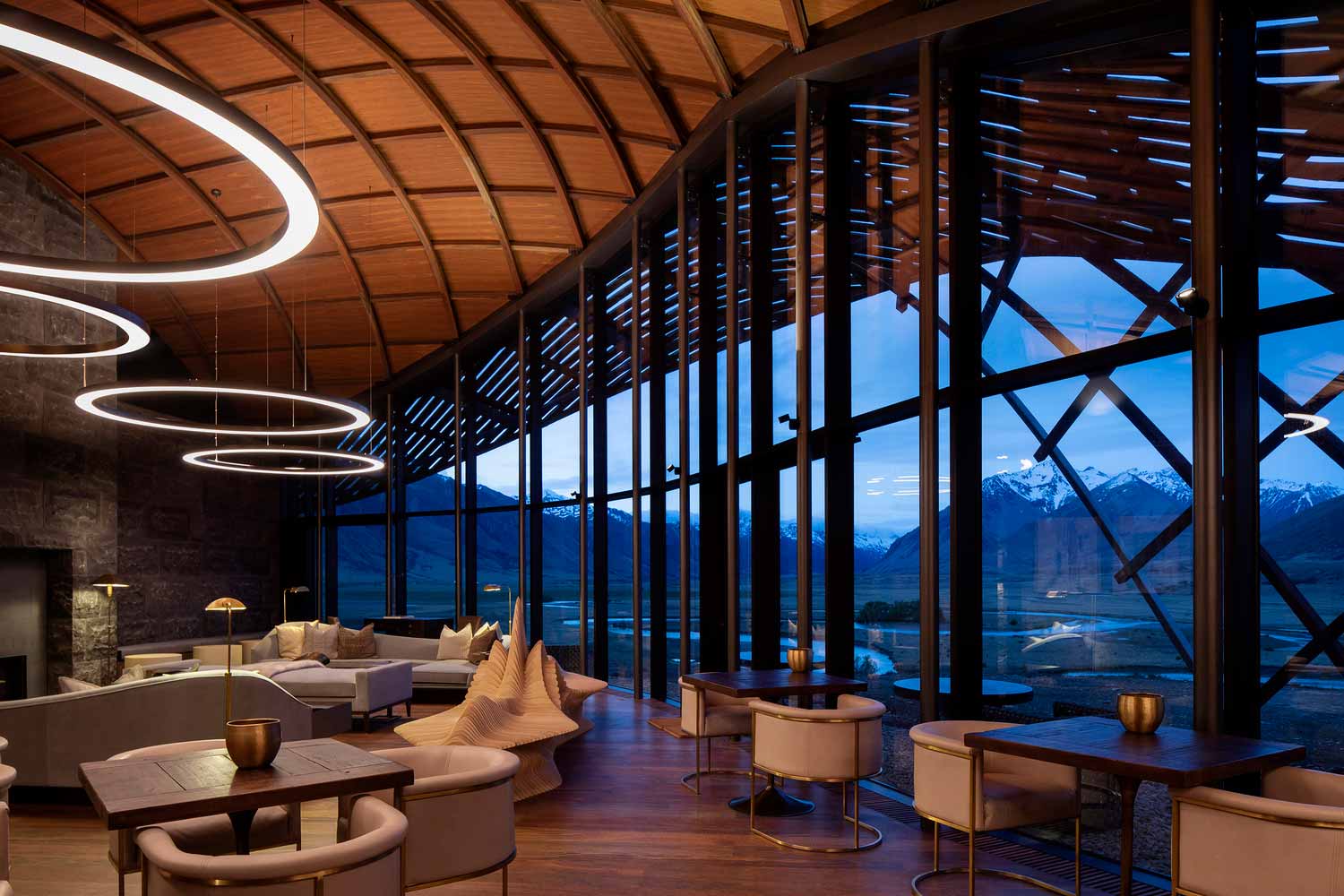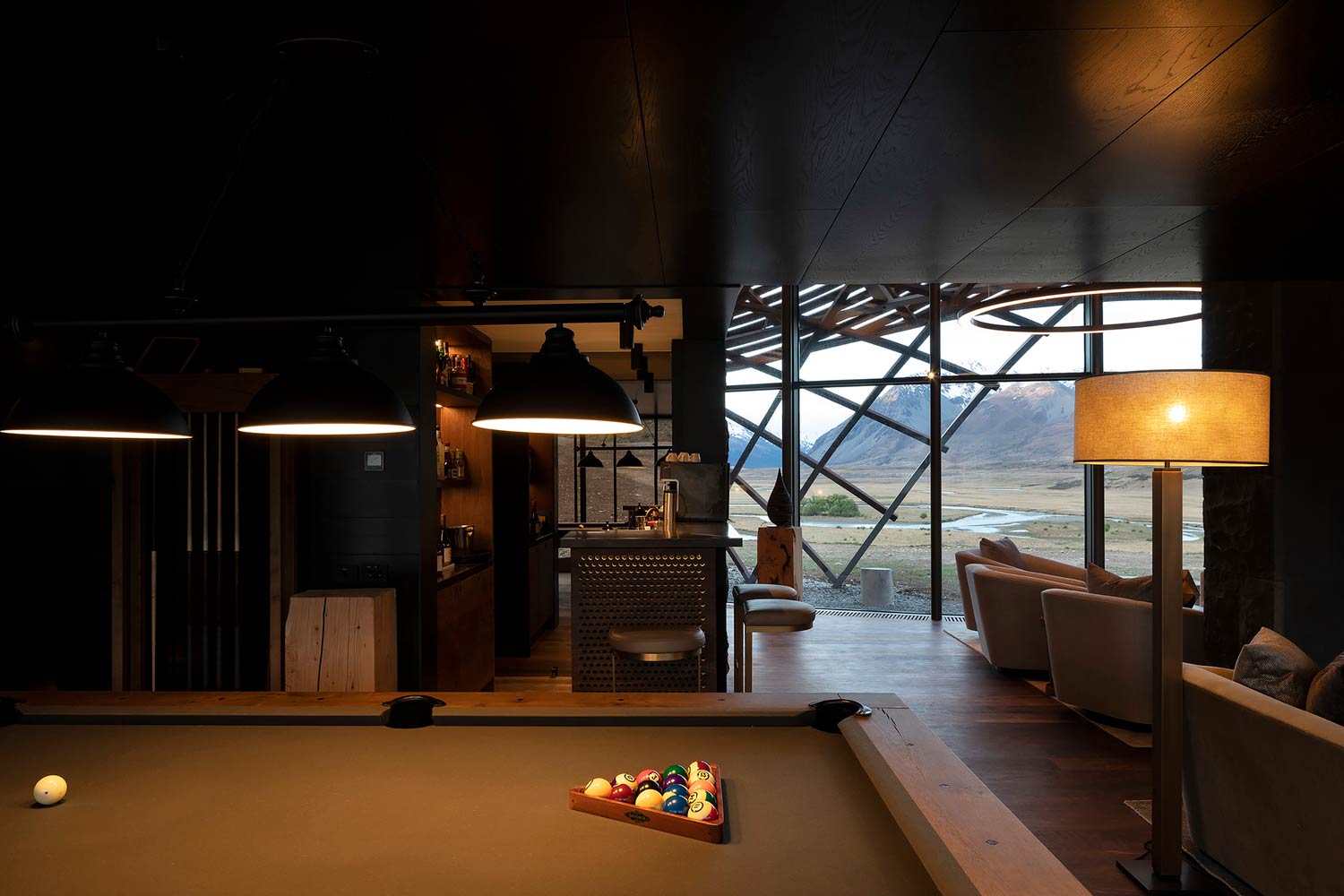 The fragility of the solitary human figure standing in the vast alpine tussock terrain is exacerbated by our knowledge of the powerful geological formation and the climate extremes that caused the great Pleistocene ice advances over 10,000 years ago.
In this age of climate re-appraisal, we are uncertain of our future capability to survive in such vast circumstances, as we (once again) discover our primal interconnectedness with land, water and sky.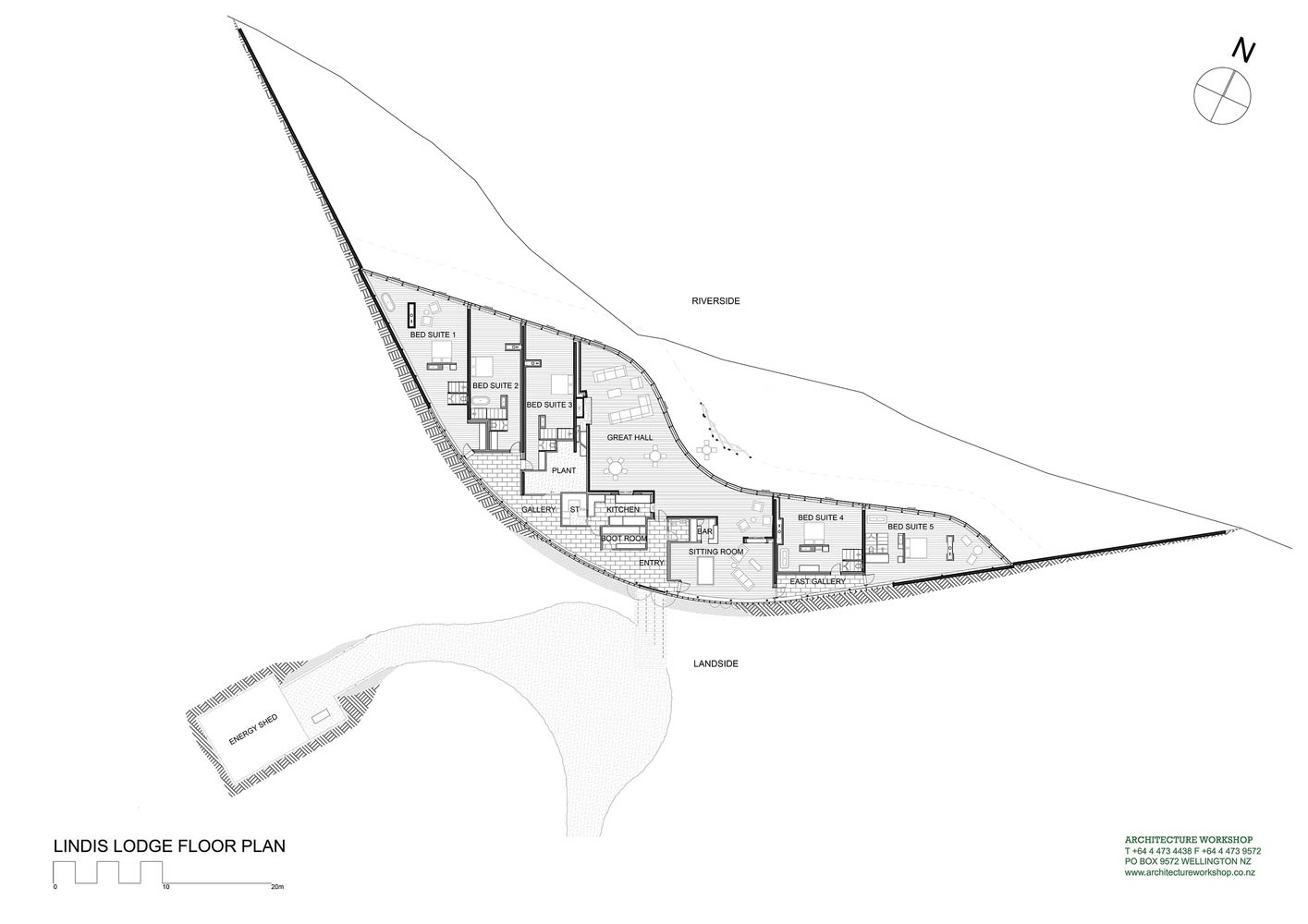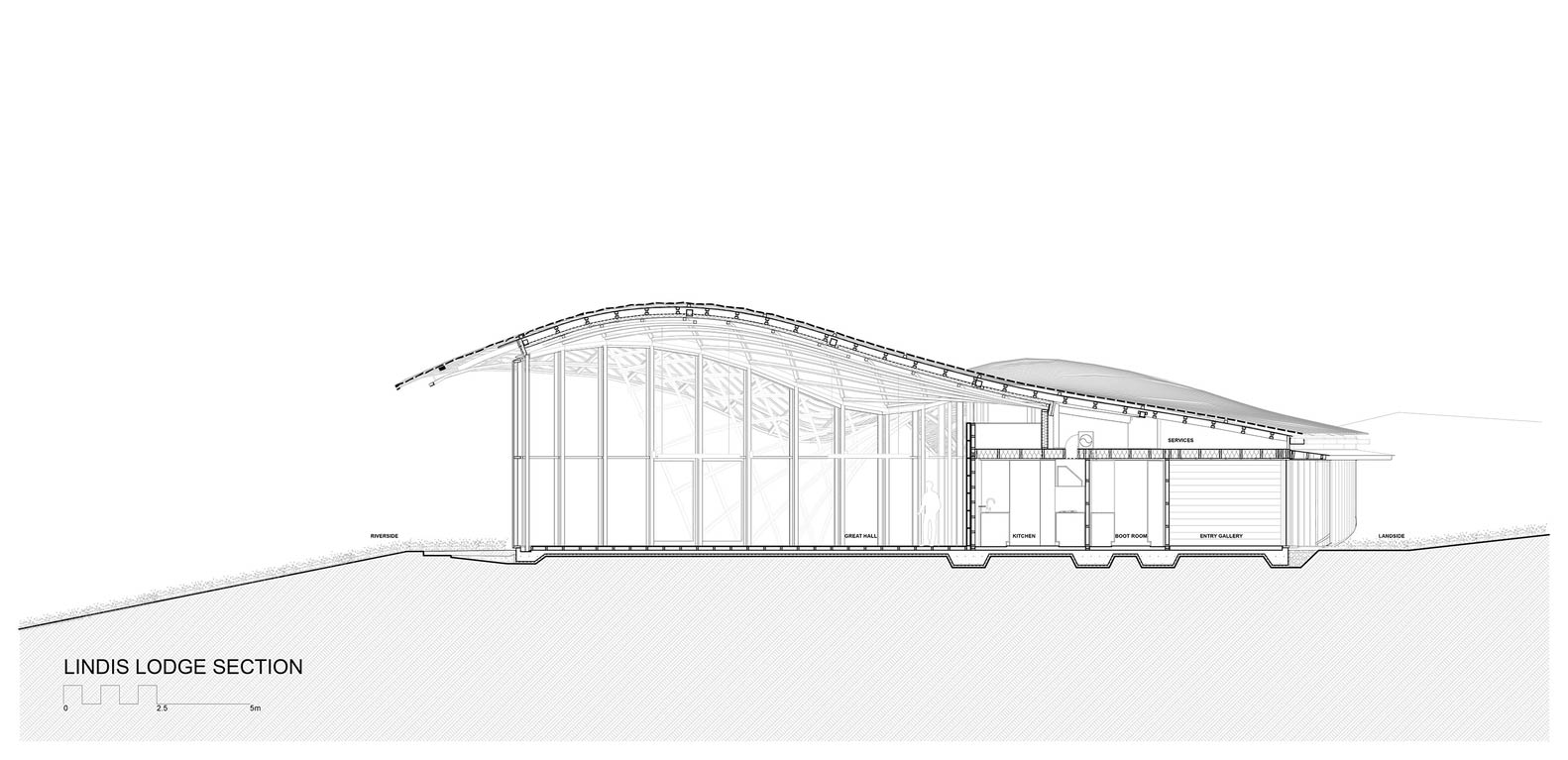 rchitects : Architecture Workshop
Location : Ahuriri River, Canterbury 9412, New Zealand
Architects Team : Christopher Kelly, Jesse Matthews, Hamish McLachlan, Sam Ellis, Alistair Cattanach Area 670.0 m2
Project Year : 2018
Photographs : Patrick Reynolds
Manufacturers : Big River Group, Graphisoft, Viking, Viridian, pro clima, Carter Holt Harvey, Kennedy's Timber, Robert McNeel & Associates
Via > Arhitecture Workshop