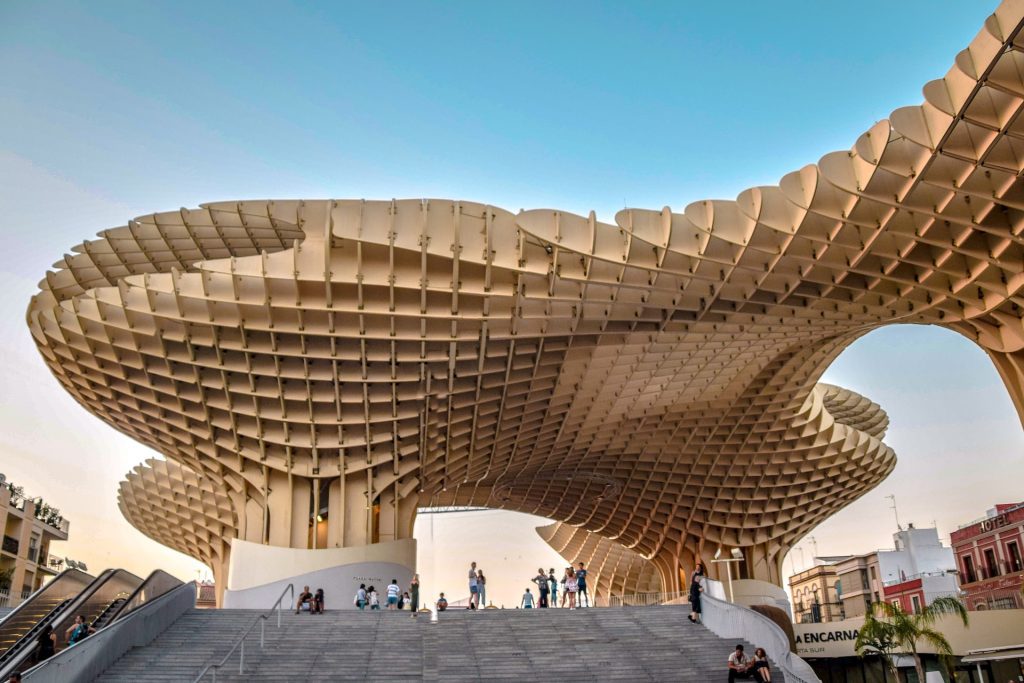 Metropol Parasol was formed due to the restructuring of the Plaza de la Encarnacion square in Seville, Spain, and has become one of the city's most important icons. As a result of the demolition of the square, which was used as a marketplace in the past, Plaza de la Encarnacion, which has stood as a void in the heart of the city till 2011, has been brought back to urban life with Metropol Parasol.
The award-winning design for Metropol Parasol was developed by architect Jürgen Hermann Mayer and Arup.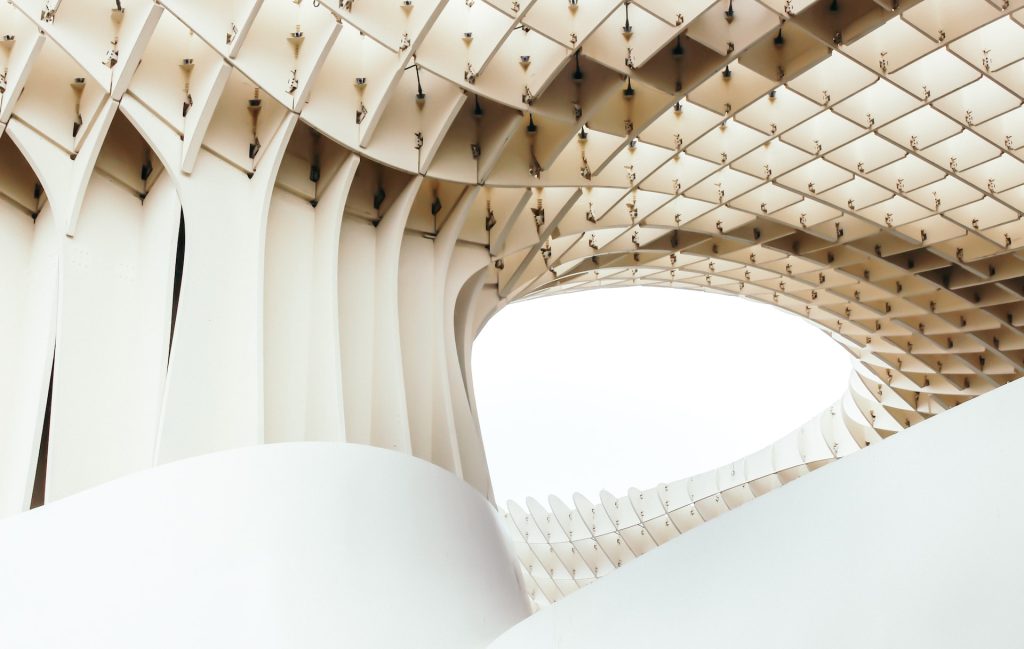 Metropol Parasol, which also has the feature as one of the world's largest wooden structure, is a canopy formed by knitting together wooden elements. Metropol Parasol, which means 'city umbrella,' acts as a cover placed over the square. The wooden lattice system that makes up the building rises over reinforced concrete foundations. On the wooden canopy, some walkways rise in some areas and go under the canopy in others.
An organic form of the wooden system that makes up the building is a reflection of the medieval architectural texture of the city center of Seville. Offering a new focal point for the city, the project keeps up with the 21st century's organic and modern architecture. Due to the area, it is located in, Metropol Parasol is a structure intertwined with the public. The very existence of the building is a reason for mobility for the square on which it is located. The architect aimed to transfer this dynamism in the square into the building. For this reason, Metropol Parasol is also a social activity center. Locals, visitors, and tourists using the square are intended to gather and spend time under this crown-like cover.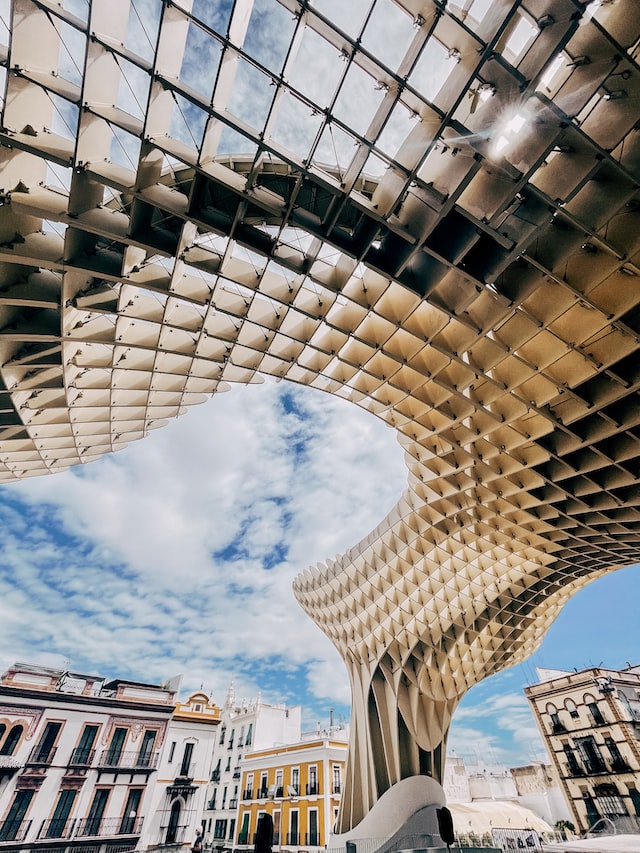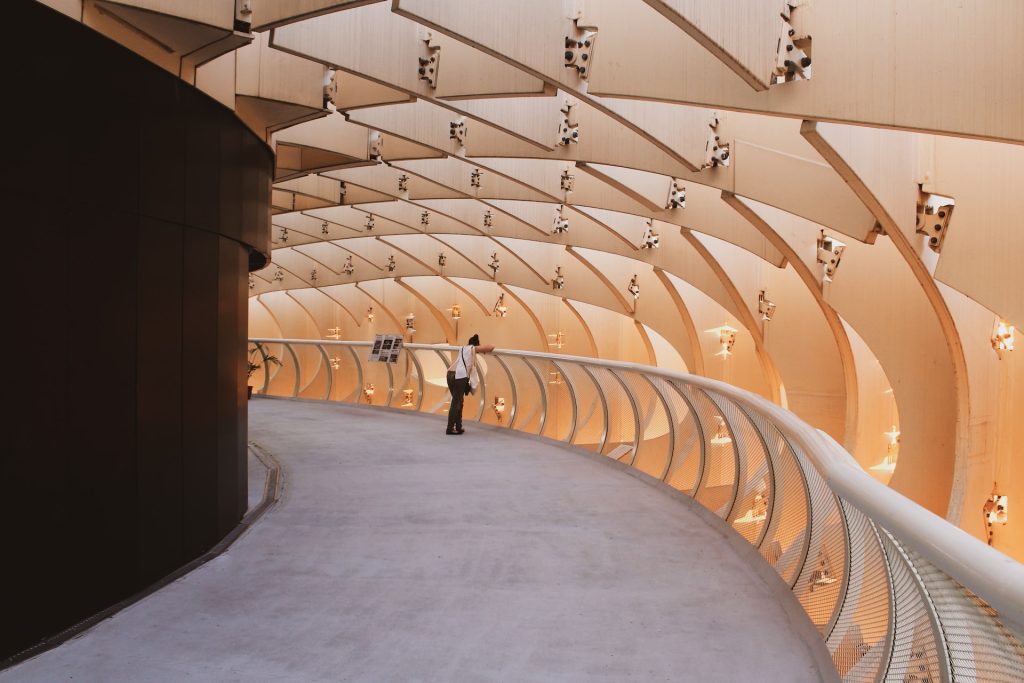 Many facilities are located inside this multifunctional building: an archaeological museum, a market, an elevated square, bars, and restaurants. Most of these spaces are located below ground level. Thus, the perception of public space and the routes followed by the people using the square were preserved as much as possible.
In order not to hinder the flow of the square, columns were placed only at certain points and wide openings were passed. The body of the building, which rises upwards in the form of a mushroom, contains stairs and elevators, both carrying the wooden cover and providing circulation within the building. The wooden mesh system that forms the cover is connected with polyurethane. Because high-performance polyurethane is used, the structure is resistant to very high temperatures.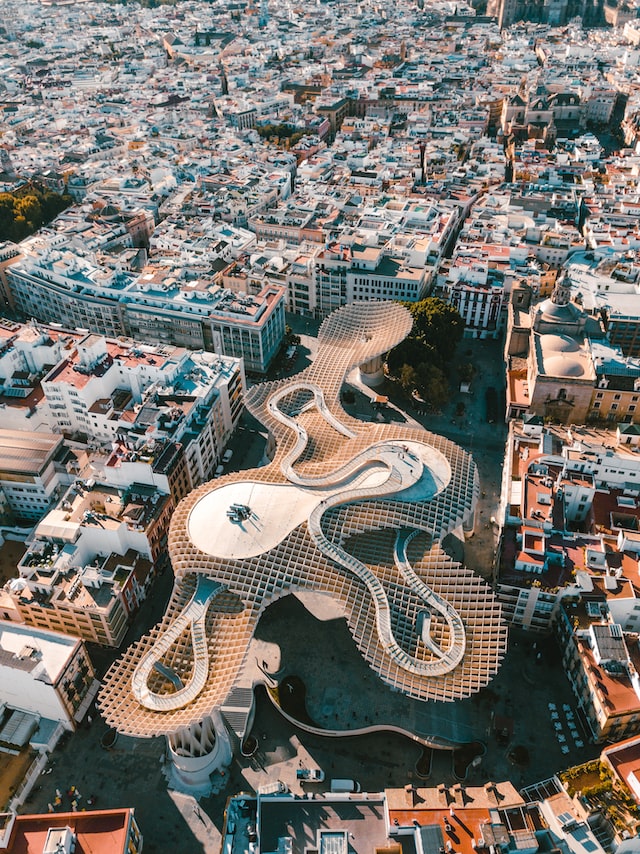 Project Info:
Year: 2011
Project Team: Jürgen Hermann Mayer, Andre Santer, Marta Ramírez Iglesias, Jan-Christoph Stockebrand, Marcus Blum, Ana Alonso de la Varga, Paul Angelier, Hans Schneider, Thorsten Blatter, Wilko Hoffmann, Claudia Marcinowski, Sebastian Finckh, Alessandra Raponi, Olivier Jacques, Nai Huei Wang
Competition Team: Juergen Mayer H, Dominik Schwarzer, Wilko Hoffmann, Ingmar Schmidt, Jan-Christoph Stockebrand, Julia Neitzel, Klaus Küppers, Georg Schmidthals, Daria Trovato