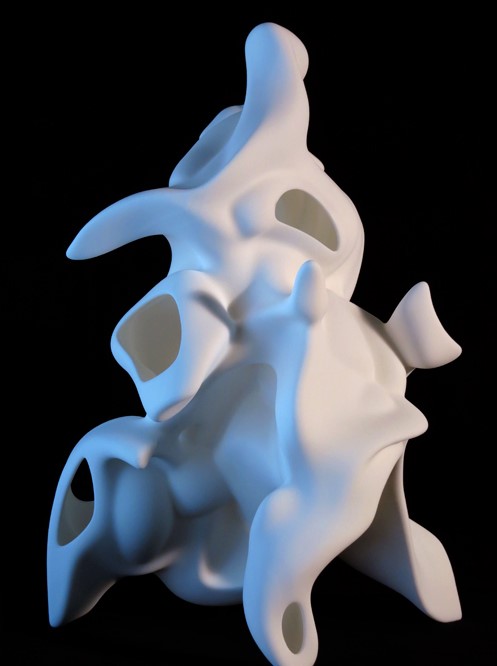 Kevin Mack is a pioneer of immersive art, visual design, and computer graphics. Mack received the Academy Award for Best Visual Effects for his work on What Dream May Come (1998) and also he designed visuals for many known movies such as Fight Club (1999), Big Fish (2003), Beautiful Mind (2001), and more.
In additionally, Kevin Mack received the title of Honorary Neuroscientist from UCLA's David Geffen School of Medicine and an honorary Doctorate of Science degree from Art Center College of Design and also worked with physicists at CERN on the visualization of recent discoveries in particle physics.
Mack's works are exhibited at art and technology festivals around the world. Mack is inspired by transcendent visions, nature, and technology. His work is informed by research in a wide range of fields from neuroscience to artificial life. Mack's visions, which began in early childhood, inspired a lifelong dream to share them as immersive virtual reality art.
Let's take a look at Mack's 3D-printed works;
Transhuman Godatalia Complex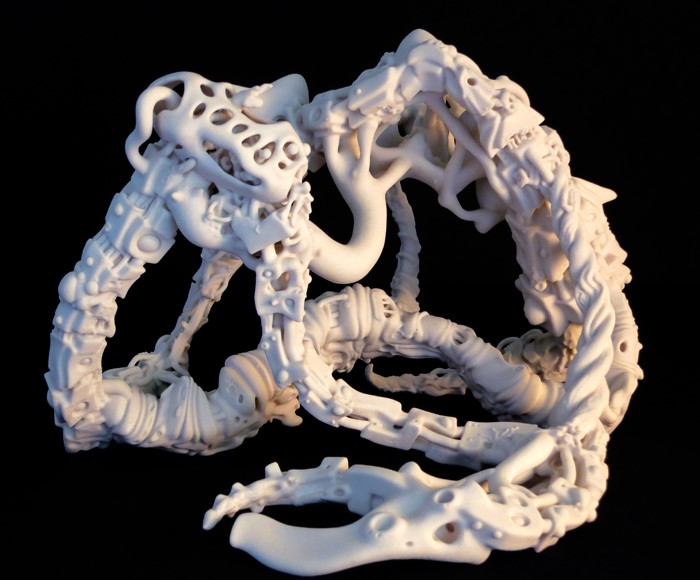 This piece was manually sculpted using volumetric sculpting tools. According to Mack, it was created using surrealist automatism, a method in which the artist suppresses conscious control and lets the unconscious mind drive the creative process. He likes to employ surrealist automatism in combination with conscious design in order to get the benefits of both methods without the constraints of either.
Dream Lion Morphogenesis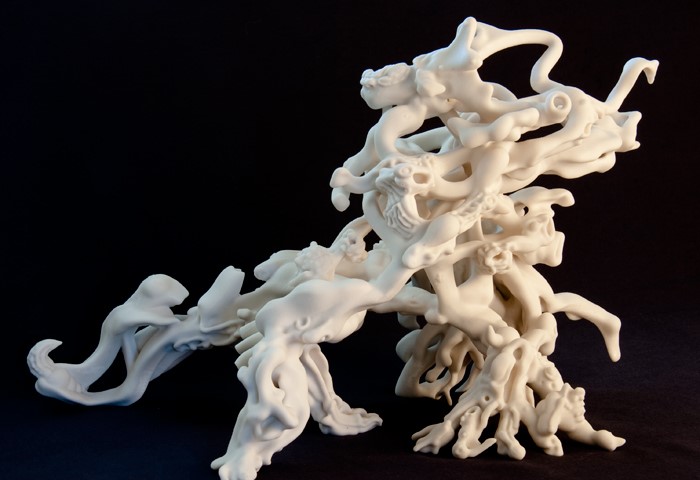 Dream Lion Morphogenesis was one of his first pieces made with direct volumetric sculpting tools. While exploring the new toolset, he used an intuitive stream-of-consciousness approach. Every medium has its own distinct personality. Every tool has its own set of capabilities. Kevin Mack is fascinated by the unexpected new forms that emerge from exploring new processes and using tools in unexpected ways.
This sculpture, according to Mack, is a physical manifestation of the flow of consciousness in a transhuman entity.
Totem To The Illusion Of Things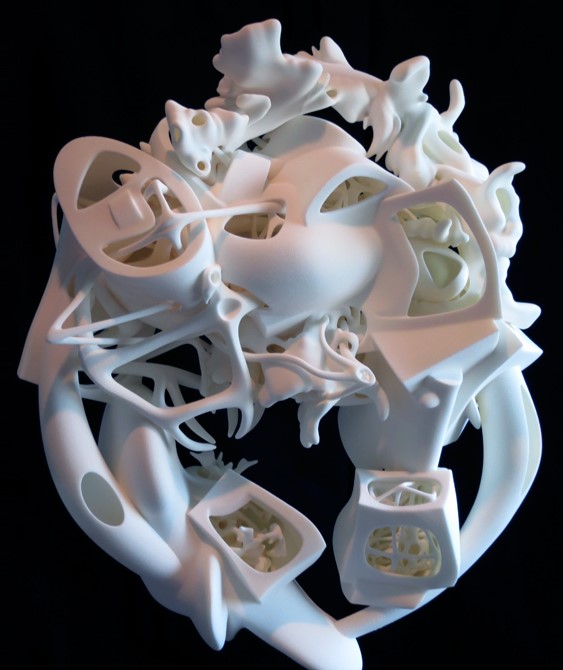 "Totem To The Illusion Of Things" refers to both the illusion of everything in general and the illusion of things being separate from one another. A variety of objects are intertwined to form an integrated symbolic emblem for the illusion of things.
Fluid dynamic simulation, procedural modeling, implicit surfaces, and digital sculpting were used to create the sculpture. It was 3D printed in nylon using Selective Laser Sintering (SLS).
Standing Mind Over Matter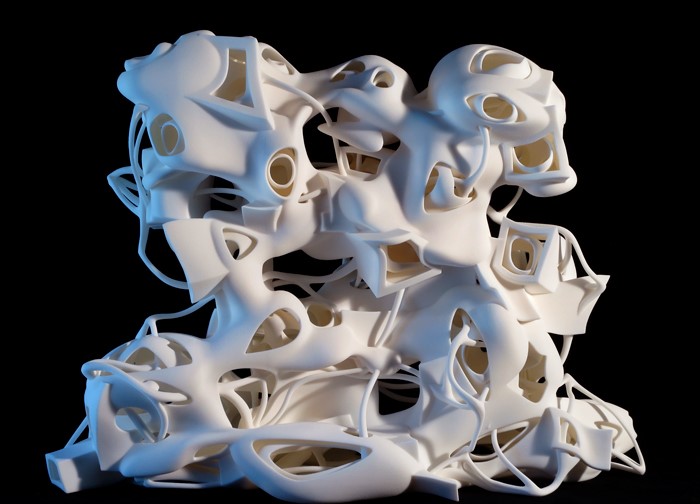 Constrained random implicit surfaces and procedurally derived structures were used to create the sculpture. Prior to direct sculpting and manual manipulation, these were transformed with turbulent noise.
It is intended to make you see things that are derived from your own mind, much like a Rorschach ink blot. This is known as pareidolia, and it is a recurring theme in his work.
This piece was inspired by Kevin Mack's exploration of constrained random implicit surfaces. He was contemplating the possibilities when he imagined this sculpture. The sudden and vivid vision was accompanied by a clear understanding of the process that would produce it.