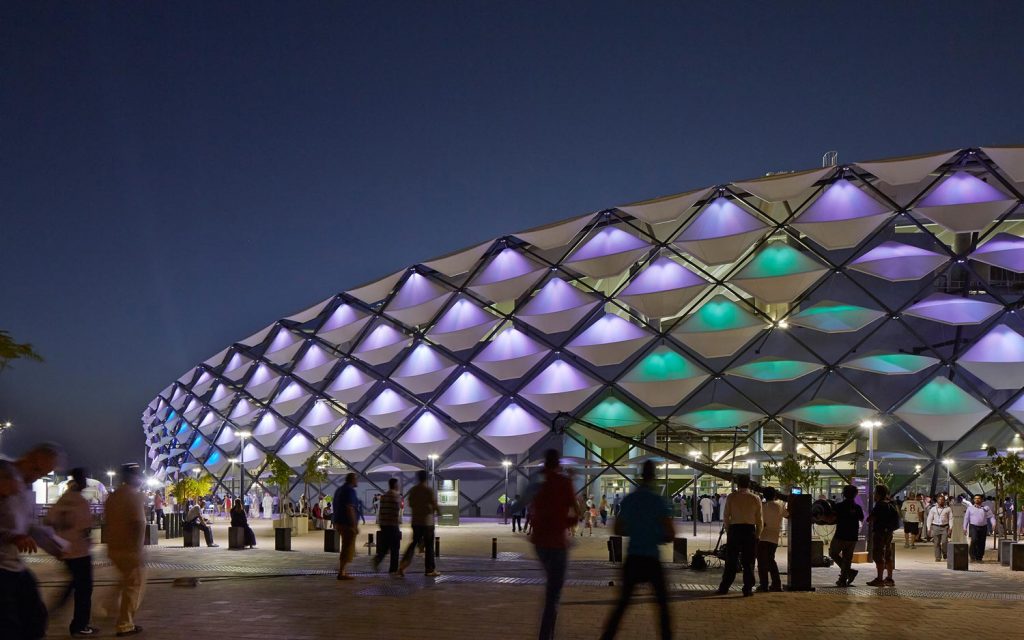 Grasshopper 3D was created in a perspective to extend in those area where Rhino 3D could not! It is a versatile plugin that takes design complexities to a new-found level by exceeding the limit beyond Rhino 3D. Although, Rhino 3D is a strong software tool in itself that has the capability of editing, analysing, and dealing with some of the most intense of architectural design and detailing.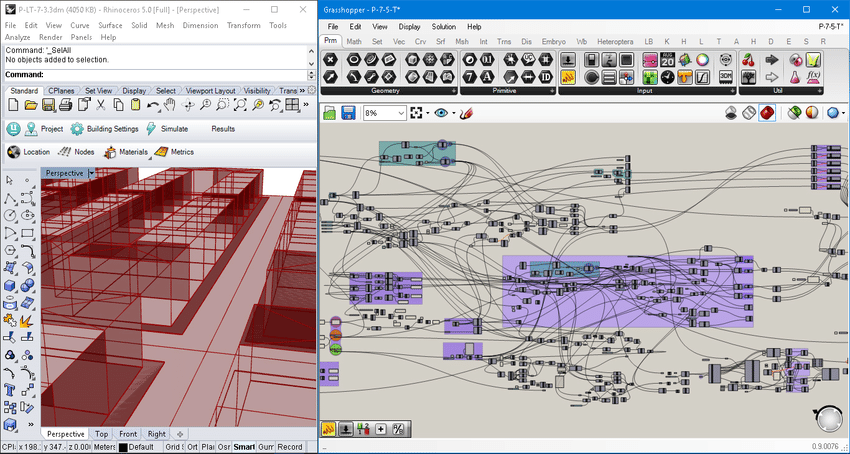 Visual programming languages (VPL) are versatile and effective tools commonly employed in a myriad of fields like Animation, Video Games, MultiMedia and Automation. Architectural software is in a state of constant advancement. They are always being updated to give designers a smooth and simple interface in order to bring their concepts to life. Amidst all this emerging trend in itself, Grasshopper3D has caught on to become one of the most revolutionizing software tools, that is here to stay!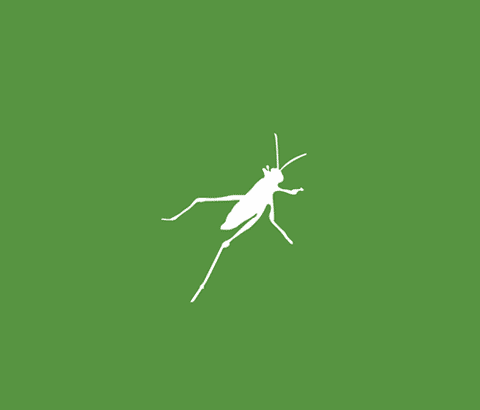 While software like Autodesk CADD, Autodesk Revit and 3DS Max provides a strong technical base for the design and drafting of buildings. The creation of highly advanced architectural forms calls for specialized software that could manipulate structures. And also allow the designer to not be bound within the limits of certain properties or type factors. And not just that, Grasshopper can also be used for fabrication, performance analysis, structural engineering and much more…..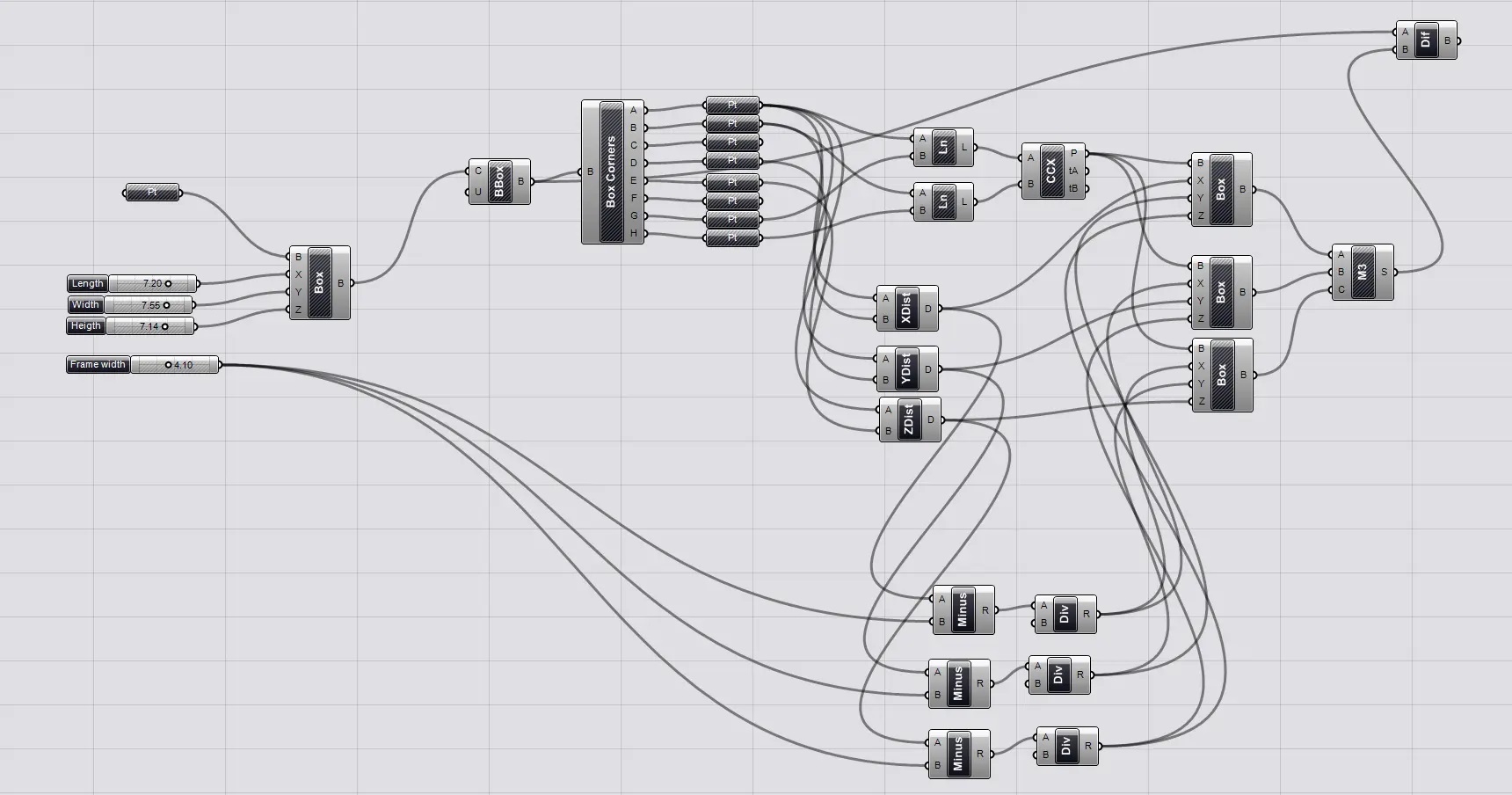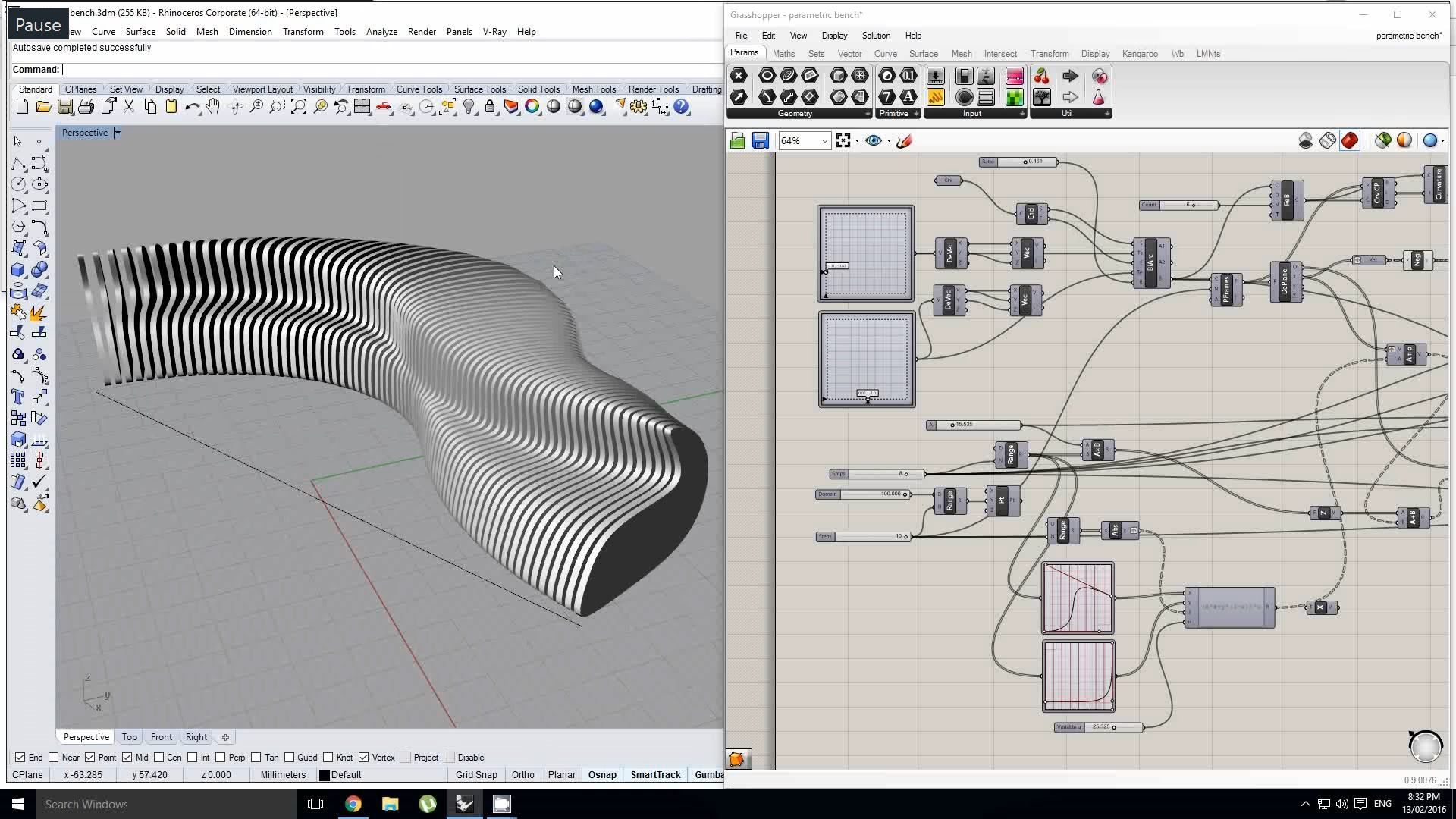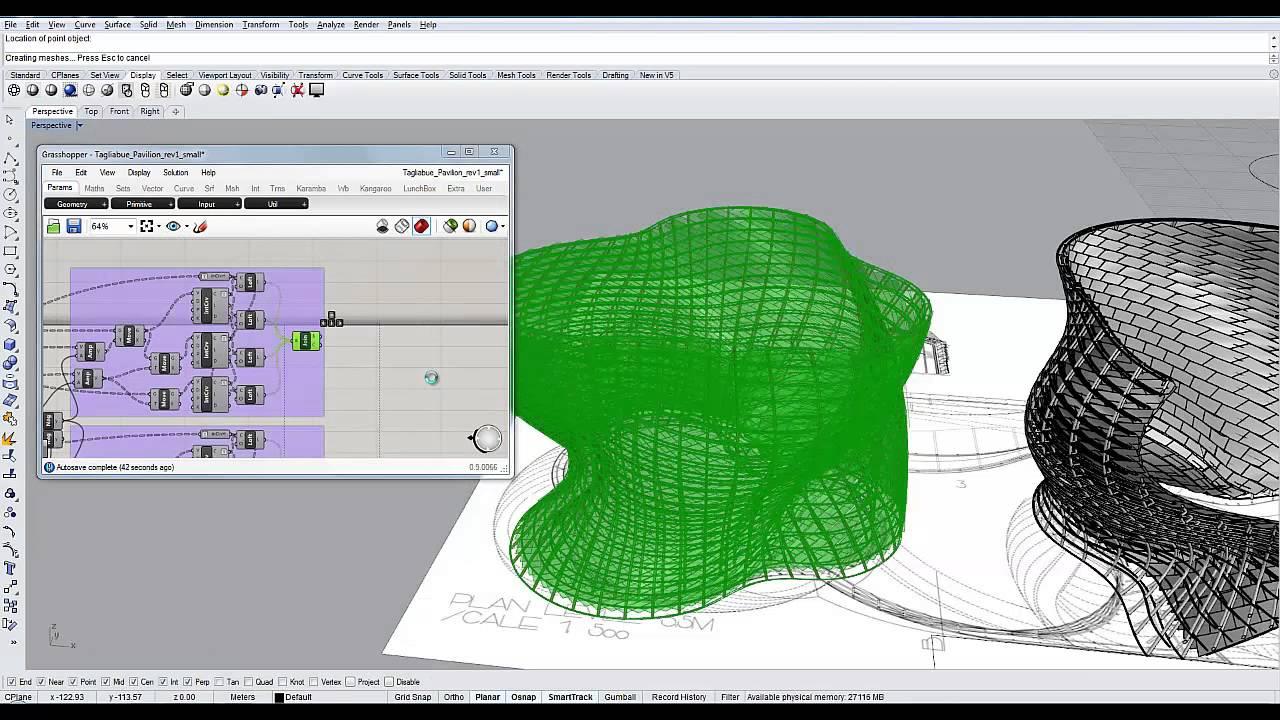 History of Grasshopper 3D
The creation of Rhinoceros 3D seemed to attract many architects for the same. It is software that allowed the creation of complex curves and freeform surfaces. However, Rhinoceros as a software posed some disadvantages when it came to modelling based on elemental development.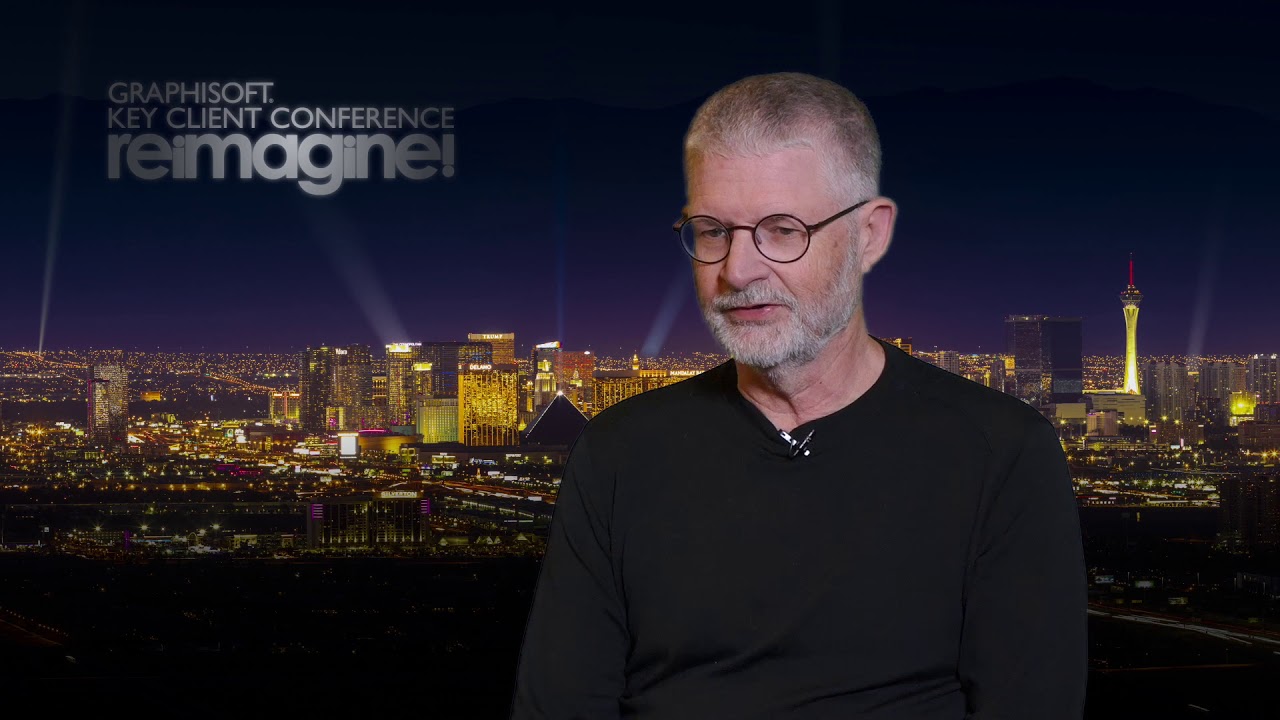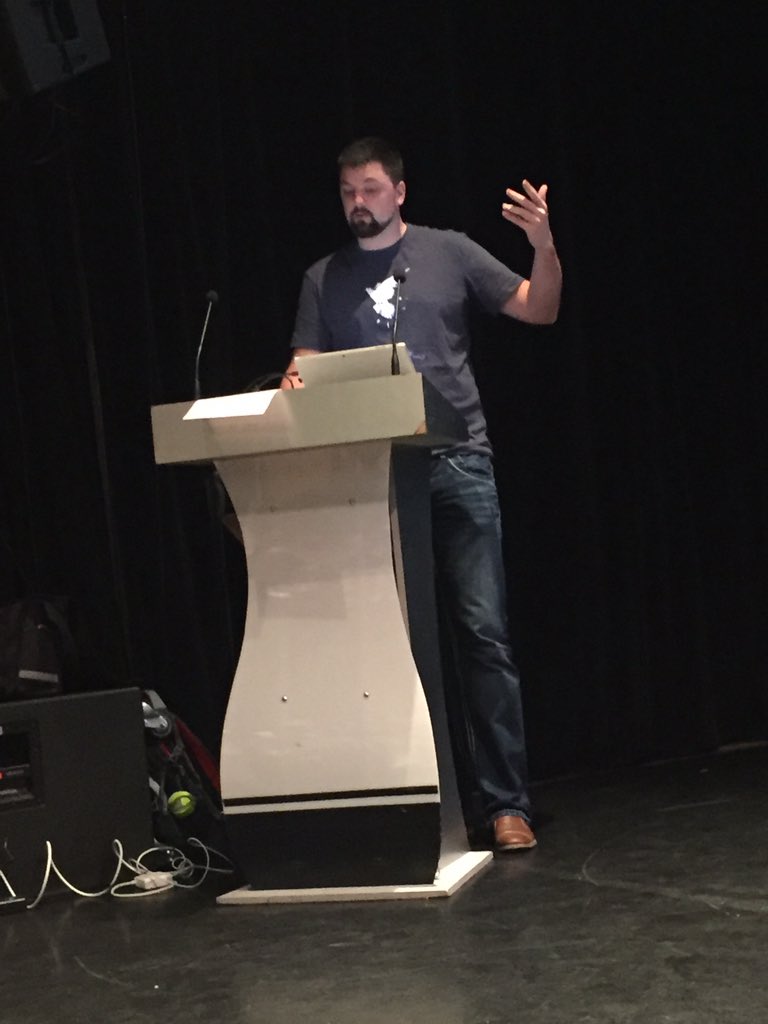 As a result, David Rutten and Robert McNeel developed Grasshopper as a plugin that uses a concept known as "History". In which the software remembers how the model was made and what commands and inputs were used while creating it. Initially released in May 2005 as "Explicit History", Grasshopper can be used by a designer to make changes to earlier steps in the design process. Grasshopper helps define the relationship between the model and its components, making it easy to manipulate and generate explorative forms that have a multi-dimensional functionality.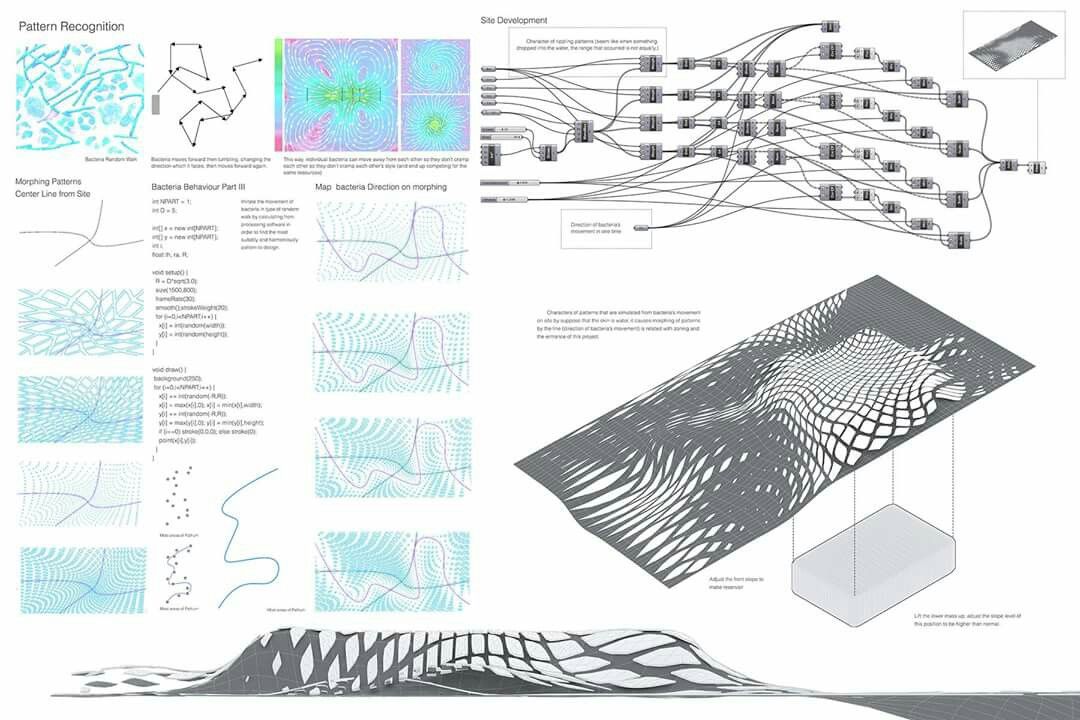 Currently, Grasshopper 3D uses VPL to manipulate different components onto a canvas. Grasshopper's main output is 3D geometry. It also uses numeric, haptic, textual and audiovisual algorithms to create parametric models and generative art. Grasshopper is now part of the standard Rhinoceros 3D toolset with applications ranging from modelling for architecture and fabrication to building analysis in terms of lighting performance and environmental impact.
Grasshopper provides a unique interface to architects which requires no programming or scripting knowledge, where they can unleash their creativity and still create workable designs without the constraints of limited software. Most architecture firms around the world these days use Rhinoceros with the Grasshopper Plugin to create working 3D models to show to their clients.
Creating Parametric Architecture with Grasshopper 3D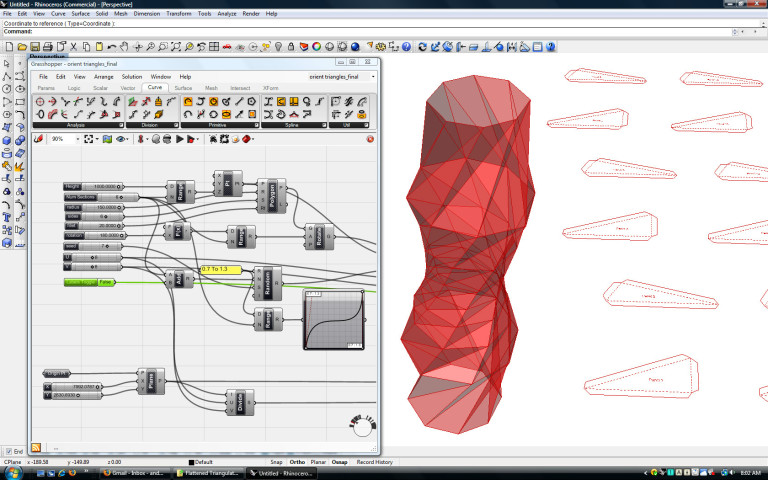 An escape from Rhino 3D is unavoidable when we talk about Architecture. Although, when we include Grasshopper 3D in the picture, the tool is intuitive in exploring varied design without any programmed script. It employs the mechanism of the lego interface which helps in substituting the usage of programming languages altogether. In term of creating structures, designers can easily construct one by using simple lego blocks in Grasshopper.
The intuitive way in which this plugin can develop a design is helping many designers to experiment with thought-provoking geometries which earlier weren't possible. The overall language of the plugin is such that architects and design thinkers can address the core designs without the need to have the know-how of the programming system.
User Interface
The user interface of Grasshopper 3D is diverse where there are two components on the main window, namely Canvas and Palettes.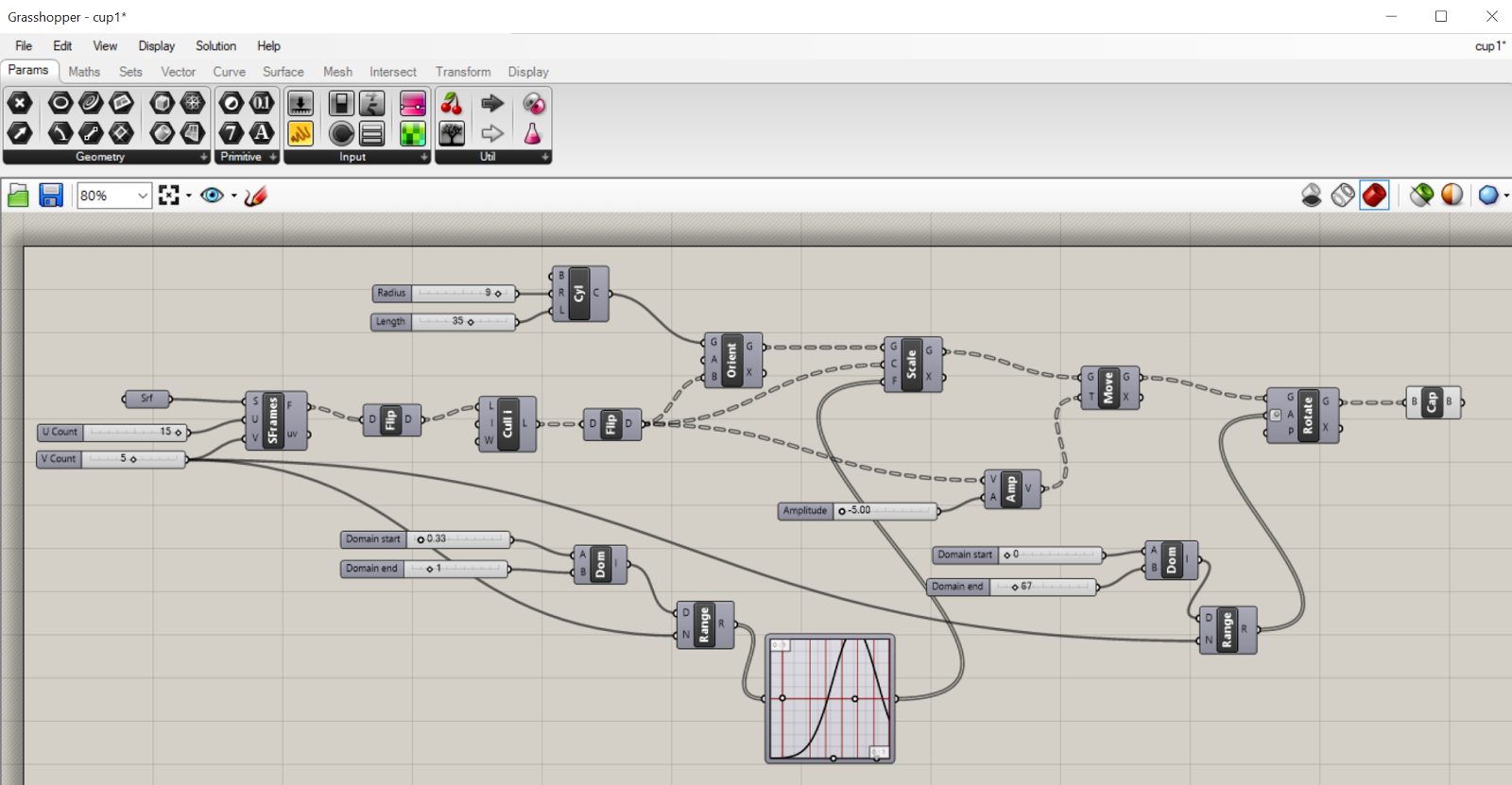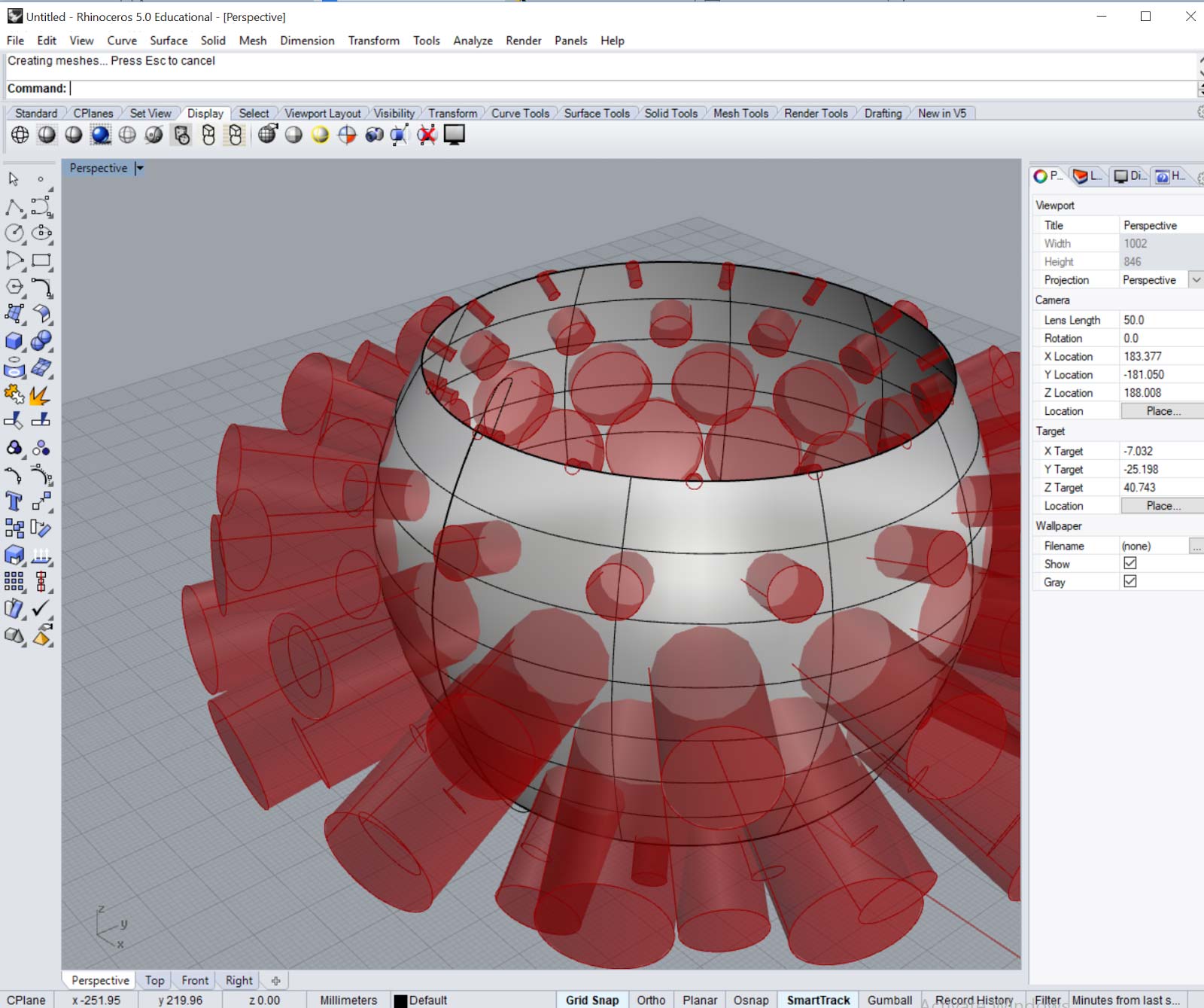 Here are some of the important elements in Grasshopper 3D
1. Zooming User Interface: The display of all the objects on the screen can be adjusted according to this tool.
2. Component Palettes: All the commands that have been installed will appear in this space forming a group of commands in a single tab. This ensures ease to use. More components can be installed later with the help of additional ones that are available on Grasshopper.
3. Color Picker: It displays your transparency values and colours.
4. Find Dialog: It acts as a suggestive space for textual and spatial content.
5. Multi-Document Interface: This has a preview option for all the documents that were recently opened.
6. Command Prediction: This is a helpful tool with a high level of accuracy, it can predict the commands.
7. Node Based Editor: A Node Based editor helps in editing programs. The Data in Grasshopper 3D is transferred from one component to the other with the help of several connecting wires where the input grips with the output. Here the data is stored in the form of parameters, there are two scenarios, either it floats freely or is tied up with a component.
Examples of Architecture x Grasshopper 3D
Nike's House of Innovation, New York by CallisonRTKL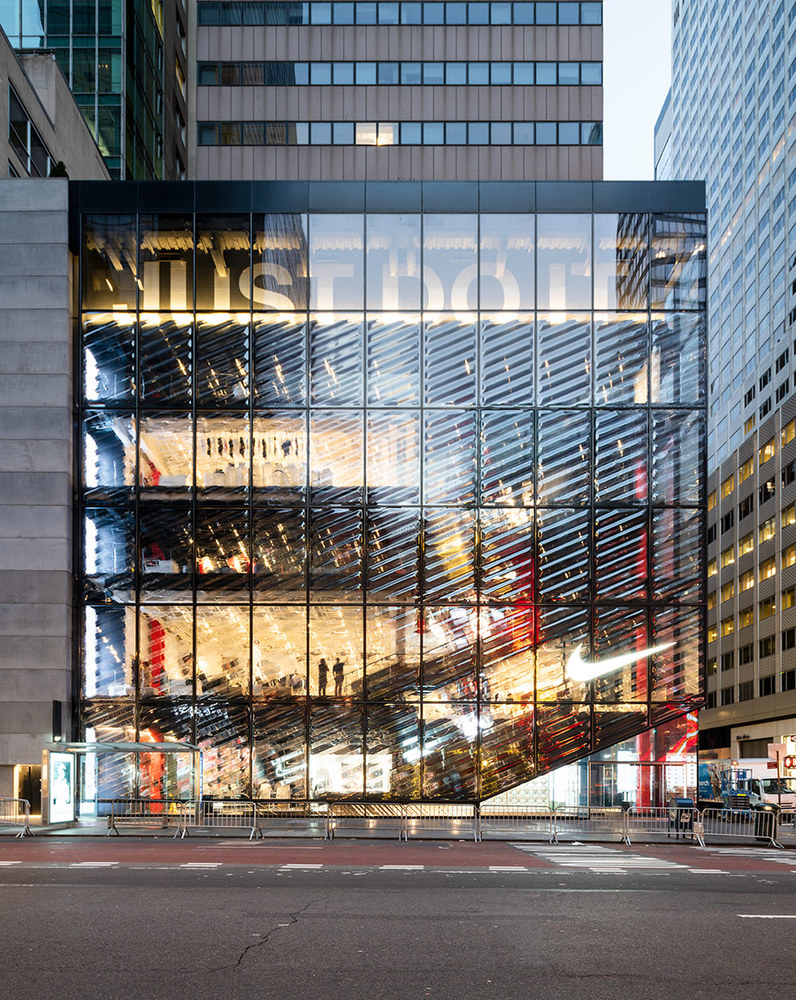 Project Type: Recladding and Renovation
Located in Manhattan, this masonry structure is clad with a slumped and curved glass facade, which was manufactured by a Barcelona based company Cricusa. The glass was custom fabricated for this project, where it was heated, moulded and cooled to the desired form.
The glass facade was made of multiple panels, each modelled on Grasshopper in an associative capacity to the actual structure such that any changes to the building would effectively change the glass panels properties and placement. Five mockups were created by the Spanish company to test its loading, heat absorption and structural capacity.
Which Headquarters, London by KPF Architects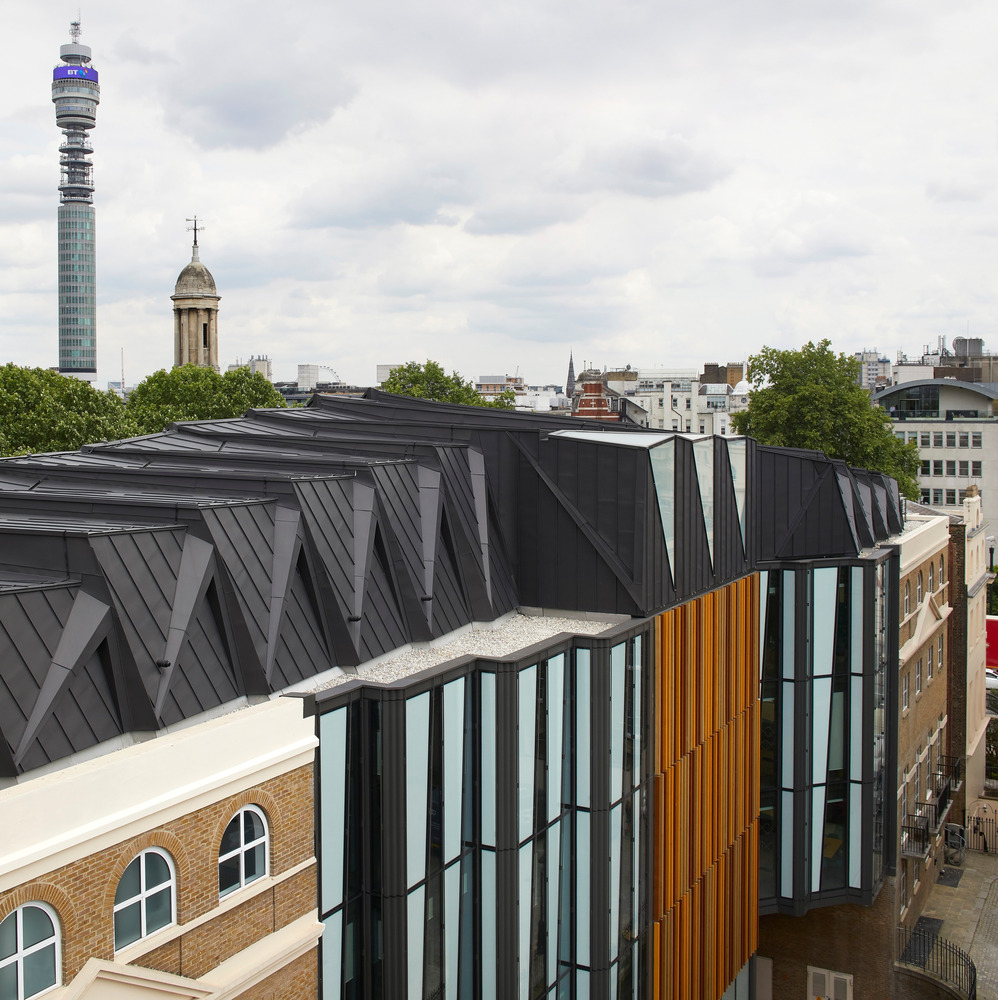 Project Type: Conservation and Retrofitting
Previously a concrete framed office building, these headquarters were renovated into an open floor plan concept by changing the position of the internal core and removing the suspended ceilings. Grasshopper was utilized to seamlessly add a front facade and an additional floor to the terrace, modelled using asymmetric and staggered panel-type roofing.
Furthermore, transparent and translucent panels were utilized in fabricating the outer skin and roof. As illustrated, Grasshopper finds great utility in projects as it makes architectural design significantly more interactive and seamless. It does so by providing the ability to make changes and links to different elements simultaneously without constantly editing the overall design.
Advantages of using Grasshopper 3D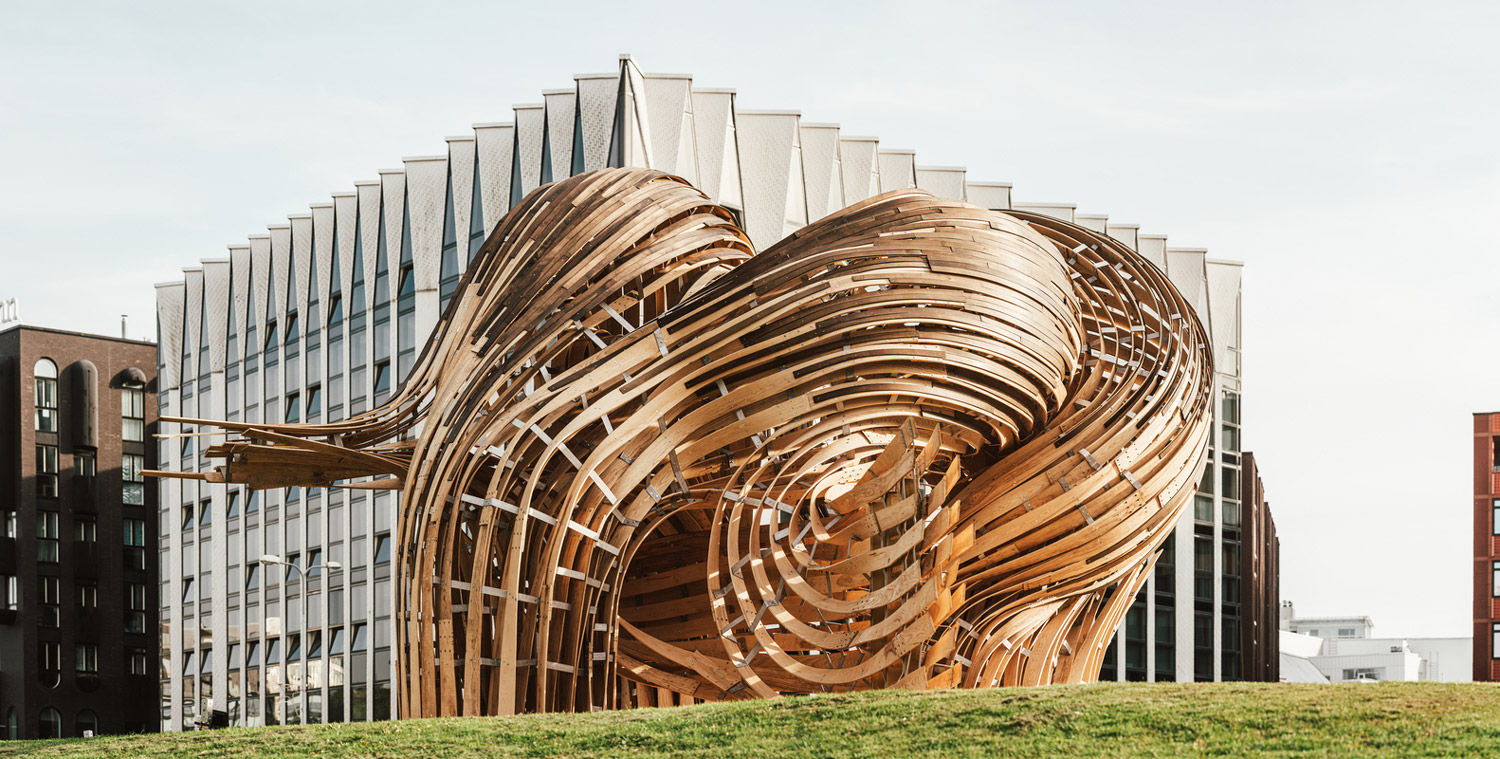 Here are some reasons why Grasshopper could benefit your architecture design process
Automation: Unlike, other software like AutoCAD where drawing perpendicular lines has to be the task of copy-pasting it several times, Grasshopper eases out this process. Being an automated software you can create a smoother workflow as it allows a faster process for repetitive design elements. You can also save the existing data and use it for some other project as well.
Recurring Tasks: You can create your personalised module for creating various tasks. The modules function as a variable where you can give varied inputs and outputs. Wasting time on repetition is thus, avoided.
Availability of Modules: It helps in accessing the modules created by other designers and use them as a benefit for your project. This helps in creating a collaborative spirit and thus, benefiting all the designers. Designers can openly share their codes, plugins, etc.
Speed: Working within this software takes less time. If you have a basic parametric model ready it can change its variable within a minutes time. This will give you several possibilities in a single minute.
Grasshopper Community: The community includes several architects, designers, etc and you can approach them openly when you need help or have any concerns regarding your ongoing works.
Integrating Other Softwares: You can integrate other software in Grasshopper. This brings in a positive change where you don't have to keep on moving between various software from time to time.
What Next?
Advancements in software like Grasshopper are the future of design as their provided modalities push the limits of generative and associative tools providing designers with a completely new spatial experience. With the advent of new design experiments in fields of explorative architecture and habitability beyond Earth. Modelling Softwares like Grasshopper 3d are turning into an asset to have. With NASA's 3D Printed Habitat Challenge for the Lunar and Mars surface, tools like Grasshopper are initiating a global revamp!
About the Series
The series explores various software's that are used globally in the 21st century, this modelling software have proven to revolutionize architecture by exploring the unexplored. They are easing out the process by finding new ways of construction through a blend of computational methods to support futurist designs. The series highlights software and tools like Rhino 3D, Grasshopper 3D, Ladybug, Honeybee, Pufferfish, Kangaroo and much more…..
About the ParametricArchitecture
Parametric Architecture is a reputed publishing platform that has taken an innovative approach to reach and inspire our thoughts of a future, where we design to co-exist in functional, productive, and comfortable surroundings. PA is a media company that researches art, architecture, and design that are visualized through computational, parametric, and digital design paradigms. These tools define and distinctly delineate how a system interacts in a coded language that will lead to envisage better environments for a better tomorrow.