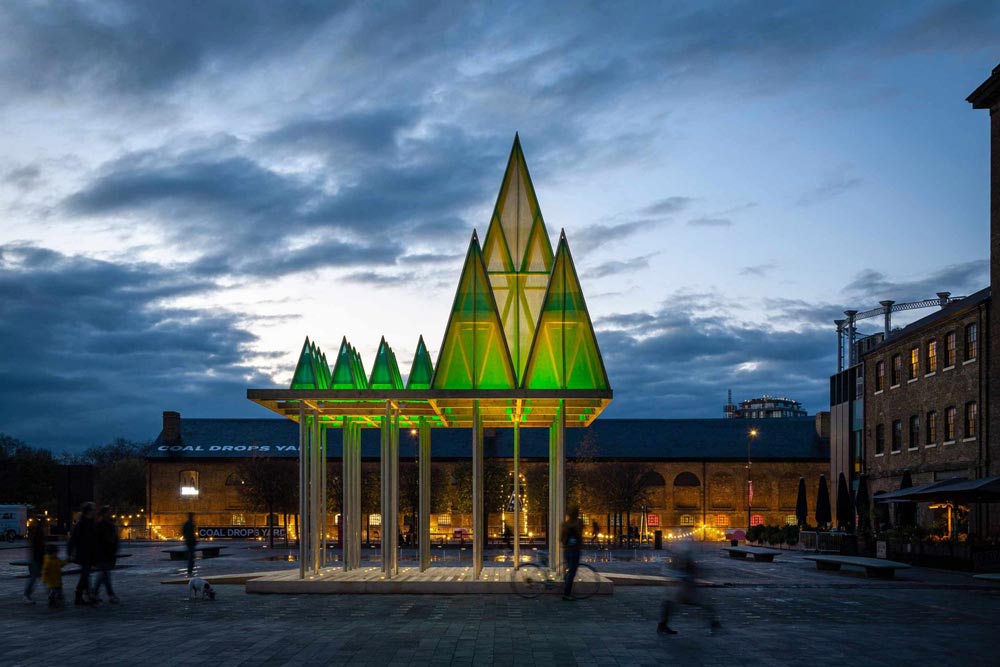 The evergreen fir tree traditionally been used to celebrate winter festivals for thousands of years. As the triangle in its basic shape represents the symbol of Christ and new life. The Electric Nemeton Christmas Tree visualized by Sam Jacob Studio electrifies the mood in King's Cross, London.
The tree soars 11m high in a sharp angle, above all drawing inspiration from the origins of the Christmas tree tradition. As it goes with the vision of the ancient forest and symbolism of the midwinter tree. Nemetons moreover denotes to the ancient Celtic groves, weaved using the natural landscape and it serves as sacred gathering places. This aspect reflects the design and creates a space for visitors to stride through the structure in amusement.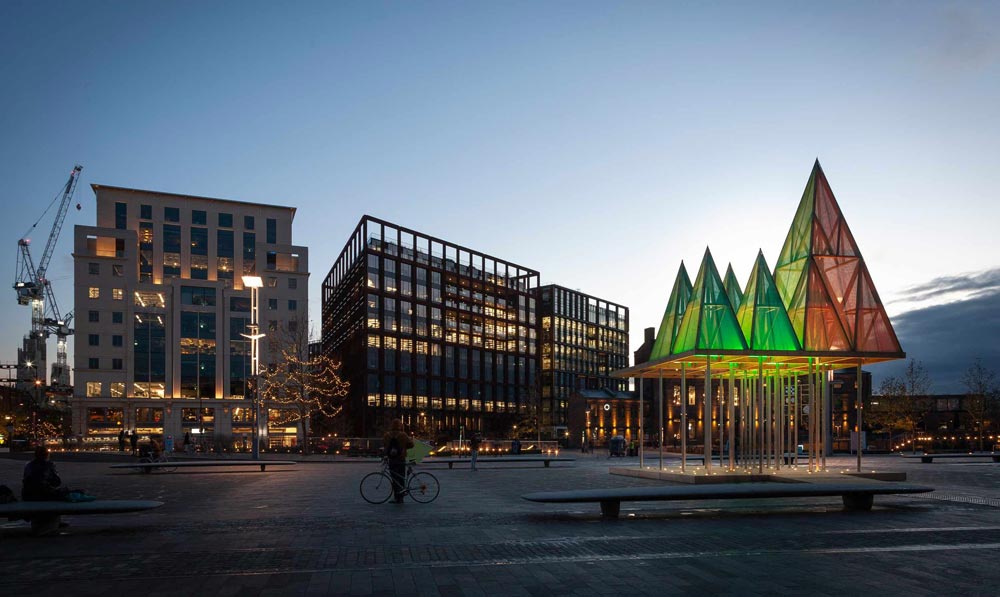 The design team challenged to deliver the programme in a short turnaround. Subsequently, the work progressed in close tandem alongside fabricator Jamps Studio and Sam Jacob's Studio to develop the design. Within just 8 weeks to both deliver and fabricate, the structure assembled and got ready for the illuminating show.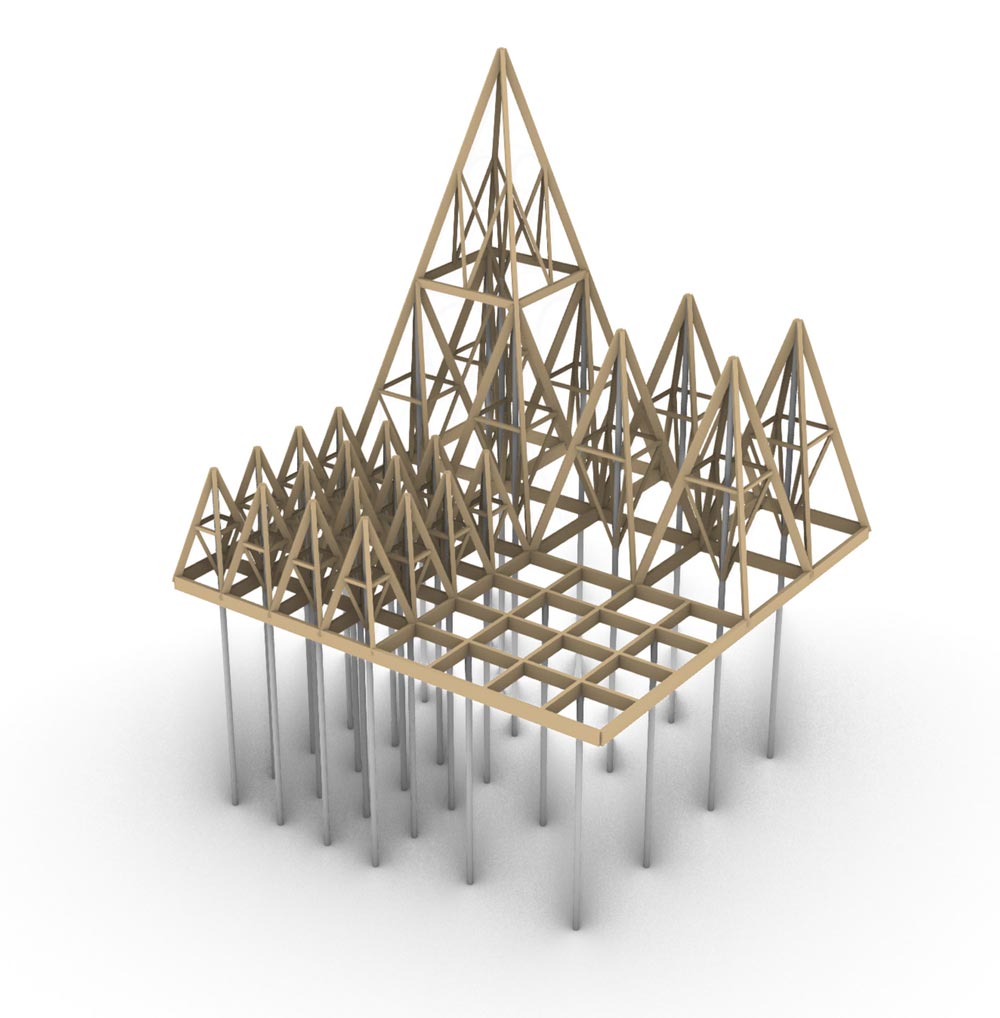 The intricate structure also comprises of timber grid of 'branch' pyramids supported from steel 'trunks' cantilevering from a steel grillage below. The chosen material drives maximum structural efficiencies. Besides the installation desires to recycle when the seasonal period ends. The design team devised a graceful solution allowing the aesthetics of the slender columns whilst channelling minimal wind movements into its zones. Considerable stacked weights prevent sliding of the structure, carefully hidden within the timber deck below.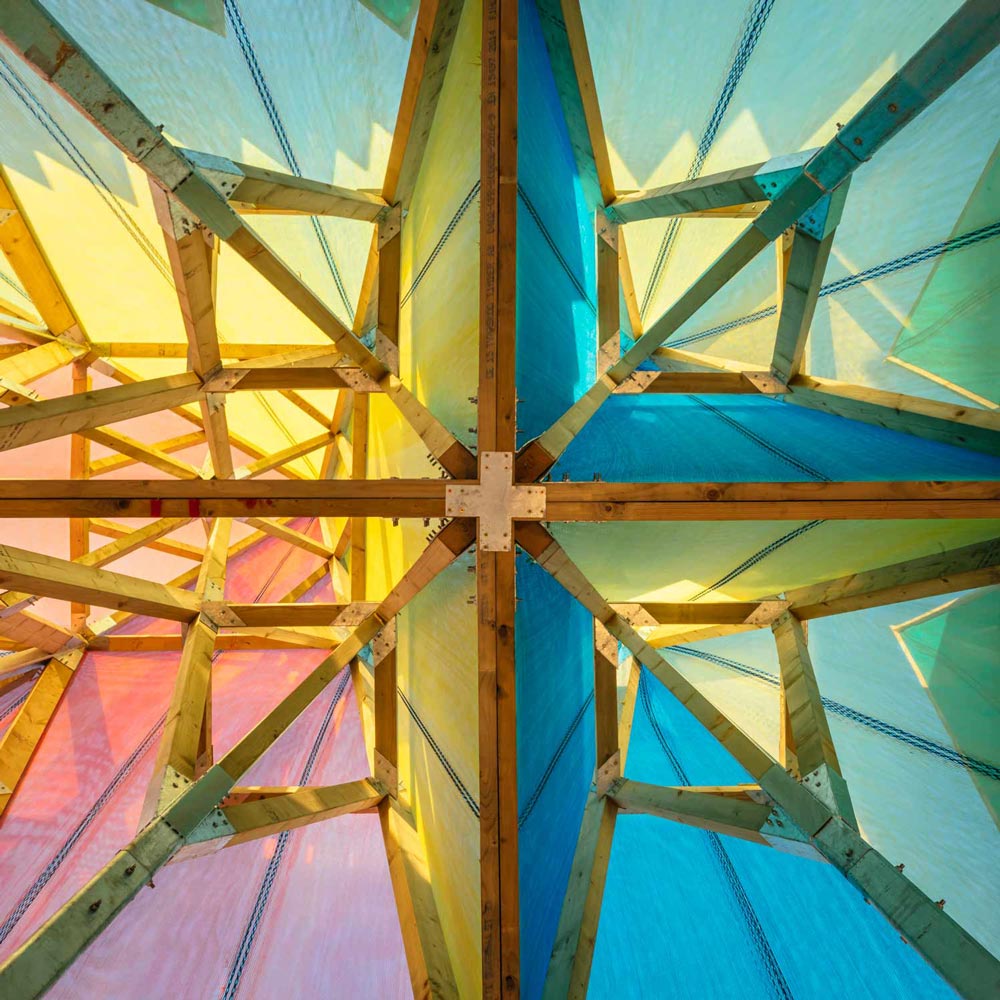 Location: London, UK
Year: 2020
Client: King's Cross
Architect: Sam Jacob Studio
Height: 11m
Engineer: AKT 11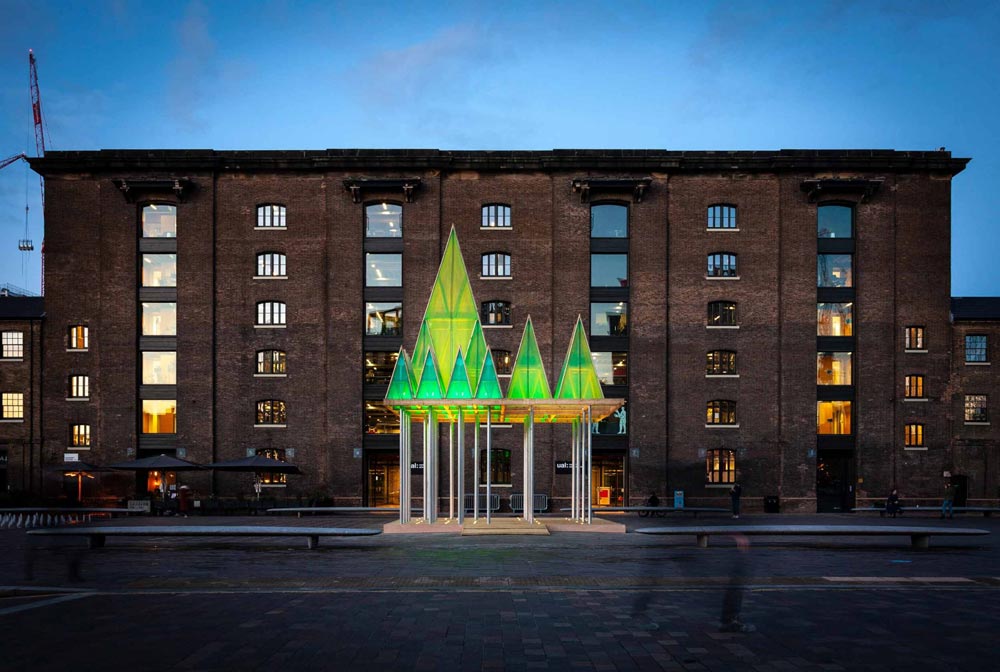 News Via: akt-uk.com