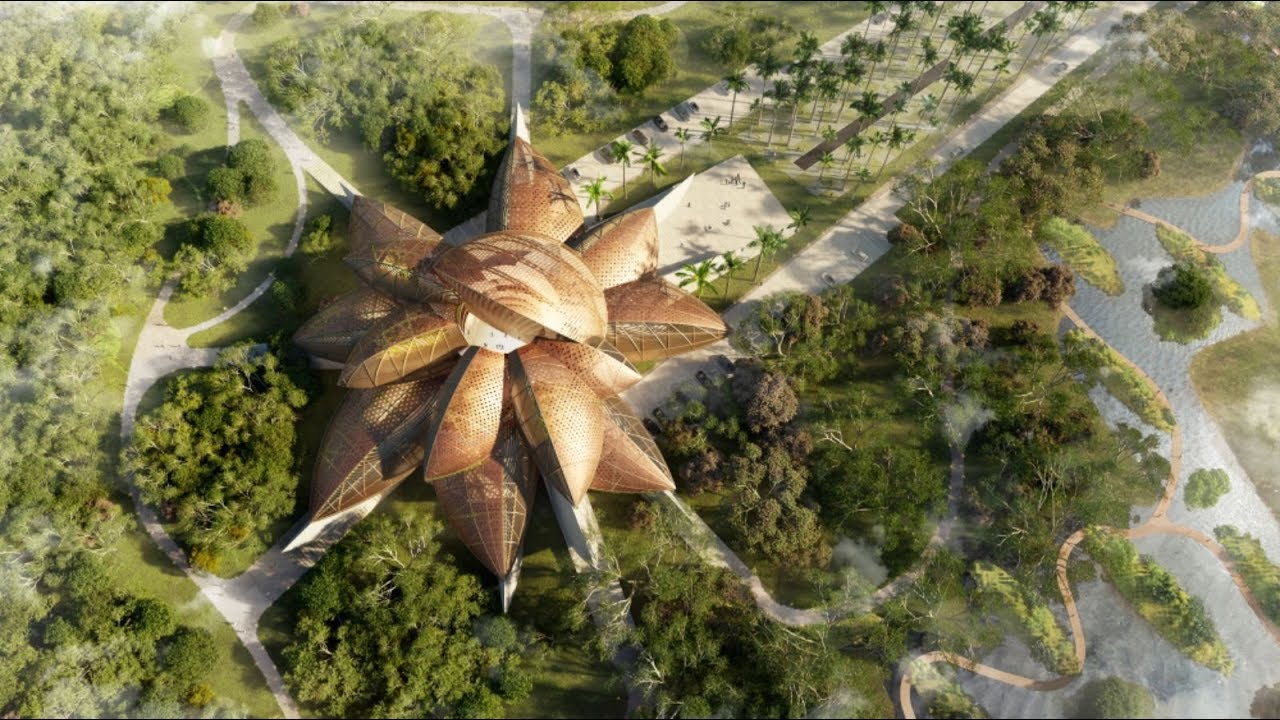 The new Camsur Capitol is intended to serve as a powerful symbol for the community, uniting people, embodying their goals, and projecting their shared identity to the rest of the world. It is based on the idea of creating a new future for Camsur by recycling indigenous cultures' and local industry's endangered materials. A spiraling assembly hall, inspired by Pili nut-shaped husks, creates a succession of roof terraces arranged around a covered open-air atrium. A spectacular helicoid ramp leads to a public roof terrace with panoramic views of Mt. Isarog, a local volcano with a long cultural past in the province.
The Camsur Capitol reflects a strong bond between the scenery and the inhabitants of the region. The Capitol is designed as a spiraling assembly of Pili-shaped husks that resembles a mountain on the horizon and a flower in the sky. Each Pili-shaped volume acts as a sunscreen, shielding the interior of the building from the harsh tropical sun while also providing covered terraces.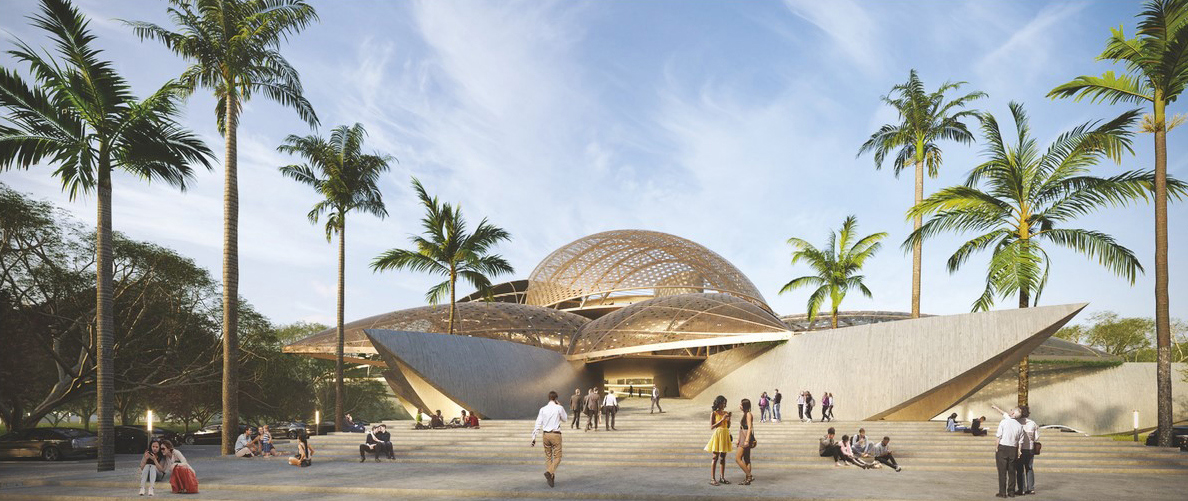 Despite the fact that the building is primarily utilized for government purposes, the public will be able to interact with it via a naturally ventilated pedestal shielded from the sun by curved Pili nut screens that frame stunning vistas out to the landscape. Fourteen conch-shaped staircases descend from the platform to the surrounding gardens, providing an amphitheater-like network of gathering areas.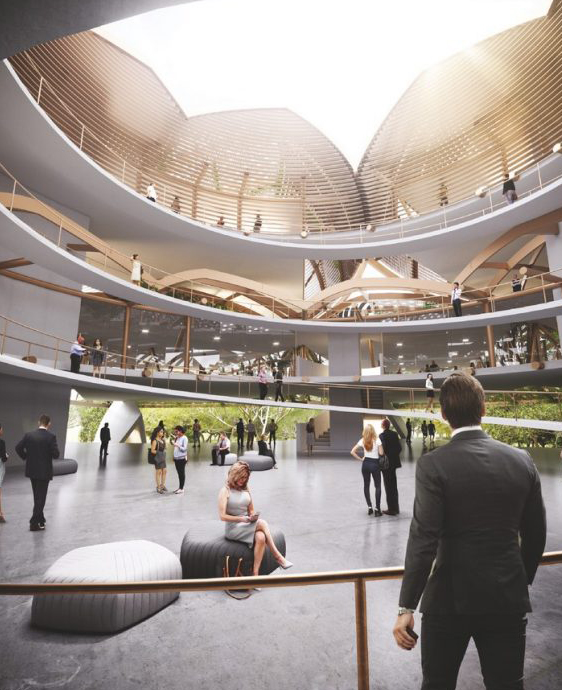 While the administrative area provides efficient, transparent, and comfortable workspaces for Camsur's provincial government, assisting in the delivery of services to local citizens. On the bottom level, there are offices, conference rooms, public-attention zones, a multifunctional hall, and other amenities. The lower floor houses offices, conference rooms, public-attention zones, a multifunctional hall, and an outdoor canteen, while the top floors house the governor's residence. It's made to be accessible to everyone.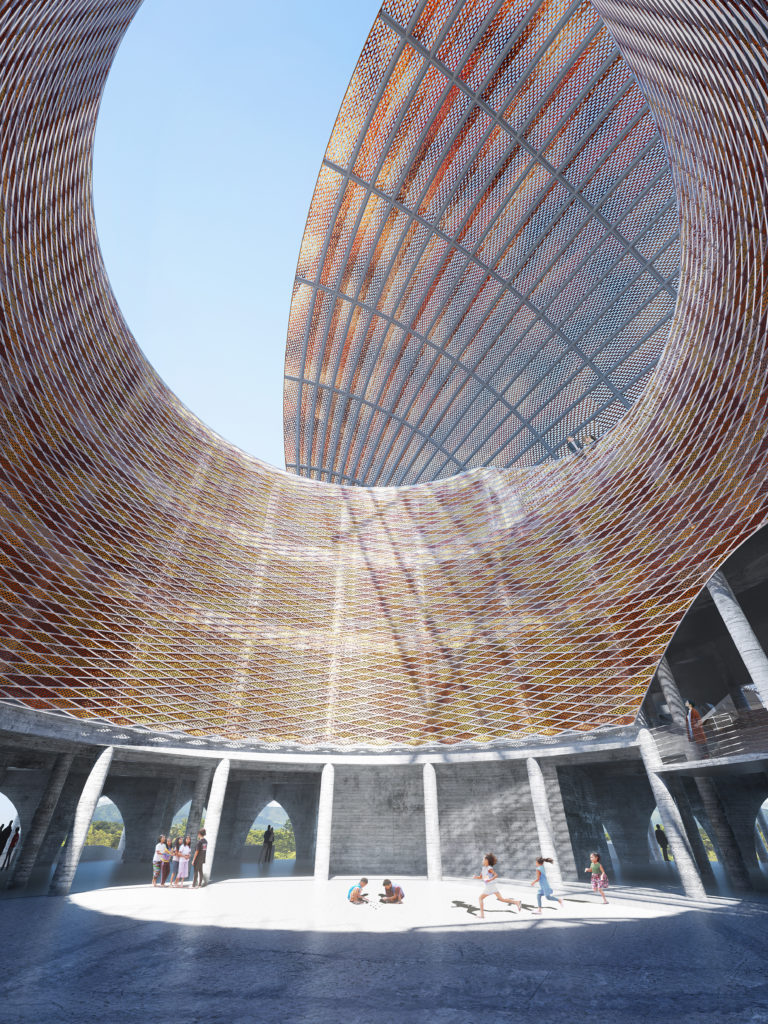 The Camsur Capitol is covered with a roof terrace that offers breathtaking views of Mount Isarog. The terrace is encircled by a colossal crown composed of gleaming metal mesh that diffuses glare and creates dappled shadows, allowing the space to be enjoyed all day.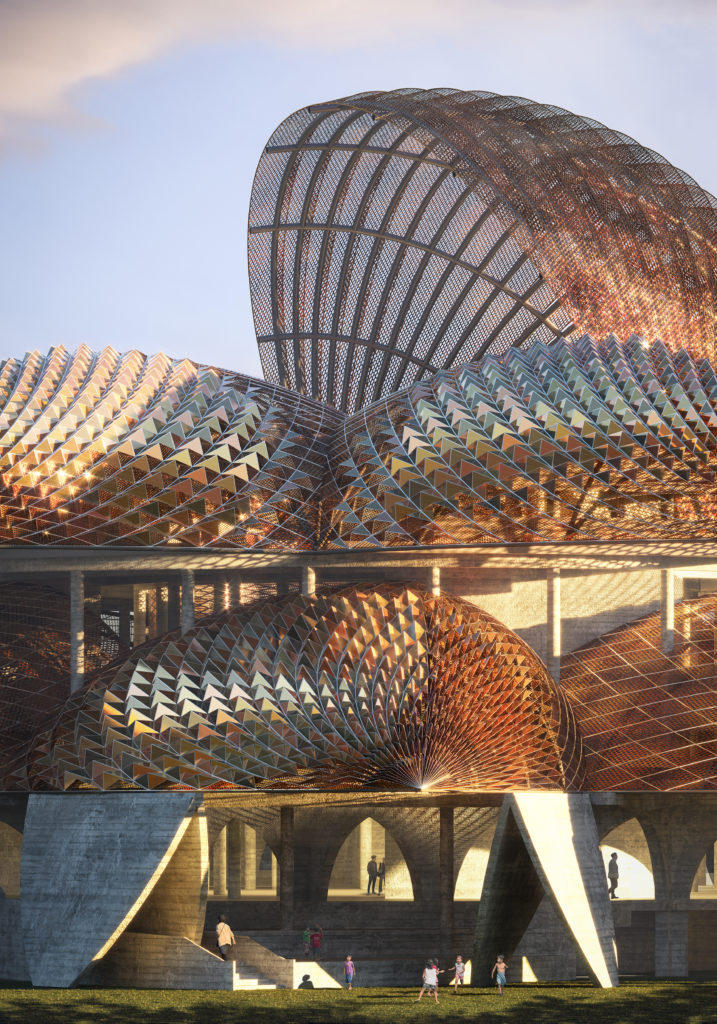 Another unusual characteristic of the structure is that it is built as an emergency command and control center, allowing the government to stay effective during natural disasters by supplying water, shelter, and health services to the population. We hope that the Camsur Capitol will serve as a model for other provincial structures, establishing the bar for iconic architecture and resilient planning.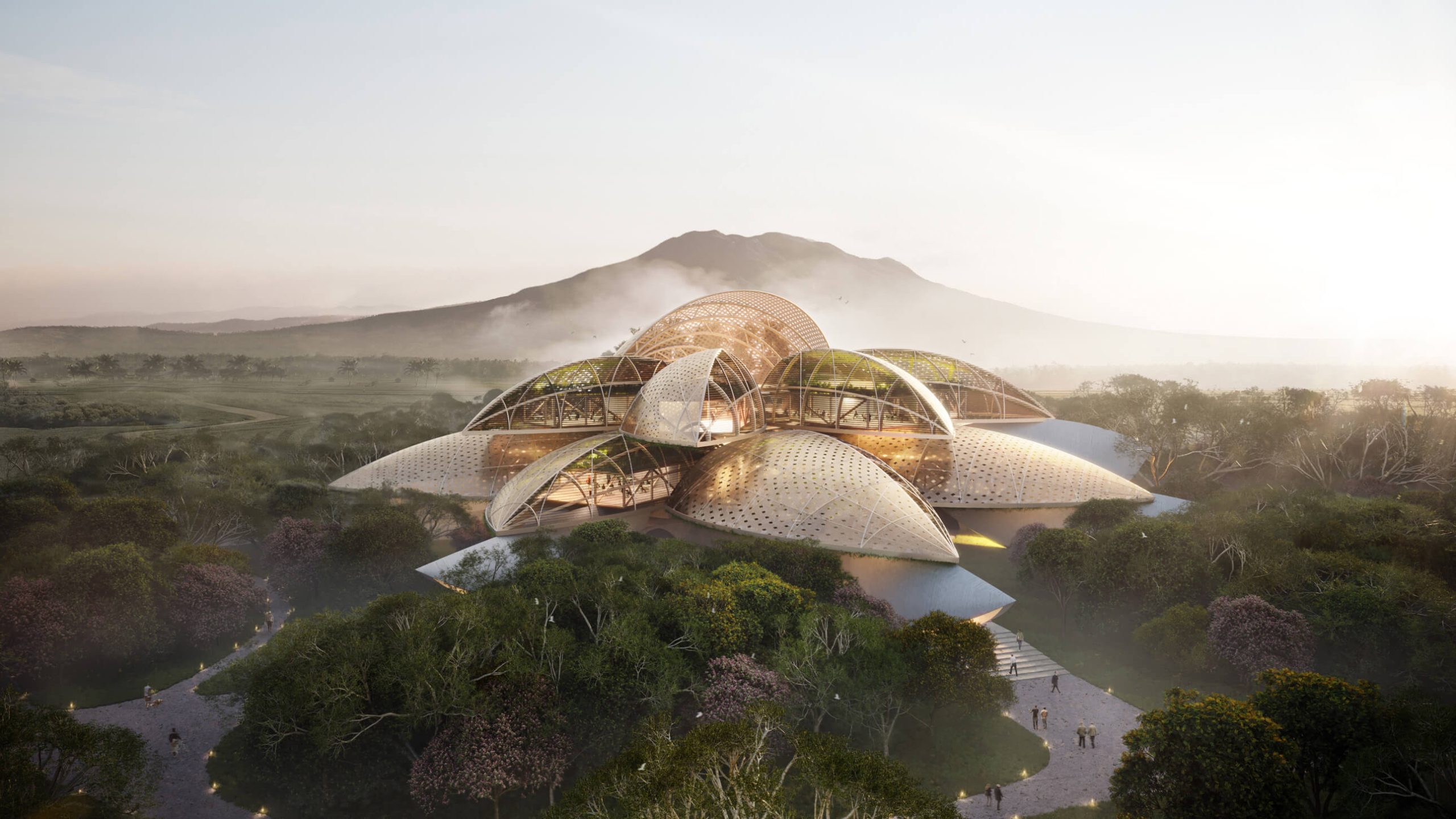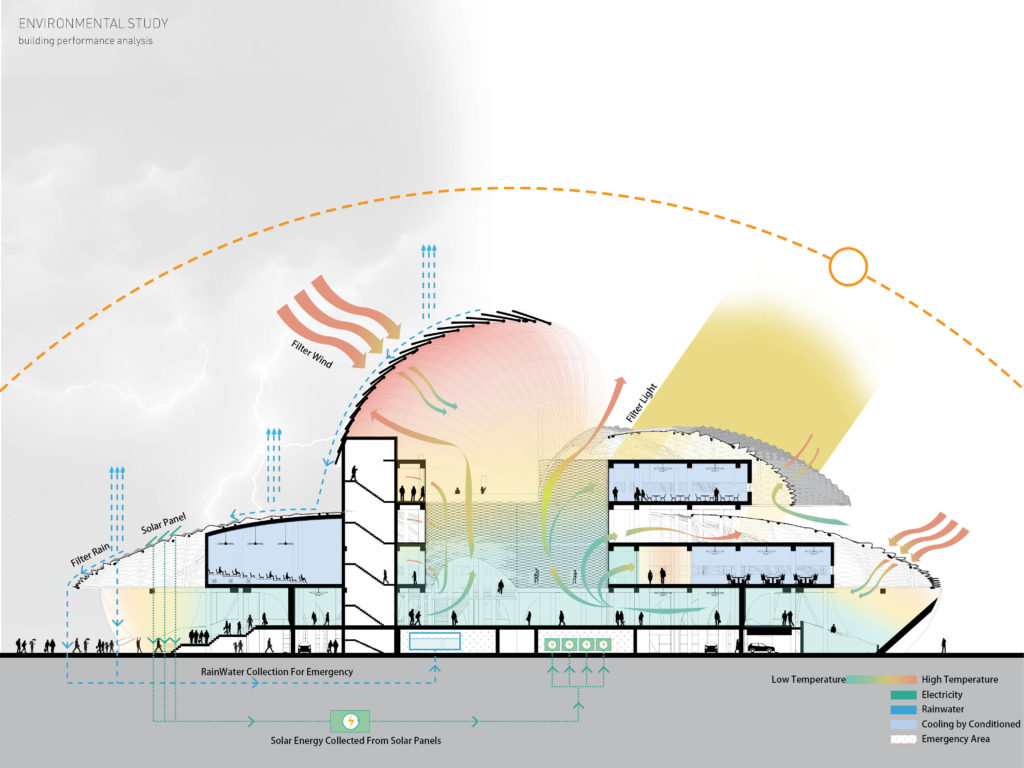 Project info:
Architect: CAZA architects
Location: Camsur, Philippines
Category: Office and community center
Area: 140,469 sqft