The Abstract and Kinetic Sculpture; Stingray by Apical Reform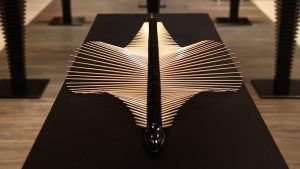 Stingray strengthens the link between art, mathematics, mechanics and electronics and is inspired by stingrays, one of the interesting creatures in nature. Stingray is available in eight limited edition pieces.
The abstract kinetic sculpture designed by Apical Form respects the greatness of nature and seeks to capture the beauty and movement of stingrays in slow motion. This extraordinary is inspired by strong stingrays for a collection of many countless movements. They seem to have slowed the movements of the stingray to separate each movement. In this sculpture and its wavy and expressive movement, there is a great homage to the powerful creature, the source of the inspiration and nature. The movement and gesture in sculpture are emphasized slowly and effectively. While the hypnotic and trans movements of the stingray under the influence of the audience, the reflective finish creates an incredible aesthetic.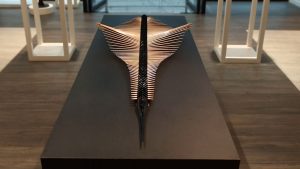 Apical Form is known for its creative and extraordinary works. When Apical form is examined, it is seen that nature is the basis of all works. Nature can be called their greatest inspiration.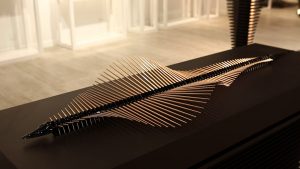 Photograph : Apical Reform