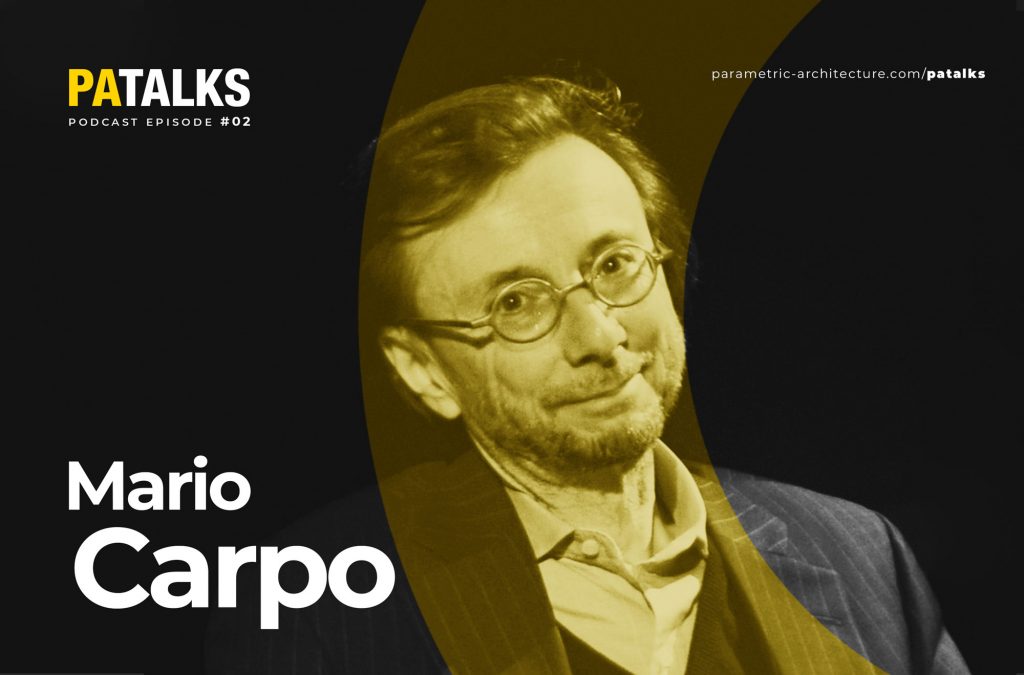 Tune in to Episode 02 of the PA Talks series with Mario Carpo, an architectural historian, and critic on his latest book The Second Digital Turn, released on October 13, 2017, interviewed by Hamid Hassanzadeh. In this book, Carpo has discussed Voxelation or Voxelization style in Design. The interview covers Carpo's insights on the fundamentals of this style and where it comes from.
Mario Carpo is an architectural historian, and critic who is currently the inaugural Reyner Banham Professor of Architectural History and Theory at the Bartlett School of Architecture, University College London, and the professor of Architectural Theory at the Institute of Architecture of the University of Applied Arts, Vienna. He is also the author of Architecture in the Age of Printing, The Alphabet and Algorithm, and The Second Digital Turn.
Carpo's approach to digital aspects of architecture explains that computational and digital tools are no longer tools for making but for thinking and the power of these tools favors a new type of science which pushes designers to be familiar with machine thinking, out of bounds of the organic logic of our minds.
Some of Mario Carpo's publications:
The Second Digital Turn Design Beyond Intelligence (2017)

The Digital Turn in Architecture 1992 – 2012 (2012)

The Alphabet and the Algorithm (2011)

Perspective, Projections, and Design (2008)

Architecture in the Age of Printing (2001)
Apart from this, Carpo has written for several publications and digital platforms over the years. Some of his latest articles are Log, The Journal of the Society of Architectural Historians, Arquitectura Viva, AD/Architectural Design, Perspecta, Harvard Design Magazine, Cornell Journal of Architecture, Abitare, Domus, Artforum, Arch+, etc.
In the PATalks interview series, PA's founder and creative director, Hamid Hassanzadeh, sits down with leading architects and designers to discuss their lives, careers, and visions for the future. Watch/Listen to the episode or subscribe on YouTube, Apple Podcasts, Spotify, and Google Podcasts to catch the whole series.
I hope you enjoy this discussion. Don't forget to subscribe to our YouTube Channel. Please give us your idea about the podcast. Make sure to follow the platform on Instagram, Youtube, and Twitter, and support us on Patreon. Also, you can listen to our podcasts on Spotify, Apple Podcasts, and Google Podcasts. Also, you can use #patalks on Twitter, Instagram, and Facebook to give us feedback about the podcasts. Thank you!