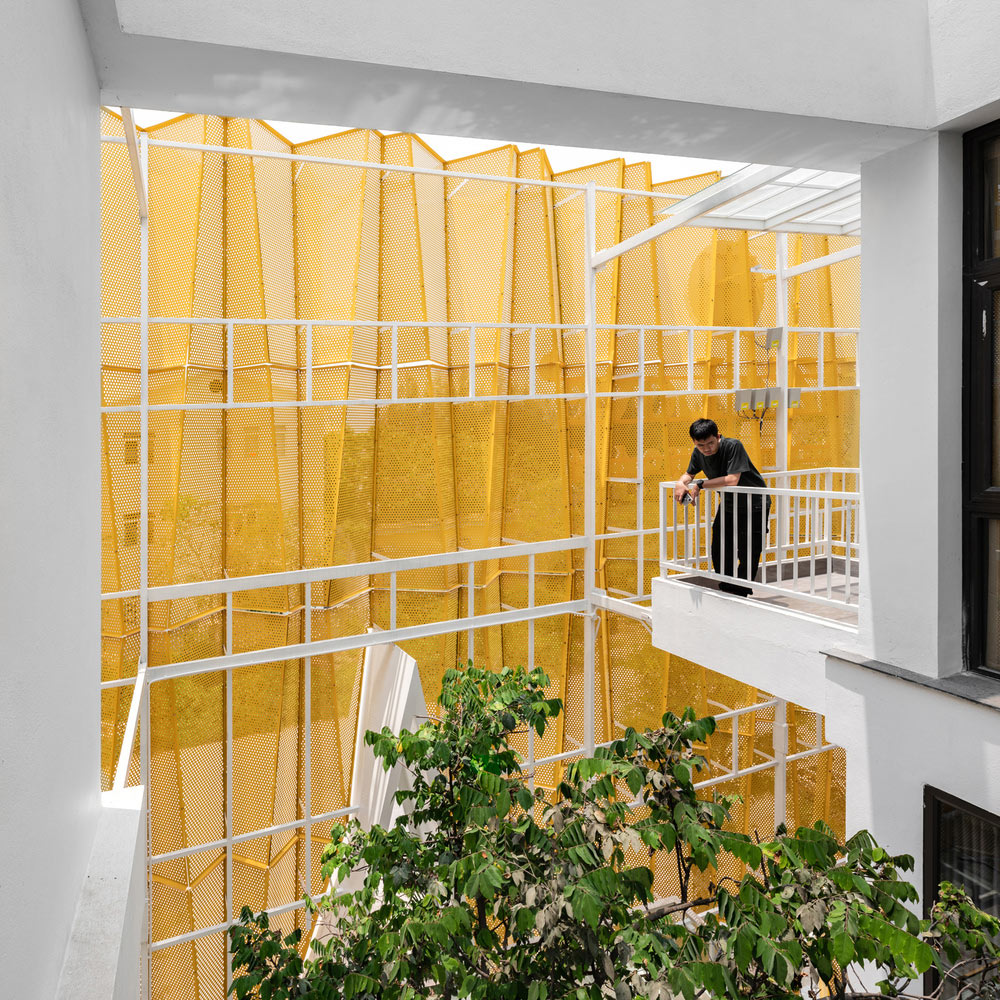 LZ's Love Spa is a mixed-use building in Thanh Hóa, Vietnam, with a gorgeous, eye-catching façade. Designed by T-Architects in 2021.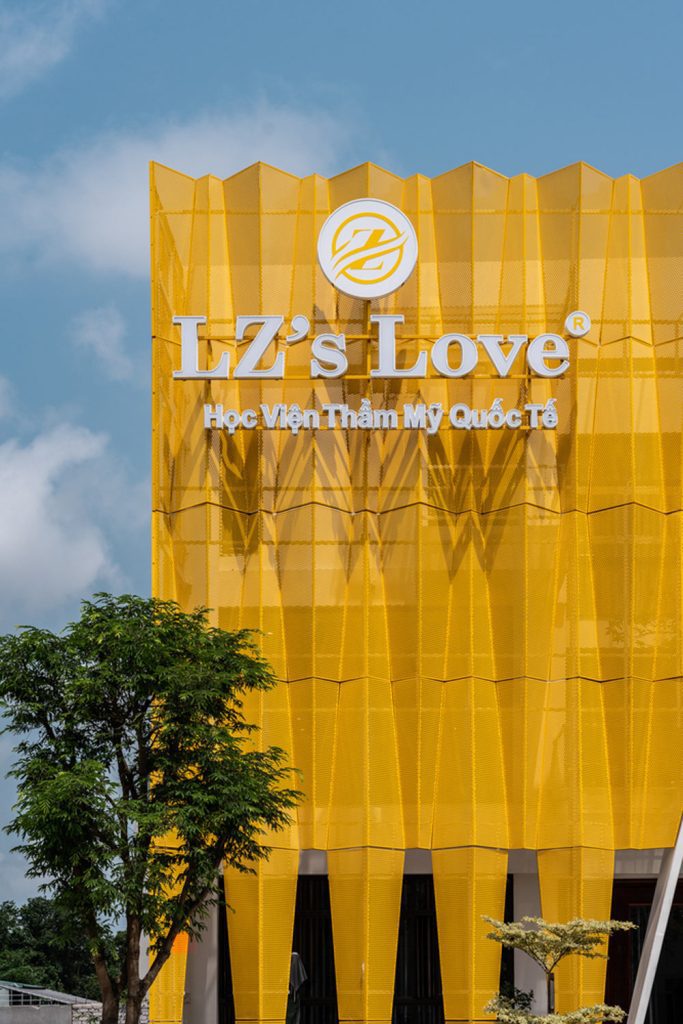 The building's location is adjacent to large-scale residential buildings under development, so air and noise pollution concerns will need to be addressed. In addition, the project has a 420-square-meter facade due to its proximity to a crossroads facing west and south, which necessitates the development of a solution to manage heat gain throughout the year.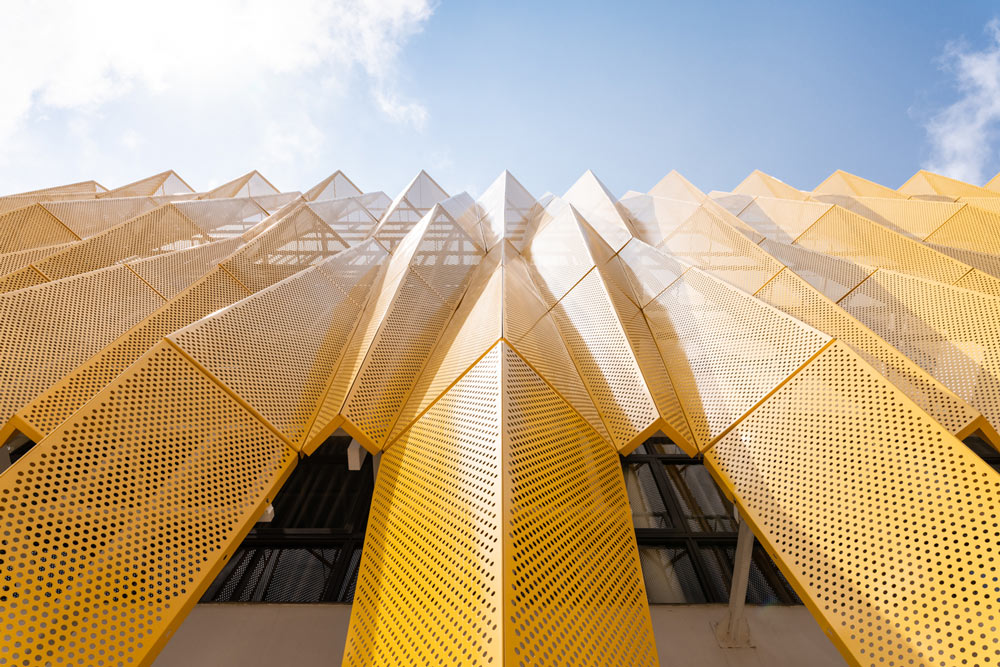 From the outset, the owner's ambition was to combine two distinct functions —a beauty salon and a family home— into a single structure. The salon required easy visible identification, street access, and open areas, while the residential unit required both private rooms and entrances.
Interior space
The beauty salon takes up the first two stories, while family activities are kept private on the top floor. In terms of internal circulation, it features three primary entrances for consumers, personnel, and residents. The circulation arrangement ought to be reasonable in both horizontal and vertical directions. Furthermore, the central atrium is intended to connect all working areas while providing excellent vistas.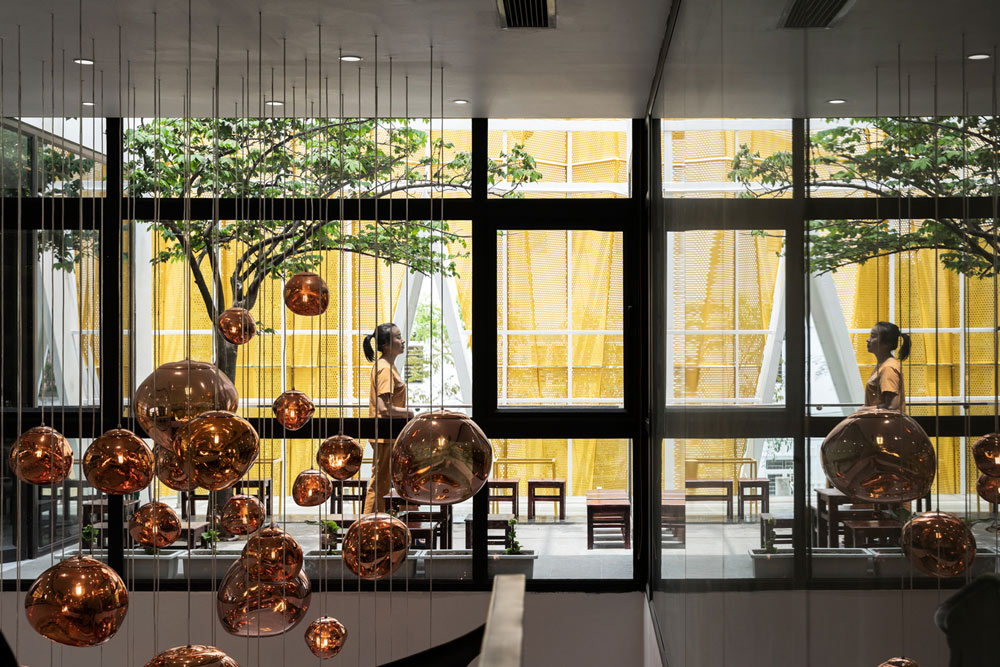 The interior double volume links to the exterior one at the front, allowing all areas to interlock. This spatial continuity plays a critical role in interacting across all working locations. As a result, corporate life is completely segregated from the family living on the third level.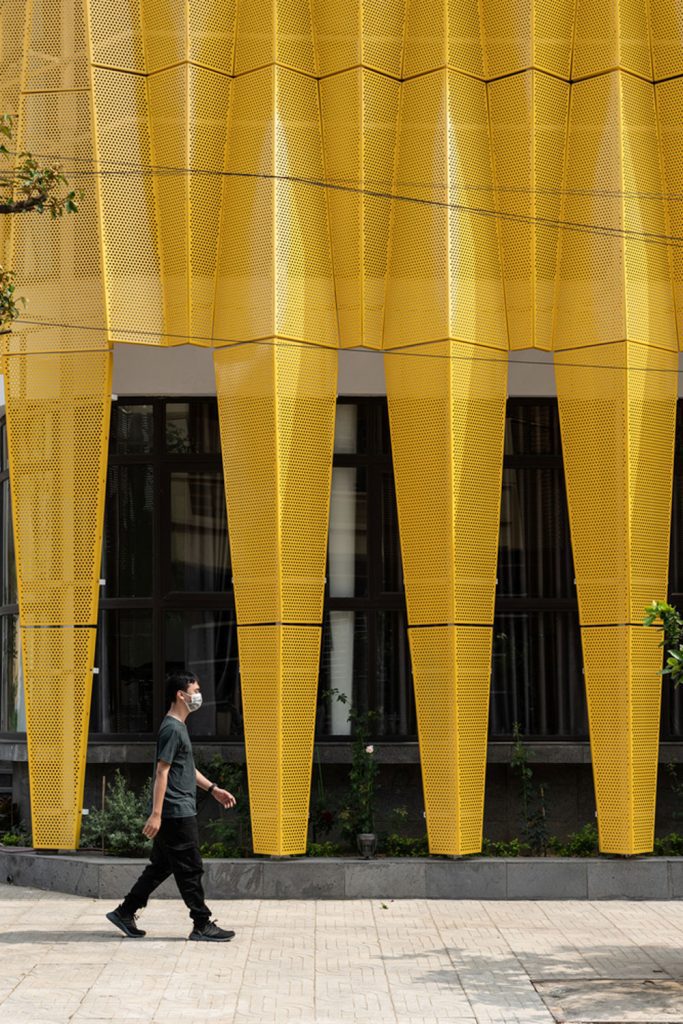 Exterior Space
T-Architects completely grasped the architectural idea that just gaining openness by adding a glass enclosure seems worthless because a 420-square-meter glass façade would absorb solar radiation. Furthermore, to meet the difficulty of two function requirements for shape and appearance, we designed a unique system that considerably extends the vast spectrum of architectural demands while also conveying a feeling of depth in space.
Project Info
Architects: T-architects
Area: 830 sqm
Year: 2021
Construction: Nội thất
Manufacturers: AutoDesk, Dulux, Adobe Systems Incorporated, Basalt Stone, Greenwood, Kova, Philips, Toto, Trimble Navigation, Xingfa
Photographs: Minh Luu