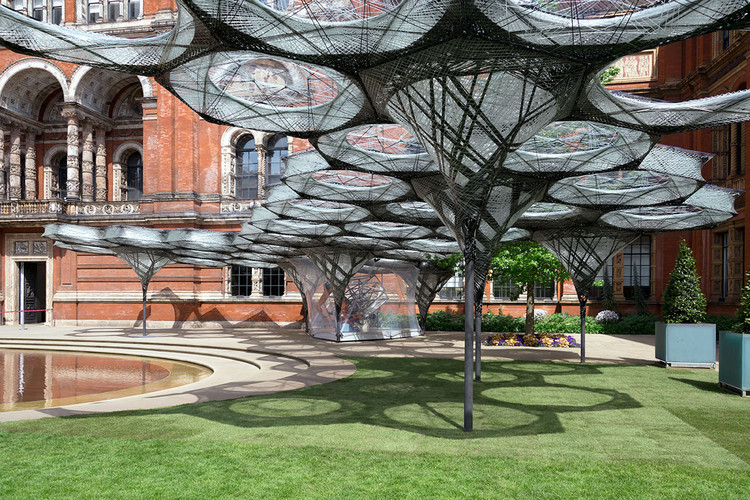 The growth of digitized language in architecture has been a key issue at the beginning of the 21st century. Attempts at defining the juncture of conventional and digital architecture have existed for years, during which the digital paradigm has altered. In this way, the parametric design offers significant opportunities for architects to optimize the design process more effectively; nonetheless, its uniqueness poses certain obstacles for architects. Architecture is a very sophisticated intelligent system that continuously improves through dynamic development. When architects develop their designs by constant rethinking, this recurrent cycle of distinction and selection emerges organically. This process boosted by computer algorithms using parametric design, considering many more criteria and developing sustainable architecture. It also offers more innovative approaches for design challenges that are too complicated to be rectified by human perception.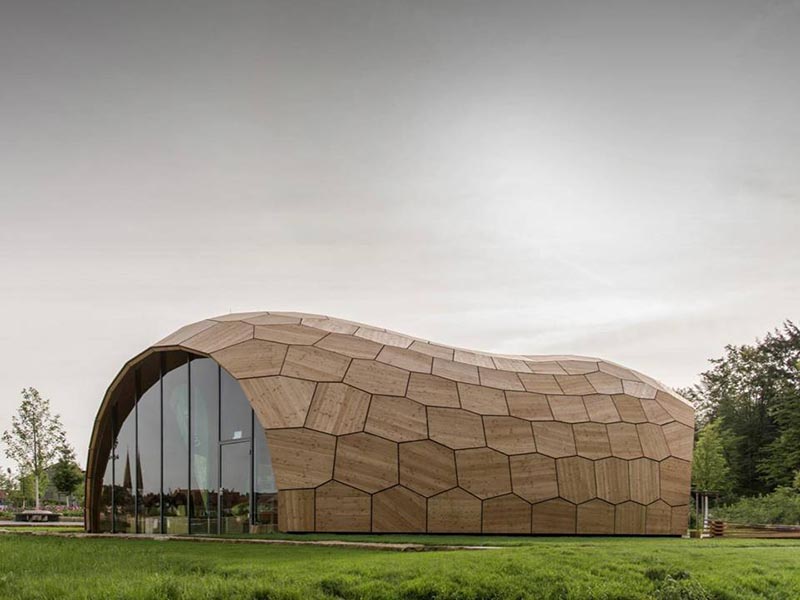 Using parametric design can help minimize the amount of time spent on the planning process. Sustainable architecture variables such as sun rays and thermal comfort may be used as architectural and engineering constraints in the design. By integrating and coordinating conceptual design concurrently, the parametric design uses software to efficiently change and enhance the product.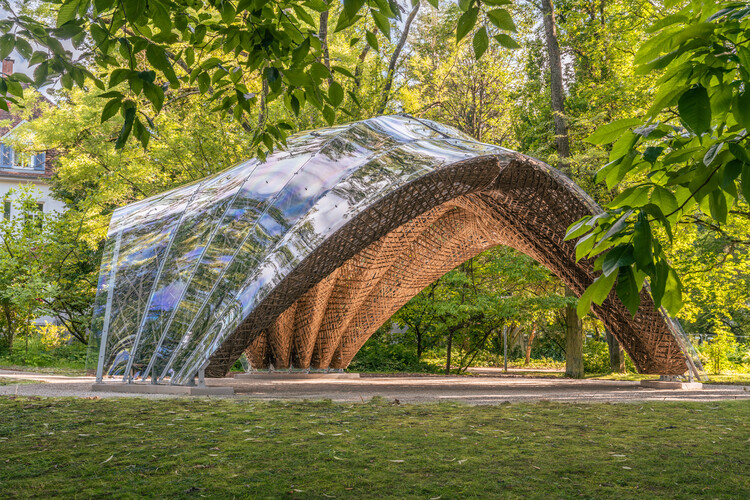 8 examples of sustainable architecture with parametric design
Having a piece of knowledge and skills in the field of sustainable and parametric design may be a benefit in today's era when key architectural studios and architects like Ai Space Factory, Bjarke Ingels Group (BIG), Foster & Partners, and many others are designing buildings using computational approaches while being ecologically sensitive.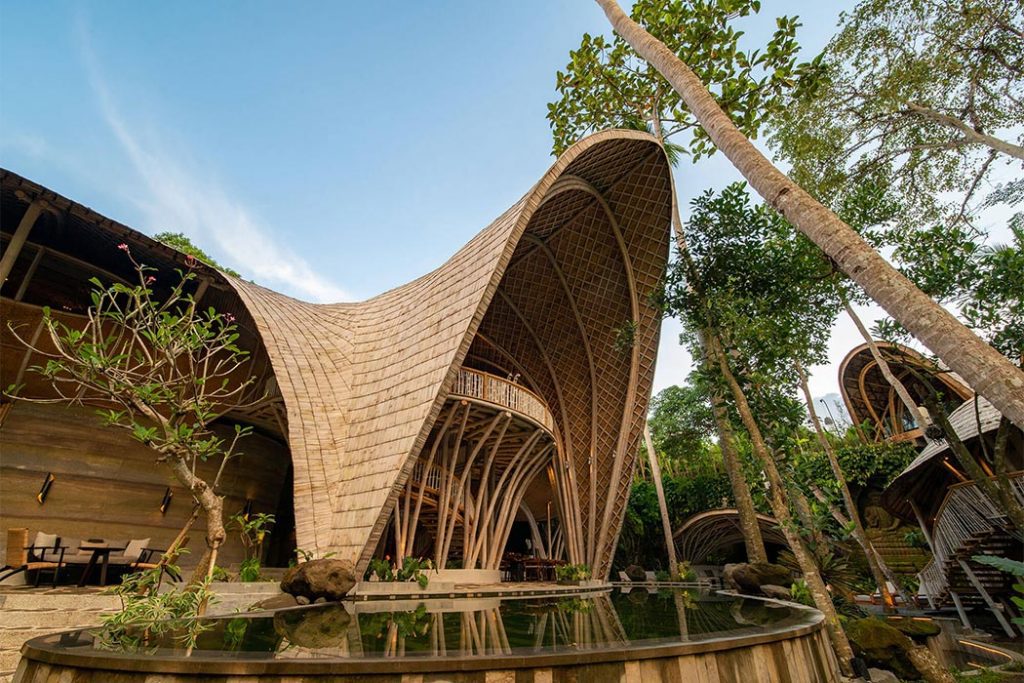 Here are 8 examples of innovative and flexible projects that provide deep insight into bottom-up architecture curating modular systems through a matrix of parametric variants, all intending to achieve sustainability.
1. Atyrau Bridge by New Moon Architects, Kazakhstan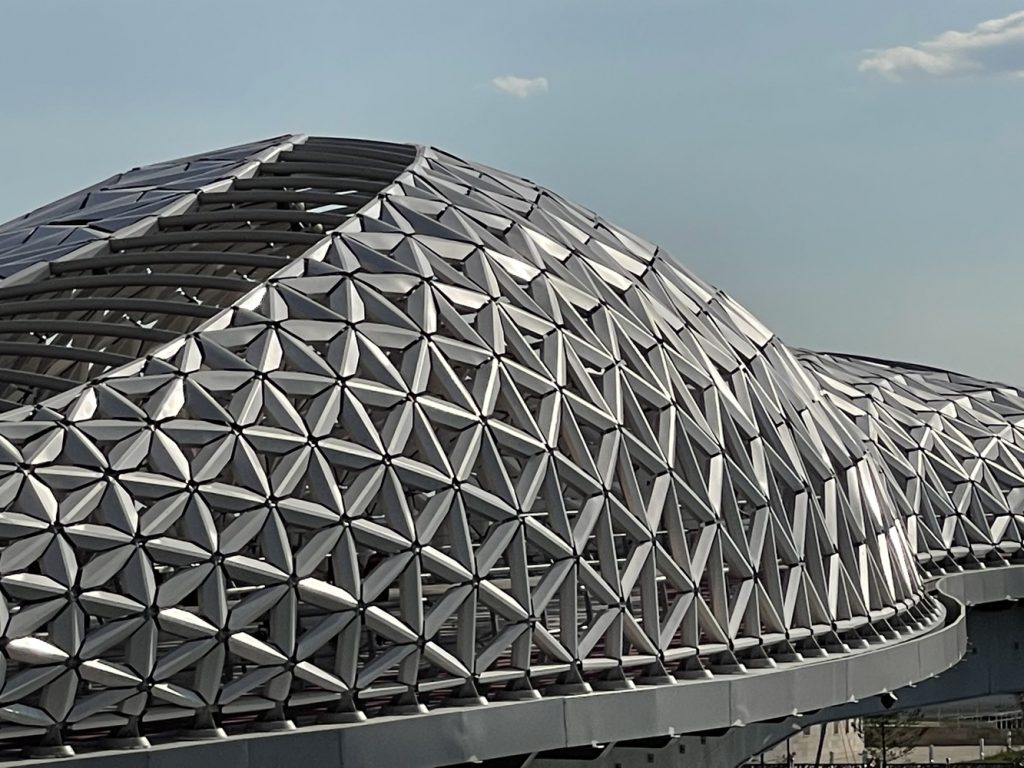 Atyrau Bridge, 314 meters long and 10.5 meters broad, is one of Nur-most Sultan's most recent famous structures. It has become the finest attractive sight in the historical section of the city. 2.5 thousand separate facade components of its casing, designed in a parametric fashion, form a shelter for the public area and convey a feeling of the place.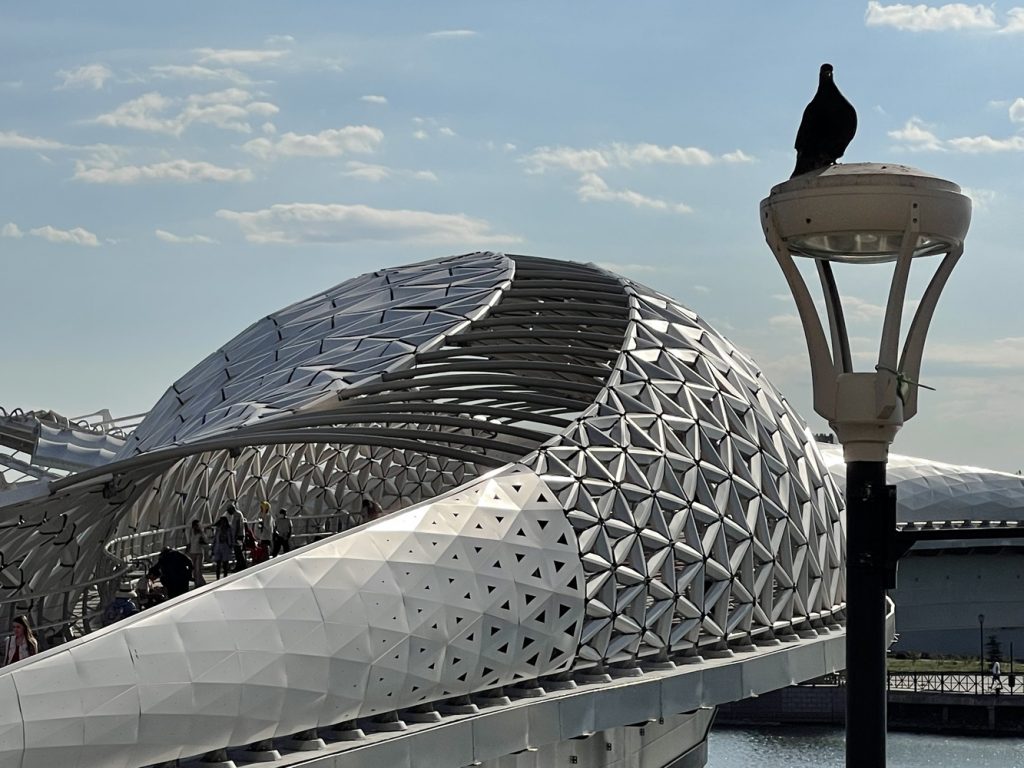 The sturgeon bronze sculpture erected in the center of the bridge as a guardian of the location is one of the major attractions, where people follow a ritual of massaging the statue's nose to bring good luck.
2. JetBrains Office by UNStudio, Russia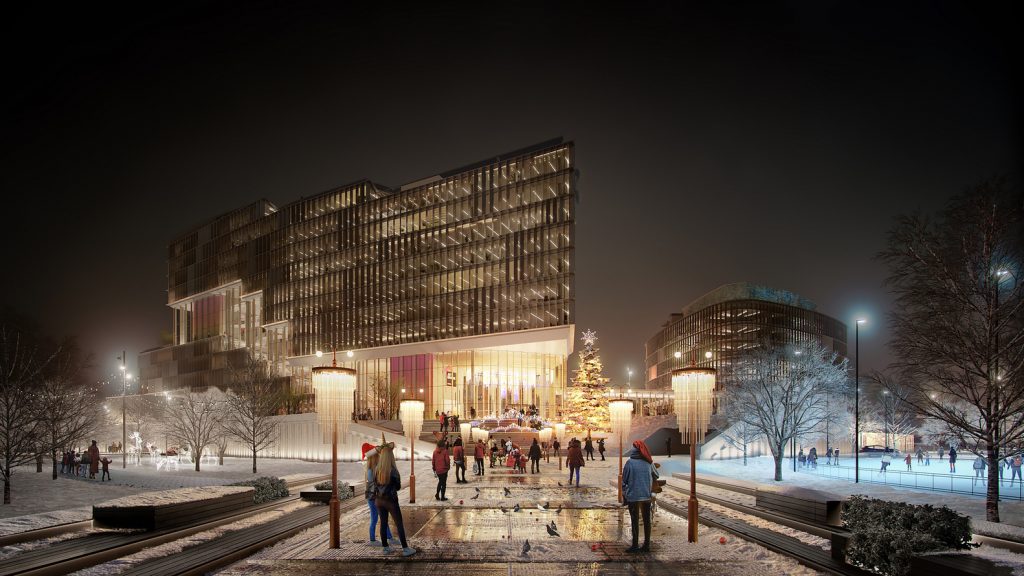 UNStudio built the new workplace of worldwide software development business JetBrains, concentrating on the development's three attributes: Connect, Comfort, and Flexible, and fostering engagement and sustainability through its design. Based on these fundamental elements, the design concept prioritizes the comfort and well-being of all employees and visitors, emphasizing JetBrains' unique working environment.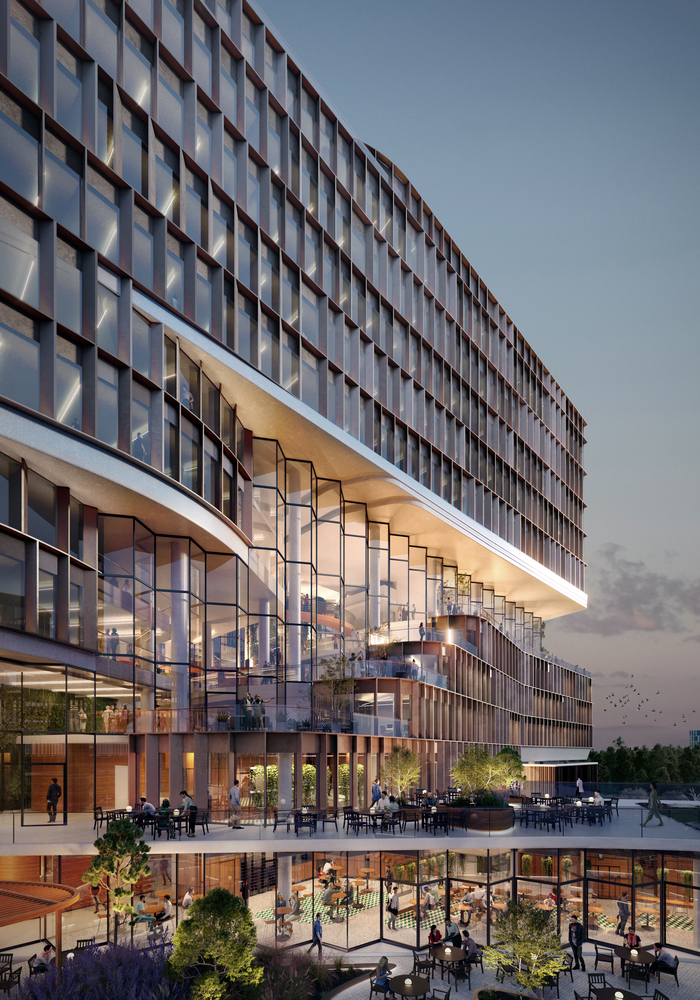 The project's centerpiece is a massive, vertically tiered indoor atrium that is the major focal point. A translucent zigzag exterior chosen for the architectural style, allowing enough sunlight into the open space while preventing solar gains. Along with the open area, which is surrounded by different biophilia, there are central conference rooms, breakout areas, auditoriums, and a core restaurant.
3. Infinity Loop by Bjarke Ingels Group, China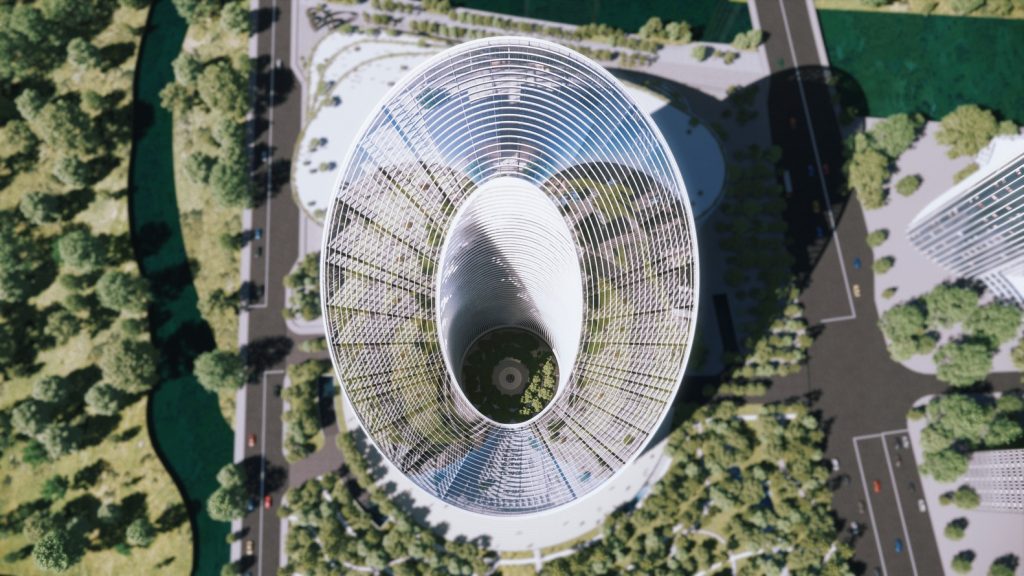 The new OPPO R&D Headquarters, right in the heart of Yuhang District, was designed by Bjarke Ingels Group to blend elegance and modern technologies in a building that would be an environmentally, economically, and socially sustainable center for technology.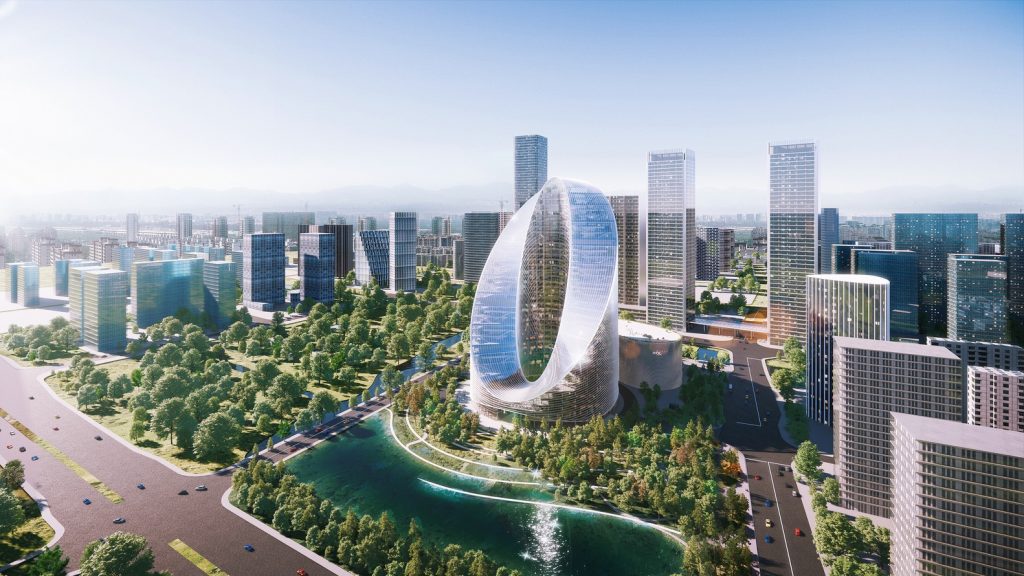 With a strategic design that balances the city's rich fabric, natural terrain, and technical creativity, the architectural firm expressed the company's infinite development in the quest for perfection. The southern side of the structure was extended southward to optimize sun exposure and give magnificent views of the city.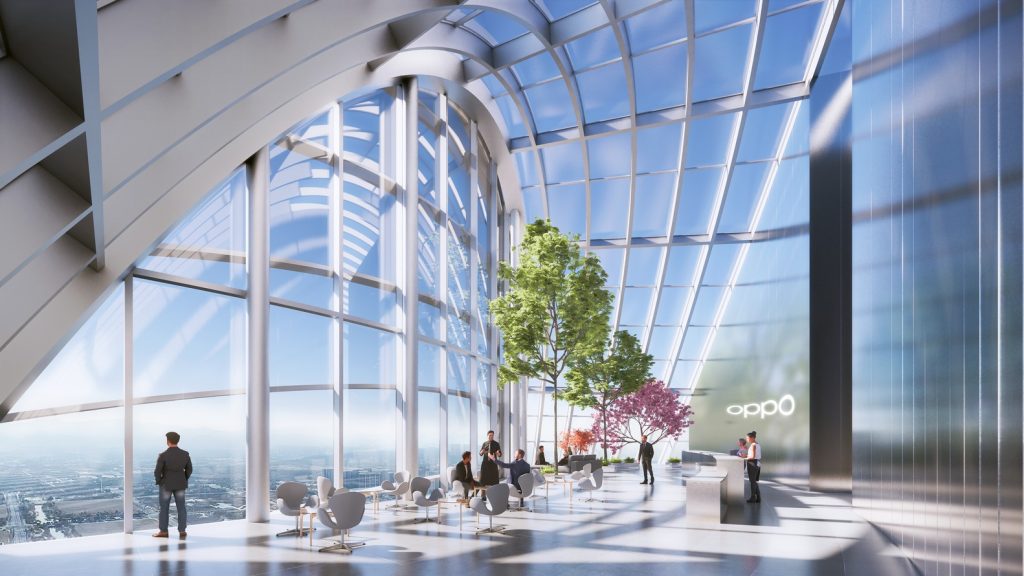 Because of its unusual form, it became self-shaded, lowering energy usage and increasing natural light, which improved staff well-being and productivity.
4. Smakkelaarsveld by Lingotto, the Netherlands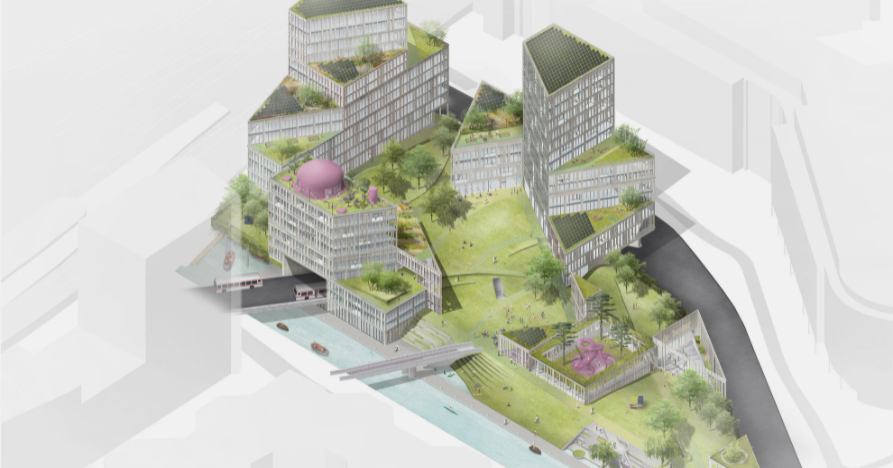 Smakkelaarsveld, near Utrecht's central train station, will soon be transformed into a lush green space and housing complex, transforming this abandoned stretch of land into an attraction.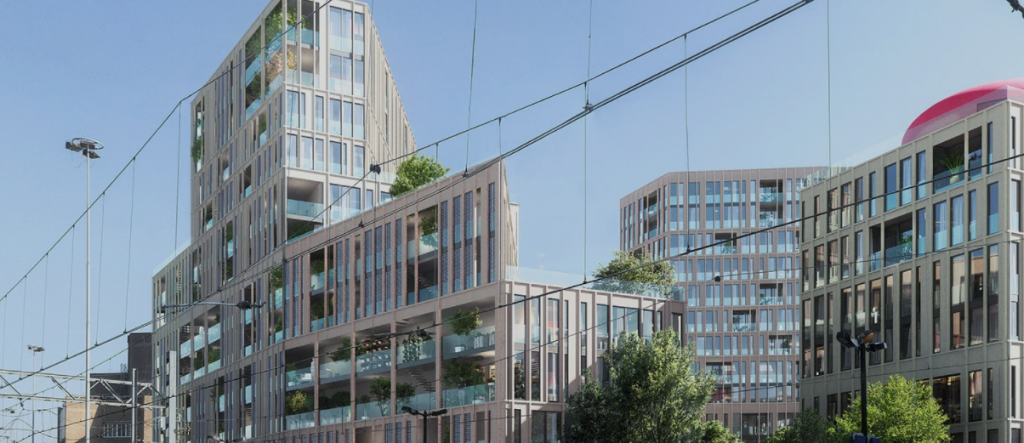 The consortium's final bid was focused on parametric design, which utilizes algorithms to optimize the concept design against multiple KPIs, such as sustainability and environmental goals. It illustrates how software tools can help deliver exceptional, sustainable solutions to challenging issues.
5. Sustainable Cultural Quarter by MVRDV, the Netherlands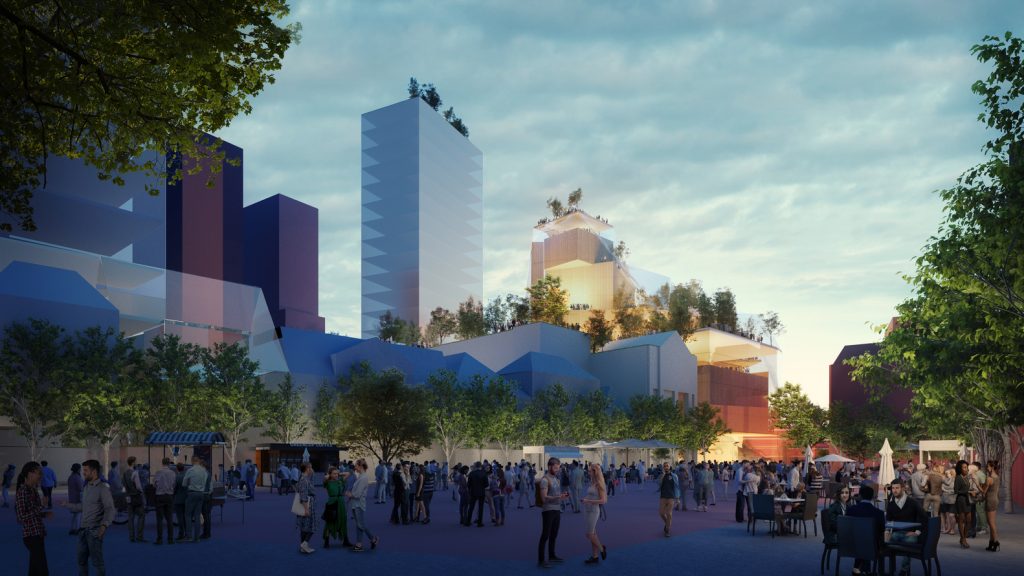 MVRDV's Heuvelkwartier design suggests turning the Heuvel retail arena into a green cultural sector, speculating on the future of shopping complexes and addressing their declining visitor numbers. The proposal combines shopping, culture, and recreation by enlarging existing structures and converting the rooftops into a park.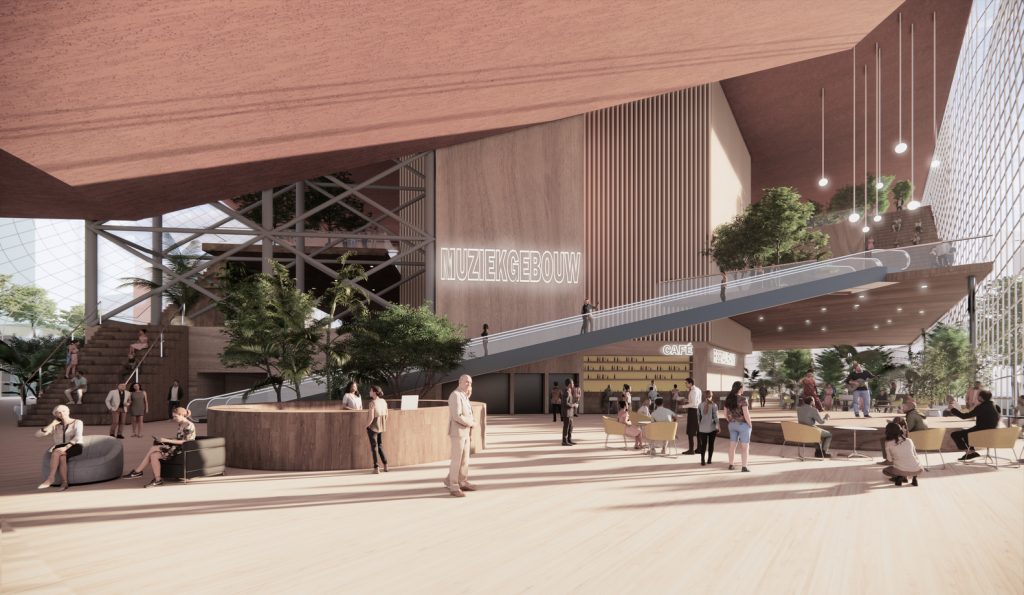 The concept also includes a stacked cultural structure wrapped in a "glass mountain," which will serve as a new icon for Heuvel.
6. Heart of Yongan by TJAD, China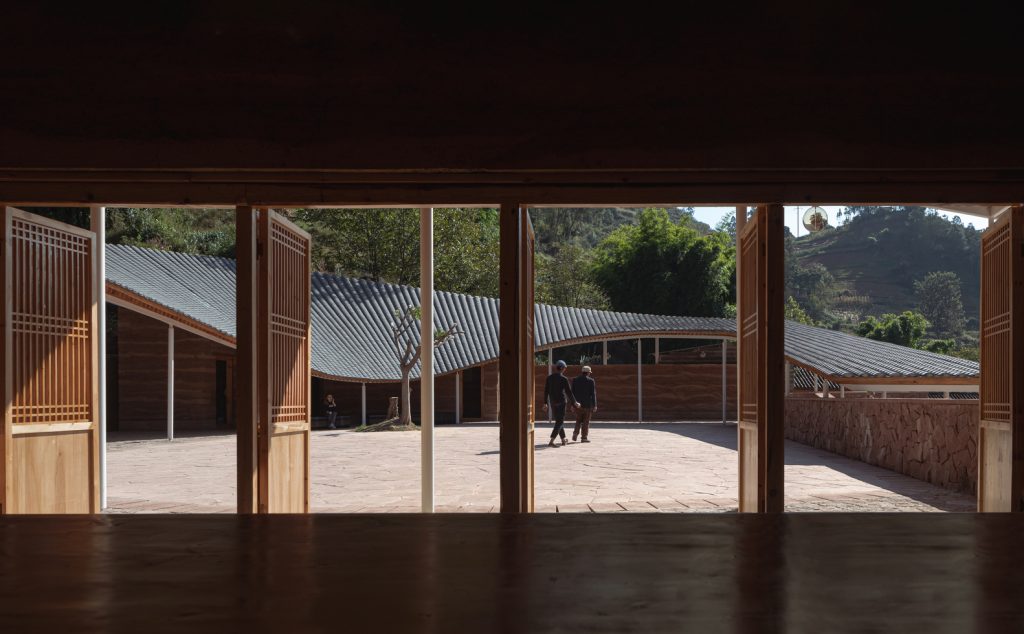 Yong'an Village is notable for its serpentine mountain environment, low connectivity, and status as one of China's poorest localities. The locals value the importance of seamless connection and open layout of indoor and outdoor public spaces due to their geographical position in the valley.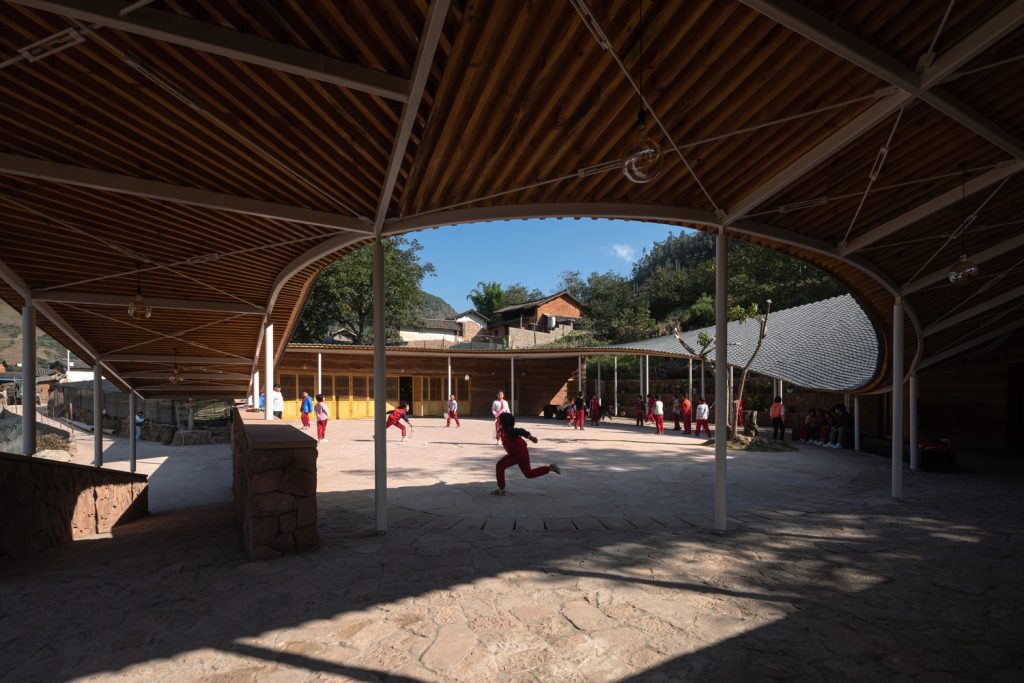 The project's main approach was adopting modern construction tectonics to the traditional building. Algorithmic modeling used to create the roof's hyperboloid shape. The key material for this design was a rammed earth wall, which was picked in response to the local culture.
The parametric single-sloped curving roof chosen because it could successfully drain water and, more significantly; it could be readily taught to people using simple math concepts. Regional blue tiles were chosen as the primary roofing material because they were long-lasting and low-maintenance.
The community center is an example of parametric design conceptualized based on sustainability principles, offering locals a sense of belonging and a familiar structure.
7. Experimental Shelter by Spacelab, Italy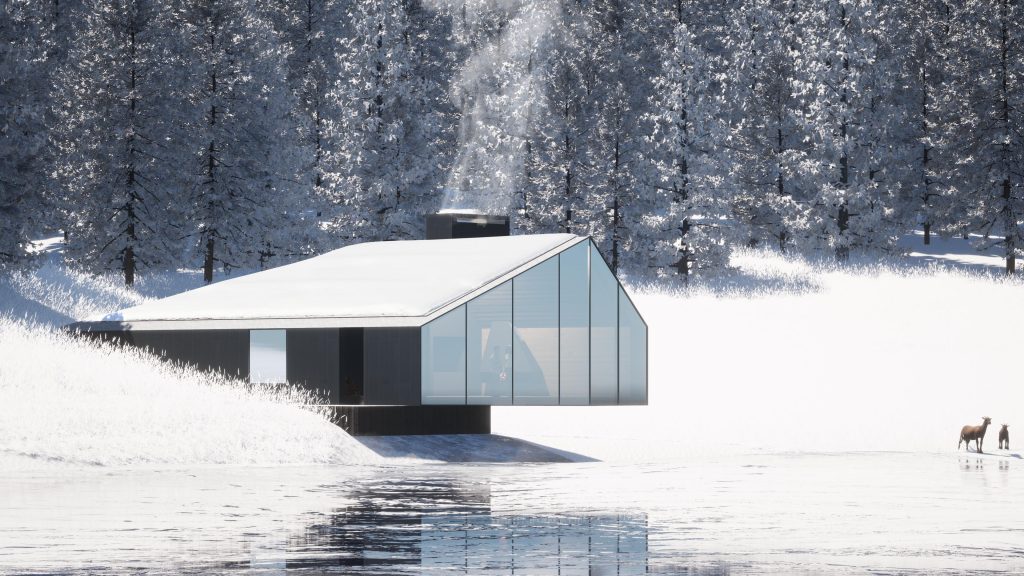 Spacelab created an energy-self-sufficient structure for temporary usage. This parametric design can be constructed in any location without a foundation, leaving no trace and causing zero damage at the end of its term.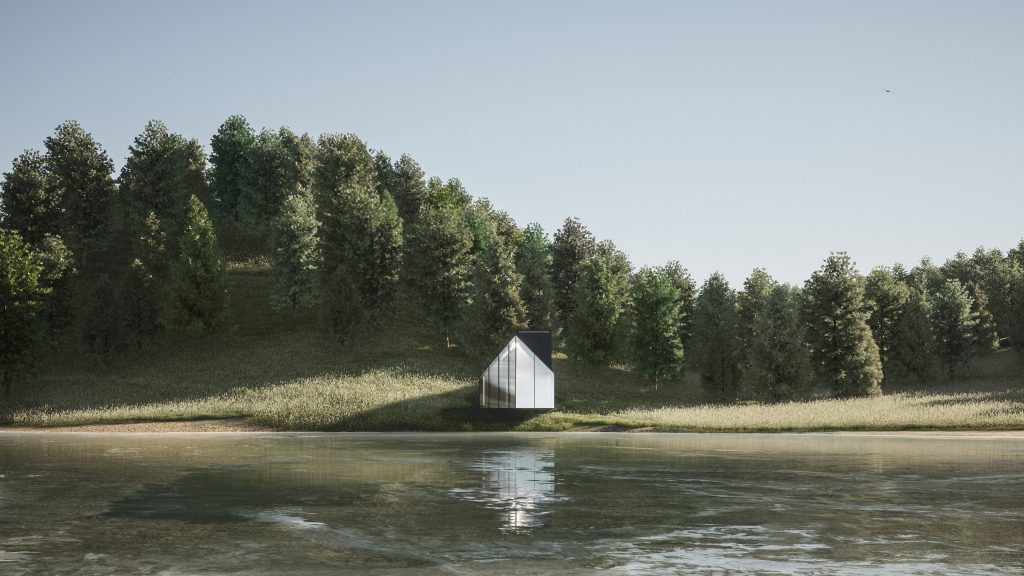 The structure dubbed Zero because it produces no waste during assembly or removal and emits zero emissions. It can be dismantled and reconstructed several times, addressing the circular economy, temporary, and reuse themes.
8. Dubai Expo 2020 – Sustainability Pavilion by Grimshaw Architects, the United Arab Emirates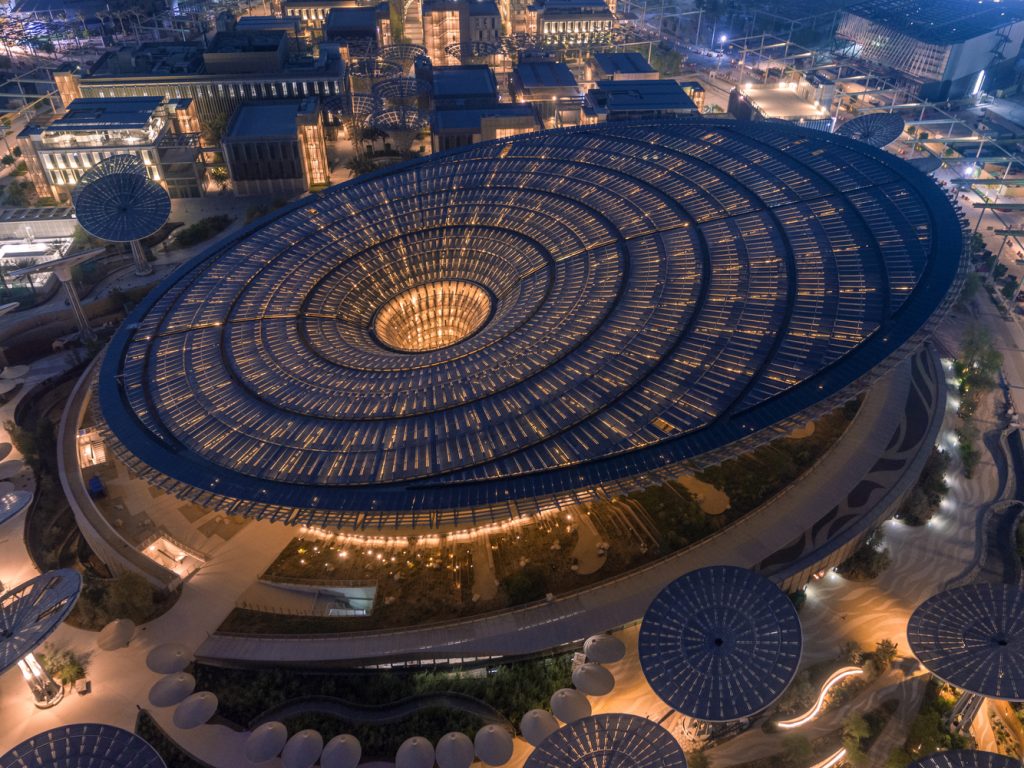 Grimshaw Architects built the Sustainability Pavilion. The pavilion embodies the spirit of addressing the effect of human activities on the environment and serves as a platform for collective action. With one of the three main themes is sustainability. The Terra pavilion will serve as a framework for emphasizing the issue's urgency, exchanging information, and developing ideas while also giving guests an interactive experience.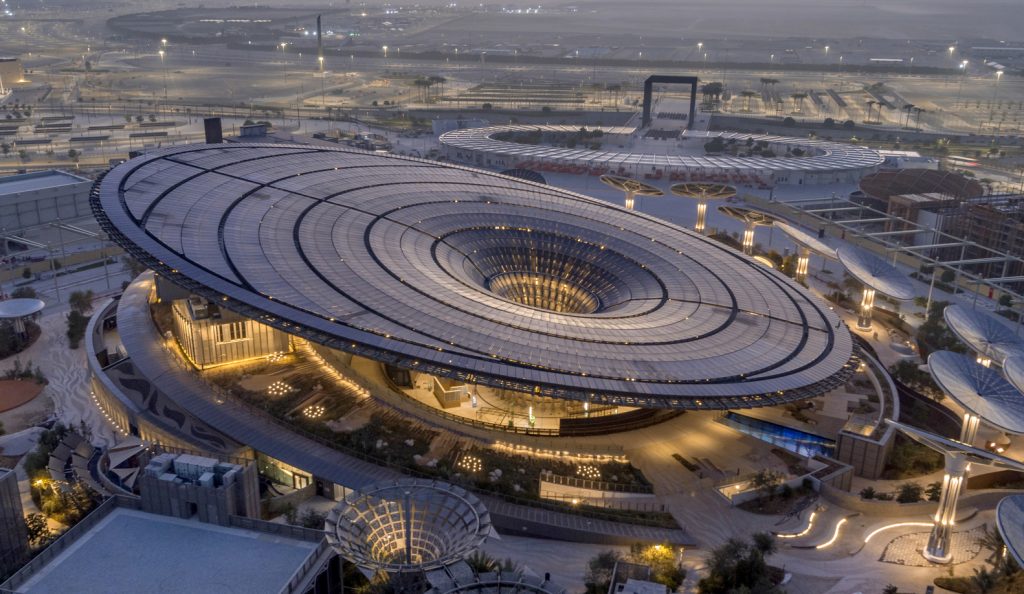 The design became a Science Center after the expo as one of the legacy structures. It aspires to exist as an autonomous structure for electricity and water supplies.
Envisioning Sustainability in Parametric Design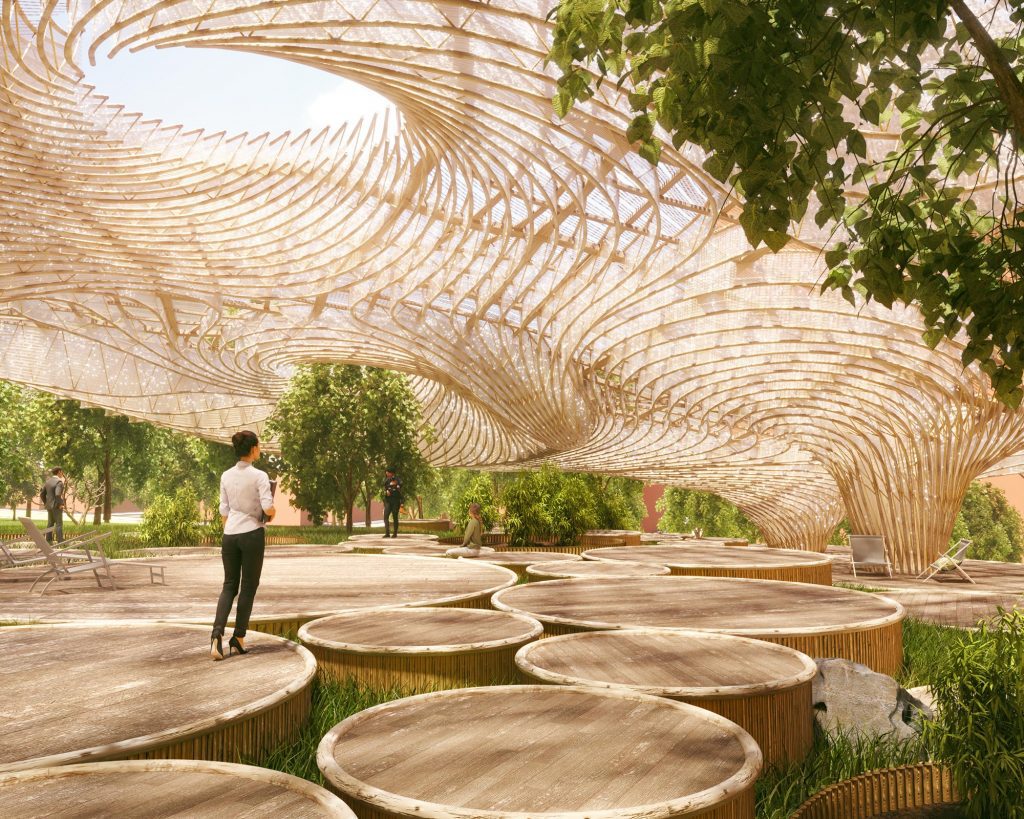 While the parametric design has received a lot of attention for its ability to create future forms, they also offer a lot of potential for increasing effectiveness and sustainability. Variations in climate change, rain and snow patterns, and other comparable global warming consequences imply that parametric design should be considered.
These technologies are being utilized in the quest for sustainable architectural designs with energy-efficient approaches in facade design and optimal window sizes relative to illumination. The current architecture defined by technology and combining it with a sustainable vision can address the current need of the hour and offer holistic design solutions.