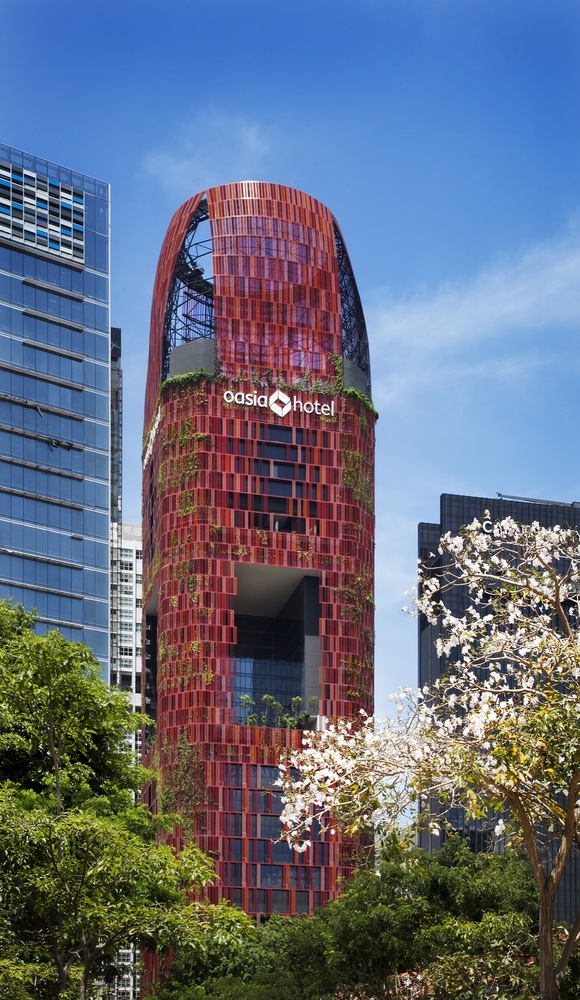 Oasia Hotel Downtown, a bright green skyscraper in the middle of Singapore's congested Central Business District (CBD). It is a model of urban tropics land use intensification. Unlike the sleek and sealed skyscrapers that emerged from the temperate west, this tropical "living tower" provides an alternate picture to the genre's slick technology.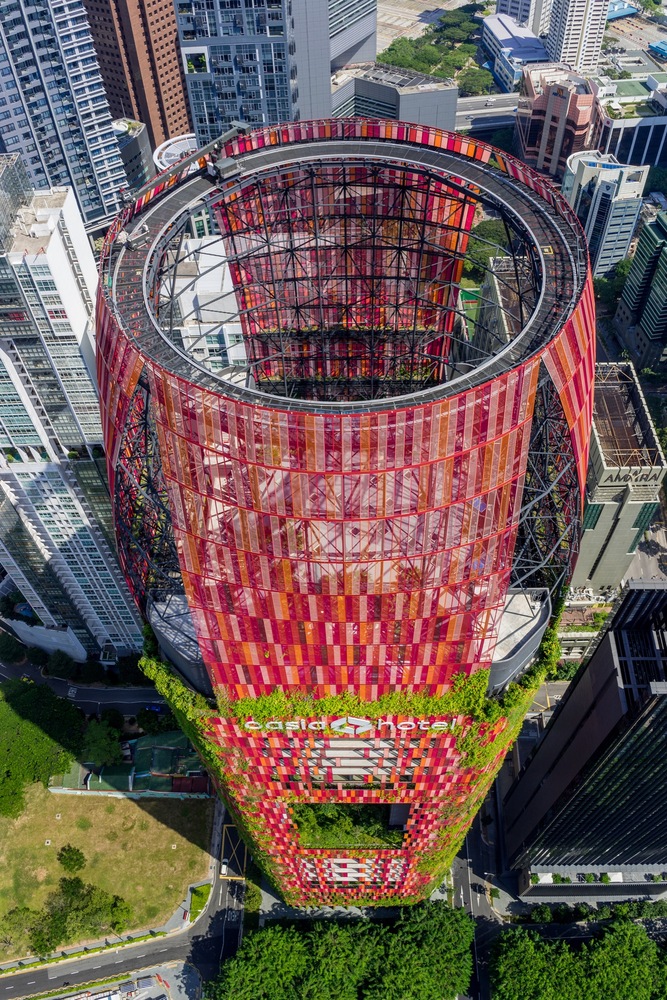 WOHA developed a sequence of layers, each with its sky garden, in response to the brief for discrete Offices, Hotel, and Club rooms. Despite the great congestion of the inner city, these additional "ground" floors provide ample public areas for recreation and social interaction.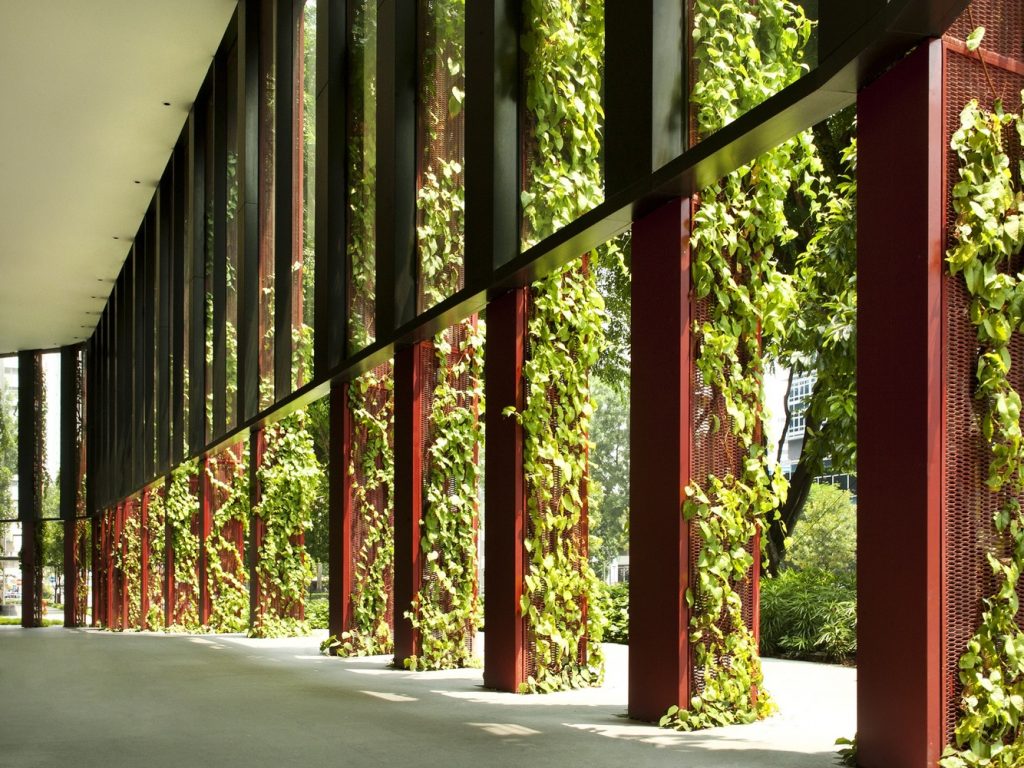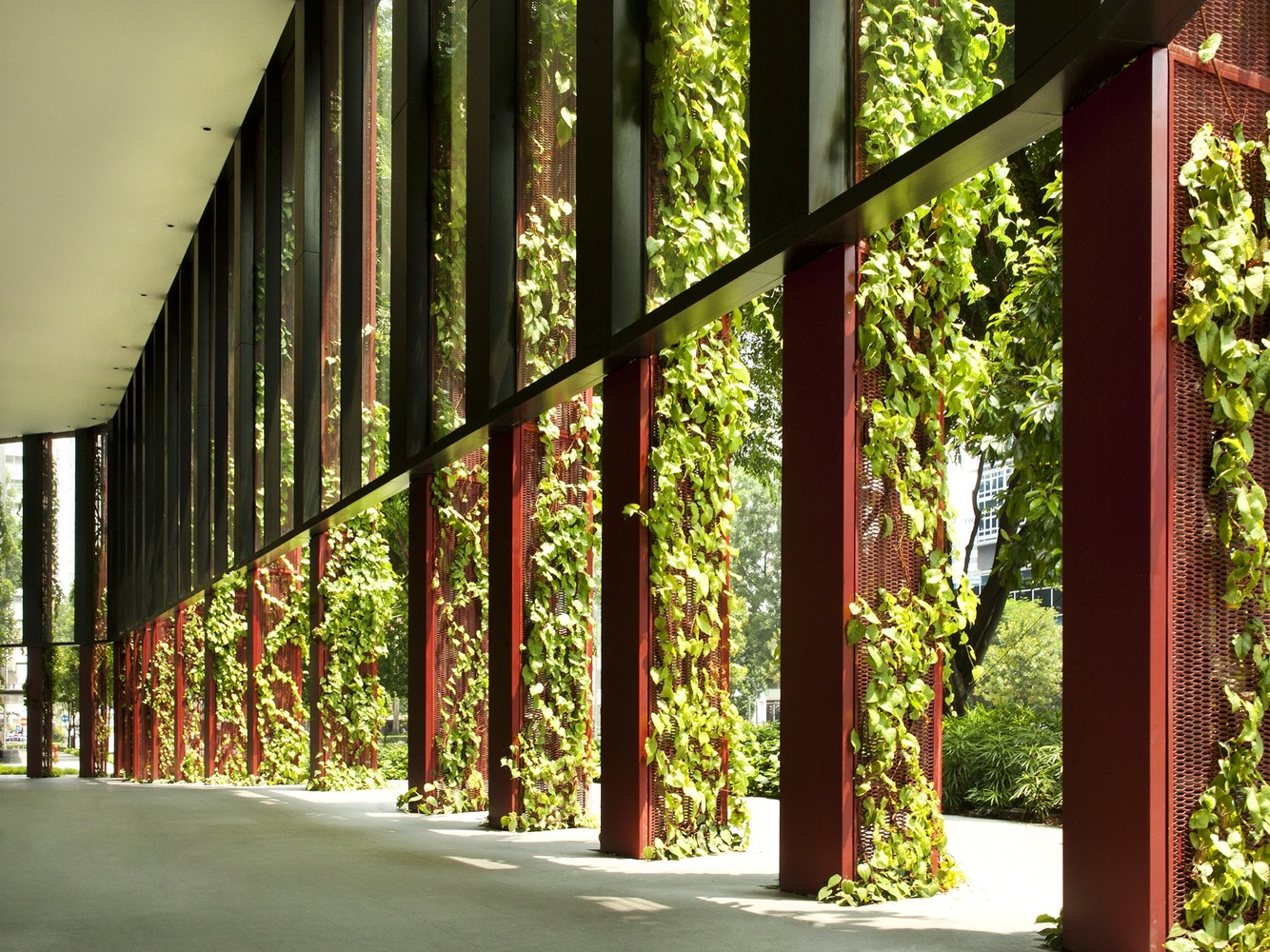 The tower, surrounded by other towers, carves out its interior spaces and dynamic views rather than relying on exterior vistas for visual attraction. Each sky garden designed as an urban verandah, protected at high altitudes by the previous sky garden and open on all sides for formal and visual transparency. The openness also provides for cross-ventilation by allowing winds to move through the structure. Instead of confined, internalized air-conditioned rooms, public places become practical, comfortable, tropical settings with plants, natural light, and fresh air.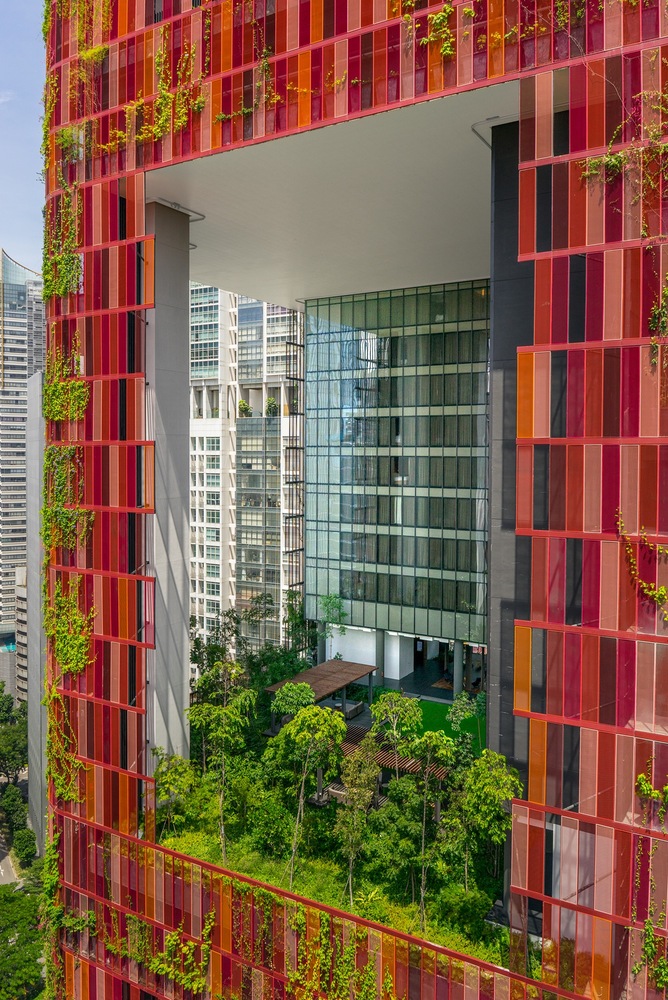 Landscaping often employed as architectural surface treatment. It is a significant component of the development's internal and external material palette. The skyscraper designed to shelter birds and animals, bringing biodiversity into the metropolis. This amount of green is thrilling since it adequately compensates for the lack of green in ten adjacent buildings. The tower's red metal mesh coating intended to serve as a background for 21 different species of creepers, with colorful blooms interwoven amid green foliage, providing food for animals like birds and insects. The creepers will form a mosaic, with each kind taking over its preferred light, shade, and wind conditions.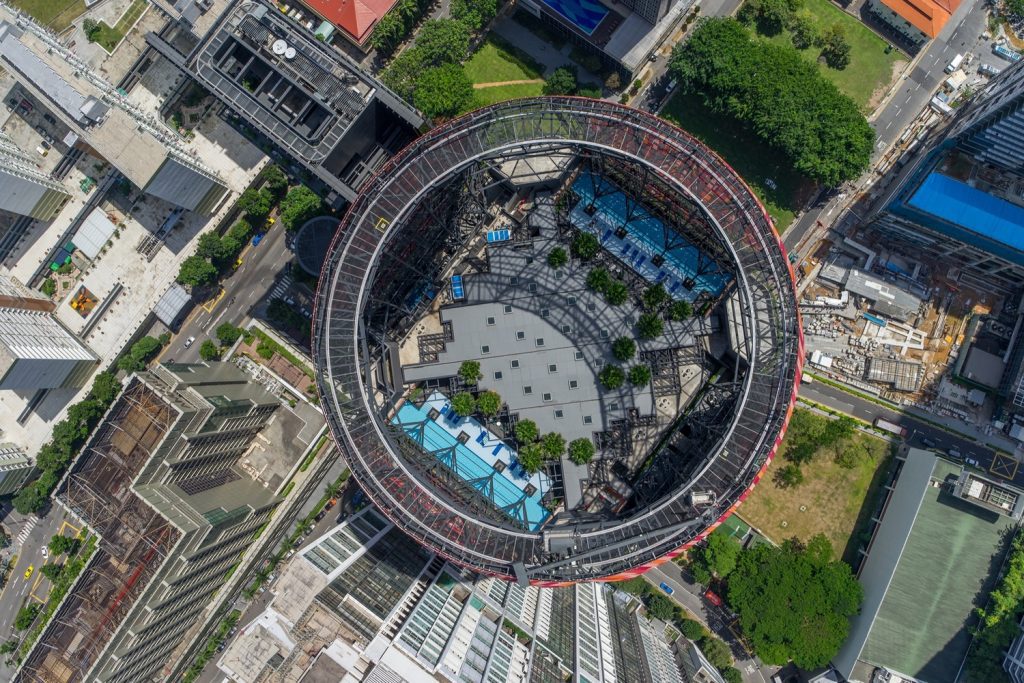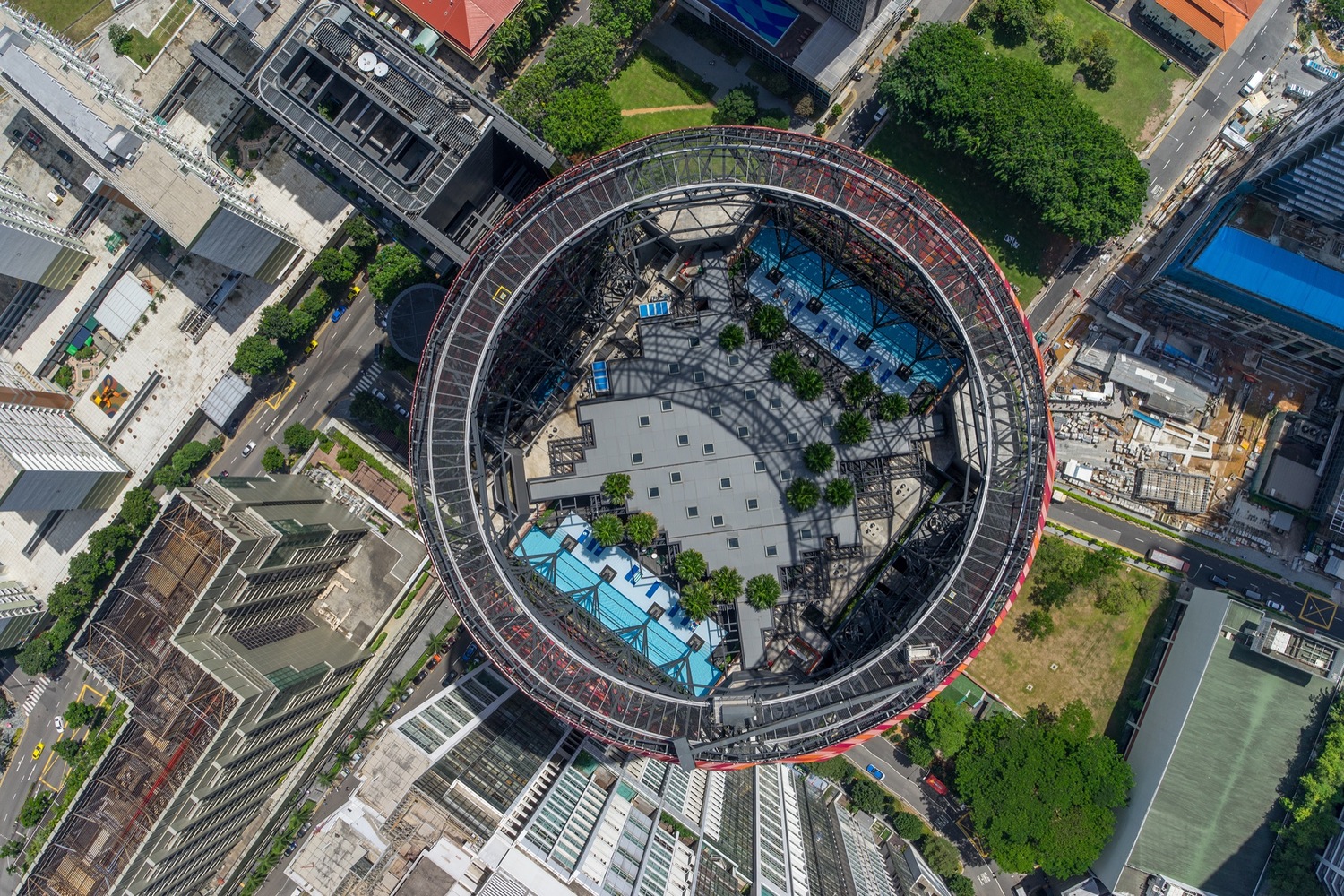 Project Info
Architects: WOHA
Area: 19416 m²
Year: 2016
Manufacturers: AGROB BUCHTAL, Hansgrohe, Falcon, Falcon Incorporation, Hemsley Holding, Relex Illumination Pte Ltd, TMG Projects, Technolite
Air Conditioning and Mechanical Ventilation System: Great Resources M&E Contractor Pte Ltd.
Electrical: Kimta Electric Pte Ltd.
ID – Office Interior: New Pace Furnishing Pte Ltd.
Interior Design: Studio Patricia Urquiola