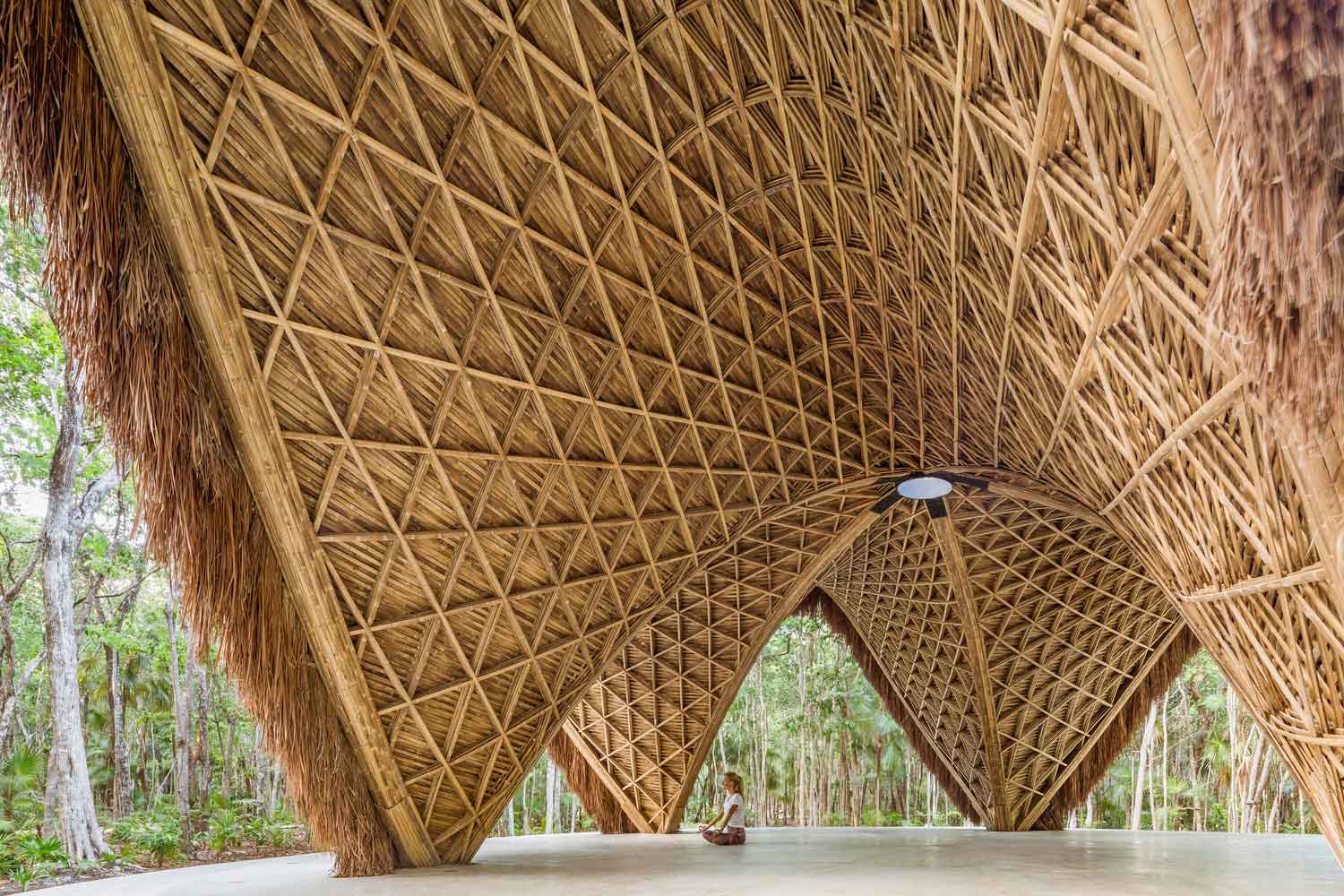 The Luum Temple by CO-LAB Design Office in Tulum, Mexico, is nestled in a conserved green area inside a new residential development called Luum Zama; Luum Temple is a welcoming space for the community.
Accessible only via pedestrian pathways woven through a conserved native jungle, the Temple offers a quiet natural setting perfect for reflection and slowing down.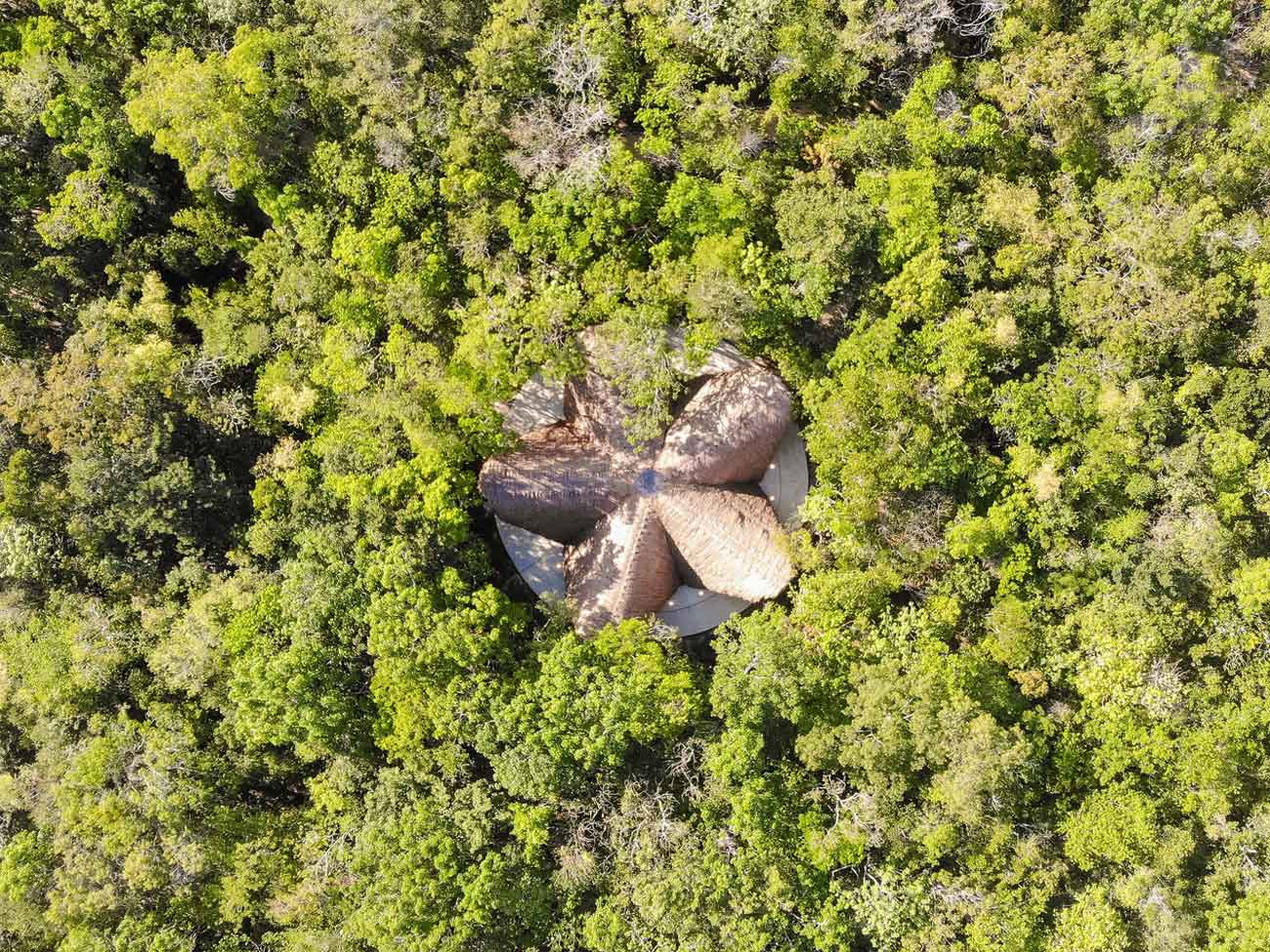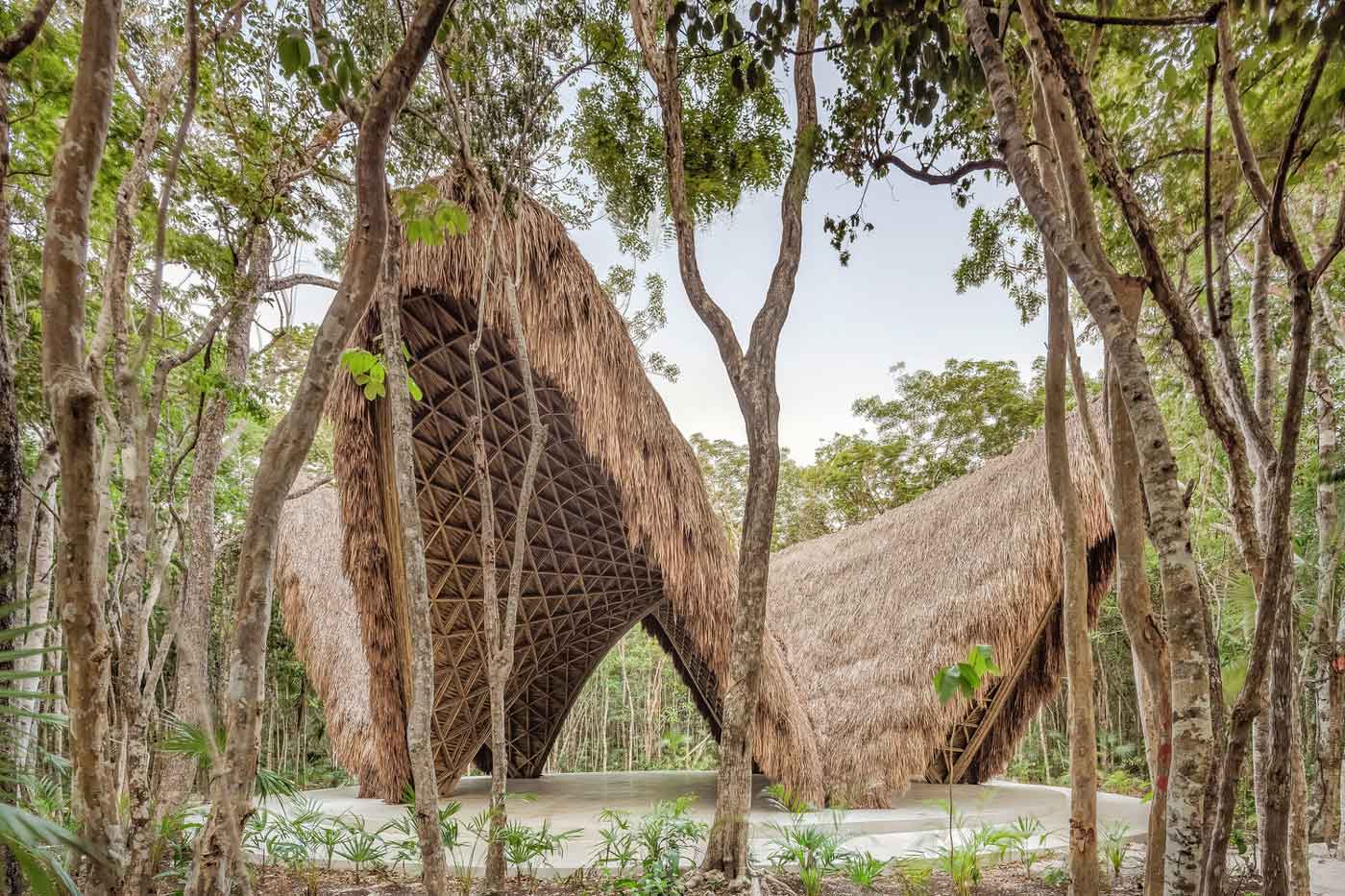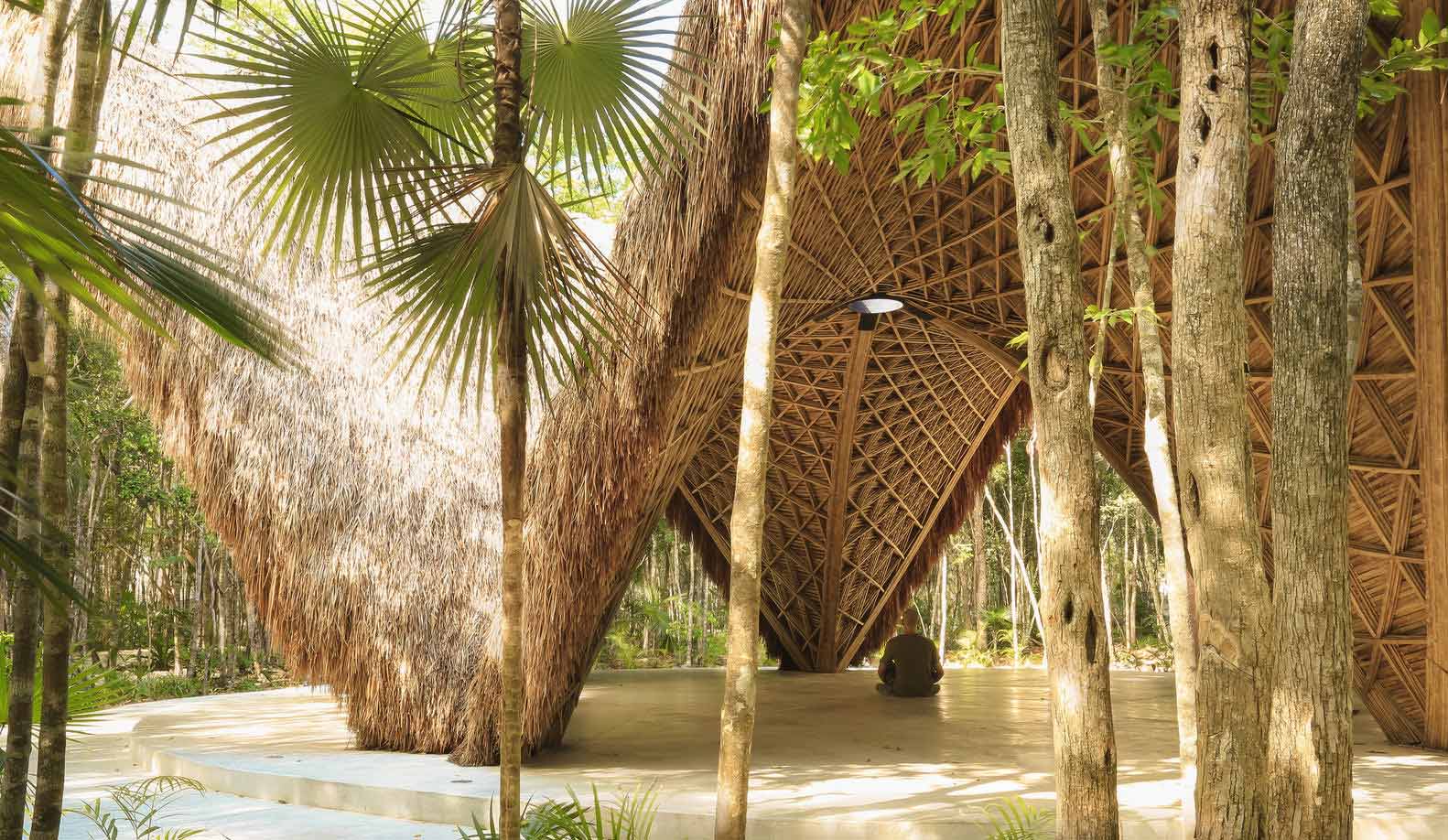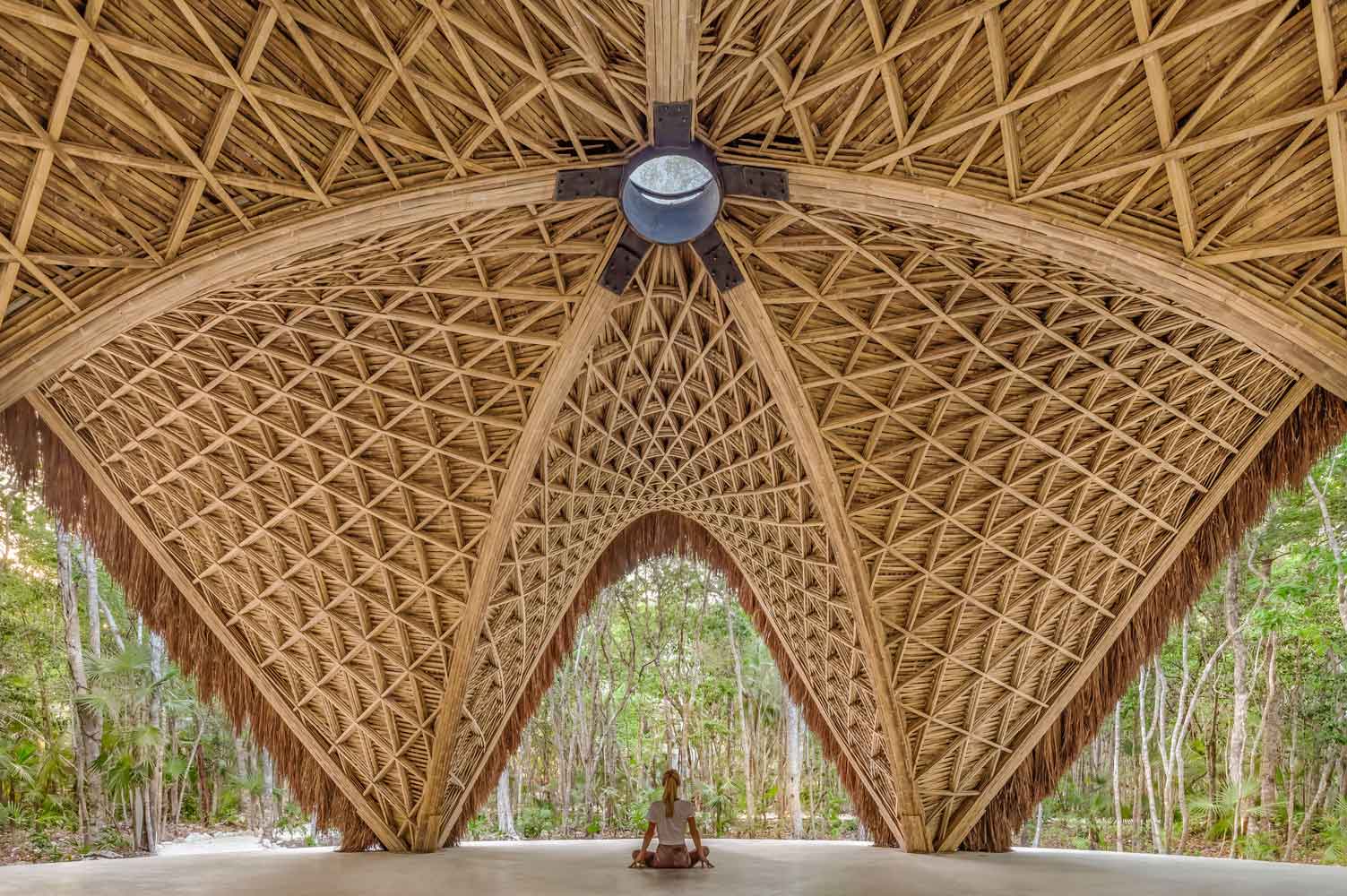 The arched vaults support each other, co-existing in structural dependency, serving as a reminder to the community of our interdependence and the accomplishments we can achieve when we work together.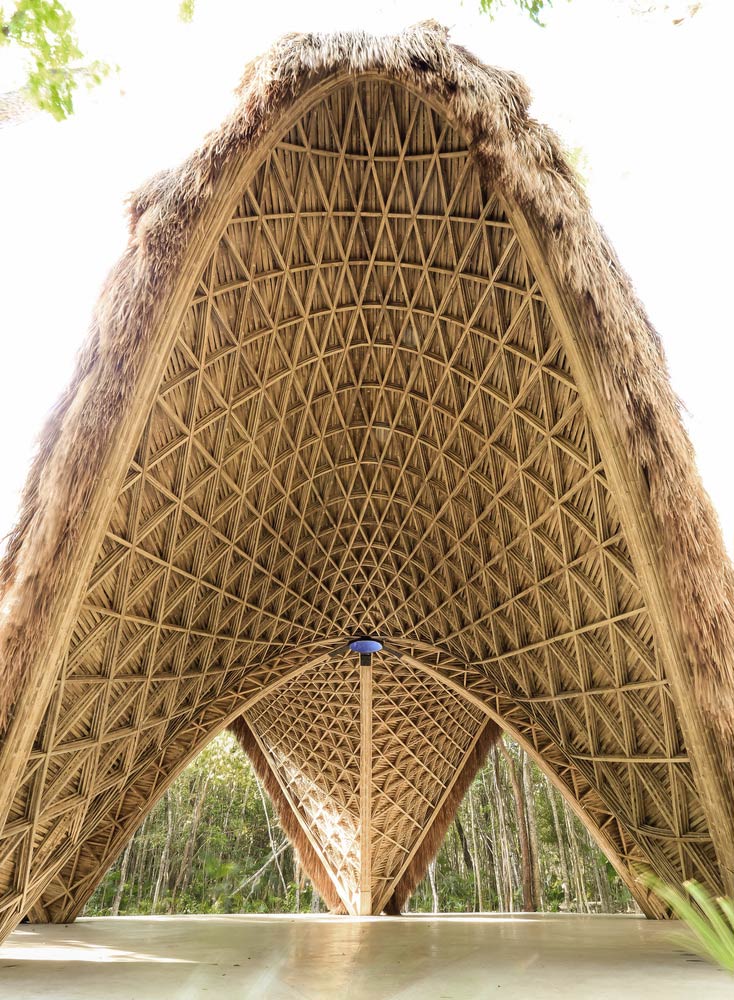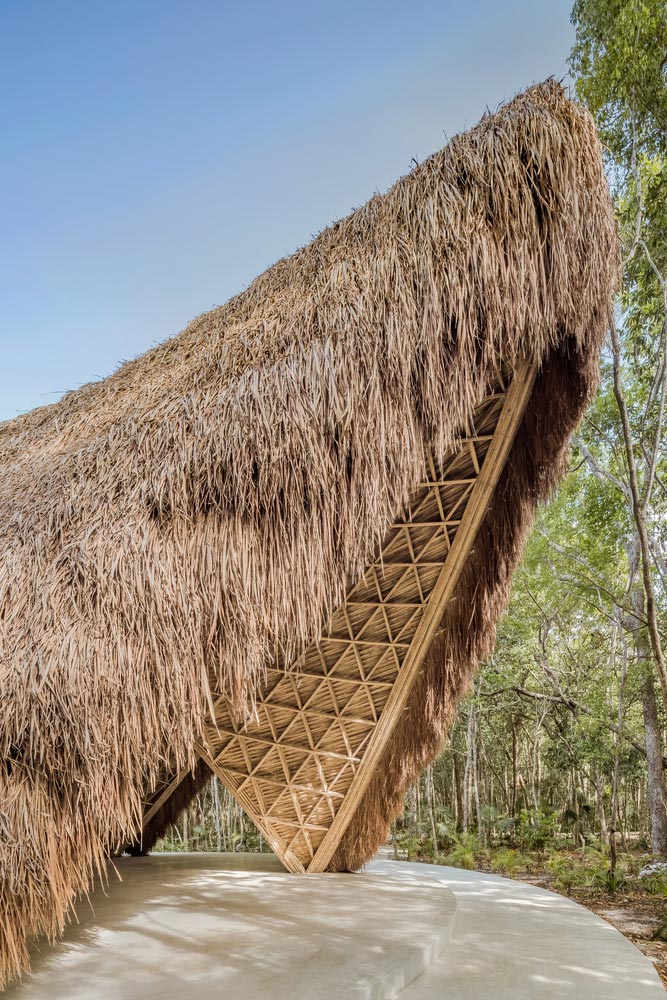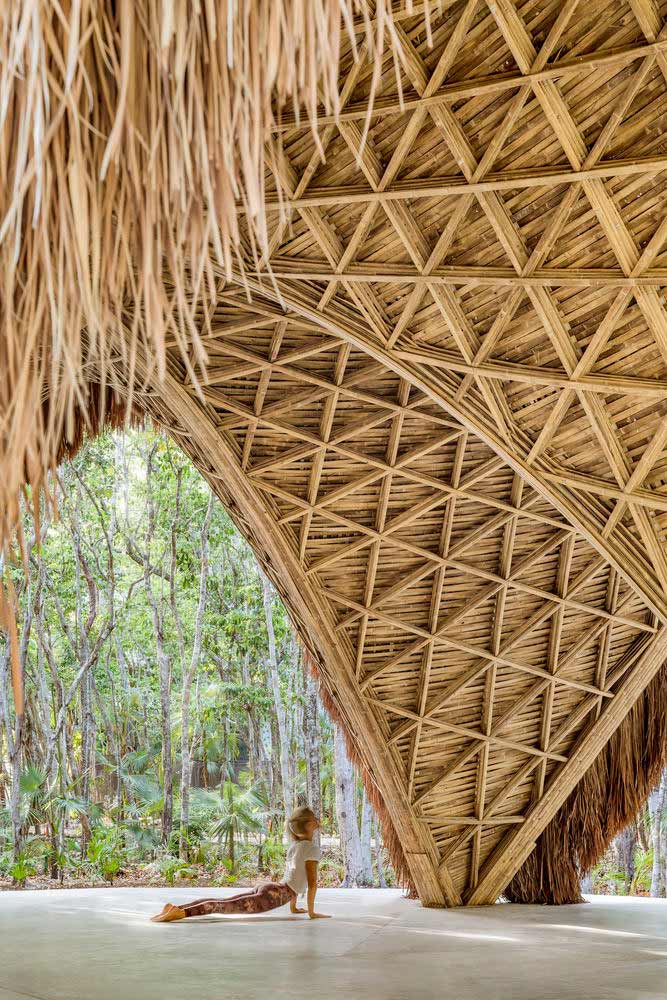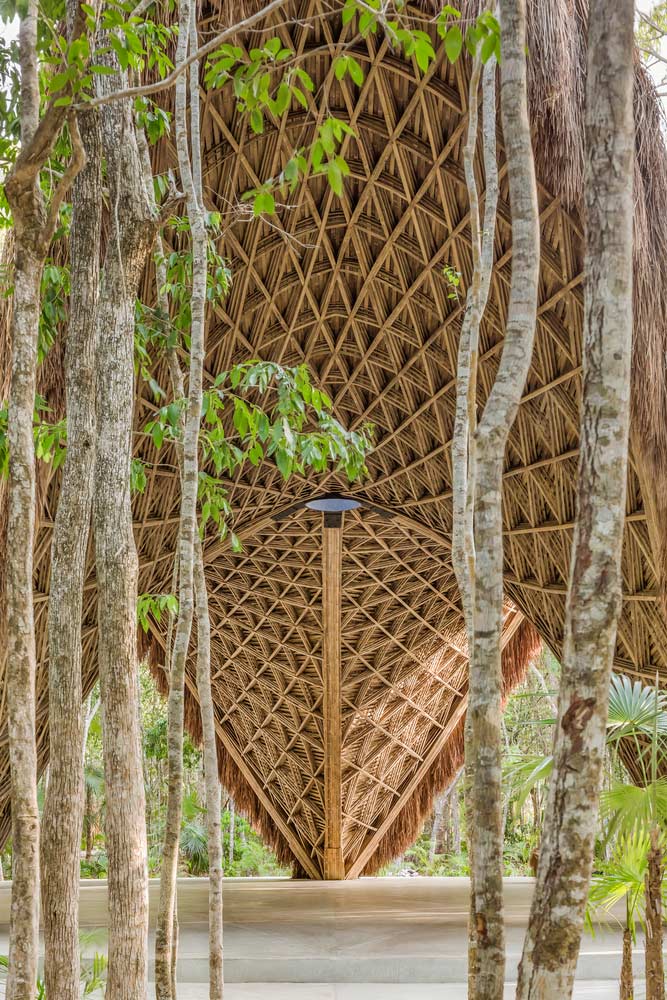 CO-LAB designed the structure with parametric software, allowing the studio to provide the builders with precise attachment points for the structural triangular pattern. Due to the carbon bamboo sequesters during its rapid harvest growth cycle (~8 years) and its high strength to weight ratio (mainly woven together), bamboo is a leading sustainable material with fantastic potential.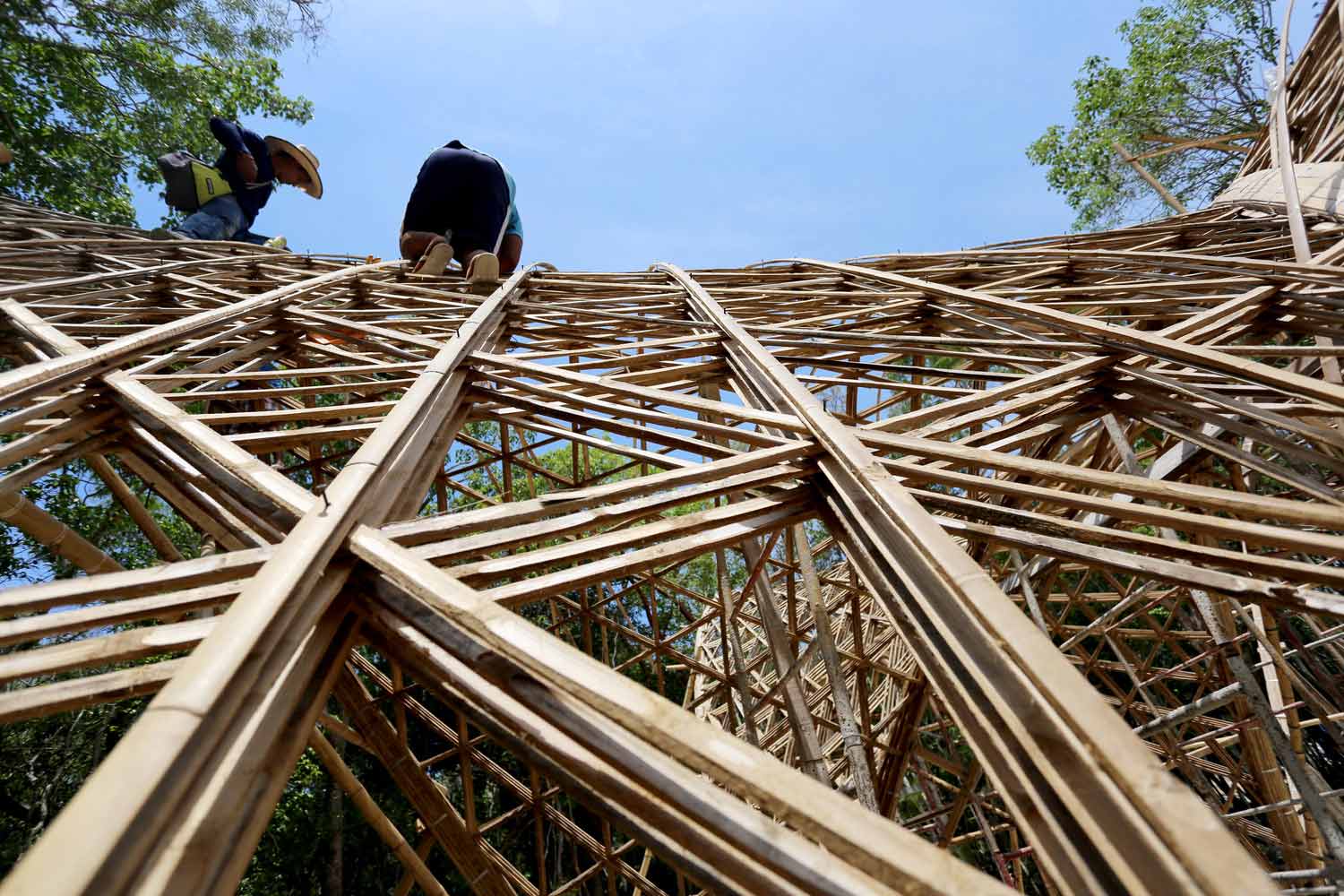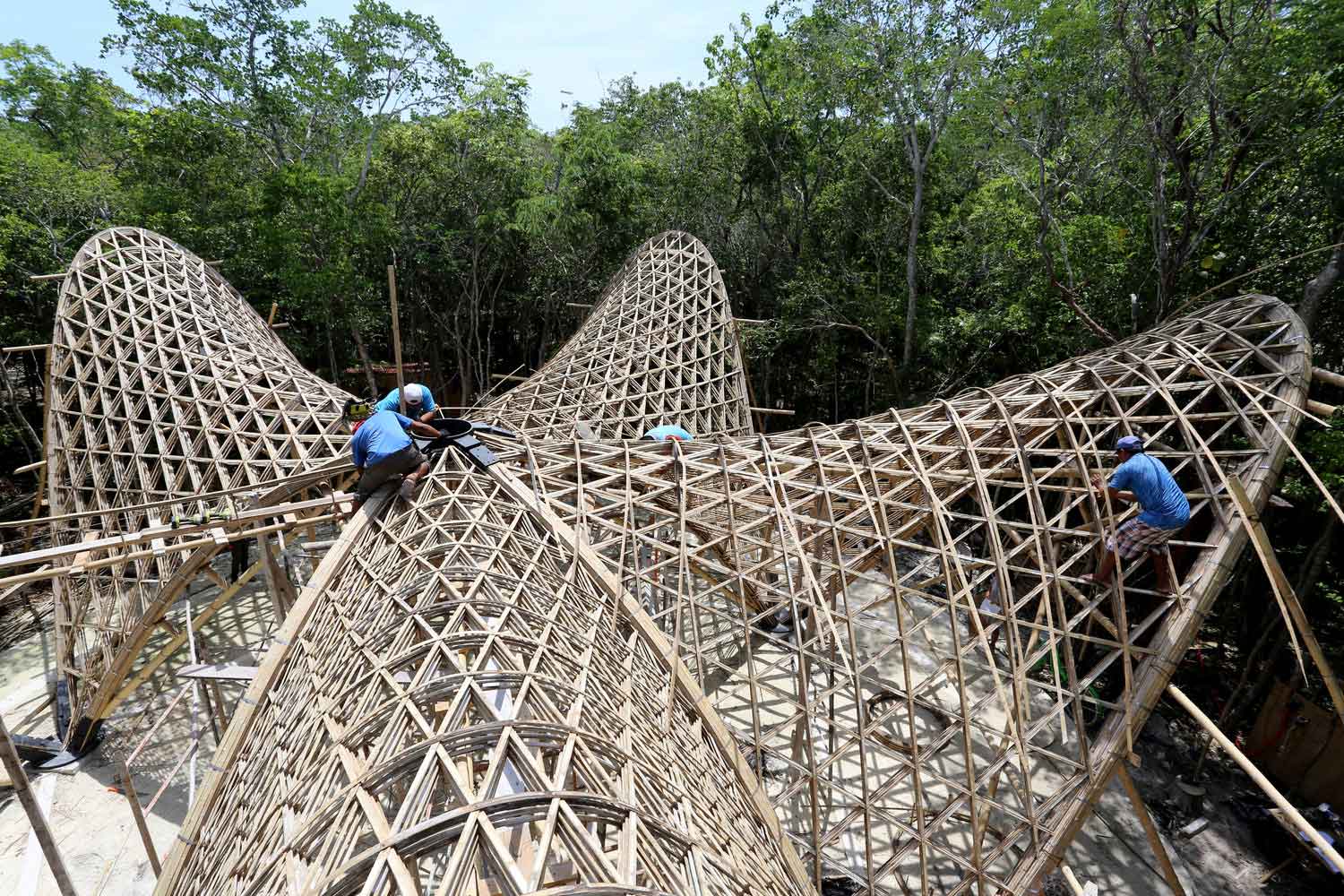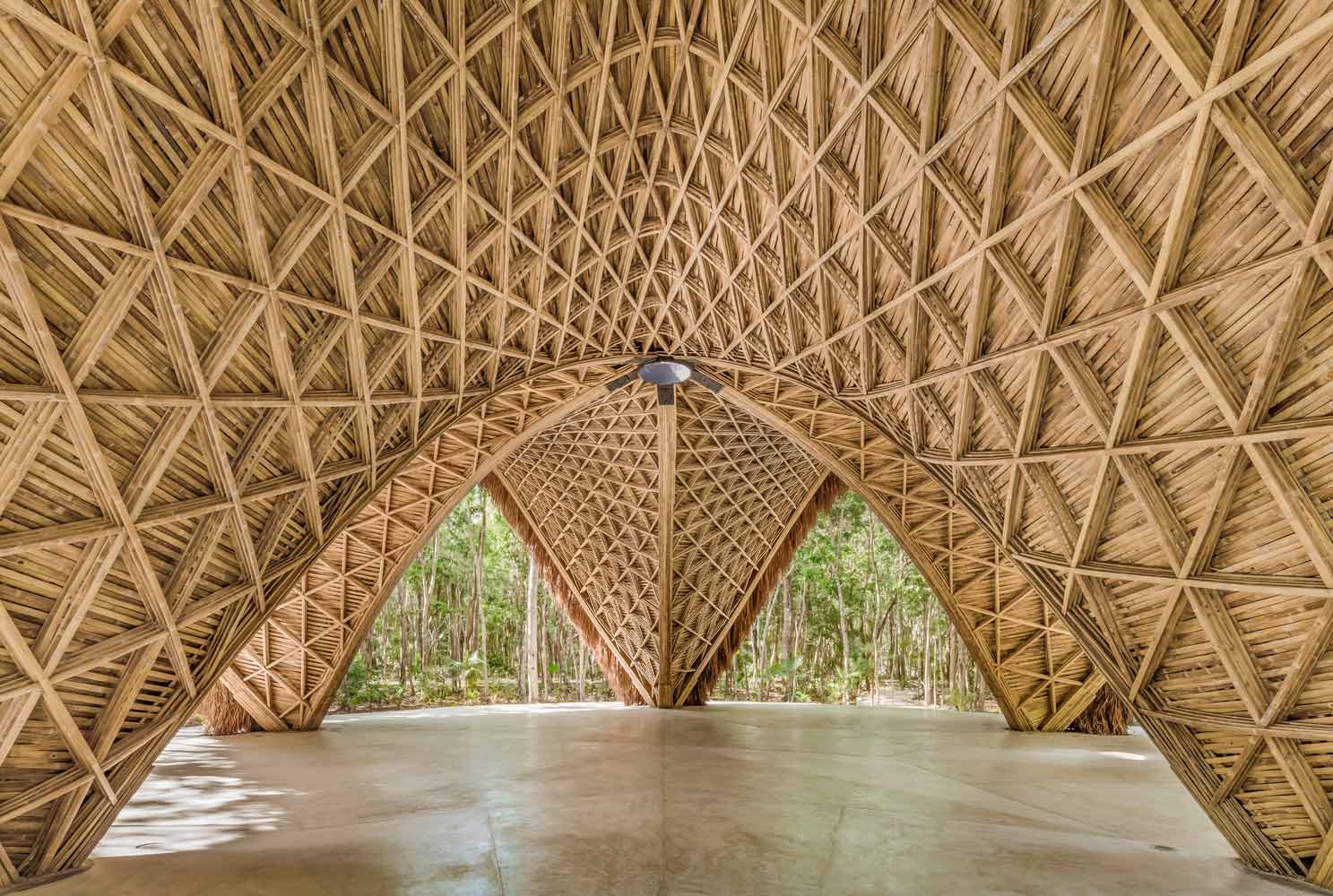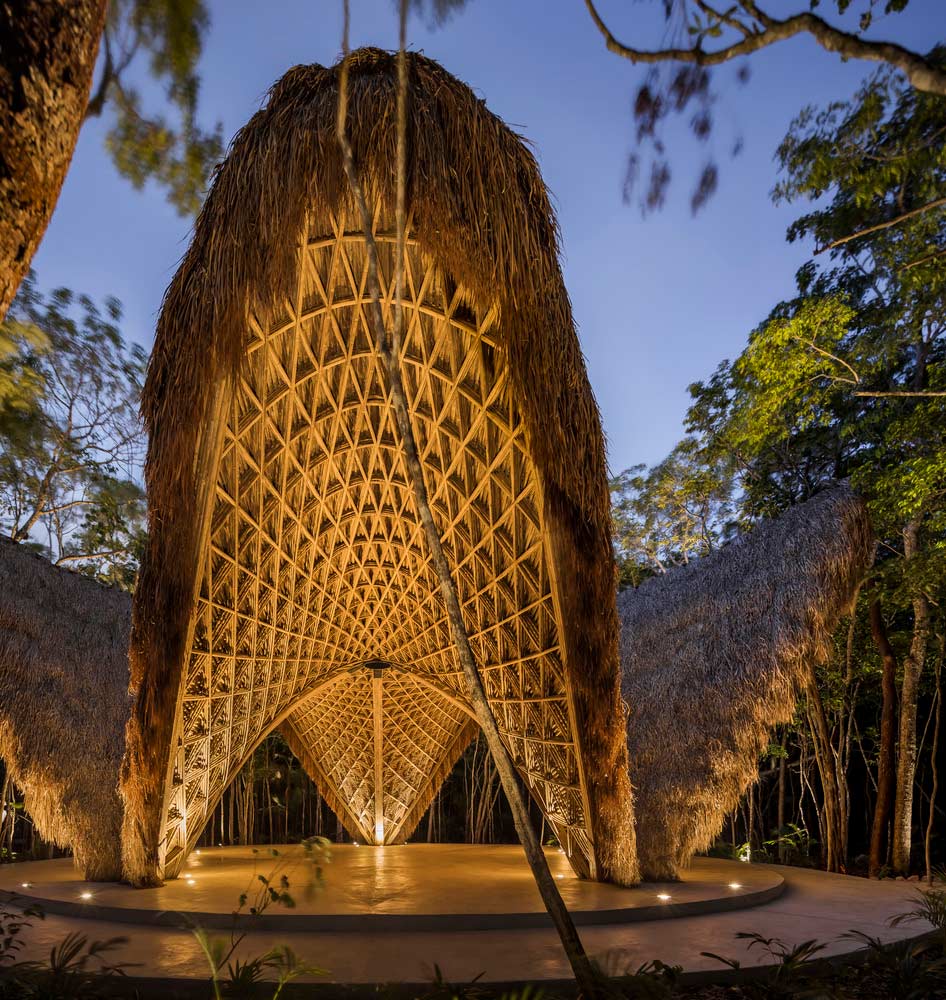 The Bamboo for the project was farmed sustainably in the neighboring Chiapas region. The iconic Luum Temple helps raise awareness for more sustainable ways of developing in the delicate ecology of Tulum and beyond.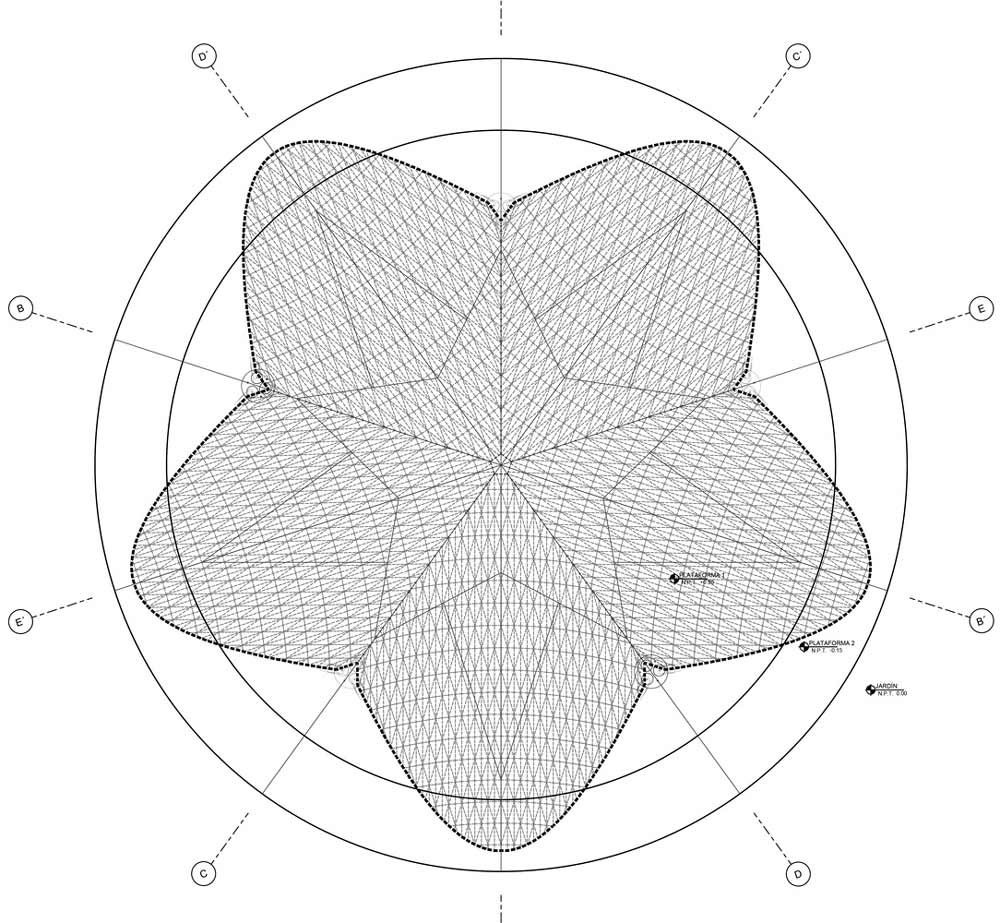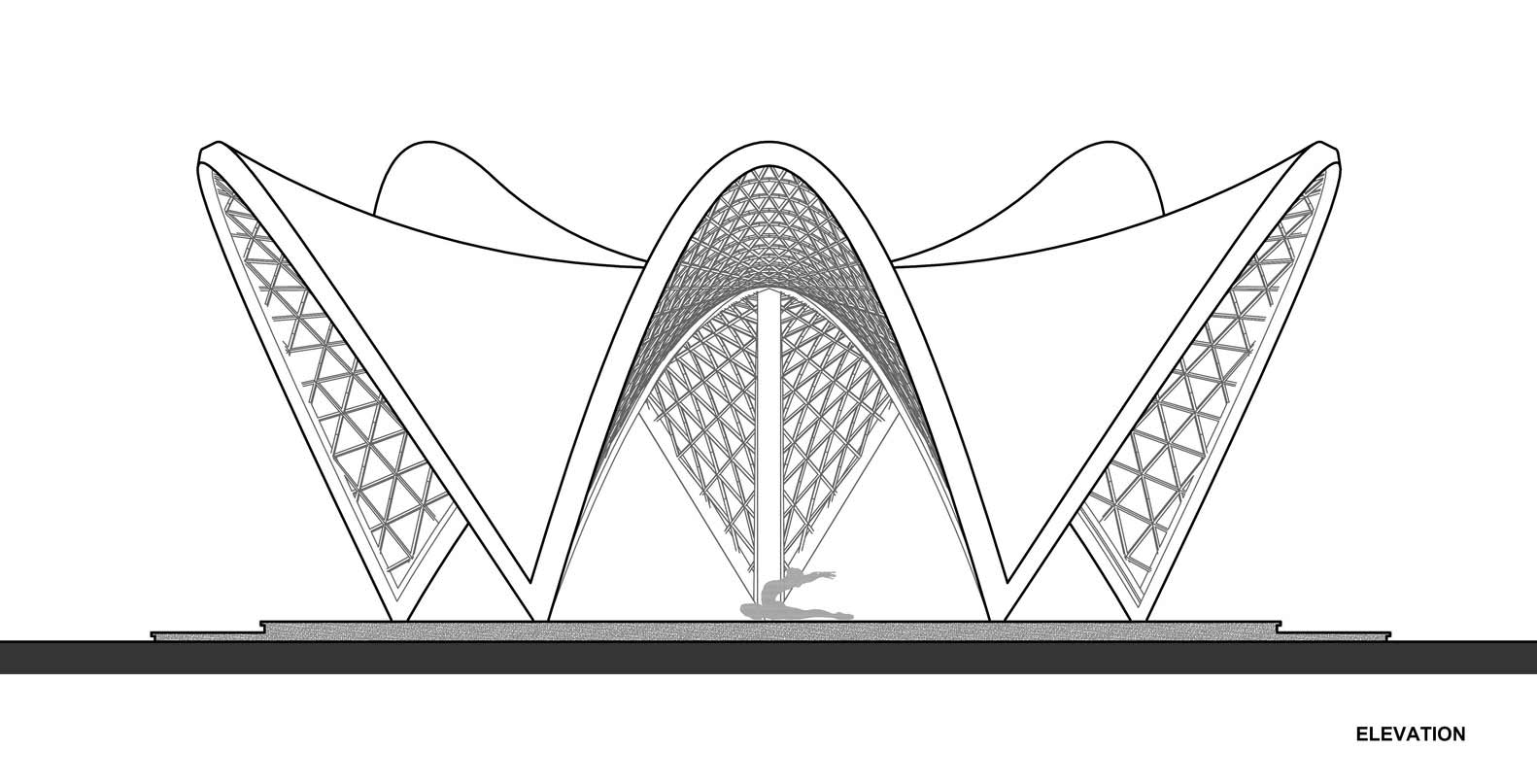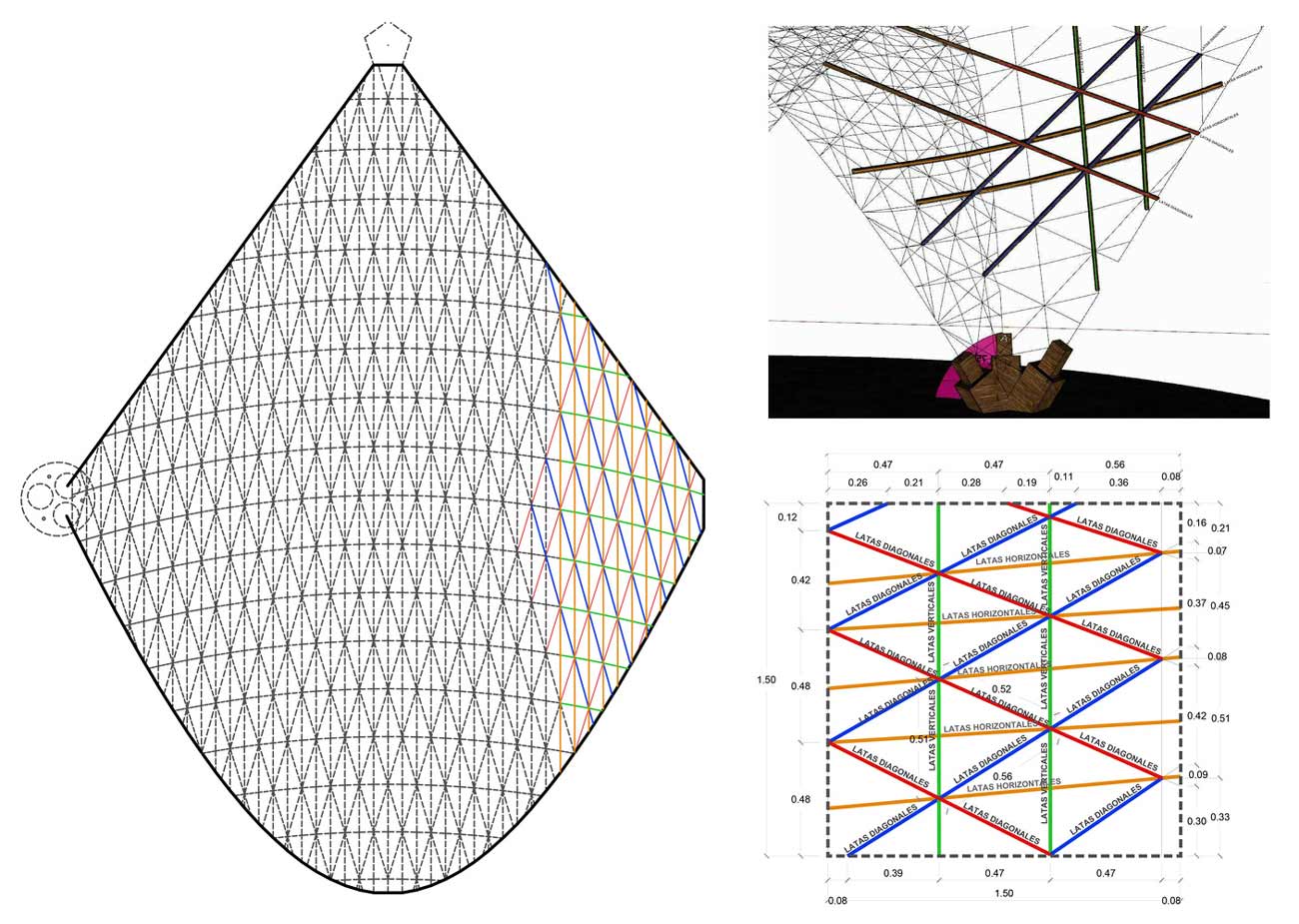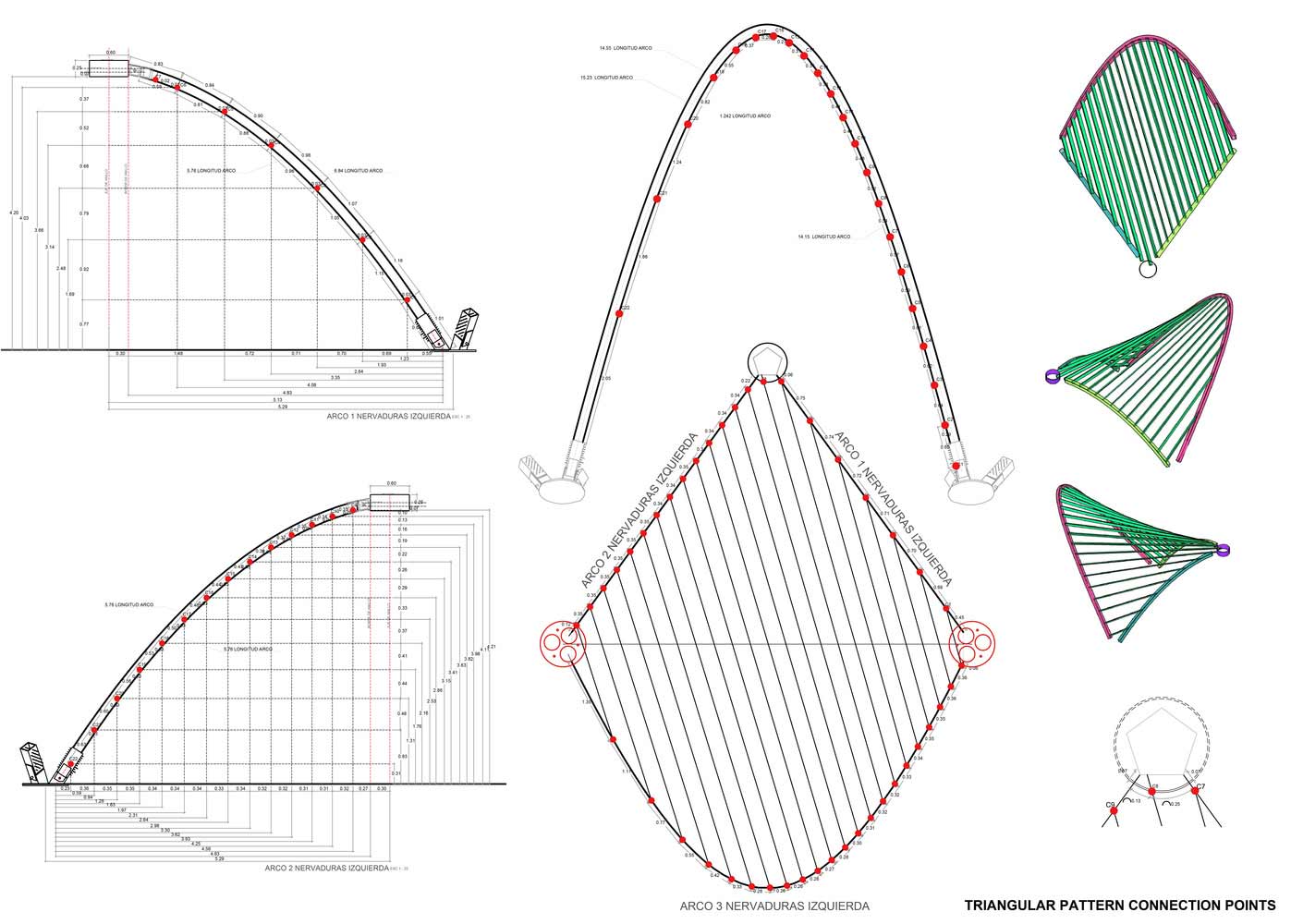 Architects:  CO-LAB Design Office
Location: Tulum, Q.R., Mexico
Lead Architects : Joana Gomes, Joshua Beck, Arturo Garza Espinosa, Rodrigo Arias Lopez, Thalia Velasco, Antonio Quintero, Alberto Avilez
Area : 250.0 m2
Project Year : 2019
Photographs : César Béjar, Pakal Egger and Tonatiuh Egger
Via > CO-LAB Design Office