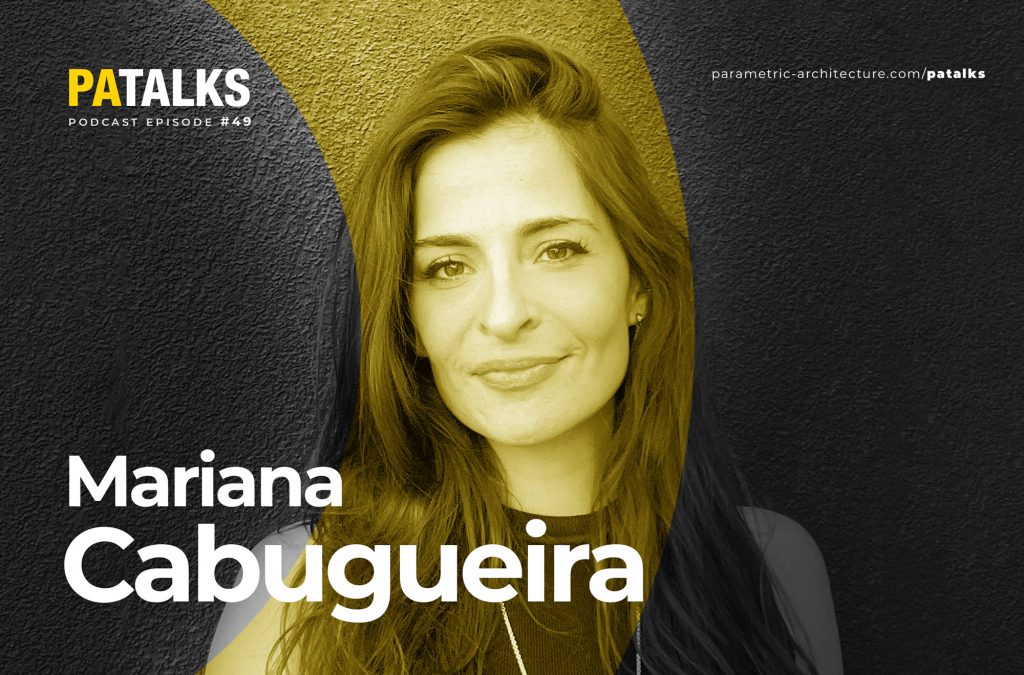 THE NEW EPISODE IS OUT. Tune in to episode 49 of PATalks. We interviewed Mariana Cabugueira, the Portuguese architect and urban designer working as a senior architectural designer at Zaha Hadid Architects. Her research interests include Parametric Design, Generative Design, Digital Design, and Robotic Fabrication. Her final idea envisions a cluster of strikingly different but physiologically related structures in the center of London.
Watch on YouTube:
After graduating from the School of Architecture in Lisbon and the Politecnico di Milano, she moved to London to pursue a postgraduate program in design and technology at the Architectural Association School's Design Research Laboratory (DRL) (AA). Mariana joined Zaha Hadid Architects after graduating from the AA School in 2017. Since then, she has been a member of the Competition Cluster, where she is responsible for the Office's High-End Design projects. She worked on award-winning projects like Navi Mumbai Airport, Western Sydney Airport, Chongqing Terminal 3b, Beijing Exhibition Center, and, most recently, Shenzhen Tower C.
Mariana Cabugueira will be leading a studio workshop called the Meta-Fluid Studio at PAACADEMY to create a free-standing virtual city. The studio explores the quality and power of Fluid Design to conceive cyber-urban environments in virtual cities. Currently, all seats are full, and you cannot join the workshop live. However, you can register here to watch the recordings of the workshop.
Listen on Spotify:
In the PATalks interview series, PA's founder and creative director, Hamid Hassanzadeh, sits down with leading architects and designers to discuss their lives, careers, and visions for the future. Watch/Listen to the episode or subscribe on YouTube, Apple Podcasts, Spotify, and Google Podcasts to catch the whole series.
I hope you enjoy this discussion. Don't forget to subscribe to our YouTube Channel. Please give us your idea about the podcast. Make sure to follow the platform on Instagram, Youtube, and Twitter, and support us on Patreon. Also, you can listen to our podcasts on Spotify, Apple Podcasts, and Google Podcasts. Also, you can use #patalks on Twitter, Instagram, and Facebook to give us feedback about the podcasts. Thank you!