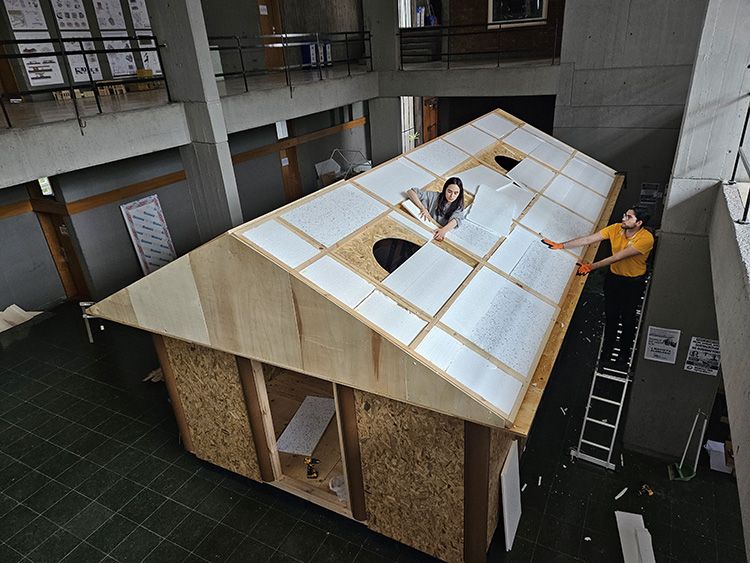 The paper bobbin house was first designed by award-winning Japanese architect Shigeru Ban with recycled environmentally friendly materials such as paper.
Shigeru Ban Architects and Voluntary Architects Network visited Middle East Technical University's (METU) Emergency Studio to see their design implementation. After the earthquakes in Kahramanmaras, METU Emergency Design Studio's students and lecturers, continue to work on post-disaster temporary shelter solutions.
Ban said, "When university students in Japan said they wanted to do something after the earthquake, we decided to enter the project." said. In 1999, Shigeru Ban and his team also designed about 70 temporary structures for the earthquake-hit zone.
Ban said to Anadolu Agency, "This building we designed for the earthquake zone centered in Kahramanmaras is a completely new project. First of all, we think that this house can be more permanent, while the projects were designed as temporary shelters. We created a design that people can live in as long as they need. The designs of the building belong to me. I also have a prototype of the design. I made it with the students at my own university in Japan. Since we can't find the same materials used in Japan in Turkiye, we were in contact with the METU students while doing it, and together we figured out how they could produce it using local materials and what kind of materials could make this design."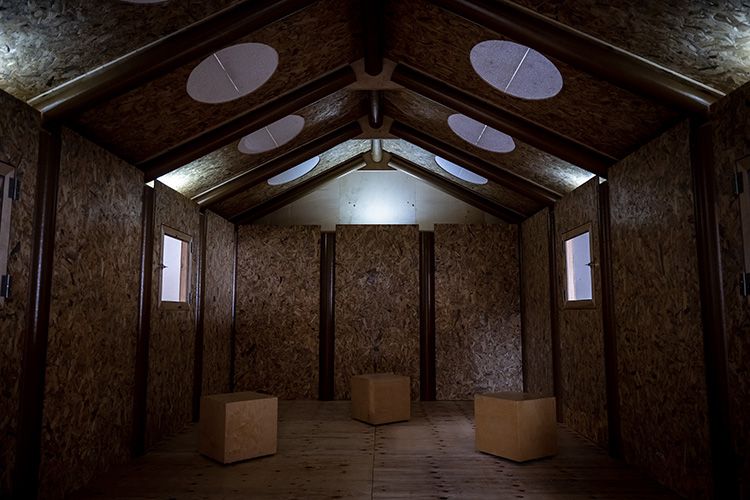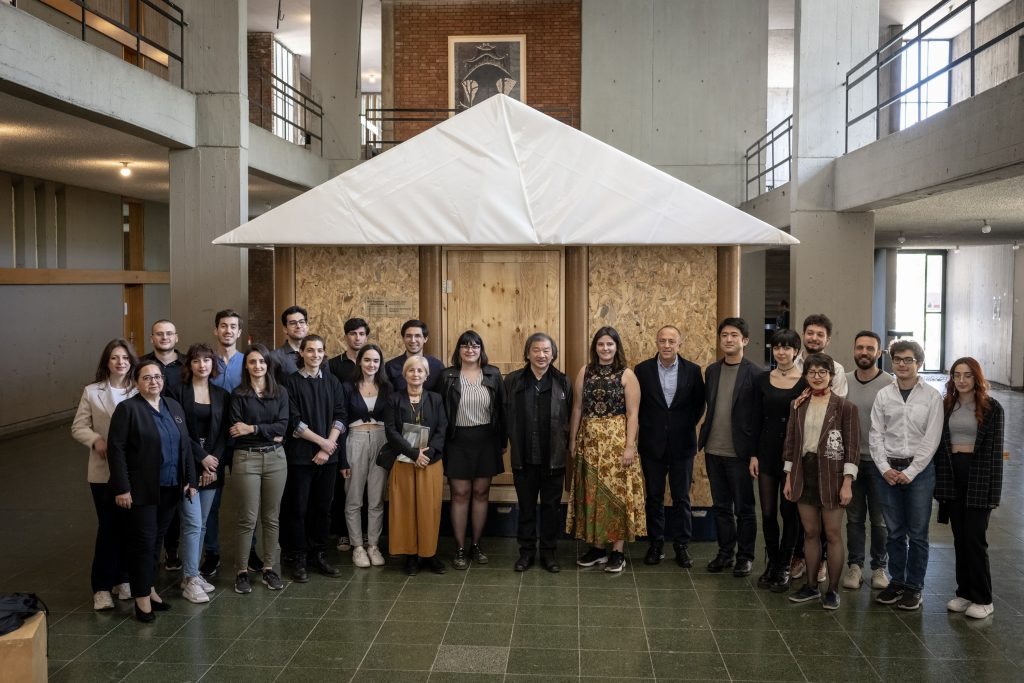 Tugba Ozer, a lecturer at METU, stated that around 20 more paper tube houses are planned to be built soon for earthquake-affected cities. Ozer said, "Our prototype will go to Hatay. We will evaluate the future according to the needs." and added, "We see that Japanese architecture is used in terms of material selection. Ban also uses recyclable materials in other temporary building designs. When earthquake victims move to permanent residences, the materials of this building can be recycled and reused. In addition, the logistics of the building are based on containers. It's much easier. More than one building material can fit on a truck because it's shipped in pieces."
A senior student at METU Faculty of Architecture, Selen Ilhan, who was one of the first people to have a dialogue with Architect Ban for the paper bobbin house, said that the prototype process was inspiring, and added, "After we realized that it was a material Shigeru Ban had already used, we reached out to both him and the Volunteer Architects he founded. One day later, we received a response and we started to design the process together. We conducted our material research intensively. After the changes in the design, we started the production process. "We have completed our prototype paper tube house for the earthquake zone with volunteer METU students and staff. We completed the construction in two weeks with the support of METU's masters, Emergency Design Studio, students, and Ban."