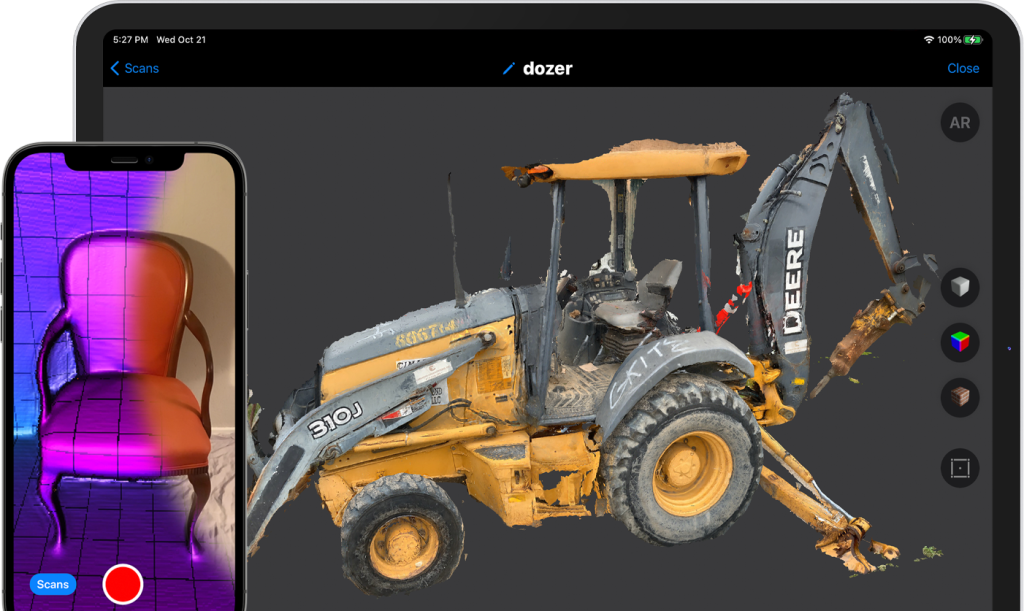 Let's start with "What is a 3D scanner app?" Using a 3D scanning app on a smartphone, you can basically have a pocket-sized 3D scanner. To generate 3D models from 2D photos, these apps primarily rely on photogrammetry, which involves creating measurements from photographs of real objects. By photographing an object from various angles, the app's algorithms can combine the images to form a cohesive 3D representation.
Also, 3D scanner apps can be used to create 3D objects for augmented reality. To create a 360° model of an object with a phone, multiple pictures of it from various angles must be taken. This technology can also be used to create 3D models that are compatible with 3D printing.
1. Polycam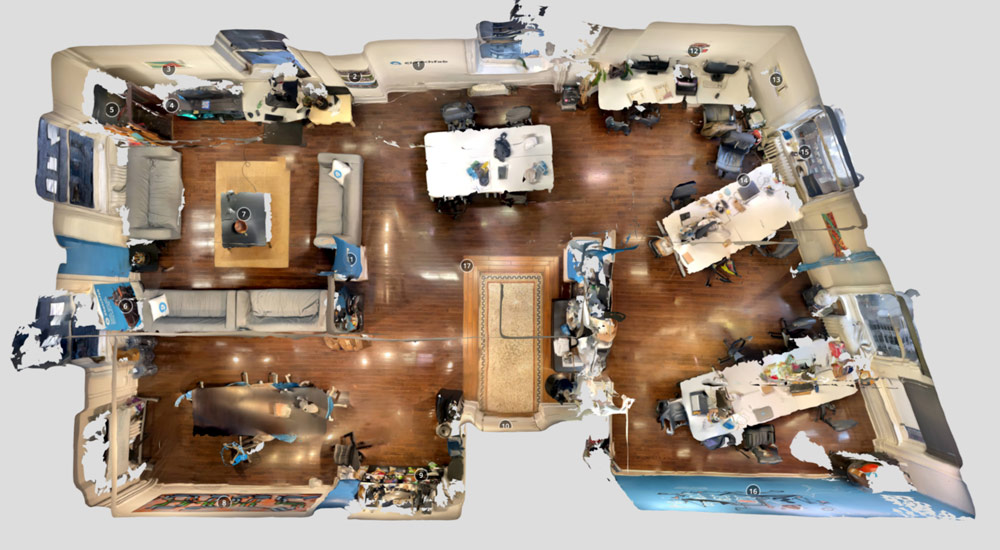 Polycam, a 3D scanner manufacturer based in the United States, has created Polycam, an affordable 3D scanner mobile app. It is the most popular 3D capture app for iPhones and iPads, allowing users to create high-quality 3D models from photos. The app can also create scans of spaces using the LiDAR sensor, allowing for faster scanning.
Polycam Pro uses photogrammetry technology and allows users to export 3D models in formats such as.OBJ, DAE, FBX, and.STL, as well as color point cloud data in formats such as.DXF, PLY, LAS, XYZ, and.PTS Blueprints can also be exported as PNG or DAE images. Furthermore, the app supports GLTF export and free sharing via iMessage.
2. Widar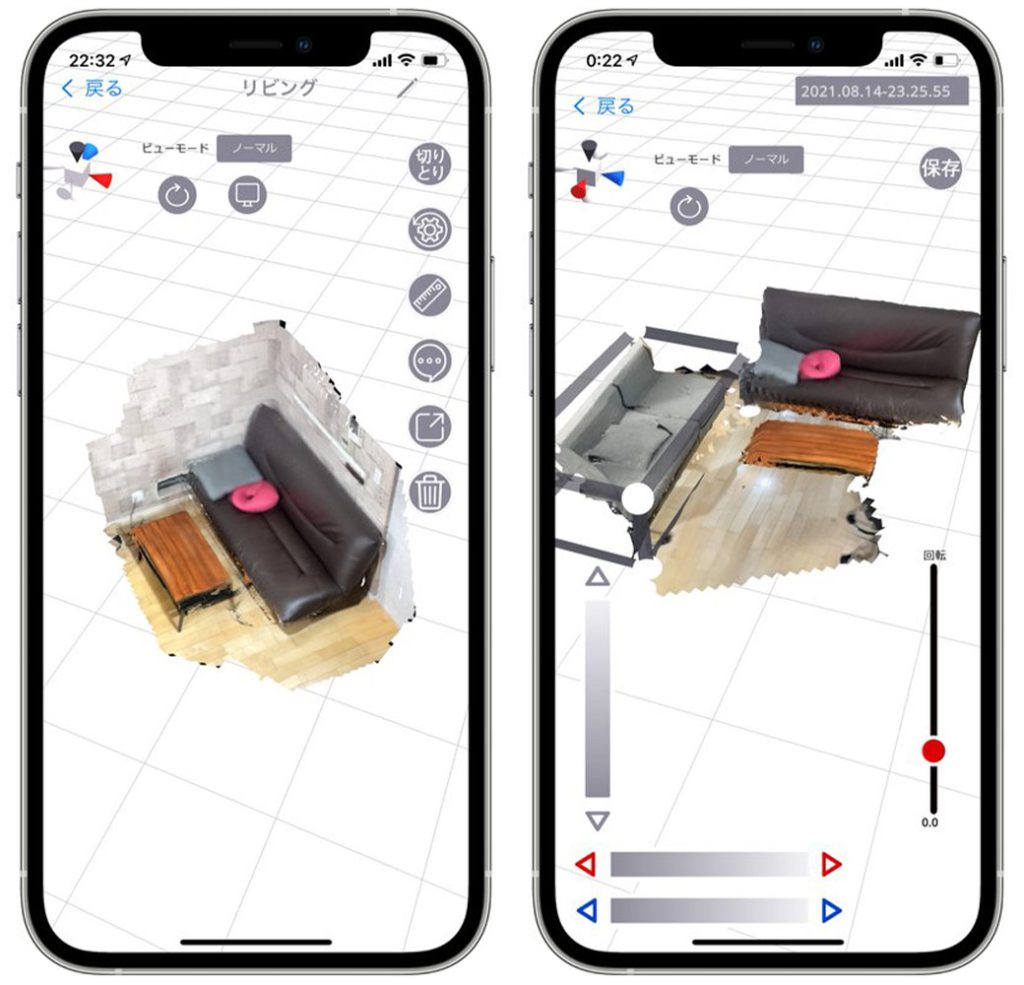 WIDAR is a one-of-a-kind 3D content creation app that lets users scan and edit 3D models directly on their smartphones. Users can use this app to create high-quality 3D content, view it directly on their device, play it in augmented reality, and share it with the app's community.
Users can also export their 3D content to a variety of industries such as games, visual effects in films, architecture, construction, augmented reality, virtual reality, 3D printing, and NFT. The app supports video export for social media platforms as well as object data formats such as OBJ and FBX, which can be used with 3DCG software such as Blender and Maya, as well as game engines such as Unity and Unreal Engine.
3. Trnio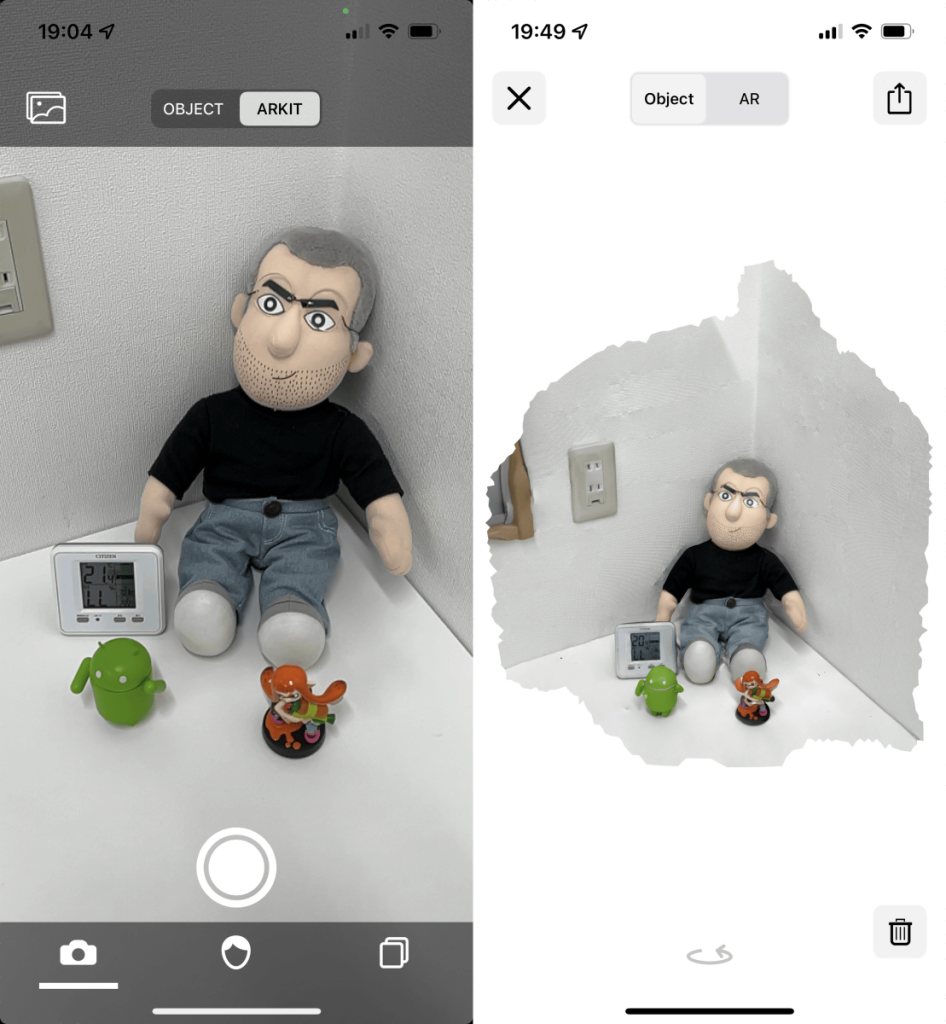 Trnio Inc, a software editor located in the United States, has developed a mobile 3D scanning app called Trnio. This app converts photos into 3D models, and it can be downloaded for free on the App Store. Pronounced [turn-knee-o], Trnio is compatible with iOS devices like the iPhone and iPad, provided that they have iOS 8.0 or later.
4. Scandy Pro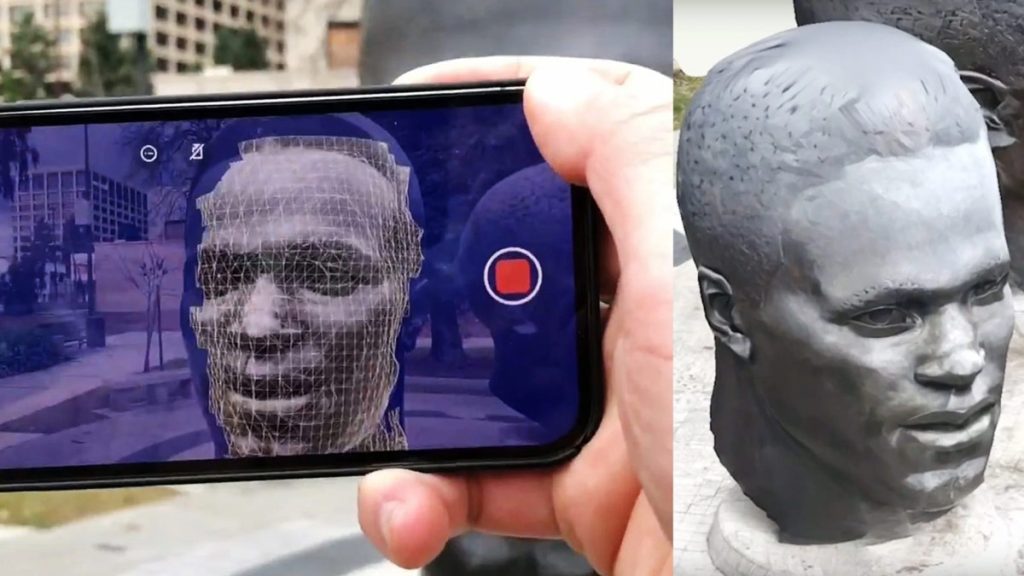 Scandy Pro is a 3D scanning application that was created in the United States and has been available since 2014. The app works with both iOS and Android devices and allows you to easily export 3D scans in formats like PLY, OBJ, and STL. Users can also directly upload their scans to Sketchfab.
The app's free version allows users to save one free mesh per week. However, if more scans need to be saved, users can buy additional single saves or subscribe for unlimited saves. The Scandy Pro app is available for free download and is regularly updated to ensure peak performance.
Scandy developers also offer their Cappy app, which allows you to capture small 3D scans for augmented reality. This 3D scanning app gives users the option to 3D print their 3D scans. Panoramas can be 3D printed onto small spheres.
5. KIRI Engine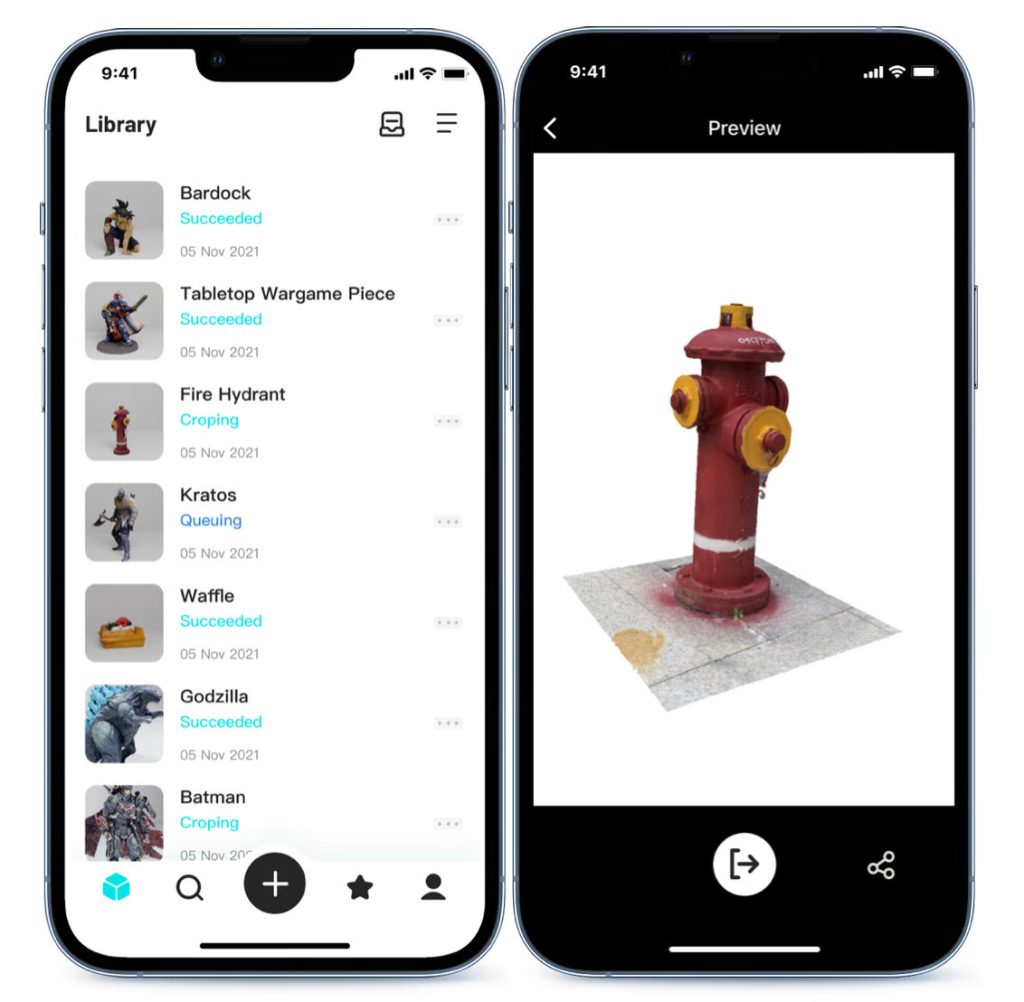 The company that created the now-discontinued PHIZ 3D scanner, KIRI Innovations, has created a free 3D scanning app called KIRI Engine. This app, which is available for both Android and iOS, makes use of photogrammetry technology. The app's standard version is completely free to use, but a Premium version with a monthly or yearly subscription is available.
Users can create 3D scans with the KIRI Engine app by using their smartphone's camera and photogrammetry technology. The app also includes advanced editing tools, allowing users to fine-tune their scans and export them in a variety of file formats. Although the app is free to use, the Premium version includes extra features for those who require them.
6. Canvas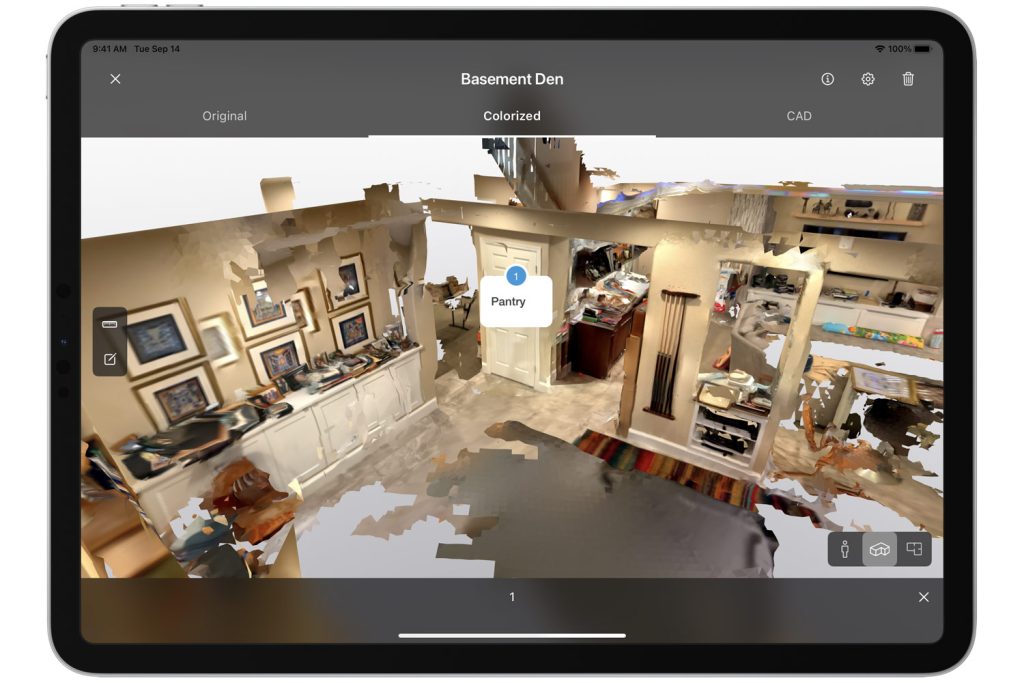 Canvas, a free 3D scanner app for iPads, was created by Occipital, a US-based company. Professionals such as architects, real estate agents, and designers will find this app especially useful. The app has a simple interface, and the 3D scanning process is simple. Users simply walk around the room they want to scan while tapping on their iPad screen, and the app creates a 3D model of the room in real-time.
When the 3D scan is finished, users can save it to their iPad or email it to friends or colleagues. Canvas also provides a Scan to CAD service for $29.95 per scan. With this service, users can have their 3D scans converted to a CAD format, which is especially useful for those who need to use the scans for architectural or design purposes.
7. Qlone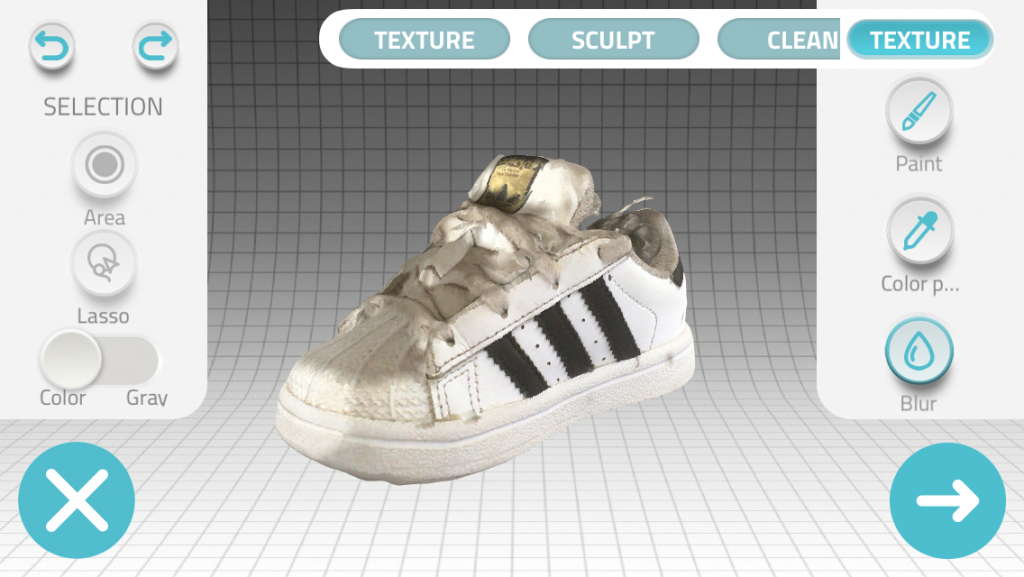 Qlone is a mobile 3D scanning app created by EyeCue Technologies, an Israeli software company. Qlone, unlike some other 3D scanning apps, processes 3D scanning results locally rather than using a cloud platform. To use the app, users must print a black and white mat that looks like a QR code and place the object to be scanned on top of it. The app supports multiple mats for scanning objects of various sizes and offers near-real-time 3D scanning. Qlone users can export their 3D models in a variety of formats, including OBJ, STL, PLY, and X3D.
8. 3D Scanner App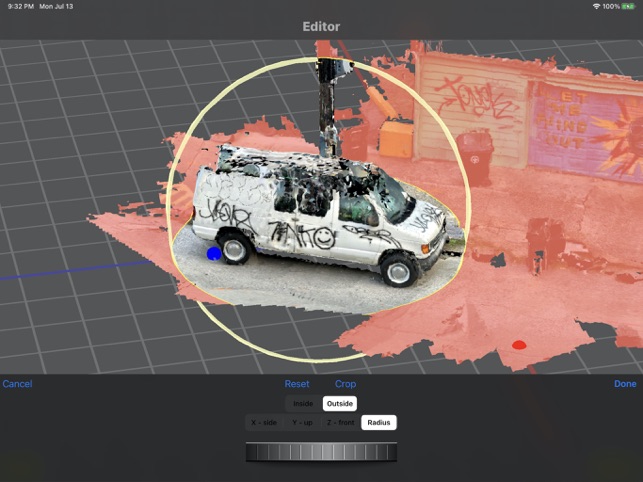 3D Scanner App for IOS is a powerful tool that creates 3D models from photos and videos using the photogrammetry process. This app is especially beneficial for professionals working in 3D design, CAD, architecture, game assets, AR, VR, and XR. Users can easily convert 2D images into 3D models using this app, giving them more design and prototyping flexibility.
The Object Capture API is used in the app, which is a powerful tool for capturing and processing images into 3D models. Many hardware platforms support this API, making it a versatile tool for a wide range of users. Users can use this app to quickly create high-quality 3D models from a variety of sources, such as photos and videos.
The 3D Scanner App for Mac also allows users to share their 3D models with others. For example, users can share USDZ models via iMessage, allowing friends and family to see the models in augmented reality.