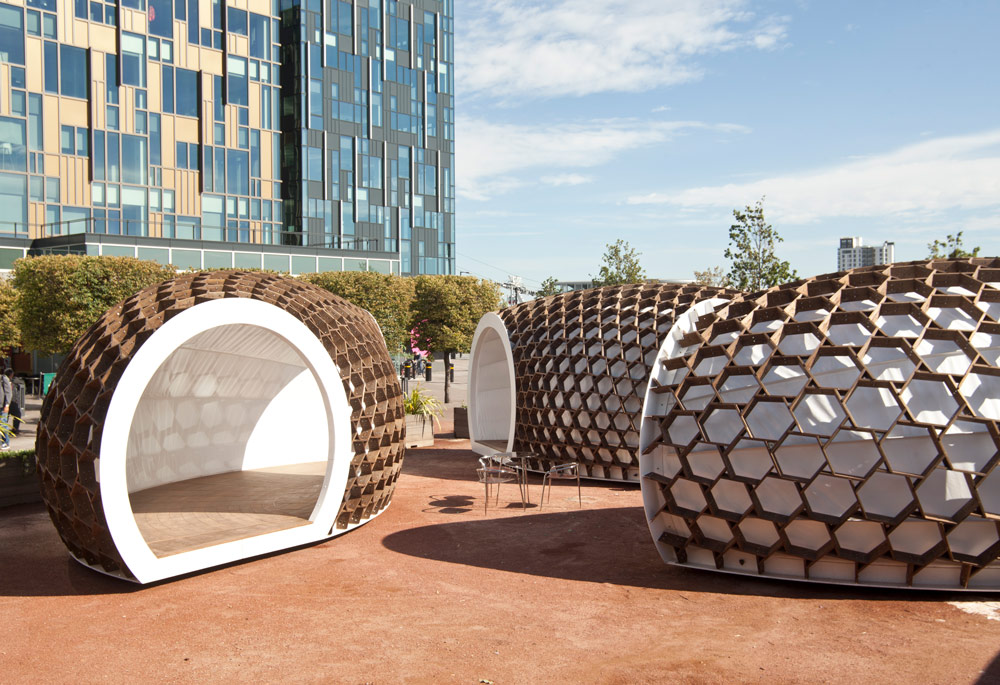 Using state-of-the-art parametric design tools and digital fabrication, KREOD brings together some of the most talented designers, engineers, and innovative materials to challenge current thinking and showcase sustainable and forward-thinking building methods. Designed by Chun Qing Li of KREOD Architecture, the London Olympic Pavilion is located next to Peninsula Square, between Emirates Air Line and The O2 at Greenwich Peninsula now until January 2013.
The brainchild of Chun Qing Li, Managing Director of Pavilion Architecture, KREOD is an innovative architectural sculpture, organic in form, environmentally friendly, and inspired by nature. Resembling three seeds, these three 20m2 pods combine through a series of interlocking hexagons to create an enclosed structure that is not only magnificently intricate but secure and weatherproof. KREOD functions beautifully both as an architectural landmark and an imaginative exhibition space – its three pods can be combined in a variety of configurations or installed as free-standing forms.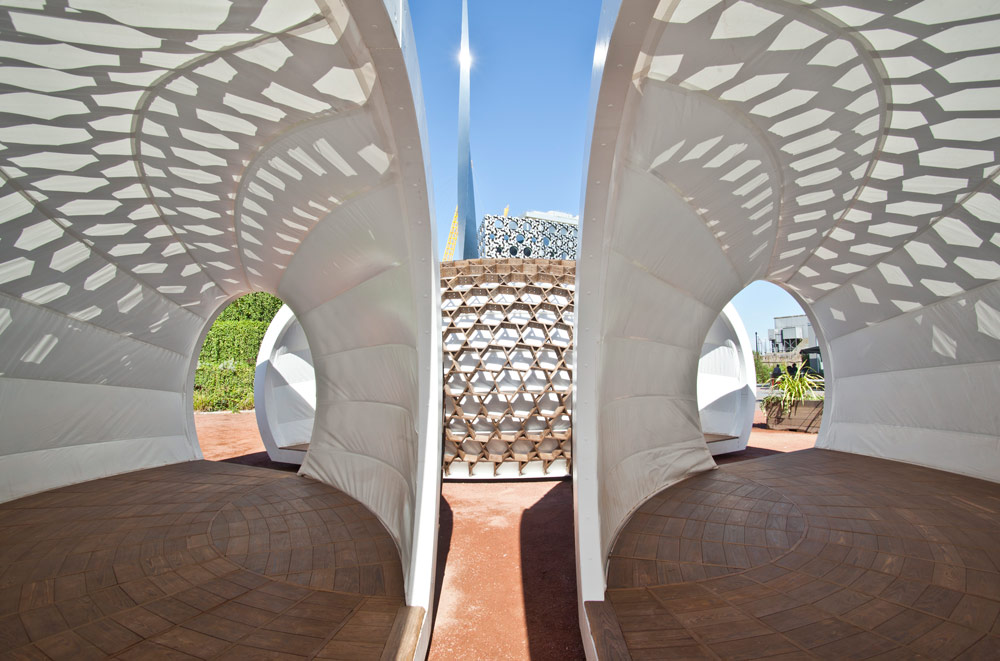 KREOD consists of three compartments and has a footprint of 60 square meters (3 x 22 sqm). It is 3 meters high. The structural design aims to show a sustainable and forward-thinking building method in the digital age, challenging the new way of thinking, designing, engineering, fabricating, and installing. The design had practical considerations for transportation, storage, disassembly, and reassembly i.e. stackable components, and modularity.
Structural engineers Ramboll UK worked alongside geometry consultant Evolute, AR18, and Tensilefabric to deliver this unique eye-catching structure. Constructed of Kebony – the award-winning sustainable alternative to tropical hardwood and preservative-treated wood – the wooden structure of KREOD is durable, resistant, sustainable, environmentally friendly, easily maintained, and beautifully aesthetic. KREOD is the latest UK showcase for Norwegian Global Cleantech 100 company Kebony AS, which is rapidly becoming the choice of leading architects, builders, and developers.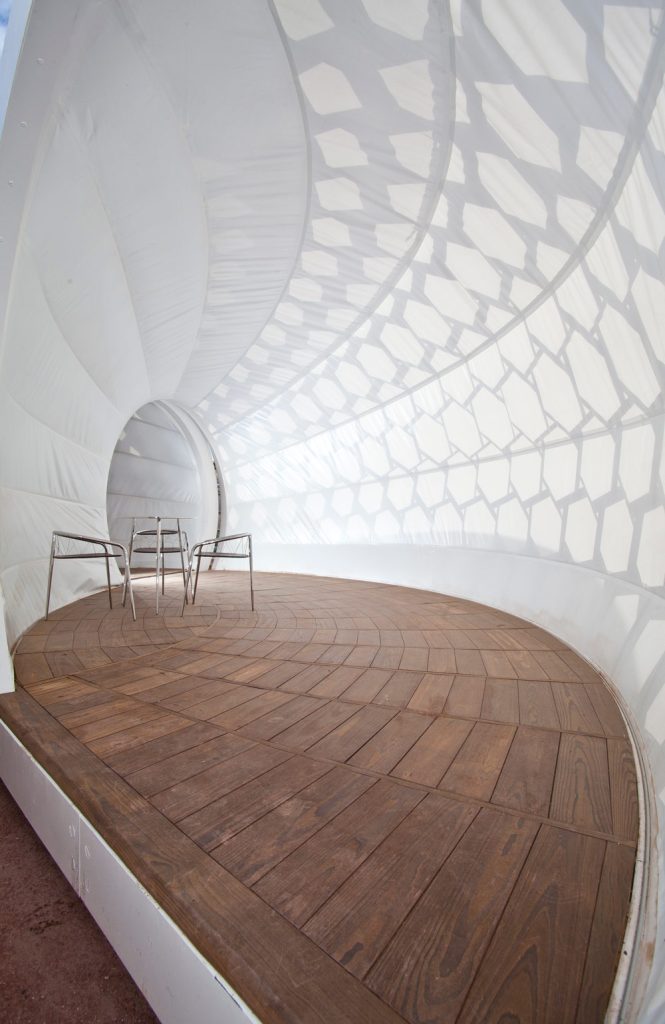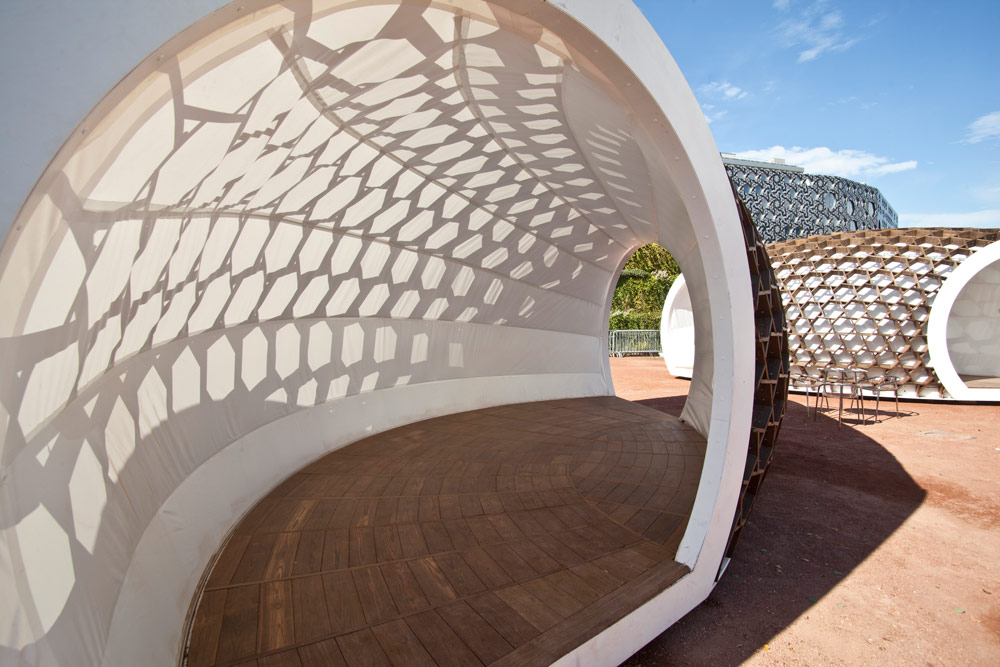 London Olympic Pavilion considered the environment and the life cycle of the design work. For example, the choice of material was sustainable, recyclable, and eco-friendly timber. KREOD also could be utilized as a media center, popup bar, marketing, and event space during and beyond the London Olympic Games 2012. KREOD Olympic Pavilion was sold as an indoor/outdoor feature i.e office meeting pod, garden feature, and bike shed. It will be a very sustainable way to extend the life of the pavilion beyond the exhibition.
This is what KREOD Architecture believes:- Architecture is inclusive and highly collaborative. Our innovative application of experience and knowledge sharing enables us to create design solutions – aesthetically, functionally, economically, and environmentally friendly.
"Architecture is our passion; we are committed to hands-on experience, research, and use of advanced technologies, engagement with sustainability, and all aspects of creating great architecture," said Chun Qing Li.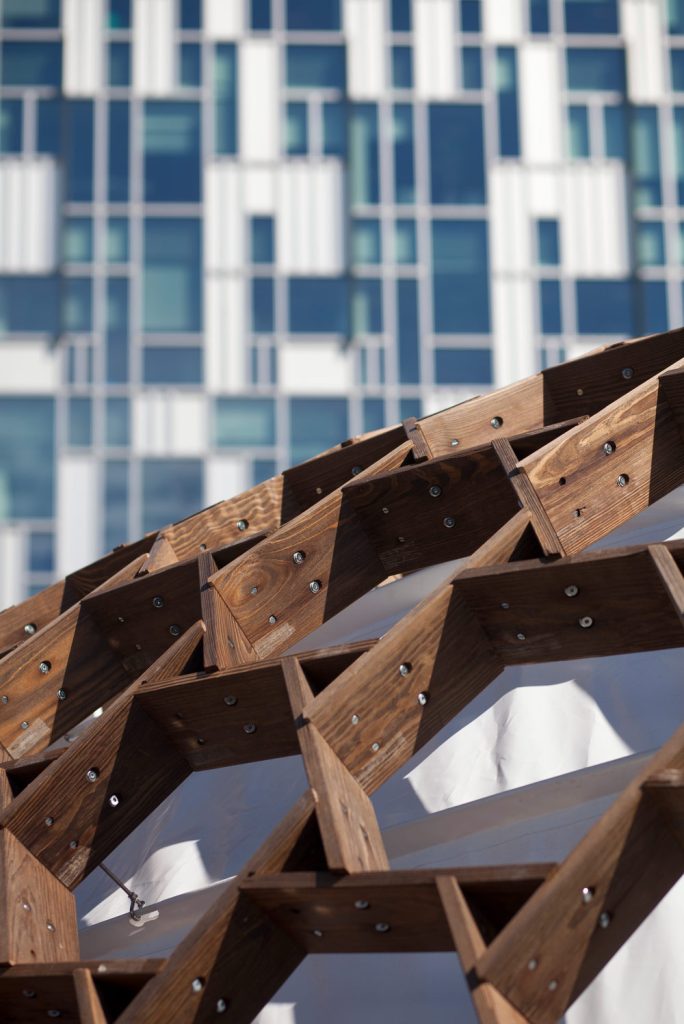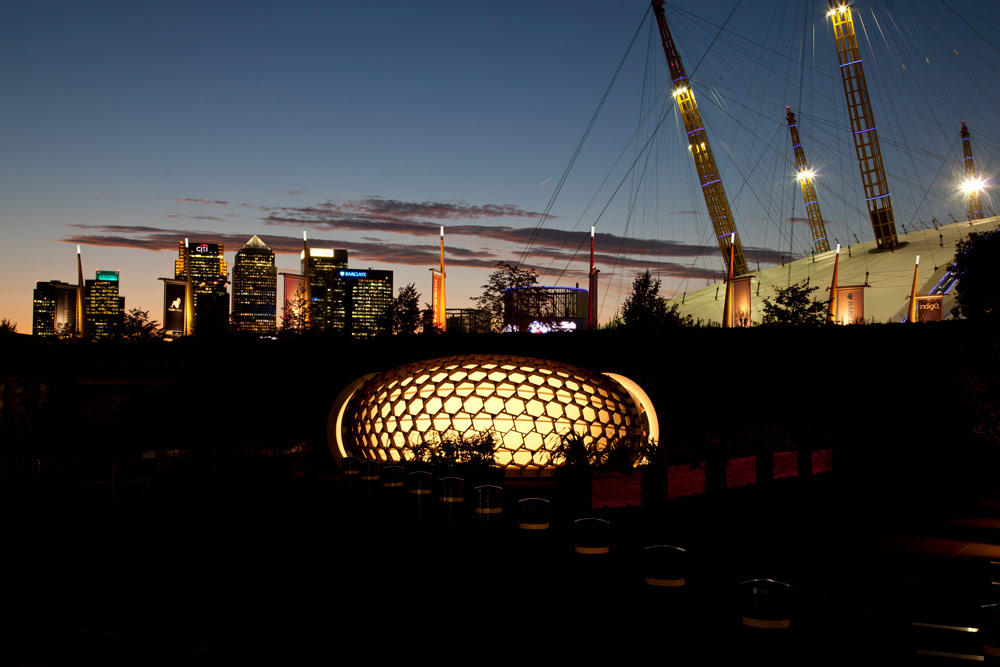 Project Info
Client: KREOD
Designer: Chun Qing Li at KREOD Architecture
Location: Greenwich Peninsula, London, UK
Project Manager: KREOD
Principal Contractor: KREOD
Structural Engineer: Ramboll
Geometry Consultant: Evolute
Tensile Material: Serge Ferrari
Tensile Manufacturer: TensileFabric
Timber: Kebony Project Partners: KREOD, KREOD Architecture, Kebony, Quintain, Greenwich Peninsula Partnership, Amazing Space, Ramboll, Evolute, Bentley, Uniform, Tensile Fabric, Serge Ferrari, HP, Targetti Poulsen, AR18, JT Consulting
Photographer: Ed Kingsford