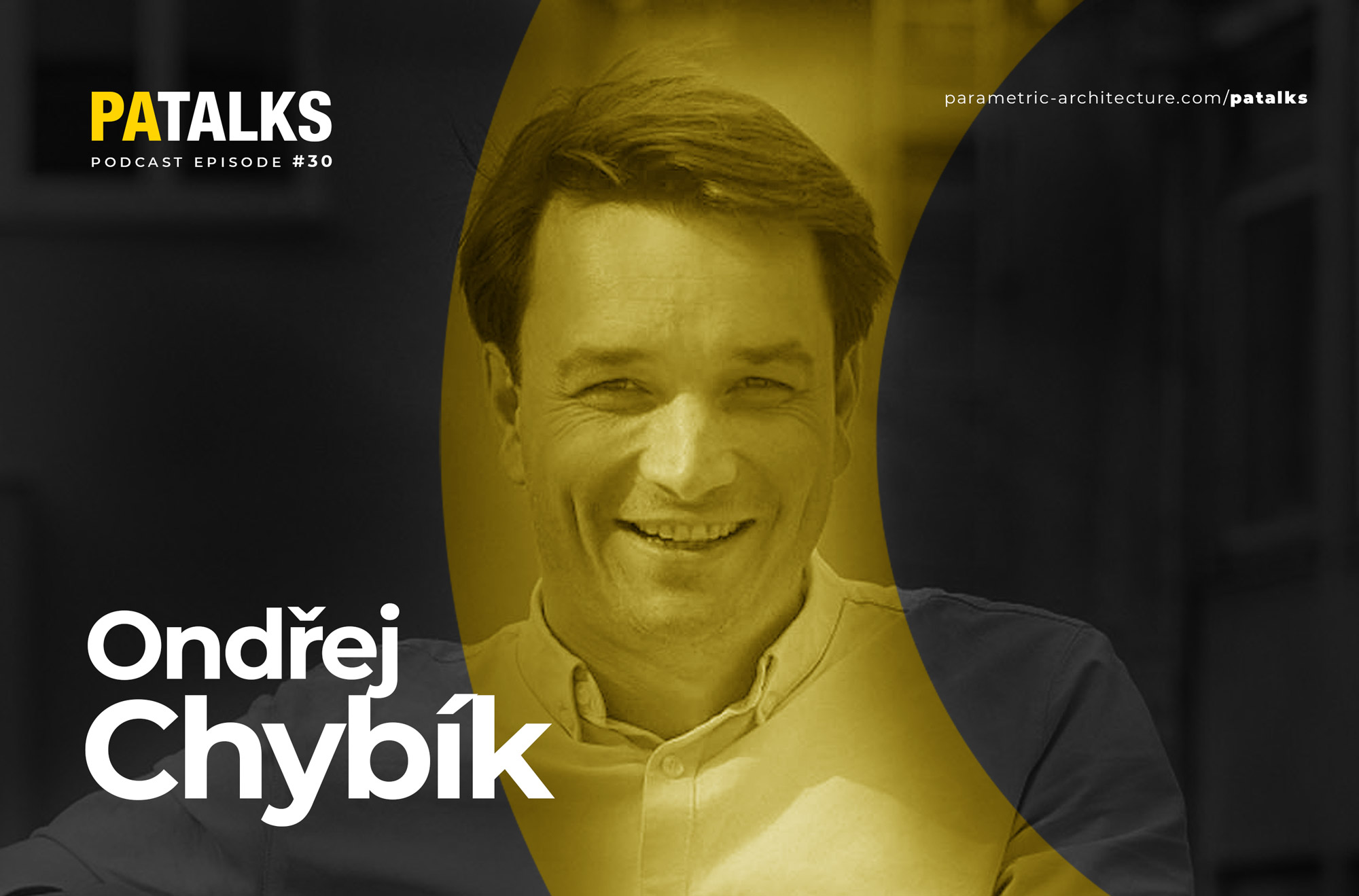 Tune into an enthralling discussion in the PATalks series with Ondřej Chybík, Founder Chybik+Kristof on his fast-growing studio. The practice founded in 2010 by Ondřej Chybík and Michal Krištof. Operating with 50+ international team members from our offices in Prague, Brno, and Bratislava; the practice aims to bridge the gap between private and public space while transcending both generational and societal spheres. Taking into account local histories and environmental specificities, the studio works in the fields of architecture, urbanism, research, education, and on a wide array of projects, ranging from urban development to public and private buildings.
Watch on YouTube:
About Ondrej Chybik
Ondrej Chybik is the co-founder of the studio Chybik+Kristof based in Prague, Brno, and Bratislava. Chybik has degrees in both Architecture and Urban Design. During his early years, he worked at the Viennese studio, PPAG.
He has a prolific career in teaching that starts from being the Faculty of Architecture at the Brno University of Technology, and he was a guest critic at the Faculty of Architecture, the Slovak University of Technology in Bratislava, Slovakia and at the Faculty of Arts and Architecture in Liberec, Czech Republic.
He has been part of the international juries of architectural competitions or national prizes of architecture in Slovakia and the Czech Republic. Together with the studio, along with his partner they have been honored and recipients of many accolades, including the 2019 AR Design Vanguard. His work was exhibited at the MoMA NYC as part of the Uneven Growth exhibition. In 2015 Forbes selected him on the "30 under 30" list.
Witness a candid conversation with Ondrej Chybik and Hamid Hassanzadeh, Founder of PA.
Listen on Spotify:
In the PATalks interview series, PA's founder and creative director, Hamid Hassanzadeh, sits down with leading architects and designers to discuss their lives, careers, and visions for the future. Watch/Listen to the episode or subscribe on YouTube, Apple Podcasts, Spotify, and Google Podcasts to catch the whole series.
I hope you enjoy this discussion. Don't forget to subscribe to our YouTube Channel. Please give us your idea about the podcast. Make sure to follow the platform on Instagram, Youtube, and Twitter, and support us on Patreon. Also, you can listen to our podcasts on Spotify, Apple Podcasts, and Google Podcasts. Also, you can use #patalks on Twitter, Instagram, and Facebook to give us feedback about the podcasts. Thank you!