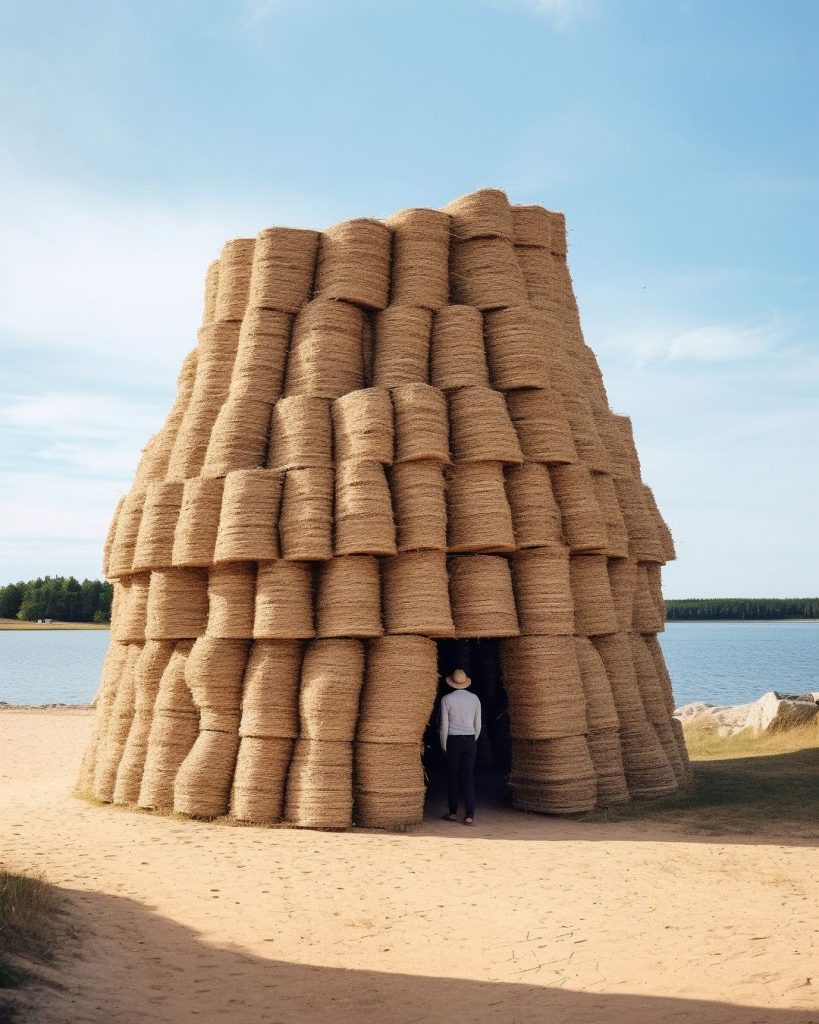 According to Stephane Bauche, everyone discusses AI, ChatGPT, Open AI, and Stable diffusion. Students are cheating on their tests, lines of code are writing themselves, graphic designers are suing for fraudulent use of their copyrights, parametric shapes are becoming fashionable again, everyone has become an illustrator, and it is even said that the Skynet prophecy is getting closer… According to Stephane, all this is happening very fast.
Only a few months have passed since the release of design solutions with artificial intelligence on the consumer market. It's only a few months since Stephane started using the image design software, MidJourney. This reminds him of the beginnings of Facebook, Emule, Google Maps…
According to Stephane, revolutionary technologies evolve very quickly. Let Stephane give us this, not food for argument, but the story of Stephane's first steps on MidJourney: a sincere experience, as a report of astonishment and, perhaps, a little food for thought for some of you. Stephane (@a_b_c_h) is an architect and has been practicing in Paris for 20 years. He has worked on projects of all sizes and types: apartment renovation, luxury hotel creation, social housing towers, and public infrastructure in urban and rural areas. He considers himself creative within a given framework. He has the chance to be passionate about his job and driven by the evolution of its practices and the integration of new software (Revit, Enscape, the Occulus).
The image we have in mind will never be released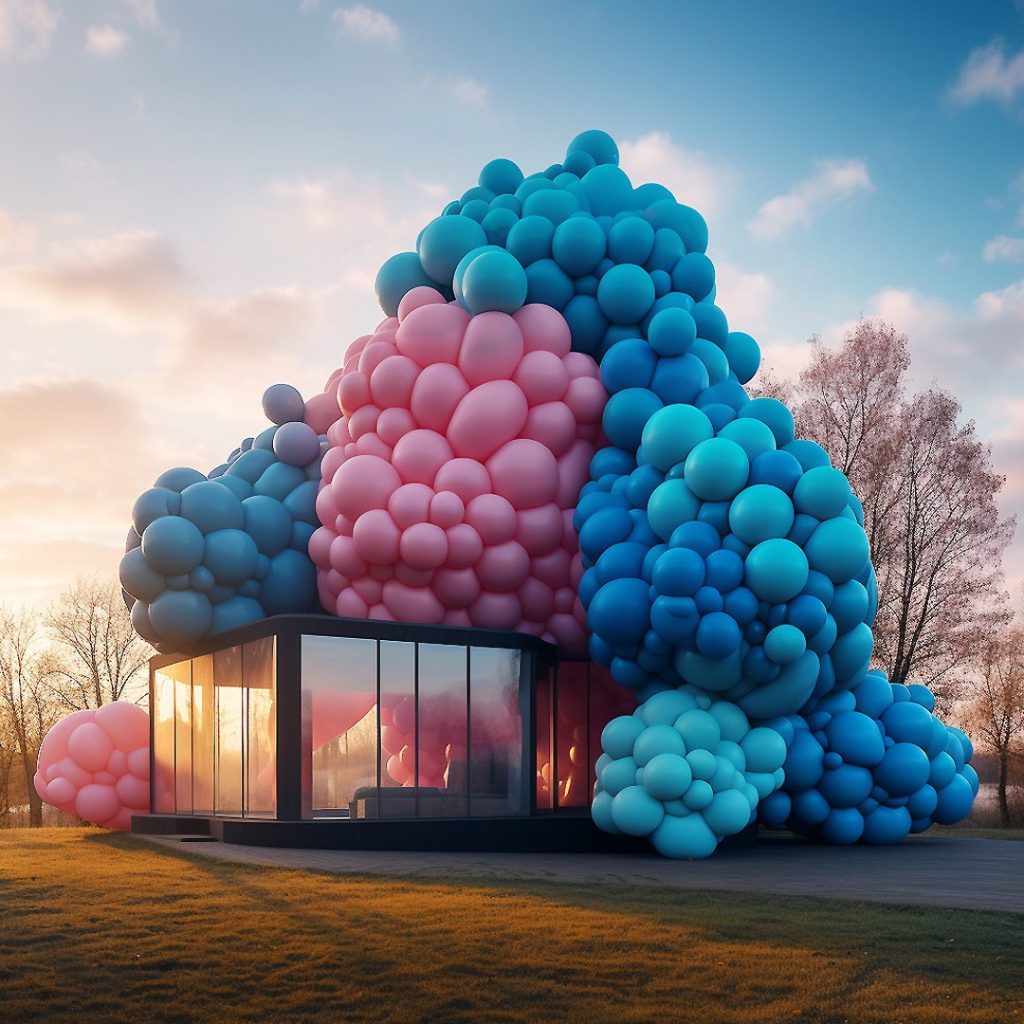 According to Stephane Bauche, for those who still don't know, the machine is not completely connected yet to our synapses. The image proposed by the software will never reach the precise reference you have in mind. For the anecdote, Stephane has been trying to recreate the iconic places of the famous Dragon Ball manga on MidJourney for six months. The result is still disappointing; too far from Akira Toriyama's drawings. For Stephane, forget AI and use Google Images if you are looking for an existing reference!
The error can be turned into an advantage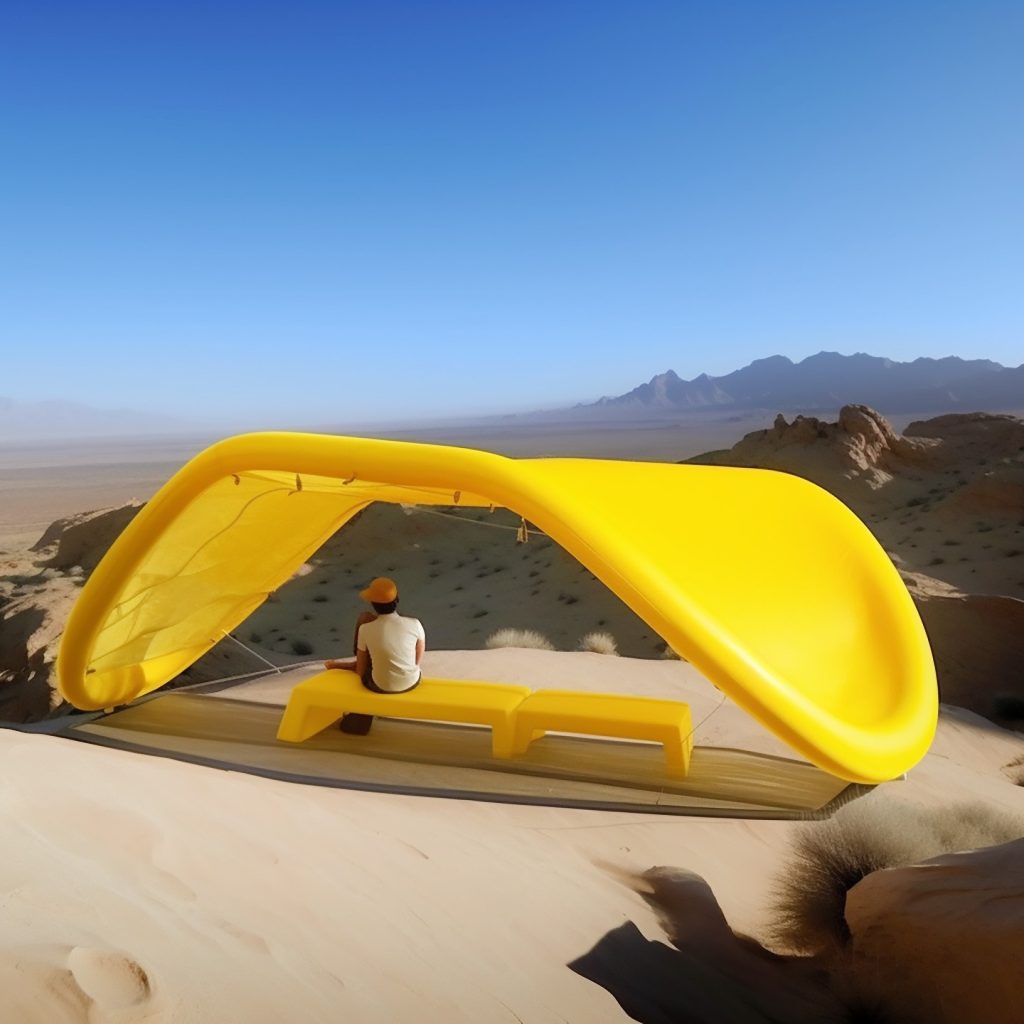 The architect must keep an eye on his image. There are still some areas where the human needs to act. The images are more and more realistic, but despite that, inconsistencies or defects appear, sometimes when zooming in, sometimes in a flagrant way. Some basic mistakes appear: light, shadows, and geometry may not be respected. And sometimes it could turn into an advantage, like Escher's drawing or the Penrose triangle.
More and more images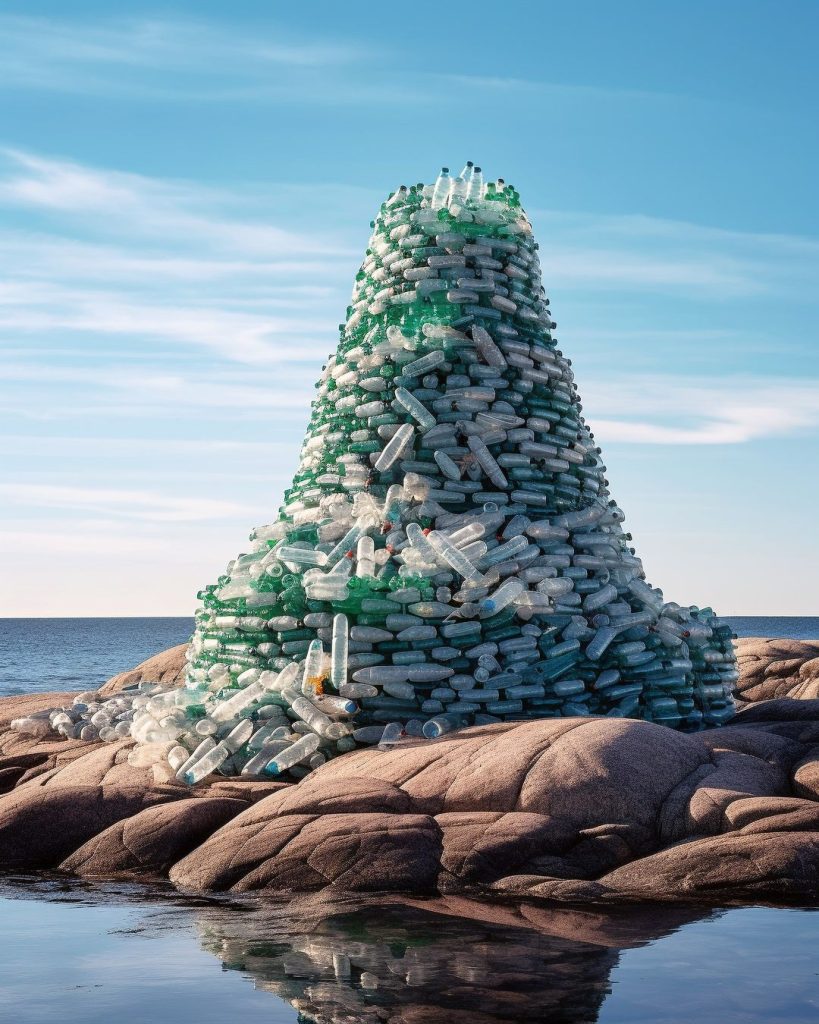 Stephane oriented his production to the representation of reality: the realism of the structure, the light, and the notion of scale (textures, furniture, people at the right size). In the early stages of my use, Stephane chooses as a starting point the style of an architect or an artist -whose work he appreciates – that he associates with real objects (a house, a chair, a bus shelter). Then he refines by typology, materials, site, by point of view. A dozen or so slightly different images come out, all from the same point of view, the same atmosphere, the same prompt. He keeps 4 or 5 of them. Now, He has evolved to work on more general themes (construction sites, stilt, cantilevers, arches). According to Stephane, this allows him to discover wider variations of atmosphere, situation, of viewing angle. It's as if Stephane was shooting around the same object, which was different at each new angle.
Stephane Bauche gets about 60 images on the same theme with about ten different points of view. Finally, he keeps only the 8 or 9 images that seem most relevant to his sensitivity.
Choosing the right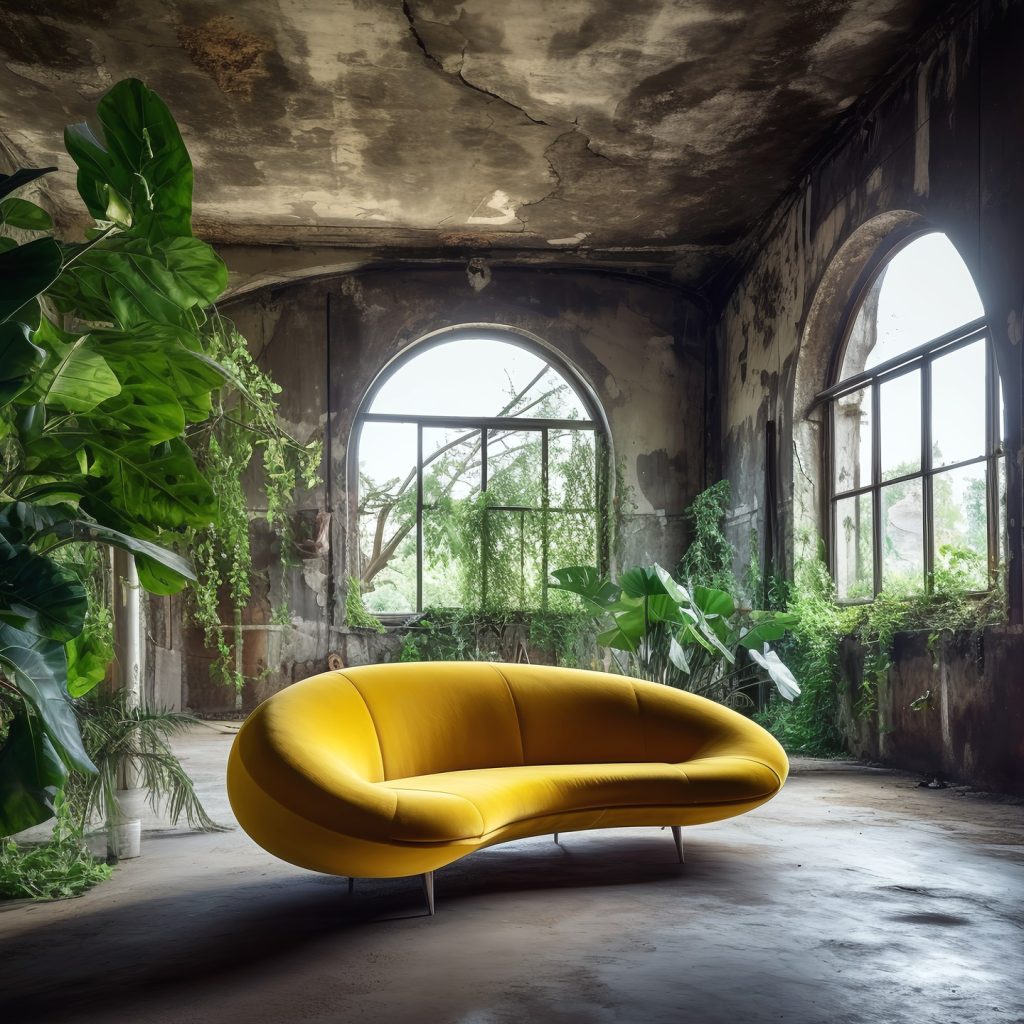 As in any good curation, too many images make it more challenging to identify the right image. He becomes the curator of the images he has generated thanks to artificial intelligence. How does he select THE image? By using the same method as for an image made without AI. It balances light, proportions, colors… and individual sensitivity.
For his part, he can rely on his intuition and creative eye built by his travels, the flow of books he has read, and the hours of watching movies, series, and 3D images – for 40 years now. Once he finds a great image, he systematically reworks it. Stephane Bauche cannot help but correct the contrasts, color range, or even the framing thanks to the first great image creation software, Photoshop. He created 15,311 images in 6 months and broadcasted 1,798 (aka 12% of my production).
Credit the right image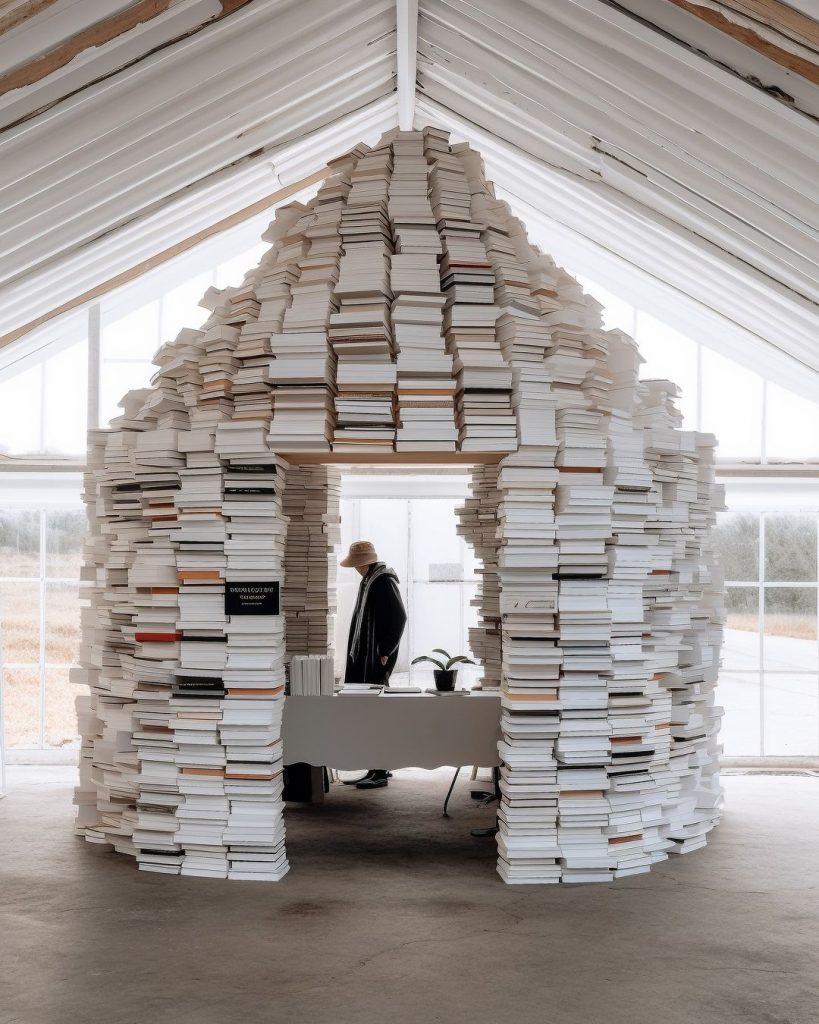 Is this image the result of Stephane's imagination and creativity, or one of his intelligent machines which knew how to answer – faster than my brain – to the ultra-fast logic of the algorithm? Who created this image? Stephane or the software? Since he chose it and even reworked it, was it him? Creating the right image is an amazing blend of servers, MidJournney's database, and human sensibility. This human eye that determines the right image invites him to feel 100% the author and owner of the production path, the sequence of prompts, and the images produced. By filing a final gesture of final polishing, he saved himself from a dilemma regarding the intellectual property of the images produced. He has a happy paternity of it. Period.
*The text was provided by Stephane Bauche and reviewed by PA Editorial Team.
If you're curious about AI tools and their possibilities for architectural design, check out PAACADEMY's AI workshops.