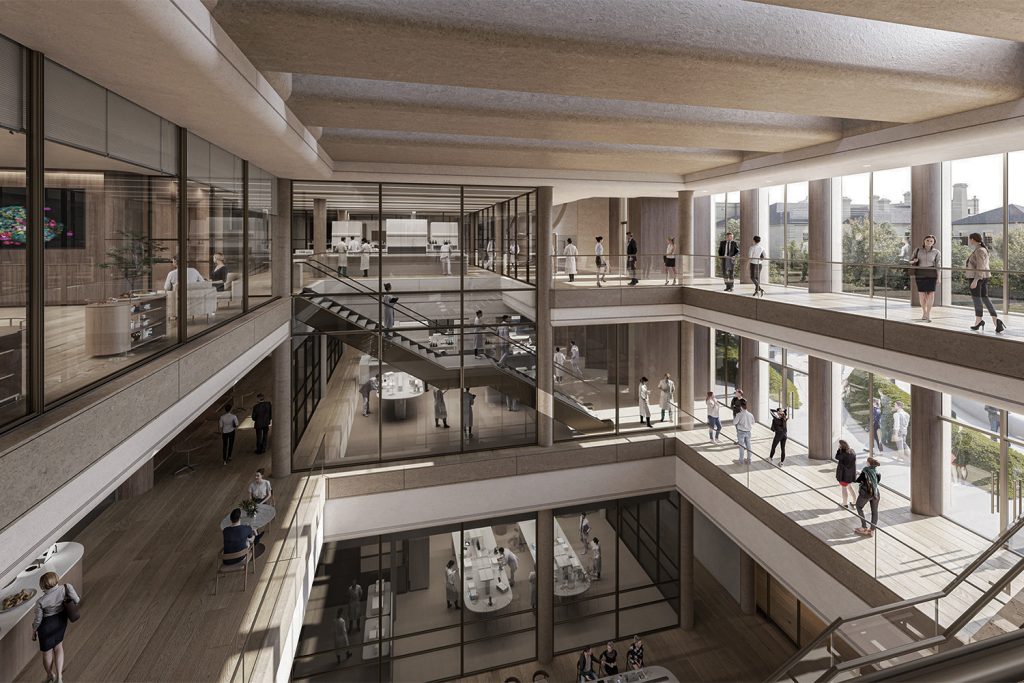 Foster+Partners revealed designs for the Ellison Institute of Technology campus in Oxford.
The upcoming campus will consist of over 30,000 square meters of research laboratory space, a patient clinic for oncology and wellness, as well as educational and meeting areas that will aid EIT's primary goal of addressing four of humanity's most challenging and persistent issues. The construction of the campus is expected to be completed in 2026.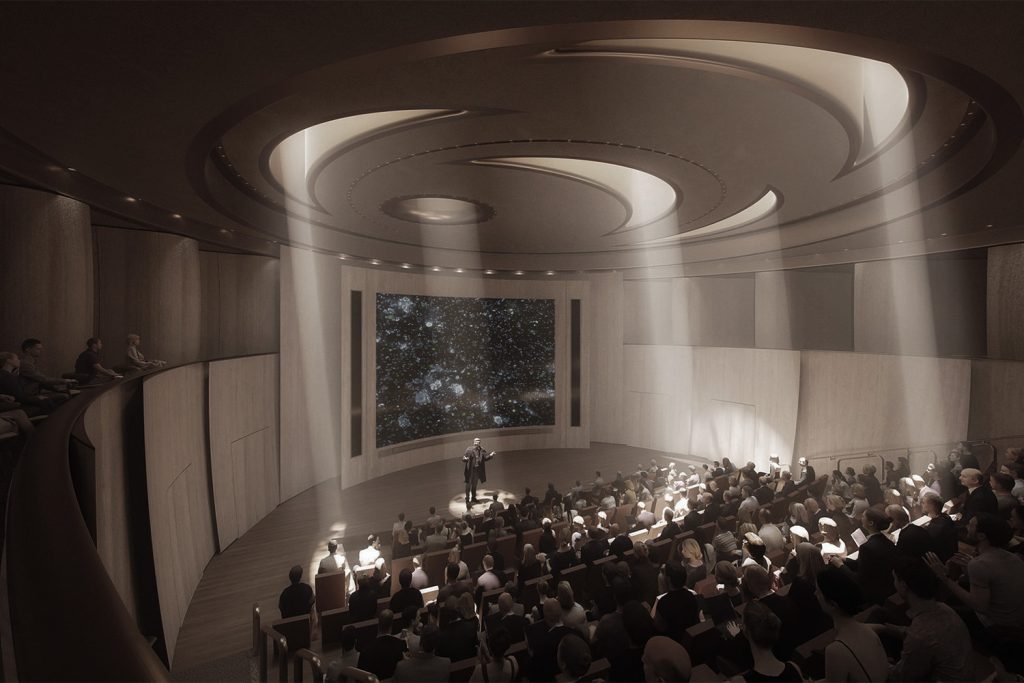 Norman Foster, Founder and Executive Chairman of Foster + Partners, said: "Our design for Ellison Institute of Technology's new Oxford campus creates a truly collaborative and nurturing environment, which will encourage research and breakthroughs. A primary objective of the project is to break down barriers between researchers, scientists, clinicians and patients, creating a human-centred and holistic approach to healthcare and technological innovation."
Gerard Evenden, Head of Studio, Foster + Partners, added: "The campus is spread over two plots, Littlemore House and Oxford Science Park, which are directly connected by a verdant treetop walkway. We are working closely with the landscape architect, Fernando Caruncho, to restore greenery across both plots and provide spaces which enhance wellbeing for patients and staff."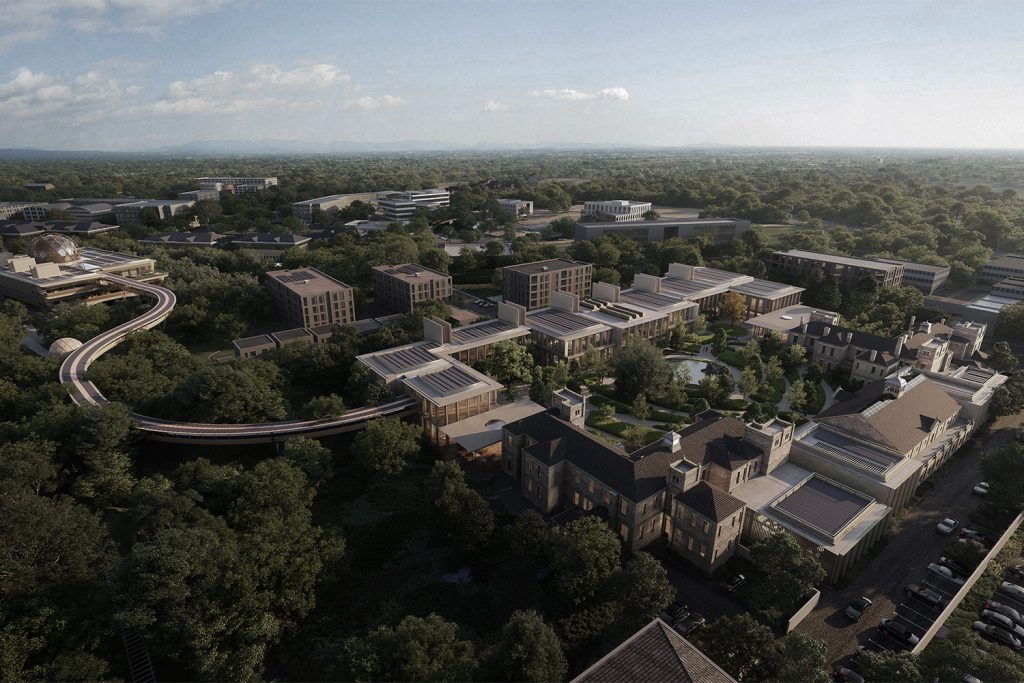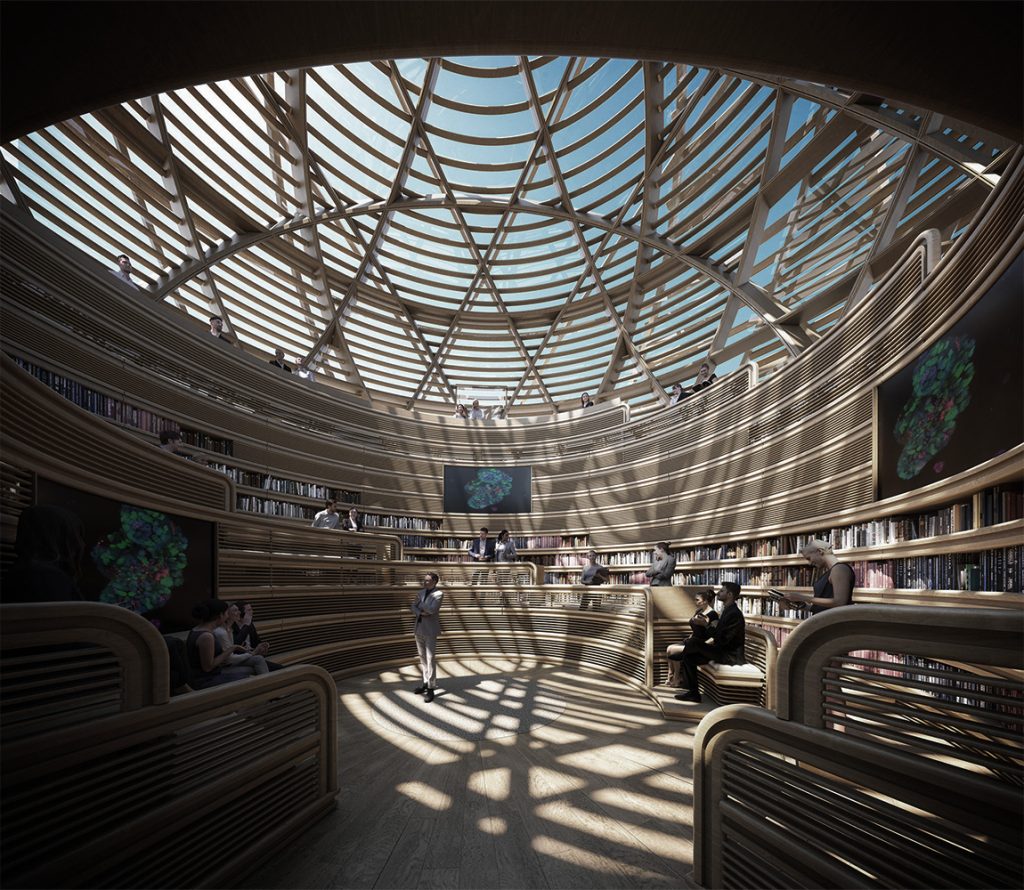 David Agus, Founding Director and CEO, EIT, said. "With the expansion of our interdisciplinary team of researchers, scientists, physicians and innovators across two continents, Ellison Institute of Technology is reaffirming our mission of improving human lives through innovation and collaboration."
Wherever possible, existing buildings have been preserved and renovated to reduce the embodied carbon content of the development. The rooftops are equipped with photovoltaic panels that capture solar energy and convert it directly into electricity to power the campus. Additionally, there is a wooden dome structure located at the center of the treetop walkway, providing a natural setting for scientists and researchers to work in.