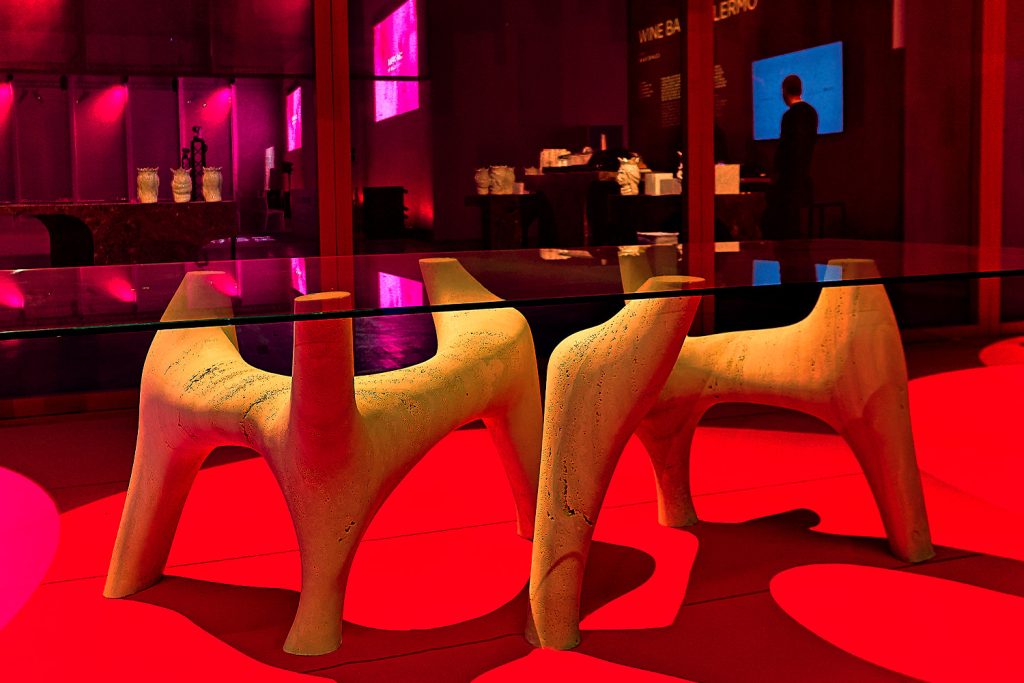 Curated by the Polytechnic of Bari, particularly by Prof. Giuseppe Fallacara, this year's "Marmomac Meets Academies" collaborates with Italian and foreign universities to showcase innovative research on using stone in architecture and design.
"The space of the exhibition has a square shape and is characterized by a big 'hanging vault,' composed of lithic elements, under which all the prototypes are arranged. Specifically, the hanging elements represent the stars of the firmament ('stereoma' in Greek, from which the word "stereotomy" derives) and they have been realized using coral breccia of Castel del Monte. This breccia is not natural, but it has been artificially produced following an innovative recipe deriving from specific research about the use of waste material for recomposed stone." stated Giuseppe Fallacara.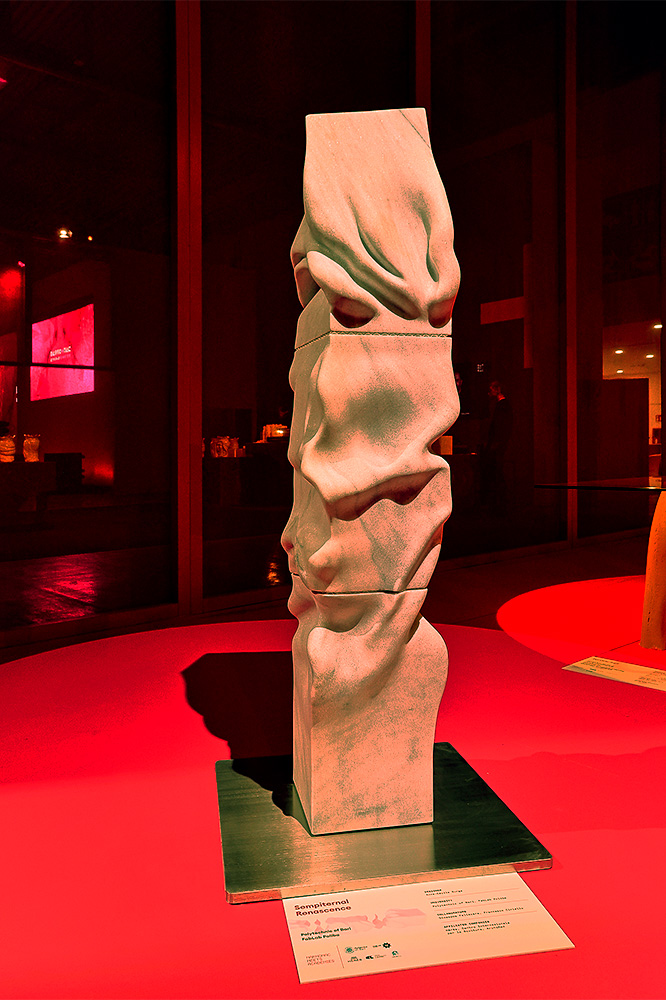 Different types of study are shown in the prototypes during exhibition, such as the use of thin stone slabs, recomposed stone, 3D printed stone, and structurally optimized stone which aim to find eco-friendly ways to use lithic material.
The Stereotomic Tripod is put out in the middle of the exhibition area, right under the hanging vault. It is a full-size model of a triangular vaulted room that was made to combine three different building methods: 3D printing, stone cutting, and fiber weaving. The other designed items are spread out all around this central "core." It is possible to make seats, tables, pavilion models, and many other things that weren't possible before with new ways of working with stone.
Universities and businesses have teamed up in productive ways, and from September 26th, they will all present the results of their study at a series of conferences put together by Marmomac.