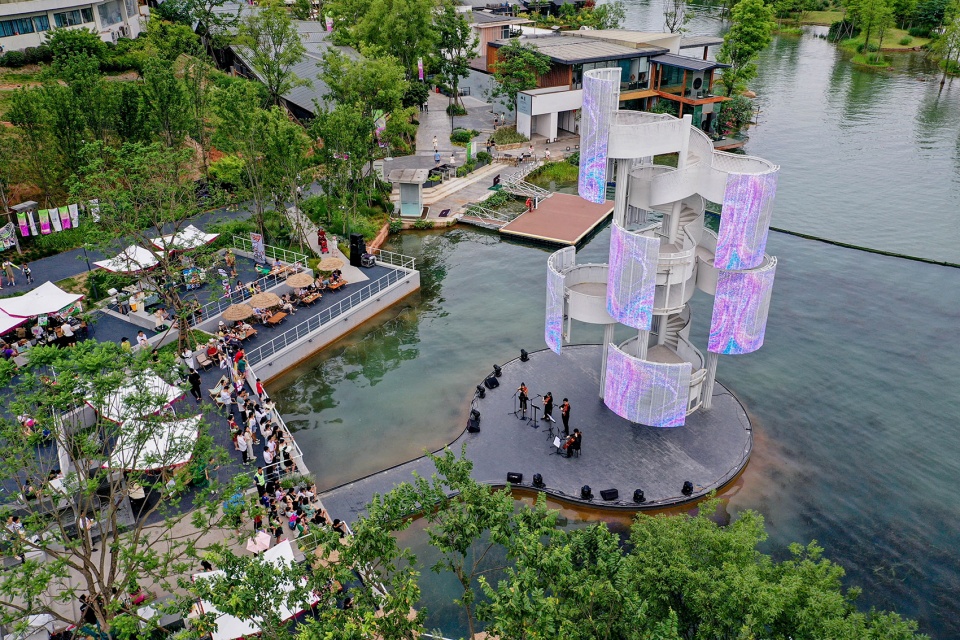 The "Tower of Life" is located in the "Pier of Time" of Luxe Lakes Eco-city; their initial concept is that the building presents a light form that grows upwards. It is mostly made up of suspended screens and floated platforms. As an outdoor multimedia art museum, it will also serve as a viewing landscape platform; as people climb the stairs, the size and orientation of the platform will change, as will human emotions.
When the lake level rises during the rainy season, the trail and platform at the bottom of the tower will be submerged, creating the illusion of floating. To face various artistic or community activities, three screens on the front of the tower could rotate around its own platform. In the future, the "Tower of Life" will collaborate with digital media and visual art artists and be used in various scenarios, including but not limited to dance performances, concert performances, theater shows, product launches, fashion shows, and so on.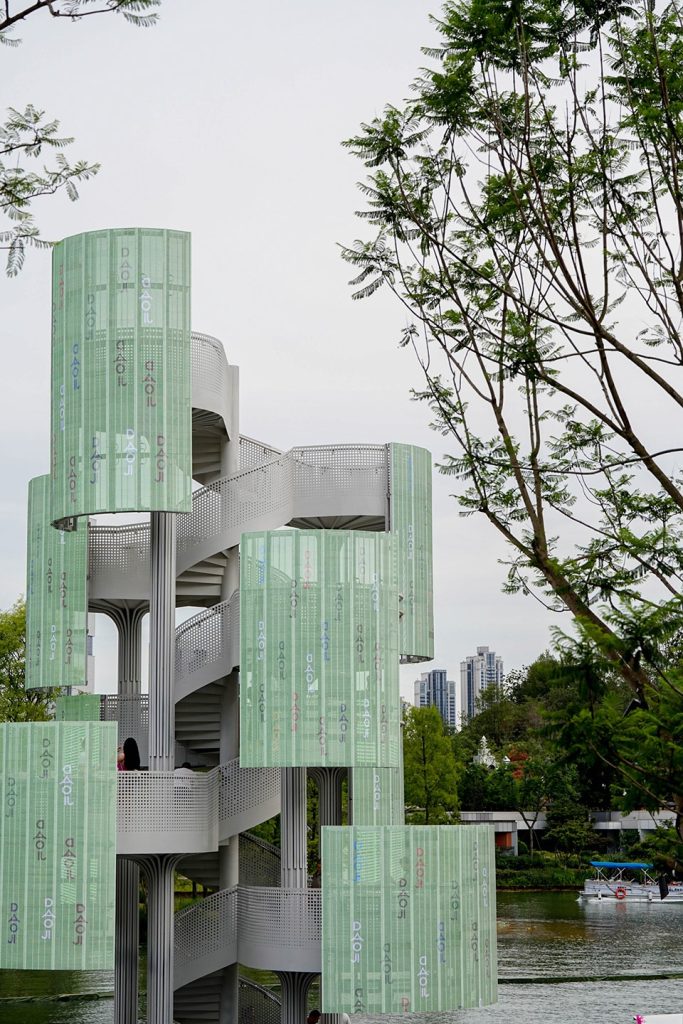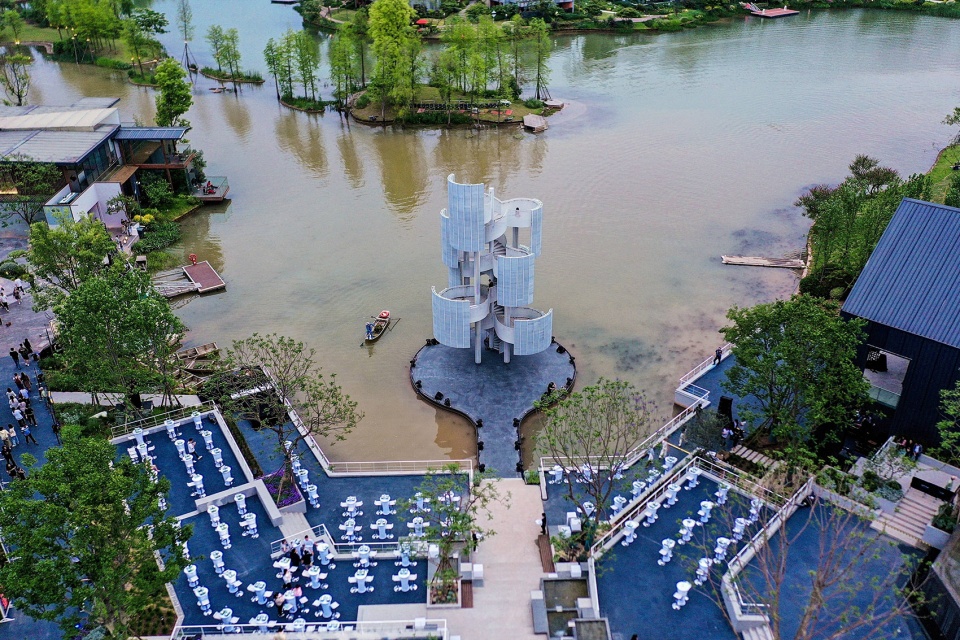 A floating art museum in the bay area comes into view as people walk along a winding trail. People will approach or observe it due to their curiosity and sensory stimulation. The designers hope that the "Tower of Life" will become a public art museum where people can participate and that its appearance will spark a discussion about public art. People can have fun with it whether it is used as a landscape tower in its normal off-screen state or various themed activities.
As a building that resembles an art installation, the "Tower of Life" has several states. When the screen is turned off during the day, it presents a translucent and lightweight landscape tower floating on the water; when it shows works of art in the evening and at night, it is a digital art museum where the screen is deconstructed to create visual interaction with people; and, of course, the three front screens can be adjusted and rotated to meet more complex needs.