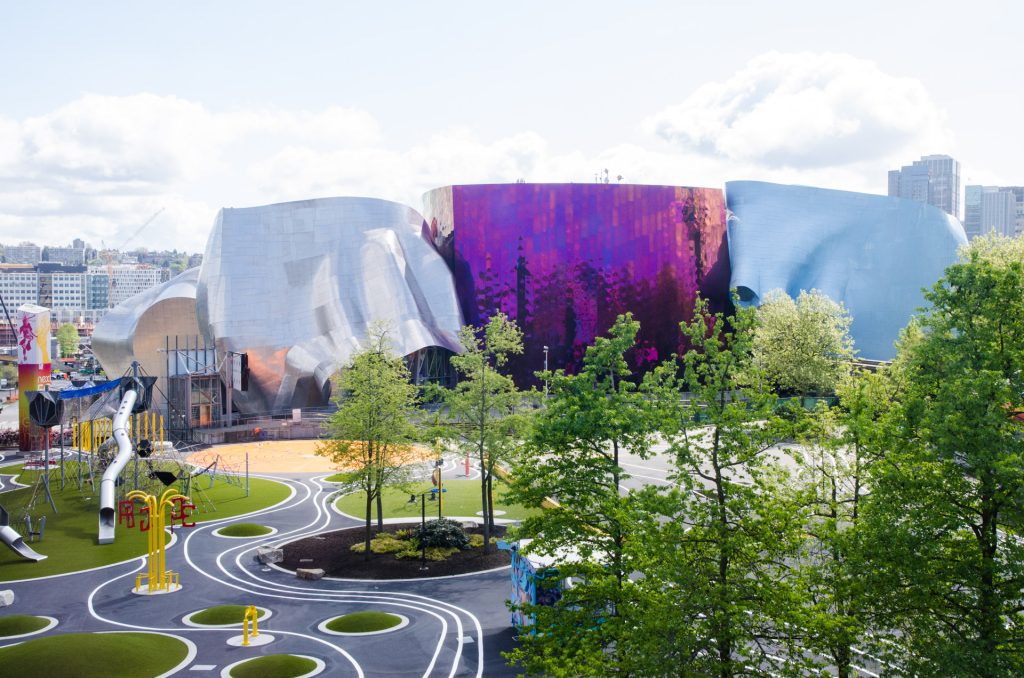 MoPOP (Museum of Pop Culture), originally called the Experience Museum Project – EMP (Experience Museum Project), was designed by Frank Gehry and constructed between 1995-2000. This experimental museum step, initiated by Paul Allen, one of the founders of Microsoft, is a project that nurtures music culture with technology, media, experience, and activities. Famous guitarist Jimi Hendrix greatly influenced Paul Allen's initiation of this project.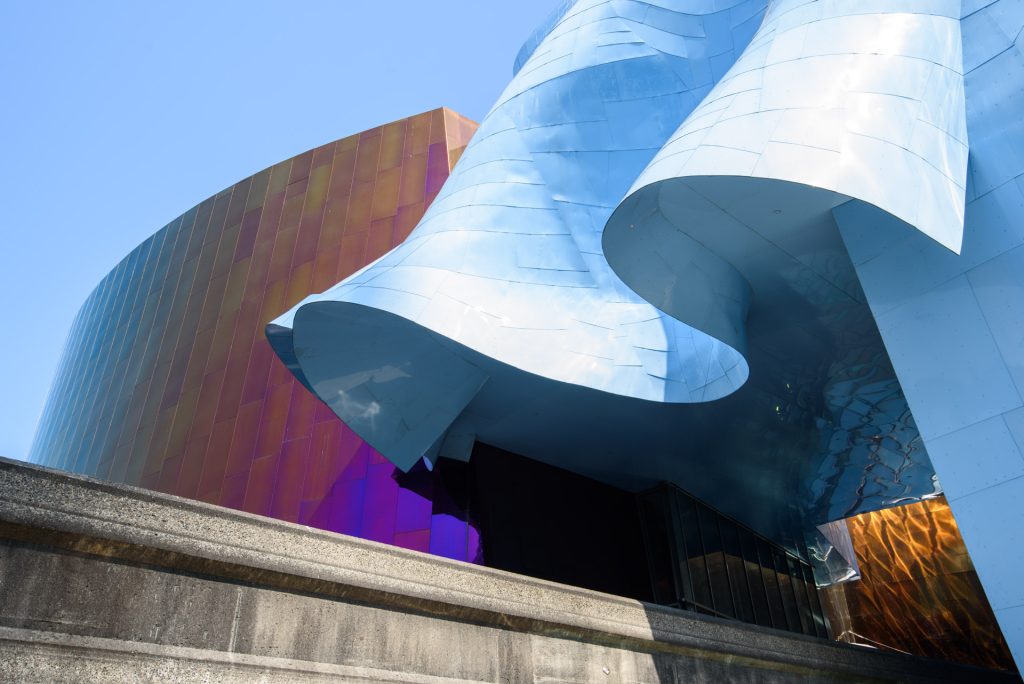 Located next to the Space Needle in Seattle, MoPOP is a museum that supports American music culture's creative and innovative nature with its architectural character. Unsurprisingly, a dynamic and innovative architect like Frank Gehry was chosen to turn such an exciting idea into a building. The curvy structures designed by Gehry, each covered in a different color and character, form the museum building.
The wavy and fragmented forms that make up the museum also reference the famous scene where Jimi Hendrix broke his Fender Stratocaster guitar during a concert. Resembling a disassembled guitar, the museum building takes visitors inside to explore and experience the history of music.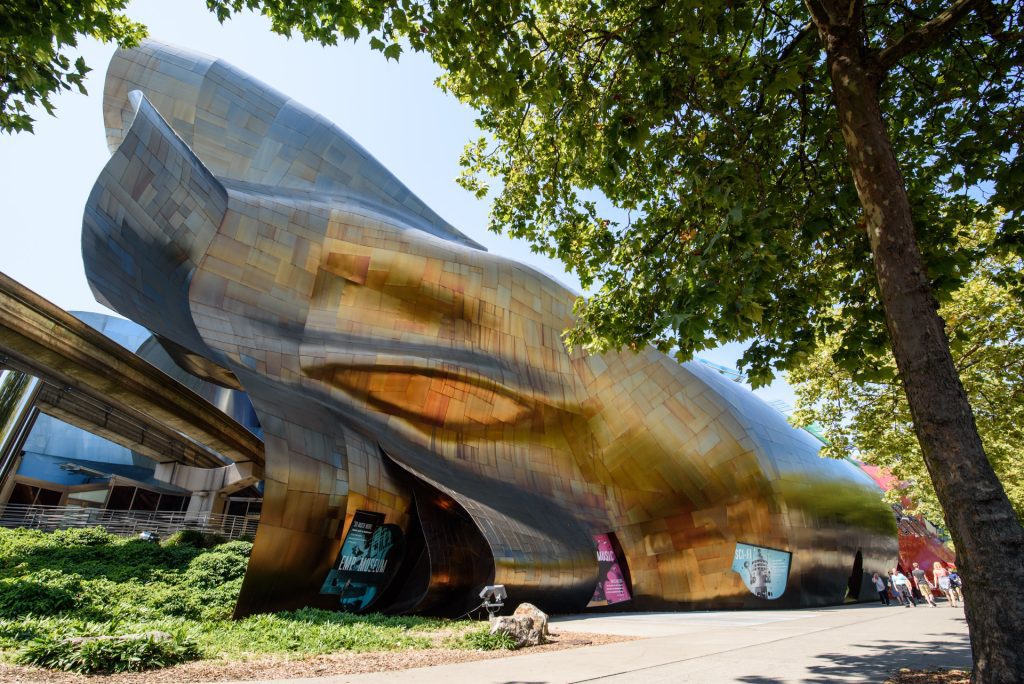 MoPOP is a project where different colors and textures are used together. Blue represents Fender guitars; gold represents Gibson Les Paul guitars, and red references the red pickup trucks used by former rock stars. It aims to appeal to the visitors' emotions through colors and textures.
MoPOP is one of Seattle's landmarks. The monorail, built for the fair established in the city in 1962 and connected to the central points of the city, passes through the structure. Thus, users of the monorail have the opportunity to experience this extraordinary museum while traveling in the city.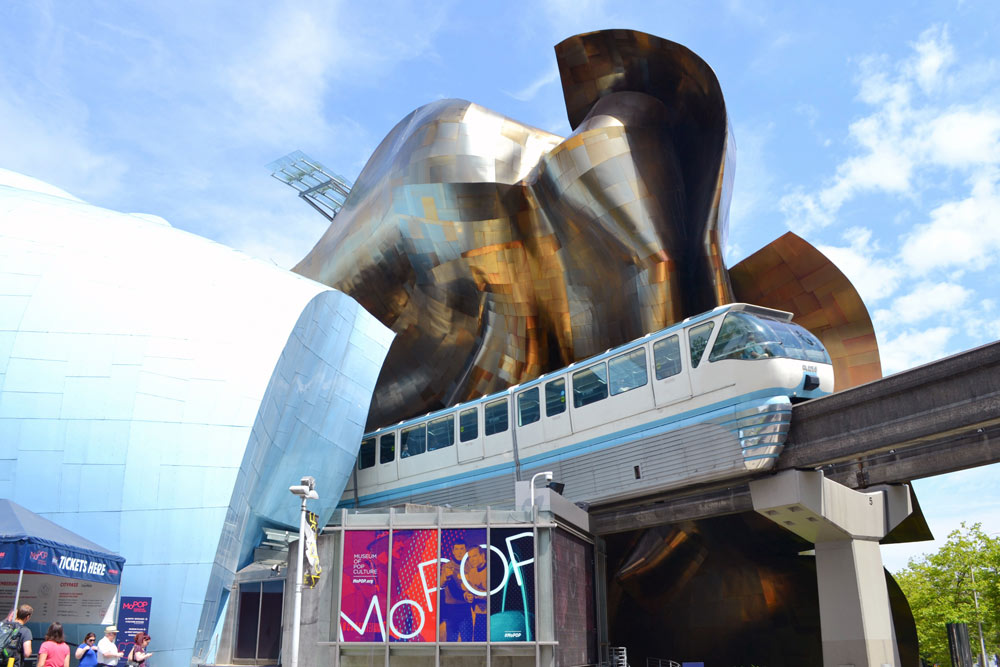 The museum's program is divided into a total of 6 parts, and the exhibition setup consists of three-dimensional pieces that come together like a puzzle. Sky Church, Crossroads, Sound Lab, Artist's Journey, Electric Library, and Ed. House visitors embark on a musical journey through these sections called House.
Sky Church is a concept developed by Jimi Hendrix. Hendrix believed that the power of music could bring people of different backgrounds together. Architecturally, the Sky Church serves as a large gathering center at the museum's center. Crossroads is a series of exhibits where the different traditions and views that make up American pop music intersect.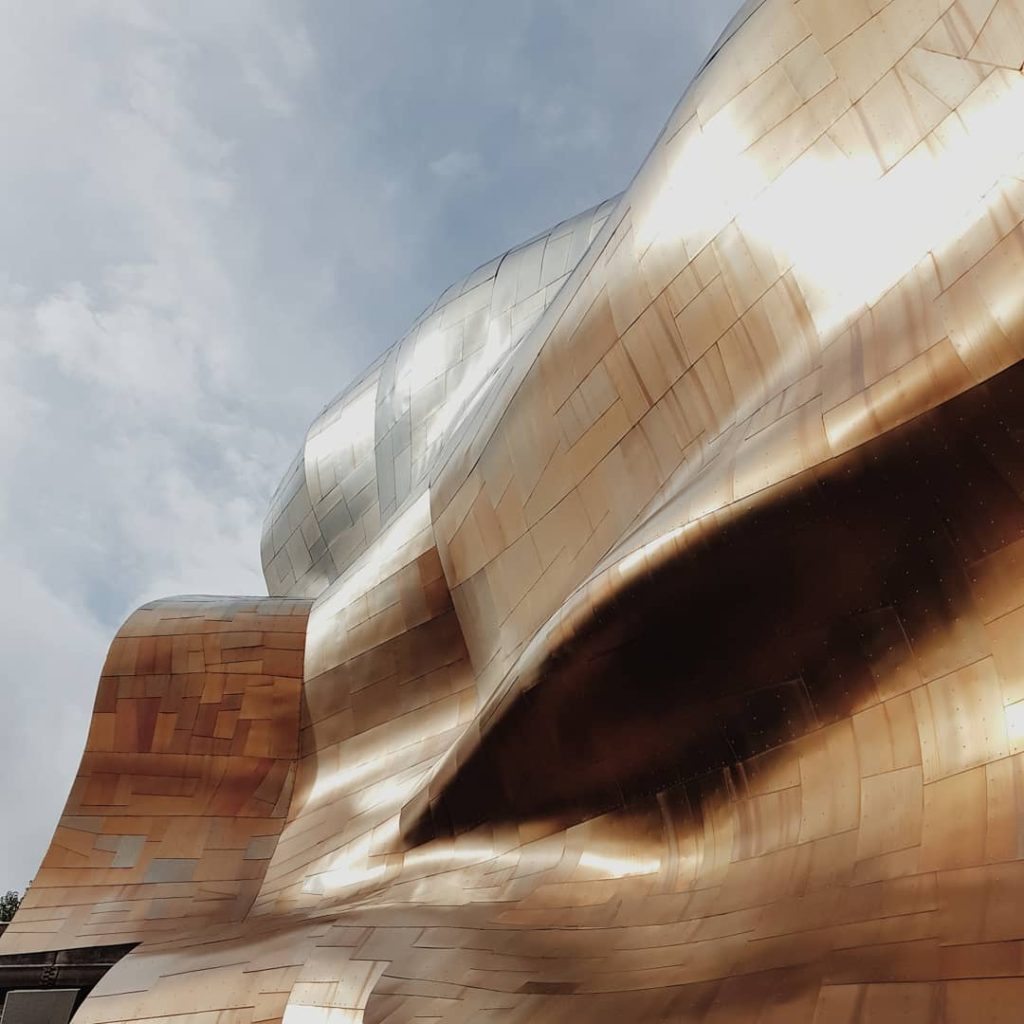 Sound Lab operates as a music laboratory where visitors can establish relationships between music, science, and technology. In the Artist's Journey section, famous artists' life stories and a series of events they encountered in their music careers are discussed.
The Electric Library serves as a multimedia archive that serves those who want to access these contents inside and outside the museum. The Ed. house is a unit established for public education, and music education is given here. In addition to the exhibition areas, the building includes a restaurant, museum shop, administrative offices, support areas, and underground storage areas.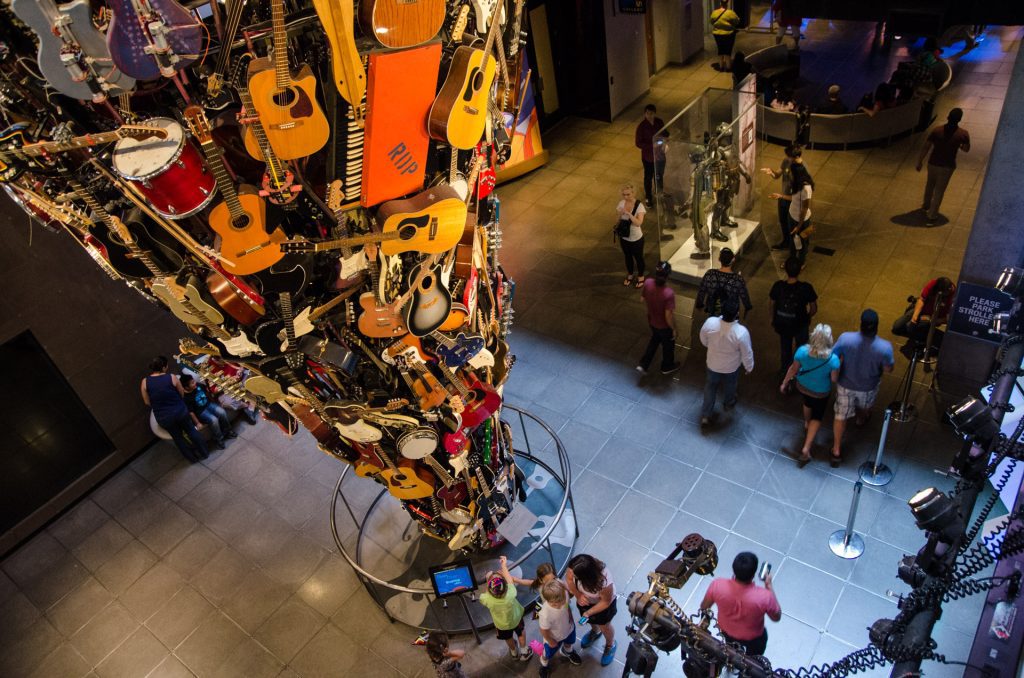 Project Info
Architect: Frank O. Gehry and Associates
Location: Seattle, WA, USA
Year of construction: 1995-2000
Highest: 25 meters at Sky Church
Widest: 64 meters at West Harrison Street
Length: 110 meters at 5th Avenue N