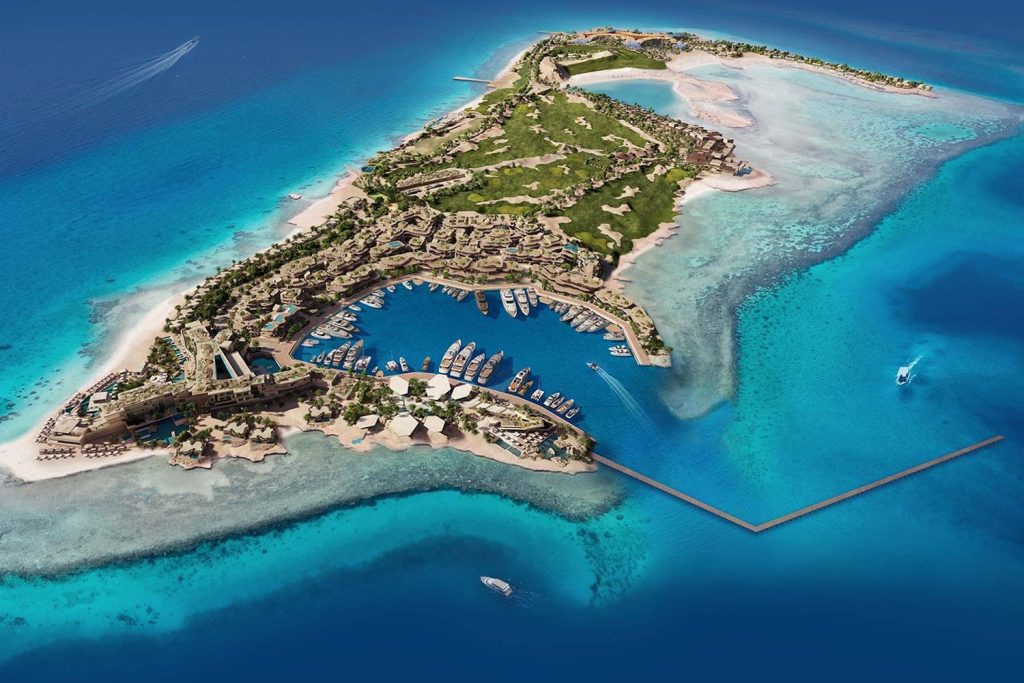 On June 7, 2023, IGY Marinas announced a partnership with NEOM to develop and operate the Sindalah marina. The maritime facility will have 86 berths for yachts up to 50 meters long and additional serviced offshore buoys for superyachts up to 180 meters long.
"Sindalah will be one of the most alluring and vibrant yachting destinations in the world, thanks to its strategic location, outstanding amenities, and stunning natural landscapes. This partnership with IGY is one of many steps to achieve our vision of reshaping the global yachting calendar, with NEOM located one day's cruising distance from the Mediterranean Sea," said Antoni Vives, Head of Urban Development at NEOM.
The Red Sea is home to over 2,000 marine species, 600 of which are endemic to its waters and cannot be found anywhere else. The marina will become part of IGY's international superyacht network of 23 marinas in 12 countries, the world's only network, and its exclusive superyacht membership program IGY Trident.
"Sindalah perfectly integrates with IGY's global vision to connect the world's most incredible yachting destinations across our growing marina network. The addition of NEOM to the IGY platform provides superyacht owners, captains, and charter guests unrivaled destinations, service, and convenience. IGY is tremendously excited about the opportunity to promote this amazing new destination to the international yachting community." said Tom Mukamal, CEO of IGY Marinas.
According to the NEOM, Sindalah, set to open in Q1 2024, will be the first region in NEOM to welcome visitors.
In October 2022, drone footage revealed by OT Sky that the building of the NEOM's mega-projects has begun, with excavators digging a wide trench in the desert and lorries transporting rocks and sand. Also, at the Venice Architecture Biennale 2023, the Danish studio BIG was announced as the masterplanner for the floating port city of Oxagon.