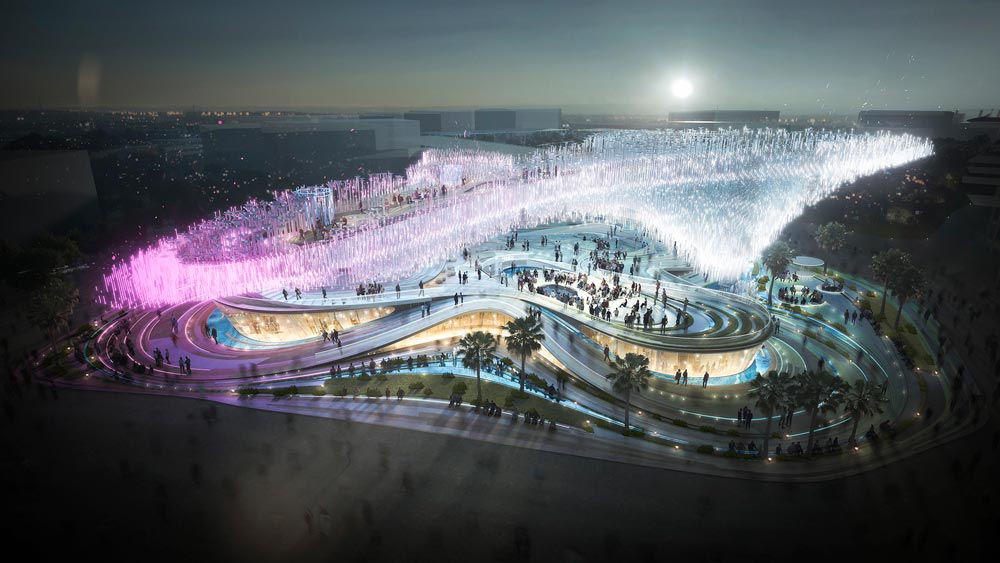 A Country without Walls a Future without Limits: 10 Design Reveals a Wall-Less Experience For An Expo Pavilion
Expansive imagination, the art of making, the dialogue, and a common ground to share within is revealed in the Expo pavilion visualized by 10 Design. The proposal named "A Country without Walls, a Future without Limits" invites activity spaces on the ground, a bright and open future envisaged in the clouds above.
The Design Concept
The pavilion concept revolves to respond to the idea of communicating, openness, hospitality, and change. 10 Design's vision weaves a memorable pavilion indeed as a celebration. The installation correspondingly shares the hopes, achievements, and creativity of the future. An intriguing idea of removing the pavilion walls, by the same token it adheres to removing barriers to interact. Especially allowing spaces to flow and move fluidly in a relaxed motion.
The pavilion allows visitors to connect with the people and the chronology of the country. The spaces also discover the rich history, culture, hospitality, landscape, and the future.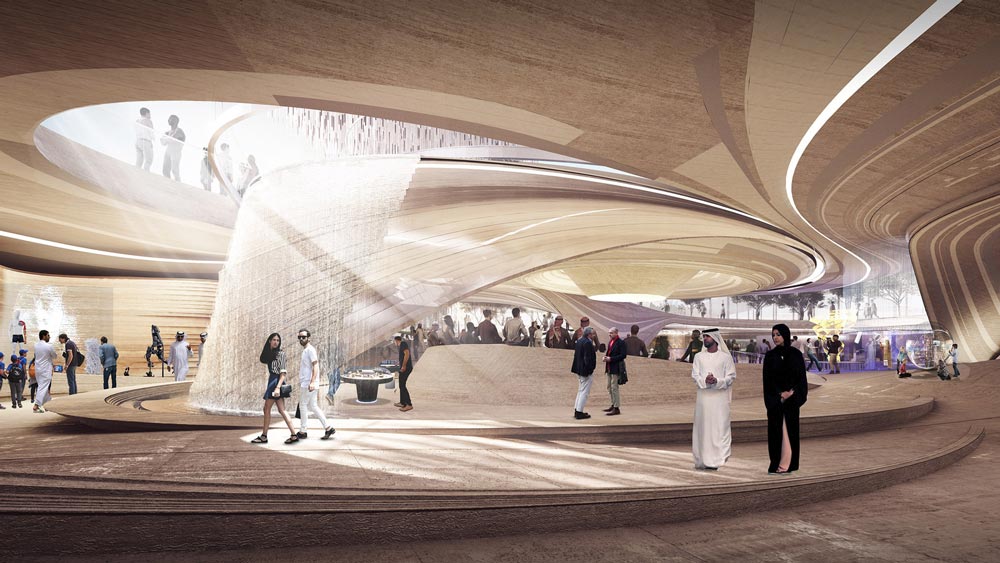 Inspired by nature, the pavilion delivers a journey without walls. Furthermore, the visitors welcomed into an experience through an undulating landscape. The landscape reflects the topography, and geology that leads to a discovery hall with spaces for innovation, creation, and contemplation.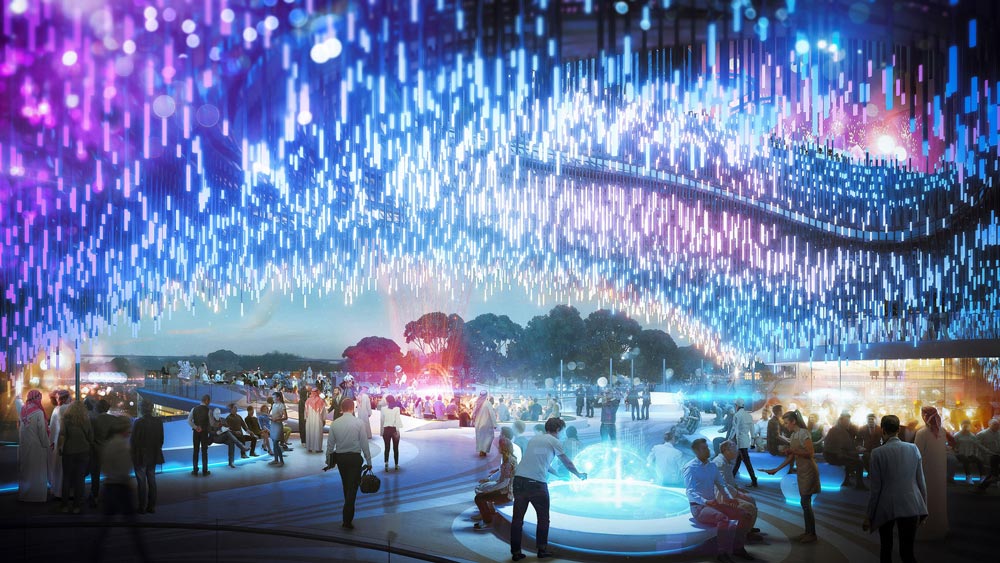 The Curious Landscape
The landscape undoubtedly embellishes activities for children refreshment and relaxation areas. Organized around a 'Hakawati' zone, the space reflects the ancient tradition of storytelling. Subsequently emphasizing conversation and connection, shaded by a dream cloud that symbolizes the future. The landscape heralds a gentle rise meeting the future cloud, that leads visitors upwards. This creates a fluid relation between the present and the future.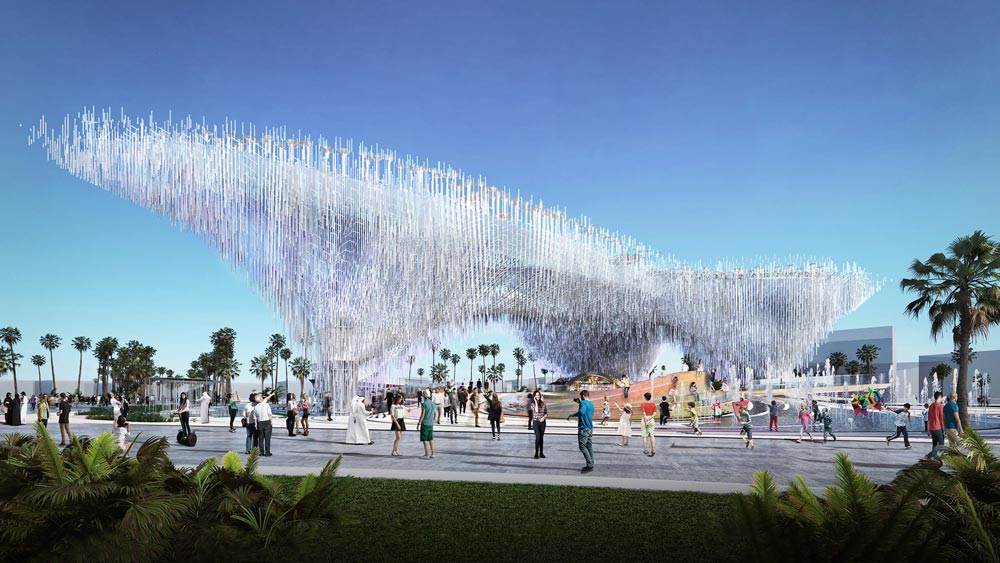 The future cloud coupled with four themed areas that revolve around the senses: sight, scent, sound, and touch. The content and discoveries indeed shared from around the pavilion would be broadcast and displayed for visitors to experience a timeless journey.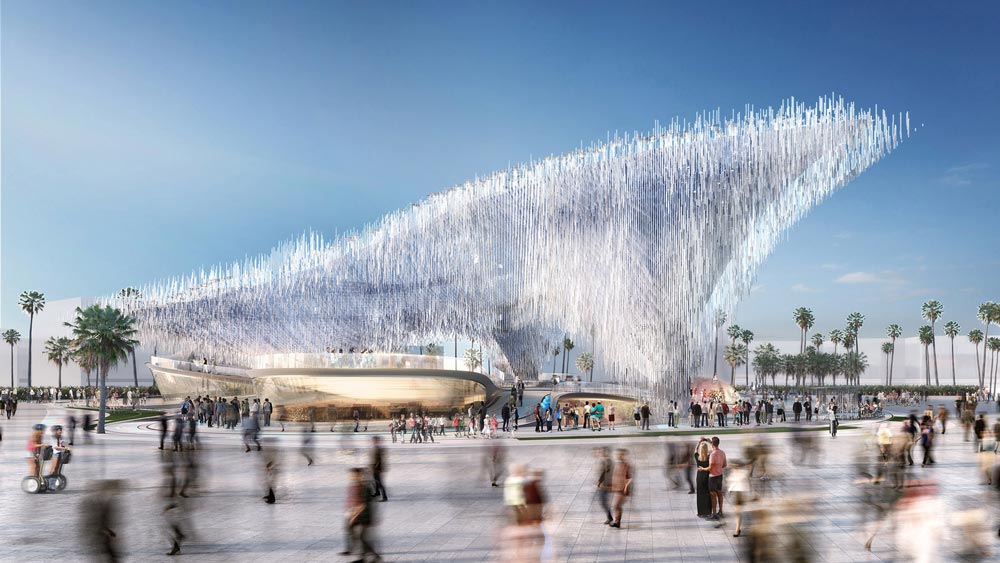 Project Details
Type: Cultural & Civic
Site Area: 7,070sqm
GFA: 4,922sqm
Design Partner: Paul Rodgers
Project Partner: Chris Jones
Architectural Team: Javier Perea, Alex Cozma, Jon Derrin, Megan Hurford, Jonathan Lynn
CGI Team: Peter Alsterholm, Yasser Salomon, Henry Han, Adisak Yavilas, Francisco Barrera
News Via: 10design.co