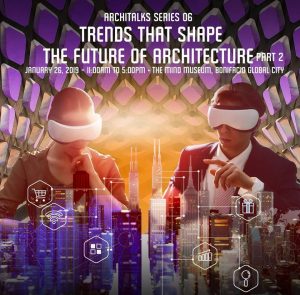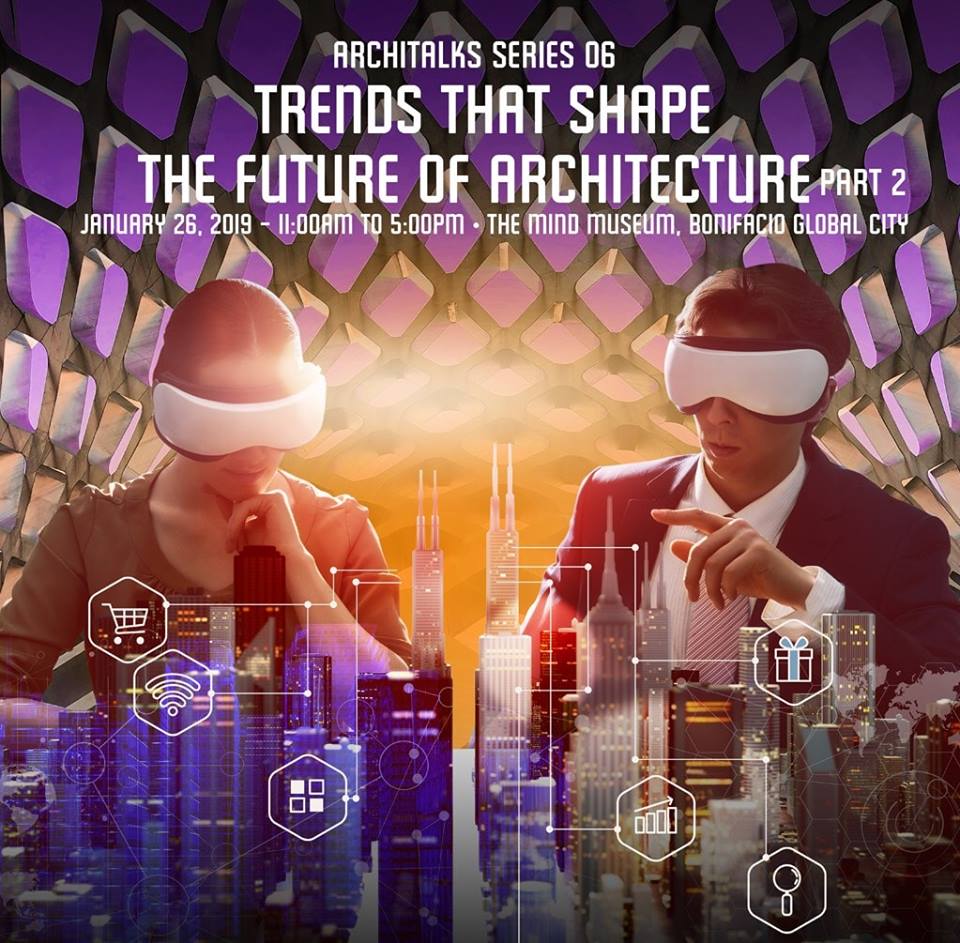 ArchiTalk Series 06: The Trends That Shape The Future of Architecture Part – 02
Date: January 26, 2019
Time: 11:00 – 17:00 (GMT+8)
Location:  Manila, Philippines
City/Town: The Mind Museum, Manila
Website:  www.uapmakati.com
Organized By: United Architects of the Philippines
UAP Makati is inviting architects and designers to the ArchiTalks Series 06: "Trends That Shape the Future of Architecture" this coming January 26 (Saturday) from 11: 00 AM to 5:00 PM at the Mind Museum, JY Campos Park, 3rd Ave, Bonifacio Global City, Taguig.
In line with the theme: ArchiVisionaries: "Architecture Visionaries' Transcending to the Future of Architecture and Beyond", one of the big questions architects have in mind.
The series focuses on this question; "What will the future of architecture look like?"
However before the practice of the future can be contemplated, the tools architects have at their hands must be sharpened.
Many important names have been invited to this event from as far as Istanbul Turkey, Canada, and a London trained Filipino architect to talk about;
Vertical Cities (to be announced)
Public vs Private Spaces by Architect Angelo Mañosa
BIM by Mr. Anthony Lapierre
Parametric Architecture by Architect and Founder of PA Hamid Hassanzadeh
Virtual Reality and Immersive Architecture by Conforming Technical Speakers
One of the important presentations of the series, Parametric Architecture will be made by Hamid Hassanzadeh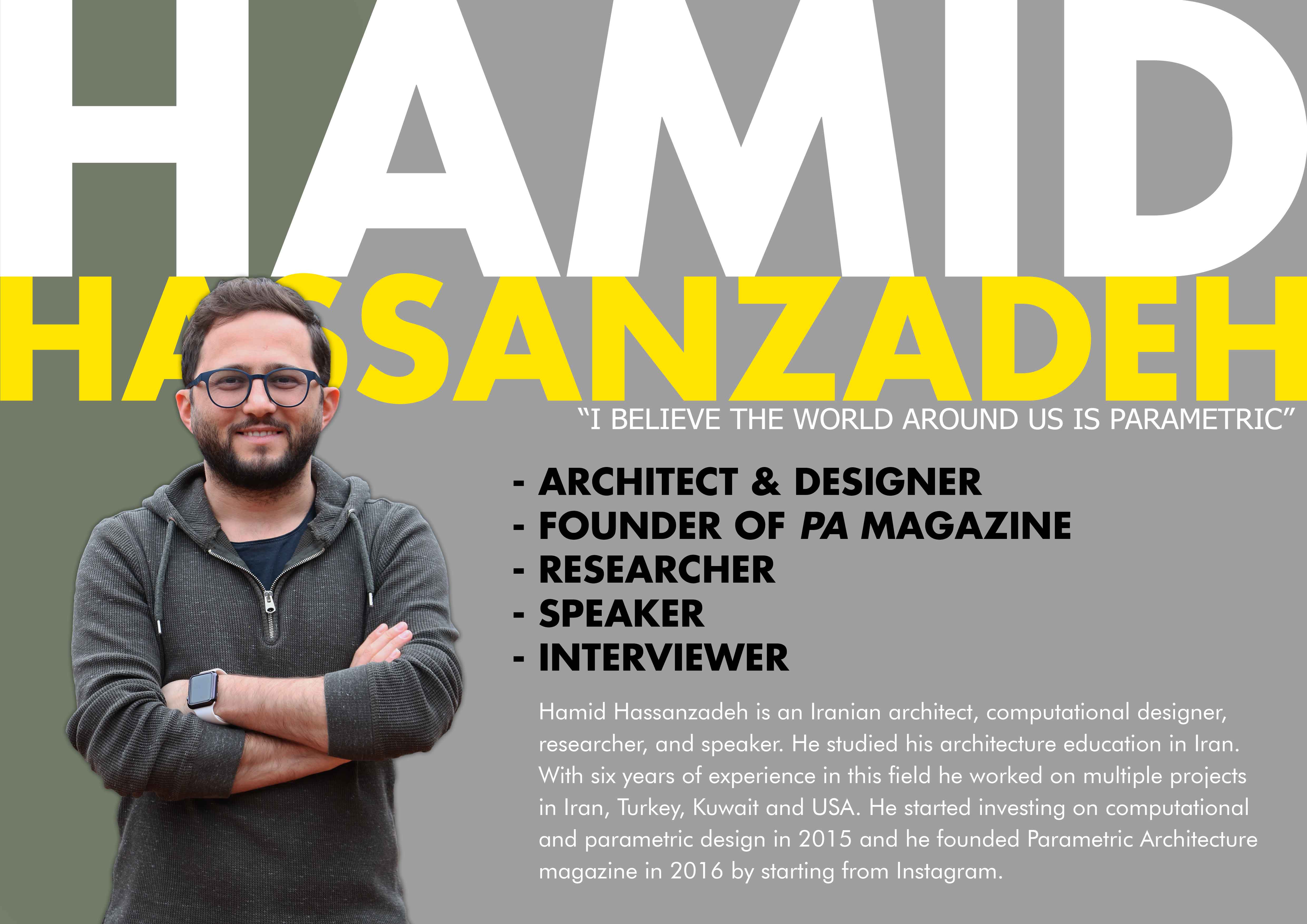 Hamid Hassanzadeh is one of the speakers who will speak in this ArchiTalks Series 06 with his presentation on Parametric Architecture. He is an Iranian architect, computational designer, researcher, speaker, and founder of Parametric Architecture Magazine. He studied his architecture education in Iran. With six years of experience in this field, he worked on multiple projects in Iran, Turkey, Kuwait, and the USA. He started investing in computational and parametric design in 2015 and he founded Parametric Architecture magazine in 2016 by starting from Instagram. At the same time, he made some interviews with important architects.
A short description of the topic:
The phrase Parametric Architecture we recently heard in the architecture profession is based on parametric design principles. Parametric design is a technique used widely in all types of design also in architecture. It is a design process based on algorithmic thinking. This method of design enables the designer expression of multiple parameters associated with rules, functions, algorithms, and equations on a computer. These parameters are variable during the process in a way the designer would easily change one or multiple parameters together and see the result on the screen simultaneously.
In the past twenty years with the rise of computers, the architecture profession has been developed widely with parametric design principles. It is obvious that parametric design is not invented by the computer, or computers didn't redefine the architecture profession. They provided a valuable tool for us to design complex forms and construct them in a very innovative way.
Pushing the boundaries of architecture is an objective for us. This objective is a reason we are providing information and inspiration for designers about this phenomenon.
Content:
The history of parametric design
What are parametric and parametric designs?
Digital fabrication
3D Printing
Robotic Arms
Example of Projects
Q&A
Go to this link to register online for ArchiTalk Series 06:
Excited to see you all on January 26!