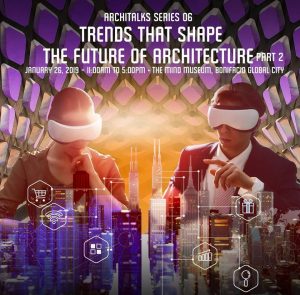 ArchiTalk Series 06: The Trends That Shape The Future of Architecture Part 02
Date: January 26, 2019
Time: 11:00 – 17:00 (GMT+8)
Location: Manila, Philippines
City/Town: The Mind Museum, Manila
Website: www.uapmakati.com
Organized By: United Architects of the Philippines
UAP Makati is inviting architects and designers to the Series 06 of ArchiTalks: "Trends That Shape the Future of Architecture" this coming January 26 (Saturday) from 11: 00AM to 5:00PM at the Mind Museum, JY Campos Park, 3rd Ave, Bonifacio Global City, Taguig.
In line with theme: ArchiVisionaries: "Architecture Visionaries' Transcending to the Future of Architecture and Beyond", one of the big questions architects have in mind.
The series focus on this question; "What will the future of architecture look like?"
However before the practice of the future can be contemplated, the tools architects have at their hand must be sharpened.
Many important names have been invited to this event from as far as Istanbul Turkey, Canada and a London trained Filipino architect to talk about;
Vertical Cities (to be announced)
Public vs Private Spaces by Architect Angelo Mañosa
BIM by Mr. Anthony Lapierre
Parametric Architecture by Architect and Founder of PA Hamid Hassanzadeh
Virtual Reality and Immersive Architecture by Conforming Technical Speakers
One of the important presentation of the series, Parametric Architecture will be made by Hamid Hassanzadeh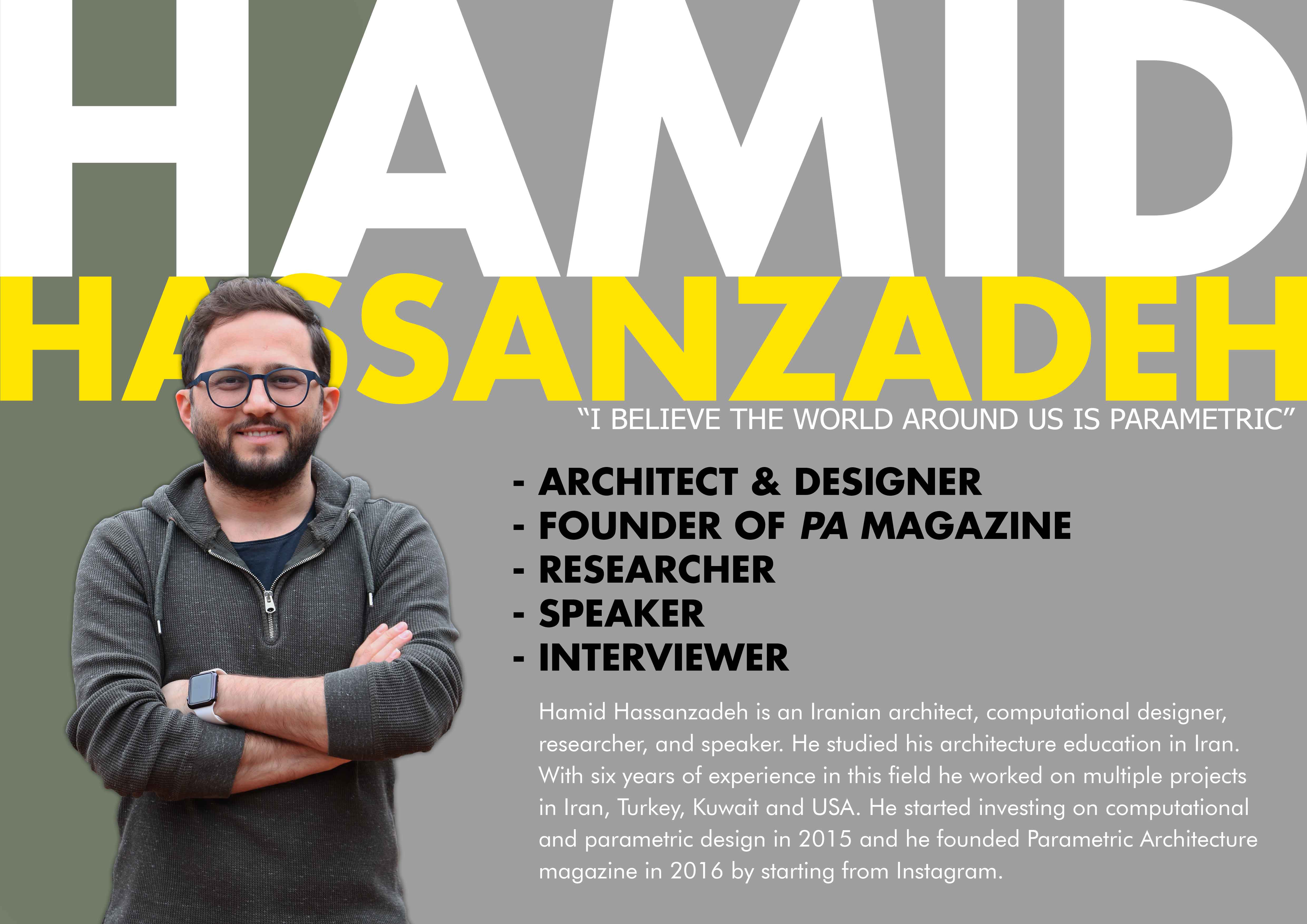 Excited to see you all on January 26!