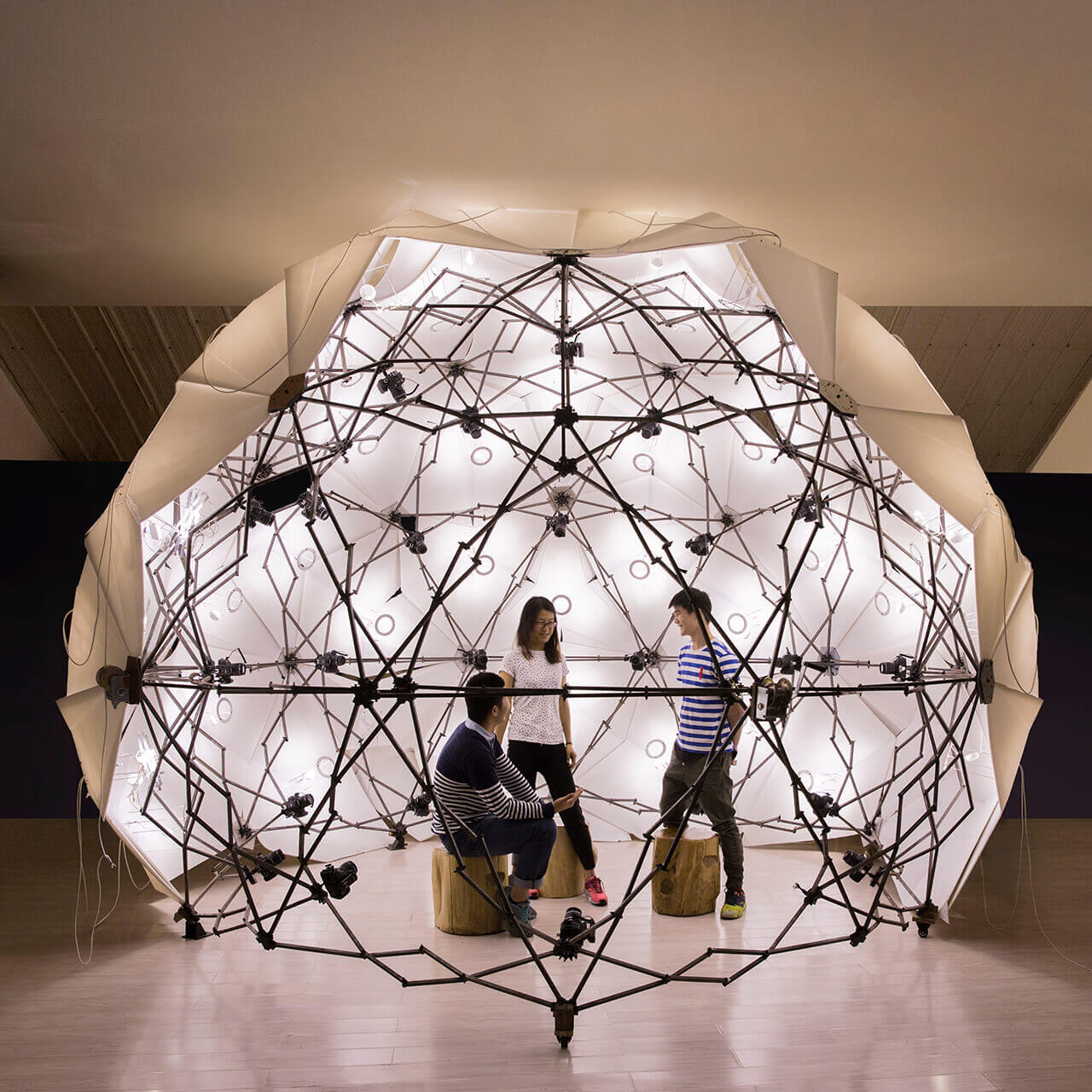 A 3D scanning booth, named 3D Copypod, projected in Beijing, China, reinforces the 3D scanning experience with multiple upgraded features. The project was developed in 2016 by the People's Industrial Design Office which is a sister company for the People's Architecture Office.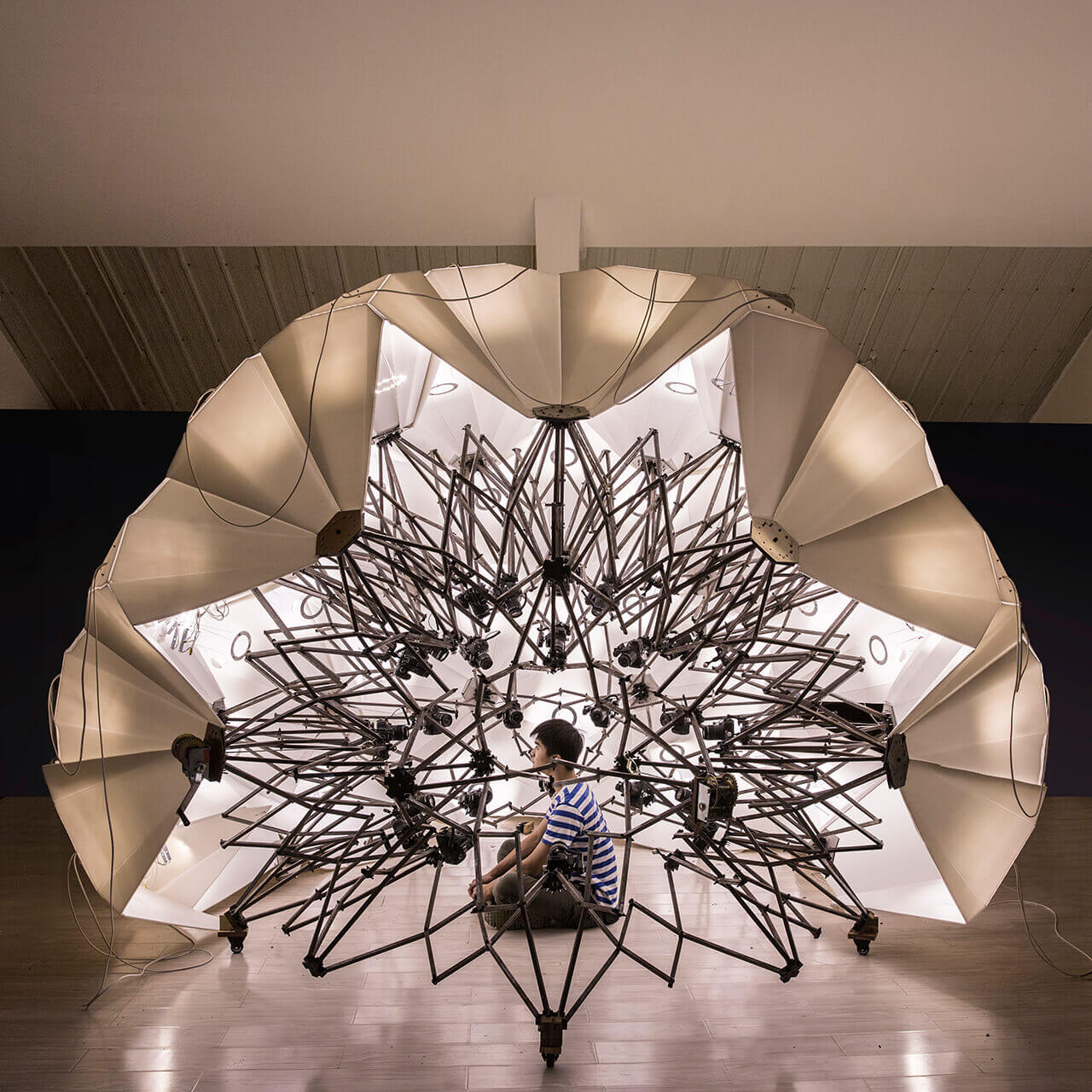 The 3D Copypod is capable of digitizing objects of various subjects and scales, and capturing snaps are provided by over 100 DSLR cameras placed in an isokinetic toil structure with scissor joints. The scissor joints provide the flexibility to modify the device to bigger or smaller scales, enabling an enhanced experience of snapping different object sizes. The provision of accurate light by the interior lights and the closing tent and scalable interior space facilitates high-quality and full-color images of objects even in motion, as highlighted by the designers.
No specification by the designers regarding the software used, resulting in high-resolution 3D prints being obtained by photographic data and their digital models.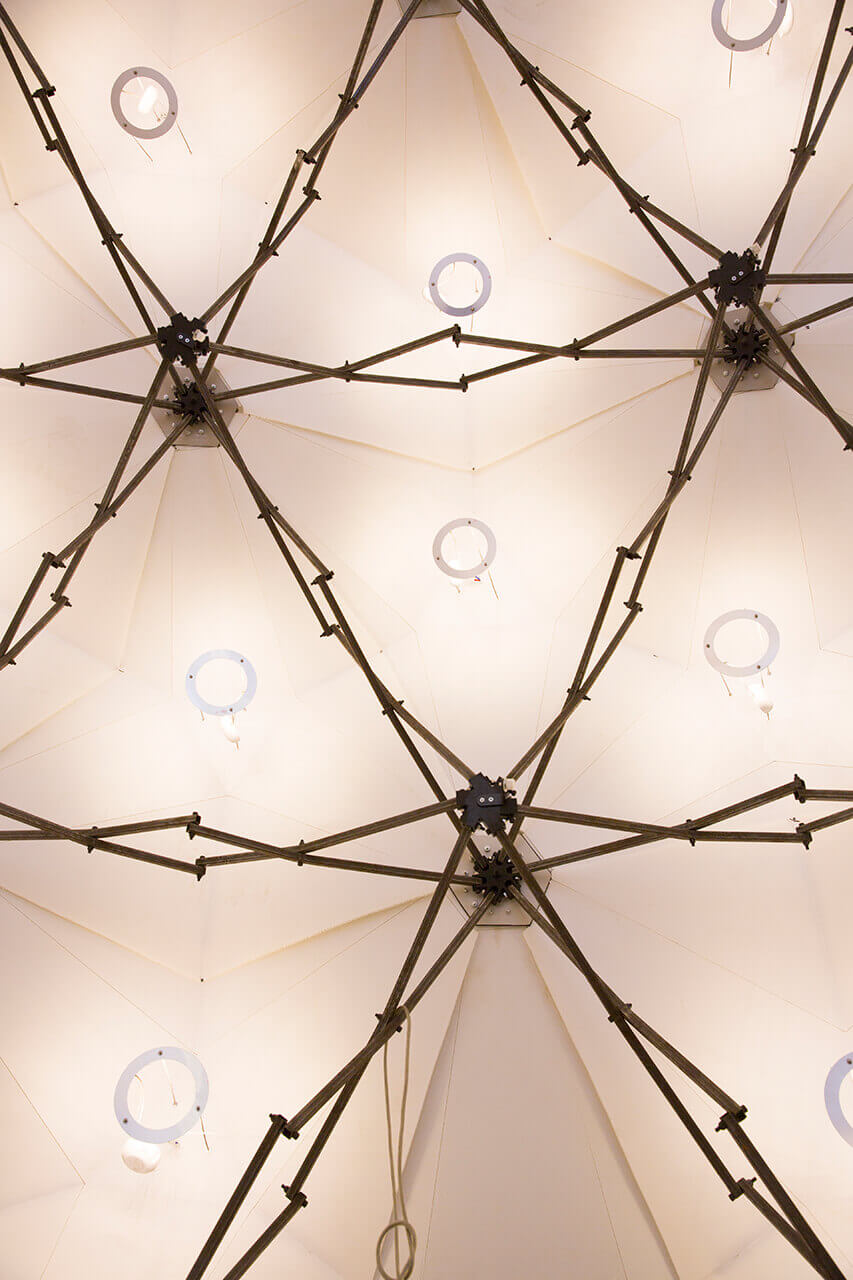 About The People's Architecture Office
People's Architecture Office (PAO) / People's Industrial Design Office (PIDO) is a Beijing-based multi-disciplinary team of architects, engineers, product designers, and urbanists created by He Zhe, James Shen, and Zang Feng in 2010. The firm focuses on social impact via design, believing that design is for the public. PAO is Asia's first B-Corporation-certified architectural firm, and it serves as a model for social entrepreneurship. The studio, which is housed in a historic courtyard house in Beijing's center, serves as a laboratory for observation, testing, and construction, creating work that has won many Architizer A+ Awards, Red Dot Awards, and the World Architecture Festival Award. The studio's work has been displayed in locations such as New York, London, Milan, Seoul, and Hong Kong, as well as at the Venice Architecture Biennale, Rotterdam International Architecture Biennale, and the Harvard Graduate School of Design.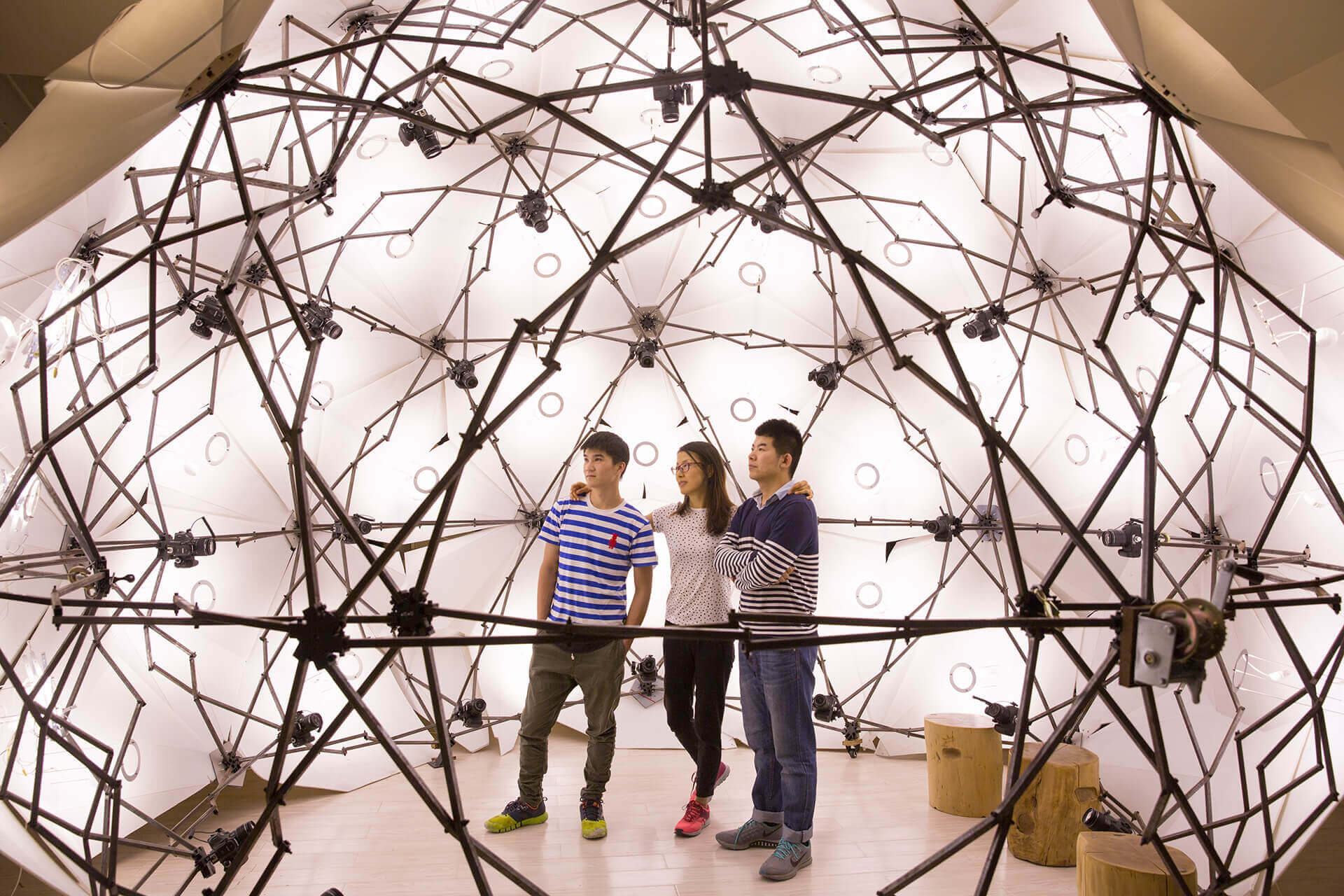 Project Info
Location: Beijing, China
Date of Completion: August 2016
Principals: He Zhe, James Shen, Zang Feng
Project Team: Xiang Weixing, Cui Gangjia, Xie Jun, Feng Ziqing, Zhang Zhen, Pablo Herraiz Garcia de Guadiana
Photographer: People's Industrial Design Office