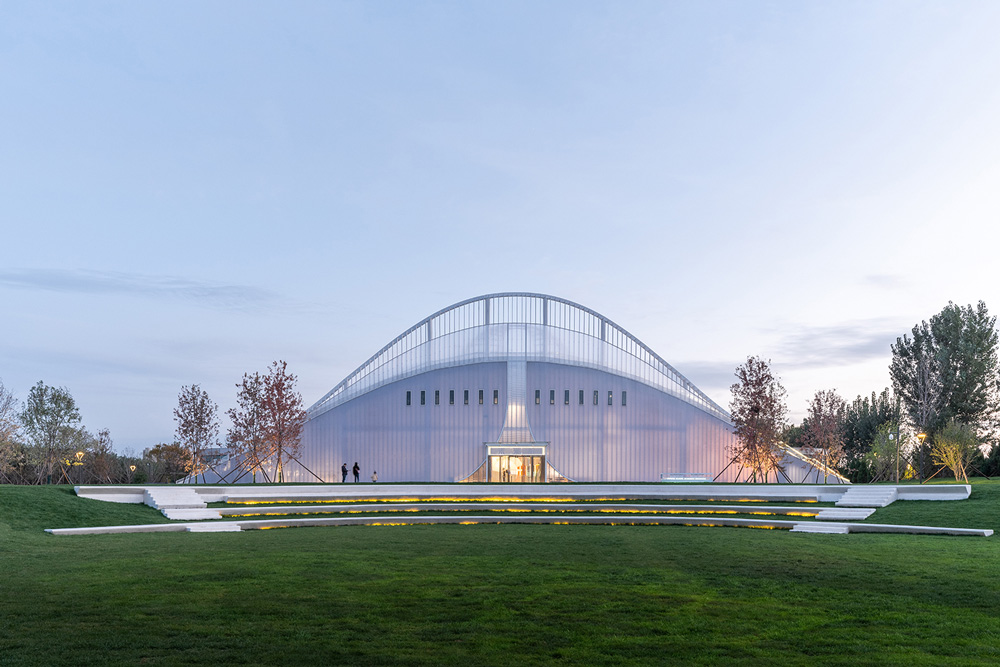 The surreal "Instant Peak" designed by Wutopia Lab for Beijing Baijia Real Estate Group was officially completed and opened in 2020 October.
The project's construction area of 6214sqm and its building area of 3023sqm. The crest of the white sun panel is 12 meters high, which is the actual height of the building. The peak of the transparent sun panel is 16 meters, and the highest point of the Instant Peak is 20 meters.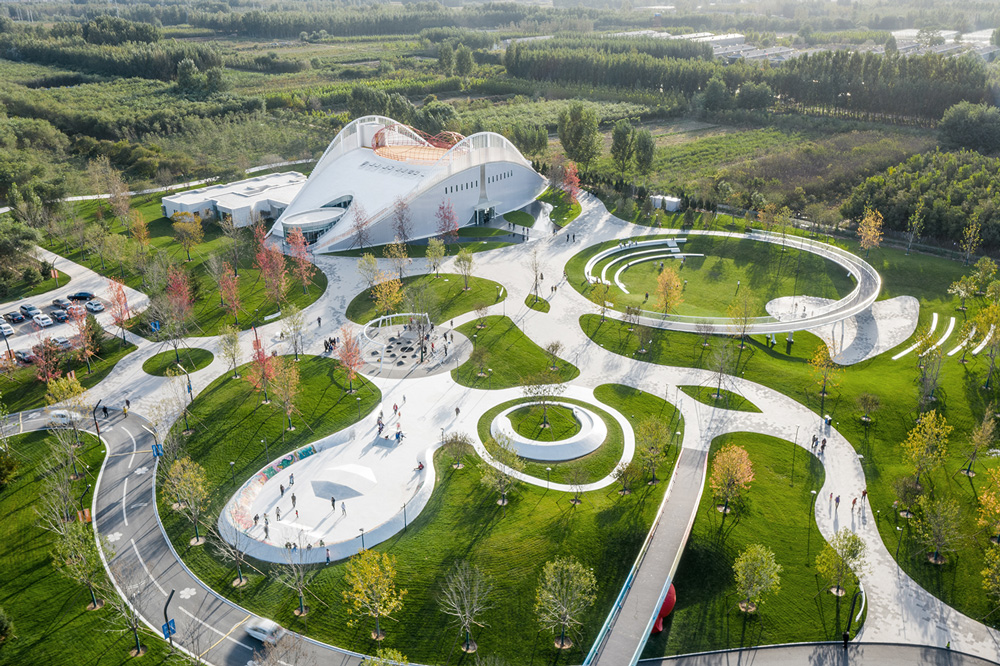 The client wants a non-traditional temporary experience center with the theme of the children's paradise as the core, which will bring enough attraction to this newly developed land. At the same time, visually, it hoped that this small-scale marketing center can be higher than the treetops of the main road and become the visual focus of people coming and going.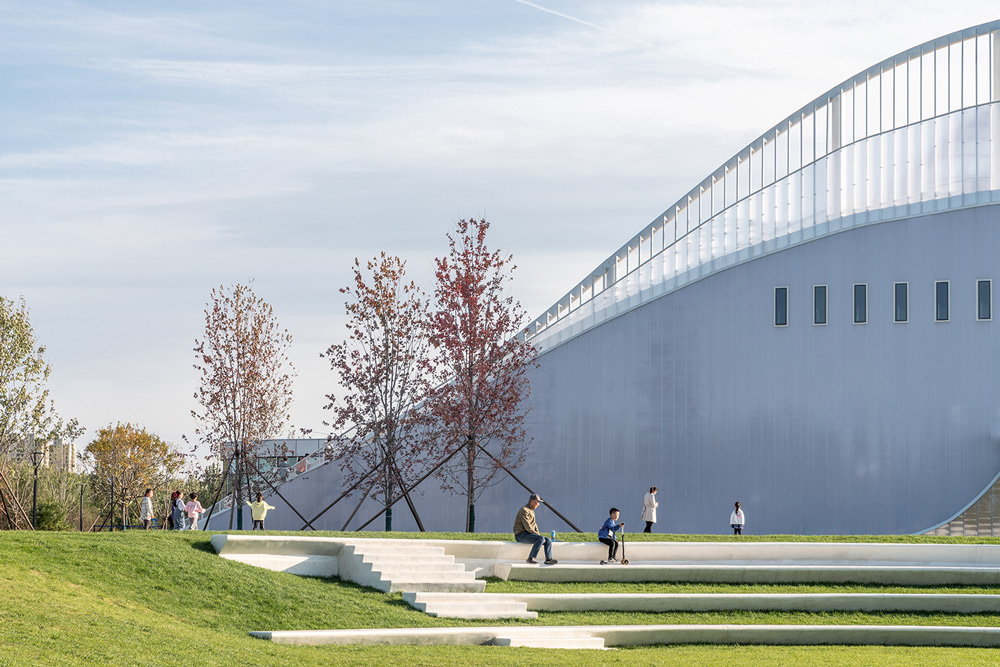 Finally, the client wants that when the development of the surrounding is completed, the temporary center will be demolished, and the children's playground will need to be retained to become an important attraction and facility of the park and retain some of the beauty of the marketing center that used to be the future.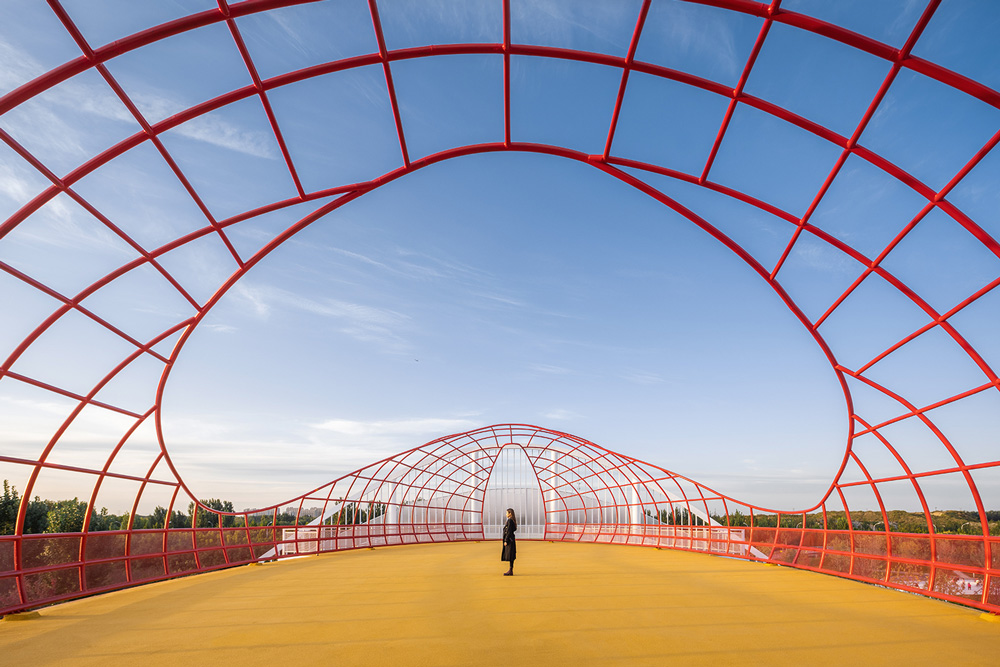 Instant peak, is a symbol of human self-confidence. This space city is also an inspiration. The children who grow up here in the future will be more active, brave, and confident than us. Compared with the specific and uncertain future, what is certain is that they are the back waves that will surpass us.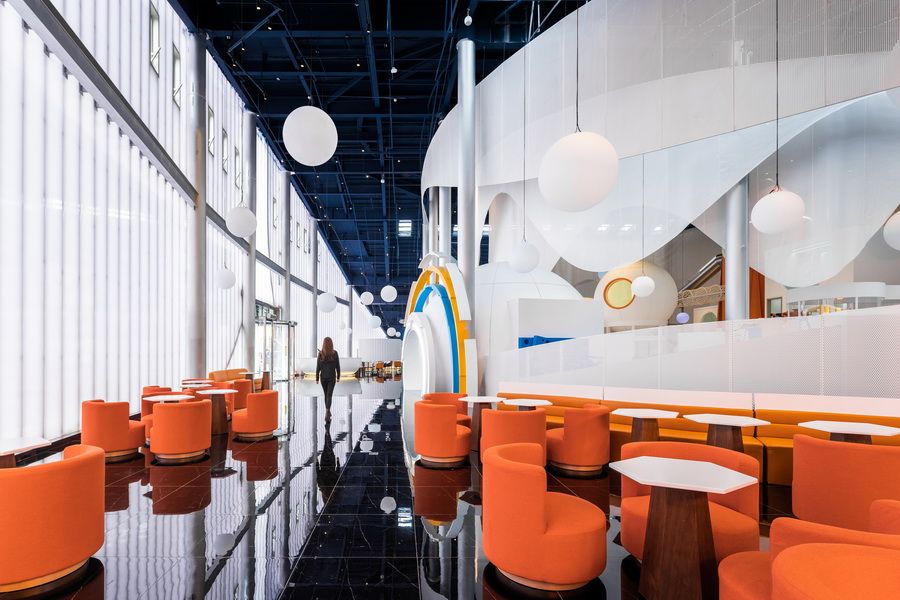 Project Info
Location: Langfang, Hebei, China
Completion time: September 2020
Client: Beijing Baijia Real Estate Group
Site area: 6214 sqm
Building area: 3023 sqm
Status: Built
Design: Wutopia Lab
Architect in charge: Yu Ting
Project Architects: Ge Jun, Liu Jiayang
Design Team: Ji Chunyu
Building construction: China Construction Science (Beijing) Architectural Planning and Design Co., Ltd.
Interior construction: Shanghai Chengyu Space Design Co., Ltd.
Landscape Design: DDON Didong
Children's facilities design: Lemi Zhituo (Beijing) Technology Co., Ltd.
Lighting Consultant: Zhang Chenlu
Structural Design Consultant: Bisbo-Florian Rochereau