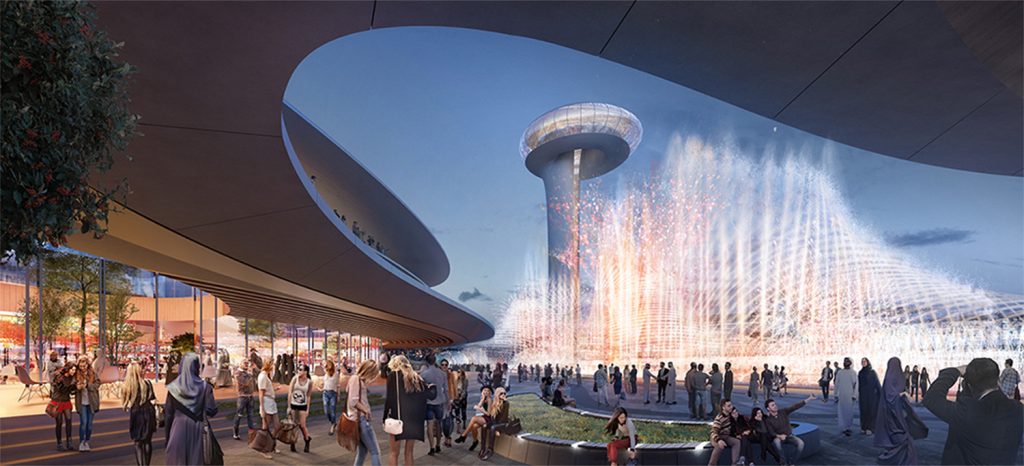 Zaha Hadid Architects have designed the Aljada Central Hub, which covers 732,000 square feet of public squares and gardens. The complex includes a large community park that covers a quarter of the area, featuring thousands of carefully selected native trees and plants. The Central Hub's design is inspired by the moment a water droplet hits the earth's surface, and is reflected in the elliptical shape of the buildings. These buildings are designed to direct the prevailing winds into public spaces and courtyards, creating natural cooling for visitors.
HE Sheikh Sultan bin Ahmed Al Qasimi, Chairman of Arada, said: "Our plan has always been to build extraordinary, engaging and transformational communities. That is reflected in the bold design of the Central Hub, which will soon be a new focal point not just for Aljada, but for the whole of Sharjah and the rest of the UAE as well."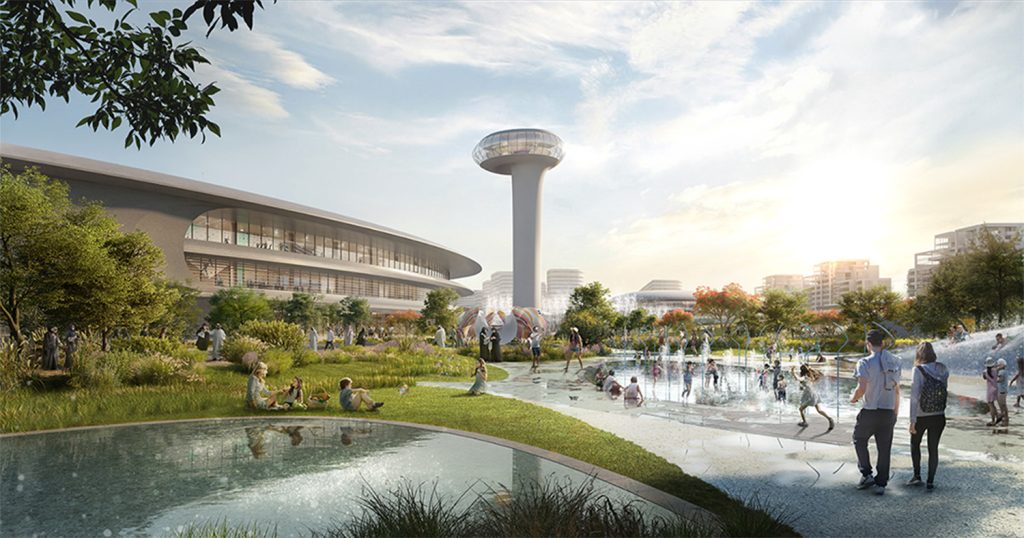 Johannes Schafelner, Project Director, Zaha Hadid Architects, said: 'Aljada's Central Hub stands as an example of how conscious design can work with the environment to create a truly unique and inspirational focus for its community. The Central Hub is a defining project for Sharjah and the UAE, and we have been proud to work closely with Arada on bringing this development to life."
The first phase of the Central Hub spans over 328,000 square feet and includes several amenities such as the Aljada Community Centre, a food truck village, a children's play area, an outdoor activity zone with a skate park, an outdoor event space for film screenings, pop-up events, and markets, as well as Arada's experiential sales center. Currently, the second and third phases of the Central Hub are under development.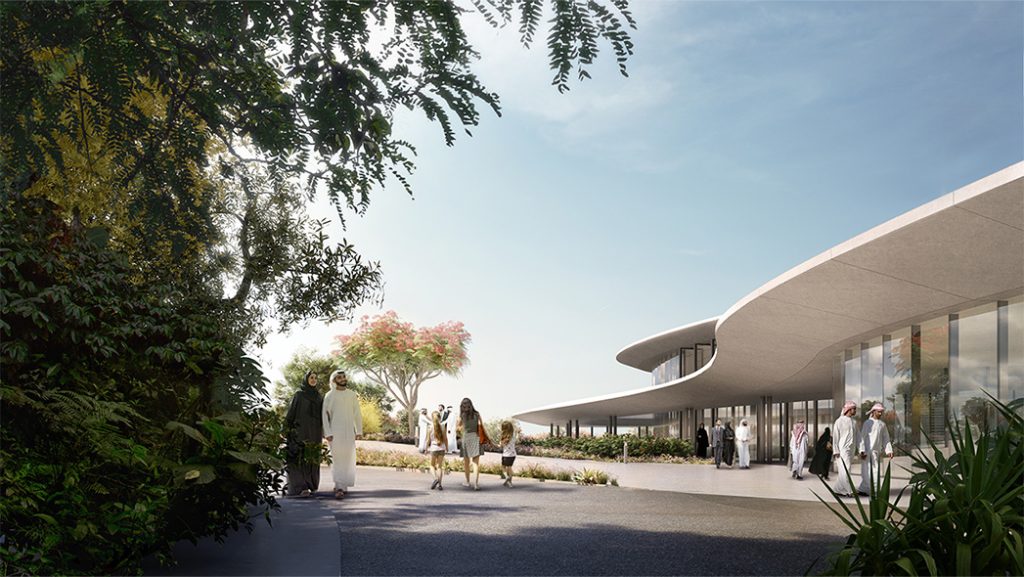 Project Info
Architect: Zaha Hadid Architects
Design: Zaha Hadid with Patrik Schumacher
Project Director: Johannes Schafelner, Tariq Khayyat (Head of Middle East)
Directors: Charles Walker, Patrik Schumacher
Project Associates: Gerhild Orthacker (Masterplan Concept), Damiano Rizzini (Masterplan Schematic), Dennis Brezina (Sales Office)
Project Designer: Yifan Zhang, Nassim Eshaghi, Evgeniya Yatsyuk
Technical Reviewer: Armando Solano, Stephane Vallotton
Project Team: Alessandra Lazzoni, Valeria Mazzilli, Marius Cernica, John- Alan Gallerie, Sattor Jabbor, Marianna Custodio dos Santos, Juan Montiel, Pelayo Bustillo Macias, Erwan Gallou, Fenji Koshy, Sebastian Andia, Dimitris Kolonia, Lenka Petrakova, Dennis Schiaroli, Shajay Bhooshan, Vishu Bhooshan, Tommaso Casucci, Dalia Bohsali, Tamara Salman, Naitik Trivedi, Jawaher Almutairi
Project Architect (Competition): Jakub Klaska
Project Team (Competition): Tariq Khayyat, Damiano Rizzini, Eduardo Camarena, Juan Montiel, Jamie Edindjiklian, Silviya Barzakova, Valeria Mazzilli, Nicolas Turchi, John Alan Gallerie
Landscaping: Francis Landscapes
Local Architect (Sales centre): ARCADIA Engineering UAE
Microclimate: Atelier Ten
Lighting: Office for Visual Interaction (OVI)
Retail: MC Arthur + Company
Leisure: Leisure Development Partners LDP
Parking: Walker Consultants
Traffic & Infrastructure: Jakobs
Food Truck Area: The Foodsters
Water show: Ghesa
Water feature: Barr & Wray