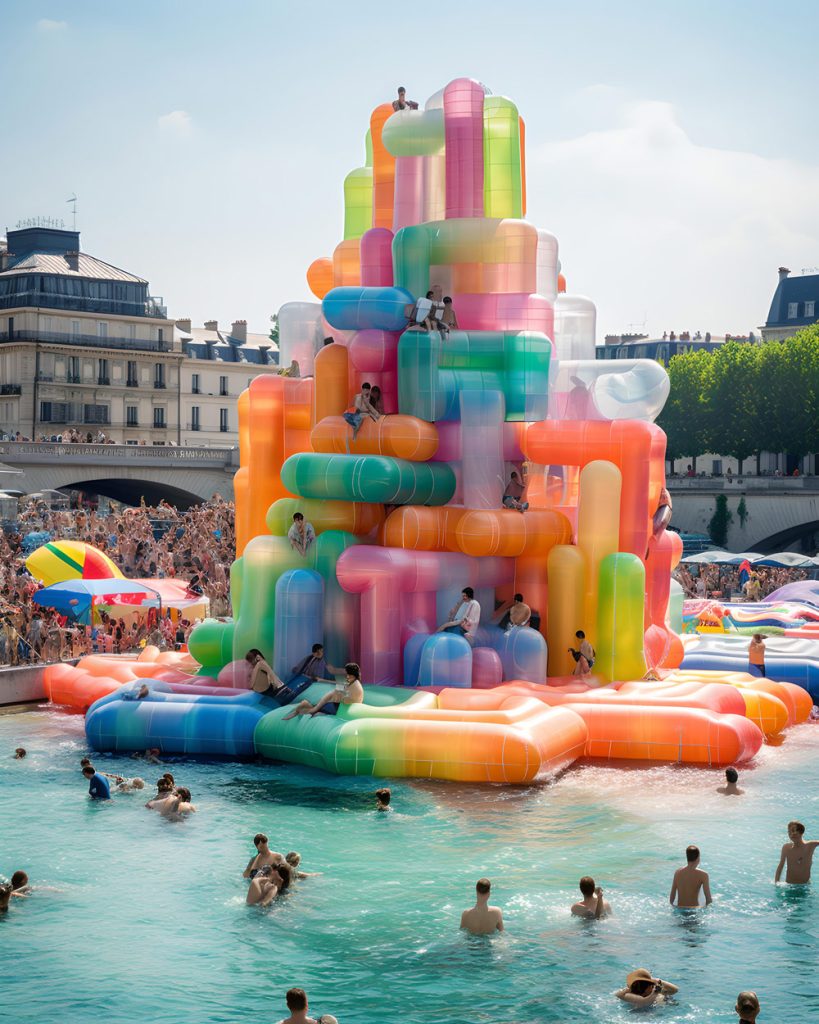 Floating Fantasies, the latest project of Ulises, the Berlin-based digital design studio, is a beautiful and poetic exploration of the power of art to transform public spaces.
Floating Fantasies is a series of images generated with Midjourney that include giant inflatable constructions floating in the Seine River in Paris, inspired by the innocence of bouncy castles. The installations are made of recycled plastic, emphasizing the project's eco-friendliness and sustainability.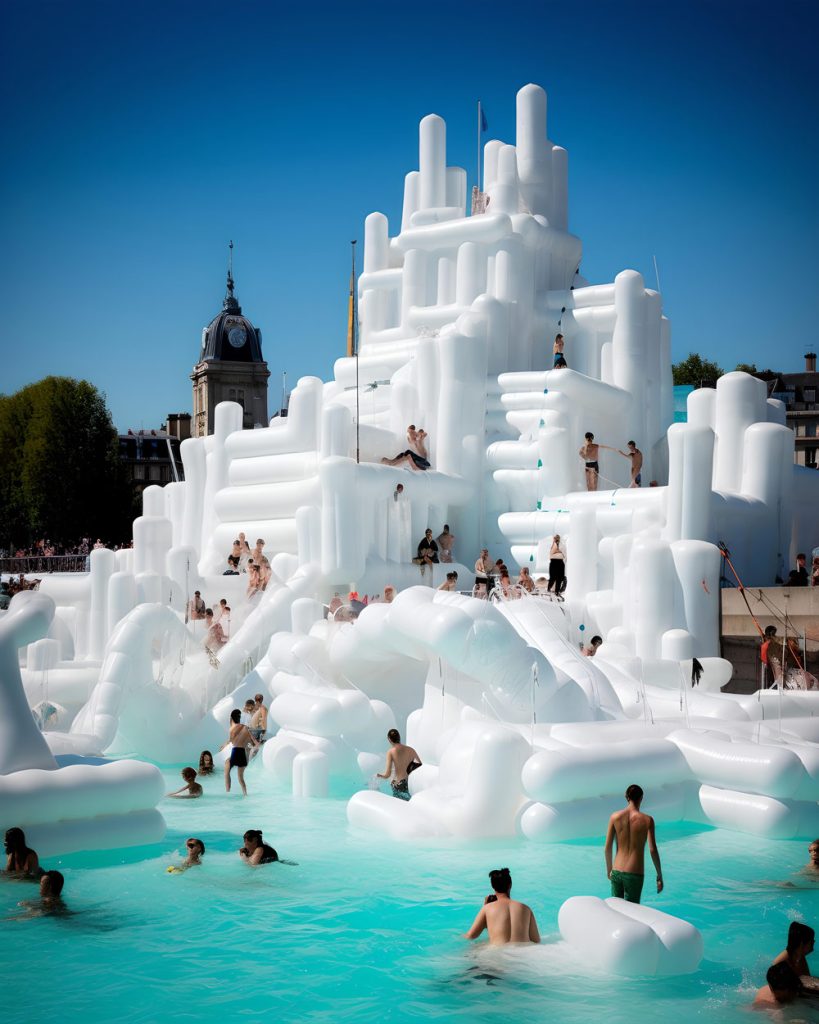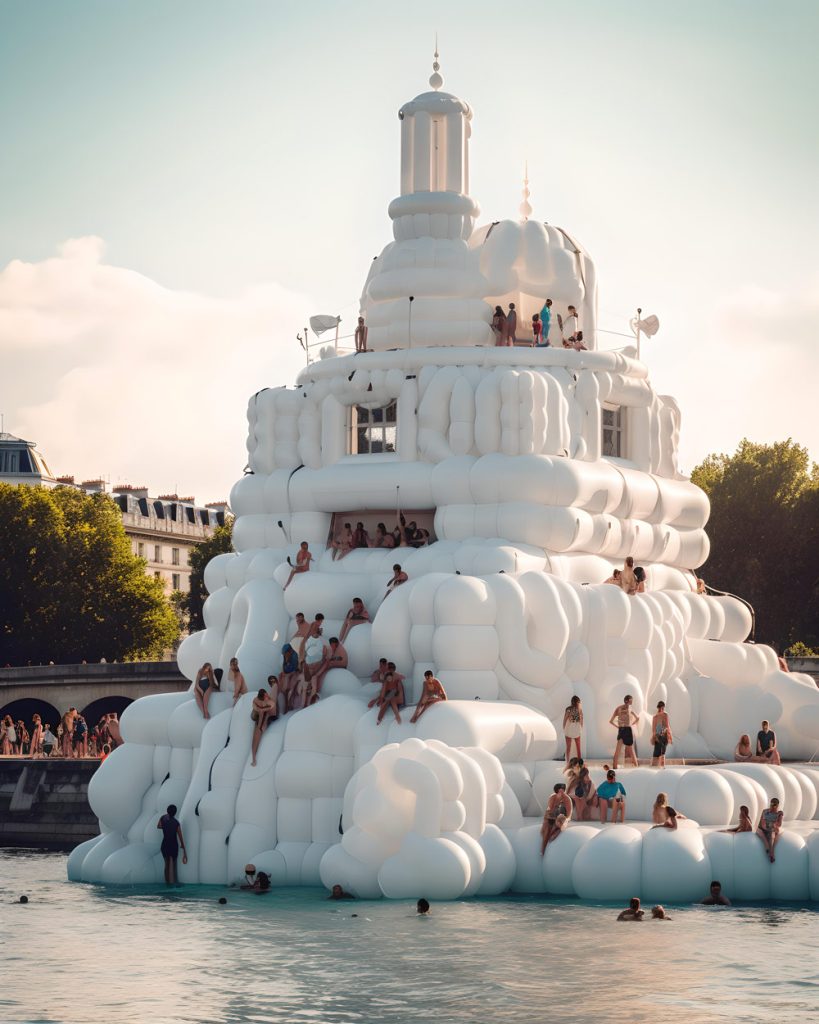 The project's goal is to motivate local officials to develop comparable exhibits that are open to the public. Floating Fantasies invites us to reinvent our urban settings and create more inclusive and engaging areas for all by highlighting the transformational potential of art and architecture in transforming public spaces. Spring is a season of regeneration and joy, and Floating Fantasies beautifully portrays this attitude.
The project celebrates the beauty of life and the potential of creativity, enabling visitors to interact meaningfully and playfully with their surroundings and the natural world. Floating Fantasies urges us to enjoy the joy and freedom that come with the season by creating an interactive area that integrates perfectly with its surroundings. The project serves as a sustainable and socially responsible example of altering urban landscapes by utilizing recycled materials and encouraging public participation. Its beautiful celebration of life in the spring adds another layer of significance to the project's message, motivating us all to appreciate the beauty of nature and the transformative power of art.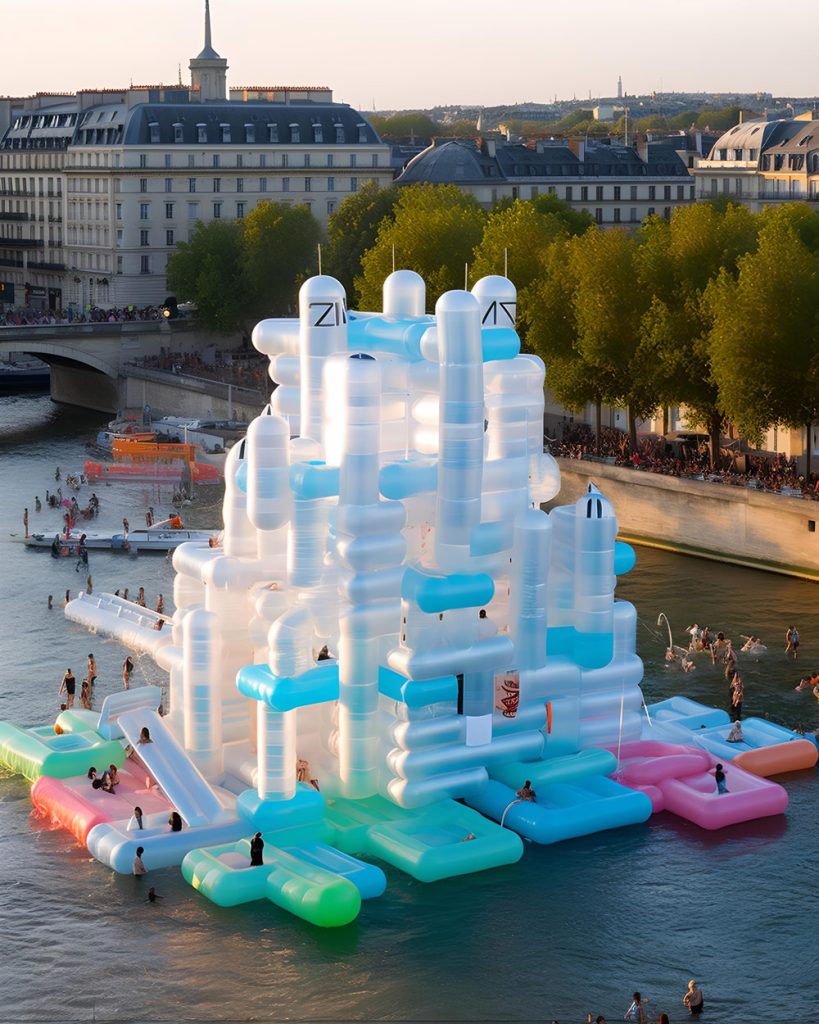 Ulises is a design studio based in Berlin, founded by architect Ricardo Orts. From images and videos to high-quality branded digital content, Ulises' approach is always multidisciplinary, combining a solid background in architecture and 3D visualization with extensive experience in creative art direction.