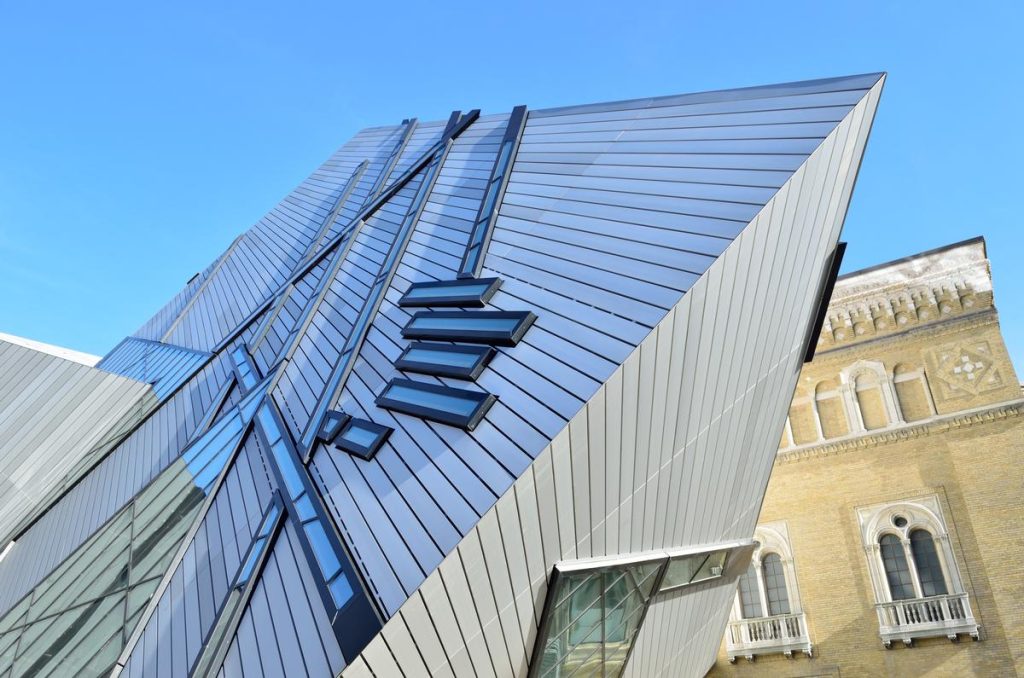 Have you ever imagined visiting the glorious days of the past, delving yourself into an imaginary world far away from the reality of today? While it's not physically possible to travel through time, you can always find some ways to get as close as you can to experiencing your wish. You can pick up a book, watch a historical documentary, or lose yourself in a vivid period drama. But, even better, if you wish to have an experiential journey that transports you to another time, you can visit museums.
Think of museums as portals to the past, vessels that preserve and present the tales, artworks, and relics of bygone eras. These places offer a unique opportunity for us to step into the shoes of those who once lived in times long past, a window into their lives, an insight into their cultures, and a chance to witness their accomplishments.
While there are countless incredible museums around the world, some go beyond the ordinary, offering truly extraordinary experiences. In this article, we'll take you on a tour of 10 of the most unique and unusual museums worldwide.
Cancun Underwater Museum of Art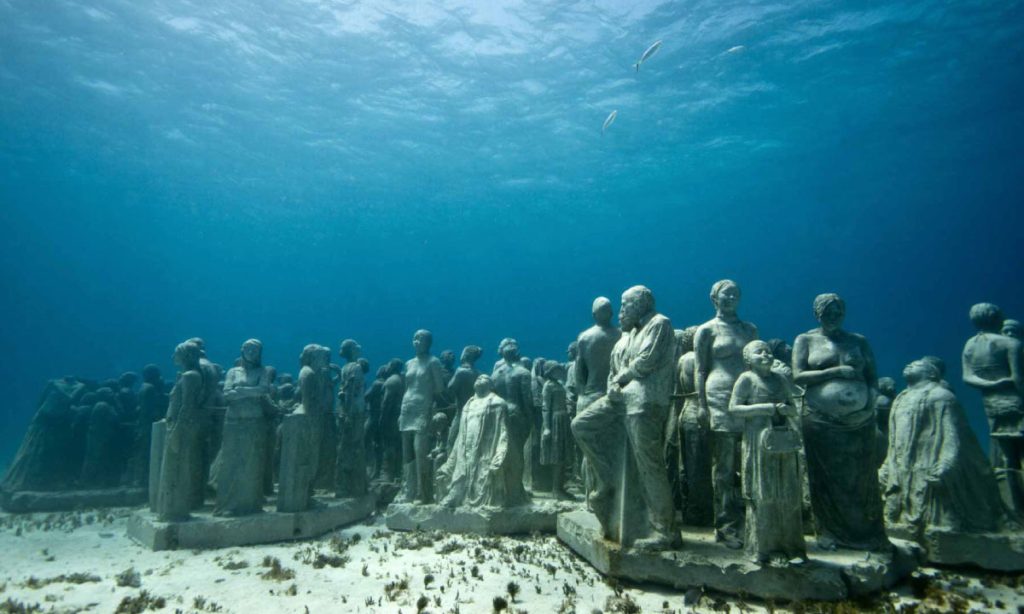 Date: The first sculptures were submerged in 2009
Architect: Jason deCaires Taylor
Location: Cancún, Mexico
As the largest underwater museum on Earth, The Cancun Underwater Museum of Art (or MUSA) in Mexico, is home to over 500 life-sized sculptures, all made from pH-neutral marine concrete. These sculptures are anchored to the ocean floor, transforming them over time as they become part of the aquatic environment.
Jaime Gonzalez Canto and British sculptor Jason deCaires Taylor introduced the world to MUSA's mission of protecting the local coral reefs by providing an alternative destination for divers. The museum intends to combine scuba diving and snorkeling with a visit to a world-class sculpture garden.
But what truly sets MUSA apart is its interactive nature. As one dives amongst the sculptures, they are not only observing art but rather the birth of a new coral reef. This unique blend of art, science, and conservation makes MUSA more than just a conventional museum, it makes it an underwater adventure that leaves a lasting impression.
Guggenheim Museum Bilbao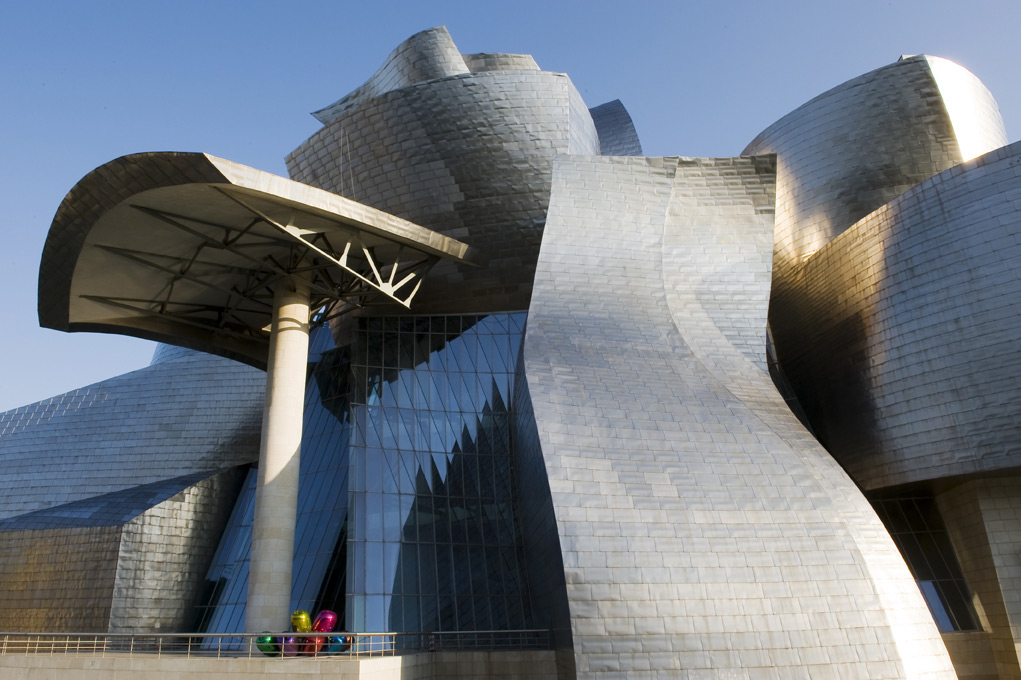 Date: Opened in 1997
Architect: Frank Gehry
Location: Bilbao, Spain
Completed in the year 1997 by the architect Frank Gehry, The Guggenheim Museum Bilbao is a modern and contemporary art museum located in Bilbao, Spain. The museum was constructed on a former wharf, covering an area of about 350,000 square feet, standing as an emblem of the deconstructivist movement, thanks to its distinctively fragmented, irregularly shaped volumes.
The museum is best known for its titanium-clad curves, which are inspired by the graceful shapes and textures of a fish, designed in a way such that it can be remembered as a sculpture, a work of art in itself. The museum is essentially a shell that evokes the past industrial life of the port of Bilbao. The titanium skin, composed of approximately 33,000 extremely thin titanium sheets, exudes a sense of fluidity and reflects the ever-changing play of light and shadow.
The Museum of the Future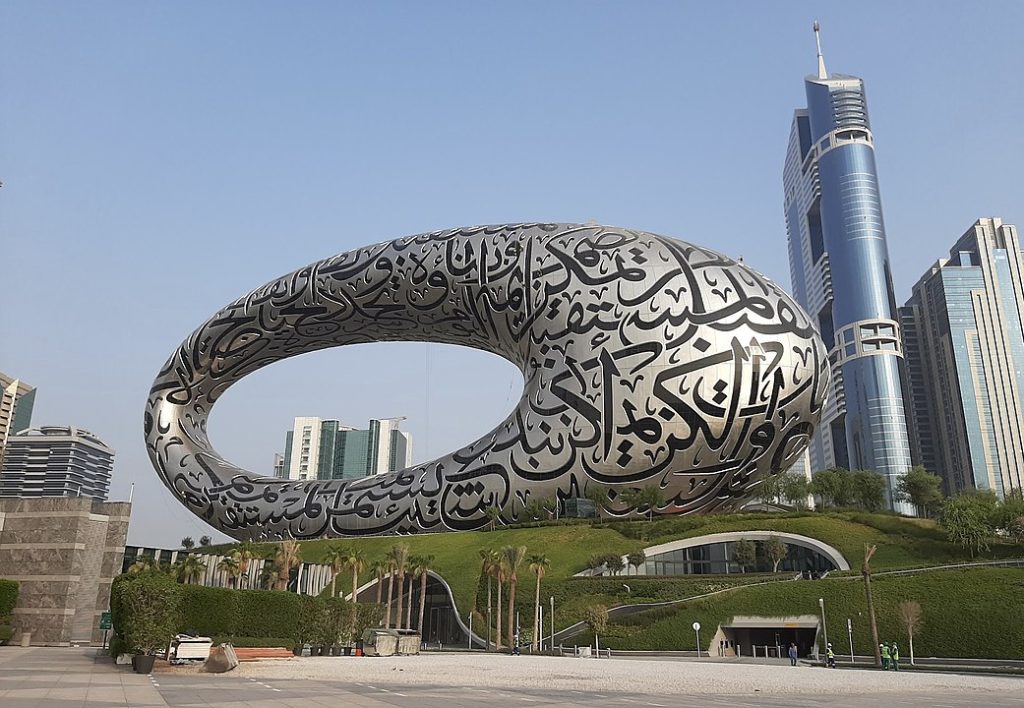 Date: 2023
Architect: Killa Design
Location: Dubai, United Arab Emirates
Standing at 78 meters tall, and covering a total built-up area of 30,000 square meters, the Museum of the Future in Dubai is nothing less than a marvel of modern engineering and design. In addition to an exquisite museum, the structure also houses several theater spaces, a laboratory, and a research center.
Its unique torus-shaped structure symbolizes humankind's ability to innovate, adorning its facade with more than 14,000 meters of Arabic calligraphy, making it one of the city's most iconic buildings. This fusion of artistic elegance and cutting-edge technology has made the Museum of the Future one of Dubai's most iconic and distinctive landmarks, captivating the imagination of all who lay eyes upon it.
Royal Ontario Museum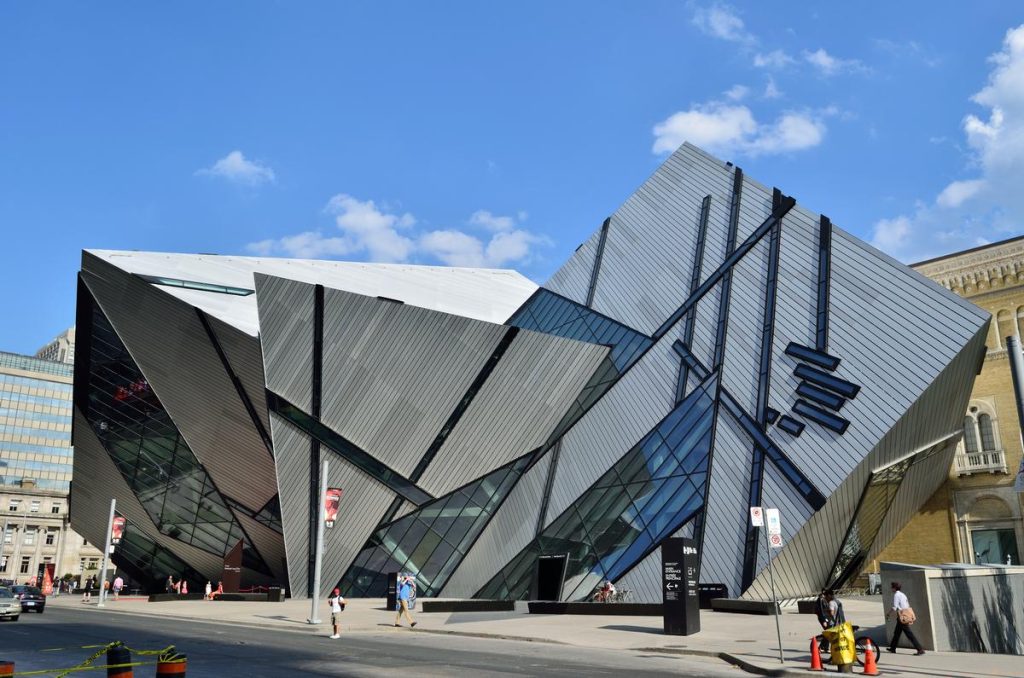 Date: The original building was completed in 1914, and various expansions and renovations have taken place since then
Architect: The original architect was Frank Darling, and subsequent renovations have involved multiple architects
Location: Toronto, Canada
Located in Toronto, The Royal Ontario Museum is one of the largest museums in all of North America and the largest in Canada. Opened in the year 1914, it attracts more than one million visitors every year to date, showcasing an extensive collection of design and fine art. The museum holds more than 13,000,000 items displayed in over 40 galleries, including a collection of dinosaurs, minerals and meteorites, Canadian and European historical artifacts, as well as African, Near Eastern, and East Asian art.
The original Italianate and Neo-Romanesque structure by Darling and Pearson is complemented by the modern Michael Lee-Chin Crystal designed by Daniel Libeskind. This collaboration proved to play a monumental role in honoring history and embracing a future full of innovation.
Fondation Louis Vuitton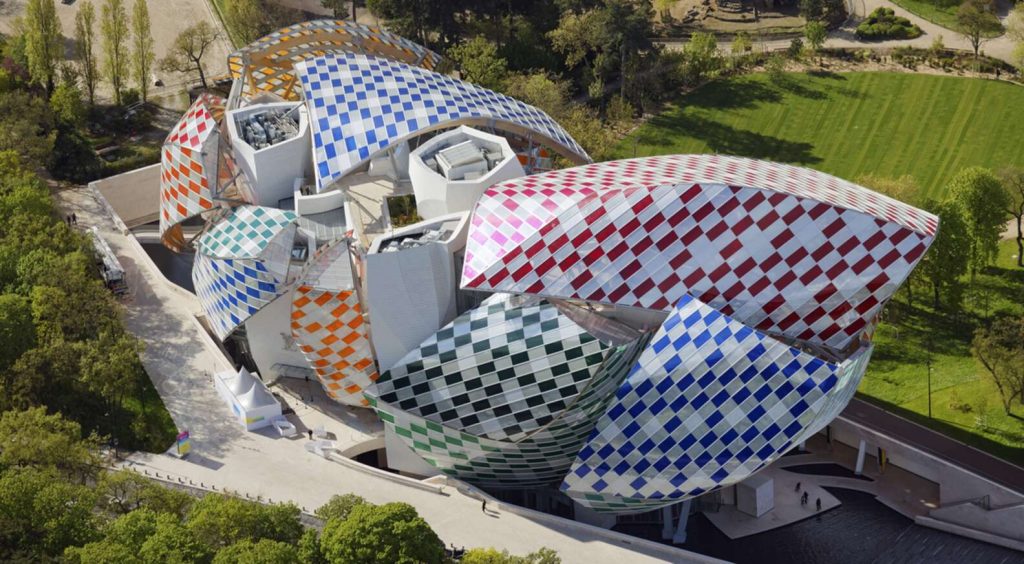 Date: Opened in 2014
Architect: Frank Gehry
Location: Paris, France
The Fondation Louis Vuitton was commissioned by Bernard Arnault, the owner and creator of the luxury group Louis Vuitton, in 2014. It is located on the northern edge of Bois de Boulogne, in Paris. The museum spans an area of 11,700 square meters, comprising 11 galleries of varying sizes, a large auditorium, a restaurant, and roof terraces.
The designing architect, Frank Gehry, aimed to emphasize the geometric interplay of straight lines and curves, transparencies and forms constantly playing with the boundaries between interior and exterior. Hence the built form was developed, enveloped in 12 huge glass facades or 'sails' that reflect the surrounding water and greenery, giving the building its distinctive look, making it appear as if it's billowing in the wind.
Metropol Parasol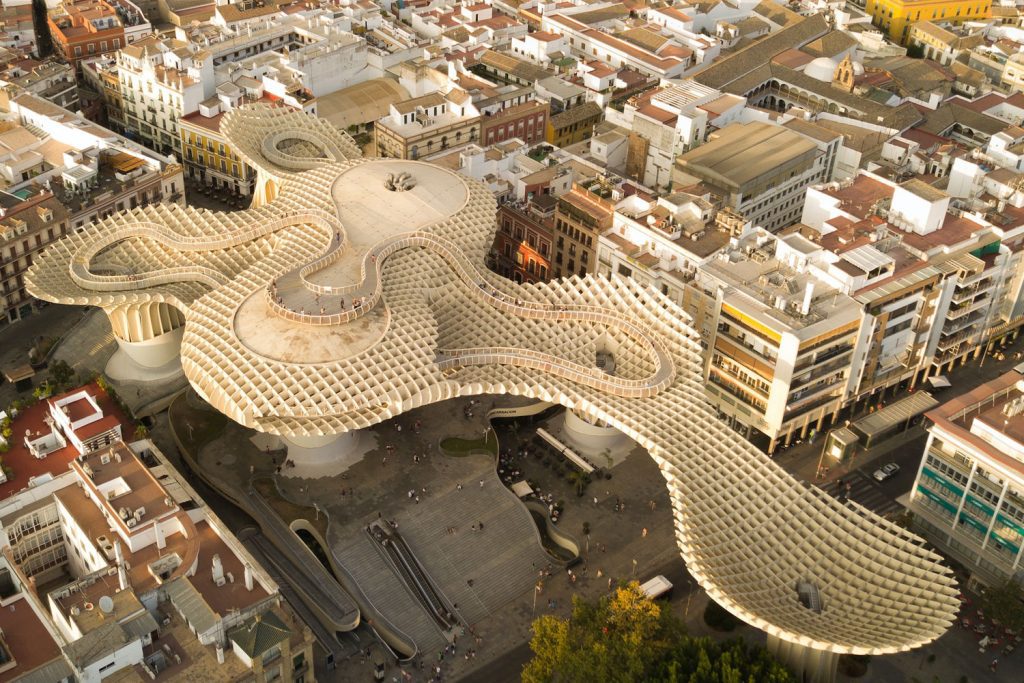 Date: 2011
Architect: Jürgen Mayer
Location: Seville, Spain
The Metropol Parasol, also known as "Setas de Sevilla," stands as a grand wooden structure in the heart of Seville, Spain. Crafted by the visionary German architect Jurgen Mayer, this architectural wonder was brought to life in 2011, with an estimated cost of around 100 million Euros. The structure spans an area of 150 meters by 70 meters at its base and soars to a towering height of 26 meters, establishing itself as the world's largest wooden structure. Within its formwork, the structure encompasses an archaeological museum, a marketplace, a restaurant, and a public balcony with panoramic views of Seville's old quarter.
The structure consists of six canopies resembling the shape of mushrooms, inspired from the arches of the Cathedral of Seville and the majestic ficus trees of Plaza de Cristo de Burgos. The Metropol Parasol is not just a feat of architecture but also a piece of art, emerging from an archaeological excavation site, integrating within Seville's cityscape, and serving as an iconic visual landmark.
The Denver Art Museum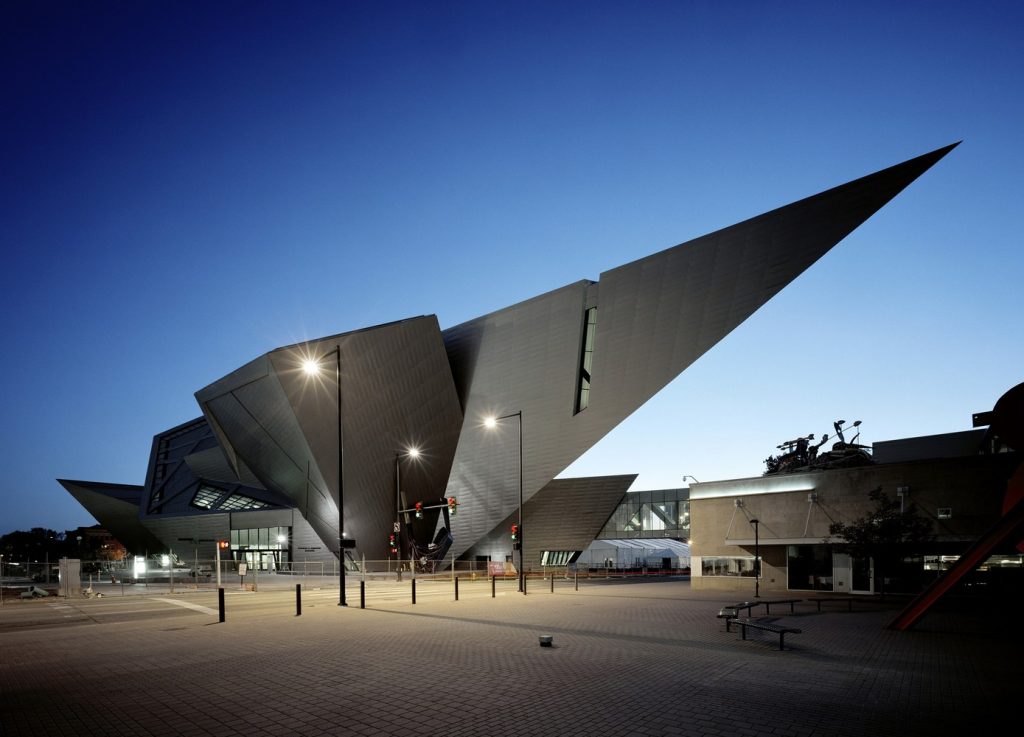 Date: original building opened in 1971
Architect: Gio Ponti (original building), Daniel Libeskind (Hamilton Building expansion)
Location: Denver, Colorado, USA
The Denver Art Museum, located in Denver, Colorado, is a prominent art museum known for its extensive collection of over 70,000 diverse works. The museum's origins date back to 1893, and it has undergone several expansions since then. The most significant expansion was the construction of the Martin Building, designed by Italian architect Gio Ponti in 1971, and by architect Daniel Libeskind, in the early 21st century.
The Martin Building is characterized by its towering silhouette and exterior façade covered with approximately one million glass tiles. The newer building designed by Libeskind came out to be an aggressive form of geometric design, pure and irregular, made of glass and titanium, that reflects the peaks and rock crystals from the nearby mountains. This innovative design not only provides a unique aesthetic but also creates a dialogue with the surrounding cityscape and natural environment.
Holon Design Museum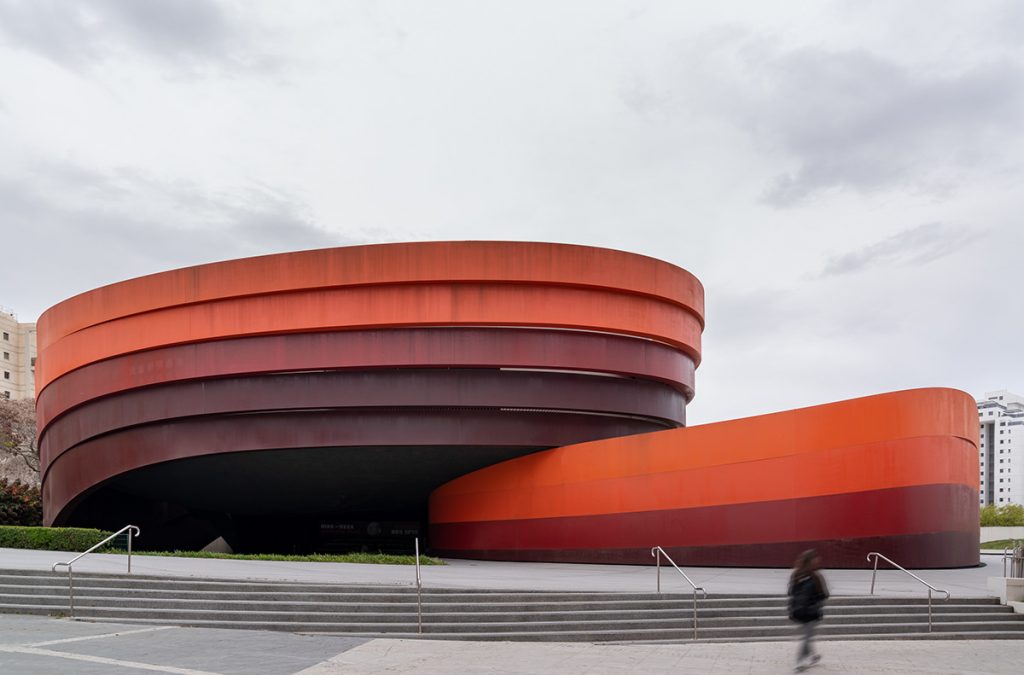 Date: Opened in 2010
Architect: Ron Arad
Location: Holon, Israel
Designed by Israeli architect and industrial designer Ron Arad in cooperation with Bruno Asa, The Holon Design Museum is part of a 16-year regeneration plan for the city of Holon, Israel. The museum, which opened in March 2010, spans an area of 4100 square meters, combining the curved façade of the building with box-like rectangular spaces for the galleries, connected by a ramp. The museum consists of two main buildings and houses a significant exhibition collection.
In terms of architectural features, the museum's design features five twisting bands of Cor-Ten (weathered steel) that wrap around the two main gallery buildings. These bands of steel, colored red and orange, represent gradients of 'Awakening'.
The Museum of Pop Culture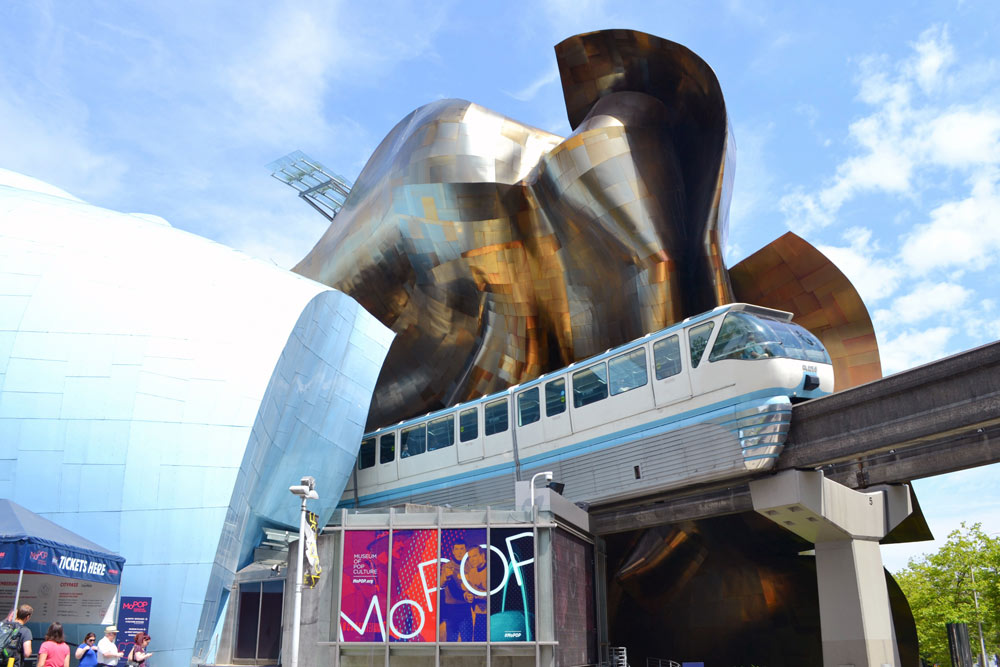 Date: 2000
Architect: Frank Gehry
Location: Seattle, Washington, USA
The Museum of Pop Culture, also known as MoPOP, is a nonprofit museum located at 325 5th Avenue N at Seattle Center. Founded in the year 2000, by Microsoft co-founder Paul Allen and designed by Canadian-born architect Frank Gehry, the museum spreads out over an area of 140,000 square feet, dedicating itself to contemporary popular culture. It houses over 80,000 items of music history, including rock memorabilia and technology-intensive multimedia displays.
An interesting story associated with its design suggests that the architect was inspired to draw the form out of a pile of trash he gleaned from an electric guitar shop near his office. He decided to replicate its features, forming the museum's unique facade, resulting in a vibrant fusion of textures and colors that encapsulate the energy and fluidity of music.
China Academy of Arts' Folk Art Museum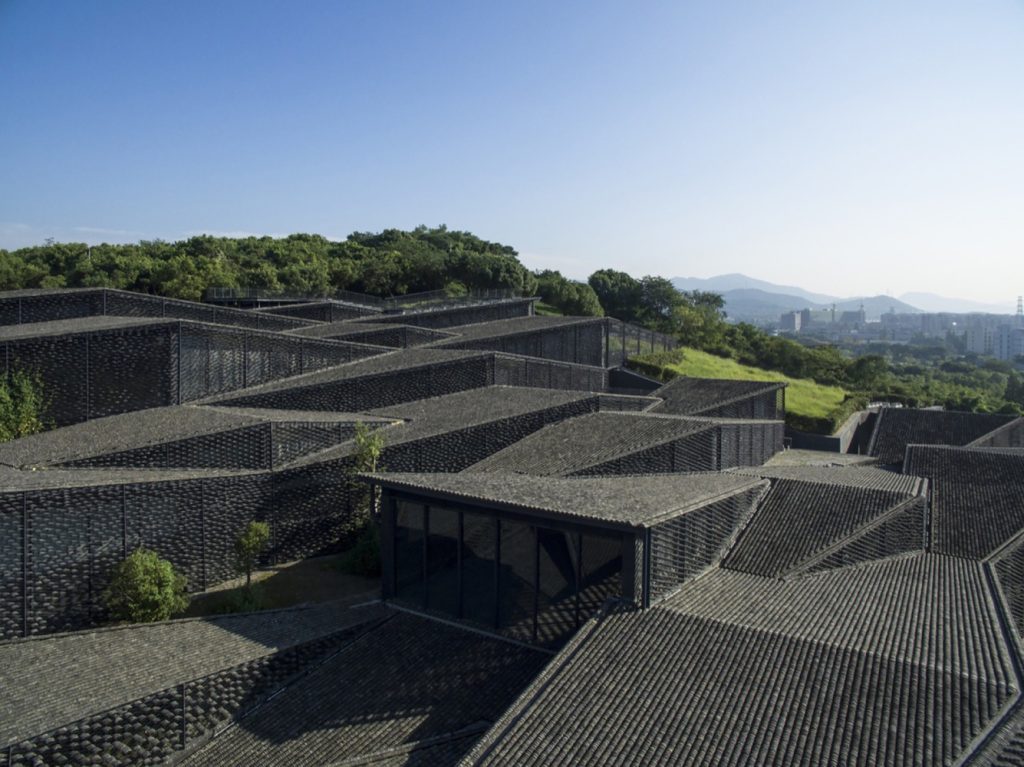 Date: 2015
Architects: Kengo Kuma
Location: Hangzhou, China
Completed in the year 2015, The China Academy of Arts' Folk Art Museum was designed to showcase multidisciplinary folk art. Built over a site that was formerly a tea field in Hangzhou, the museum was meticulously planned using geometric divisions to overcome the challenging topography, resulting in an array of parallelogram-shaped units.
The museum was designed to look like a small house with its pitched roof which was covered in rows of gray tiles, giving the museum a zigzagging roofline. This allowed the gallery to fit into both its rural and urban settings. The design of the museum was a careful reflection of the natural landscape and a polite bow to the existing buildings of clear identities.
In conclusion, museums not only help us preserve our cultural heritage but also redefine the way we think about design. They invite us to explore, question and wonder about the ways in which art and architecture coalesce, how history and modernity interact, into a place where creativity knows no bounds.
With countless more museums, awaiting to tell their own stories, we can only witness the boundless potential of human imagination and spirit, eternally waiting to inspire and amaze.