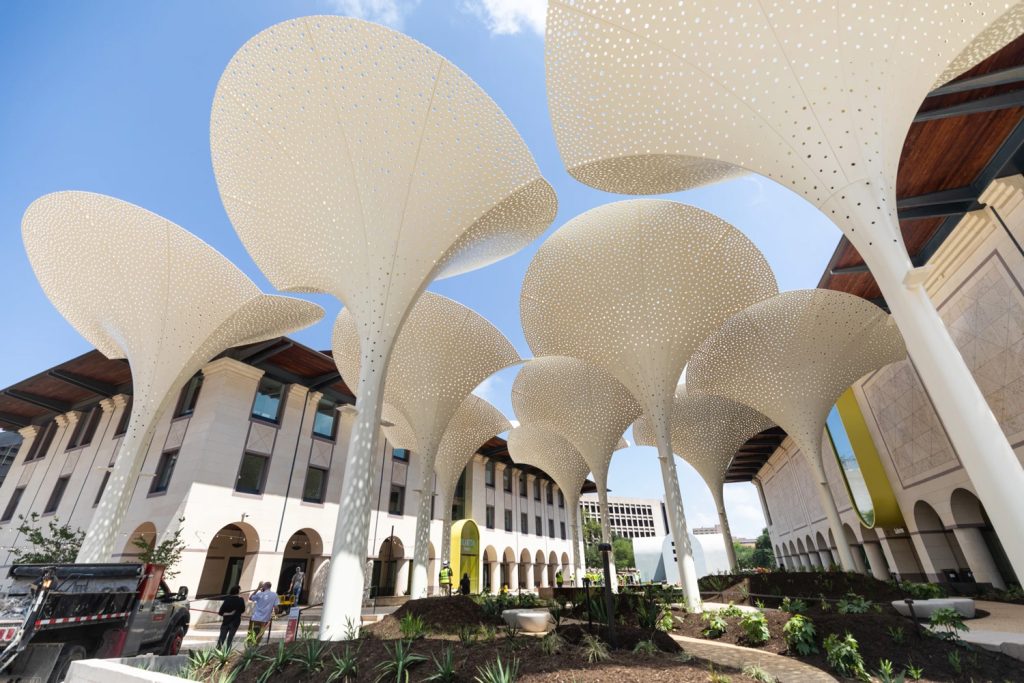 Outside the Blanton Museum of Art at the University of Texas at Austin, 12 three-story-tall fan-like pillars form a canopy that shades an enormous outdoor community space. The shade structure, Moody Patio, is the centerpiece of a Sønhetta-led rehabilitation project reviving the museum's grounds.
The Blanton's reconstruction was planned in 2021 to "unify and rejuvenate" the museum campus, a huge 200,000-square-foot site housing two main buildings and Ellsworth Kelly's chapel-like Austin.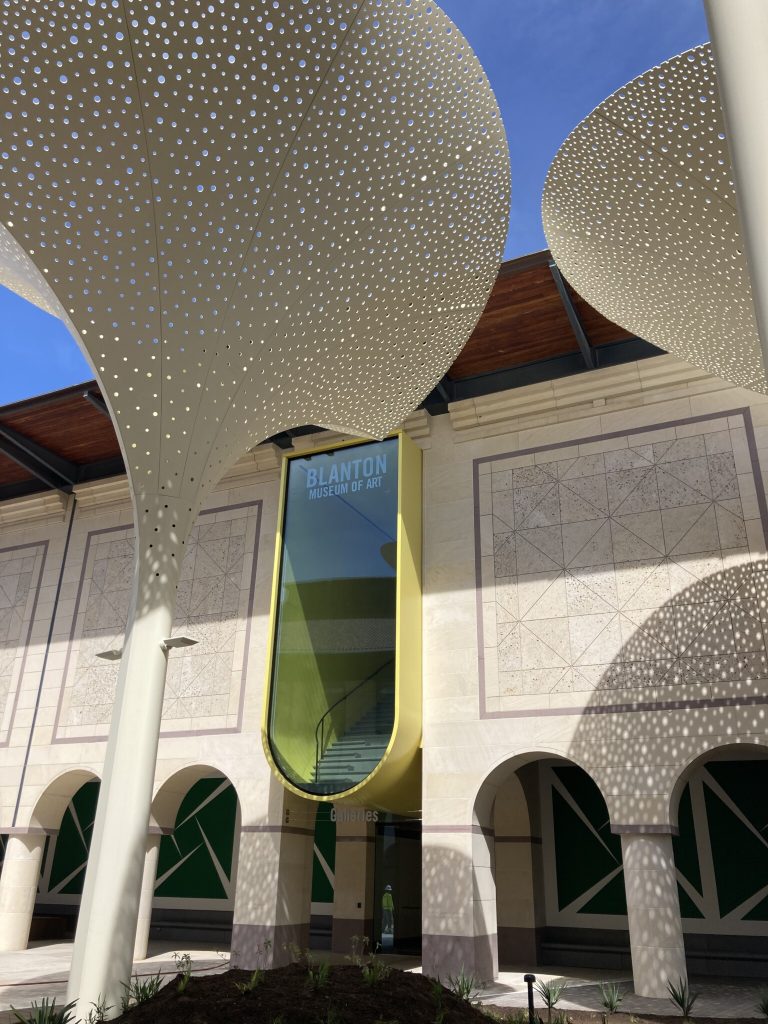 "This is what we have been waiting for: the opening of a new gathering place for Austin that offers a different way to experience the Blanton," museum director Simone Wicha said in a press release. "I cannot wait for visitors to stroll along the pathways, pass under the stunning shade canopy, explore the powerful, immersive new artworks, and enjoy performances on the Moody Patio's outdoor stages."
The shade canopy is placed into the environment that has been redesigned. Winding roads connect the museum to the city between the sculpture-like shade structures, as do a variety of public stages, organic-shaped seats and other seating, and new flora.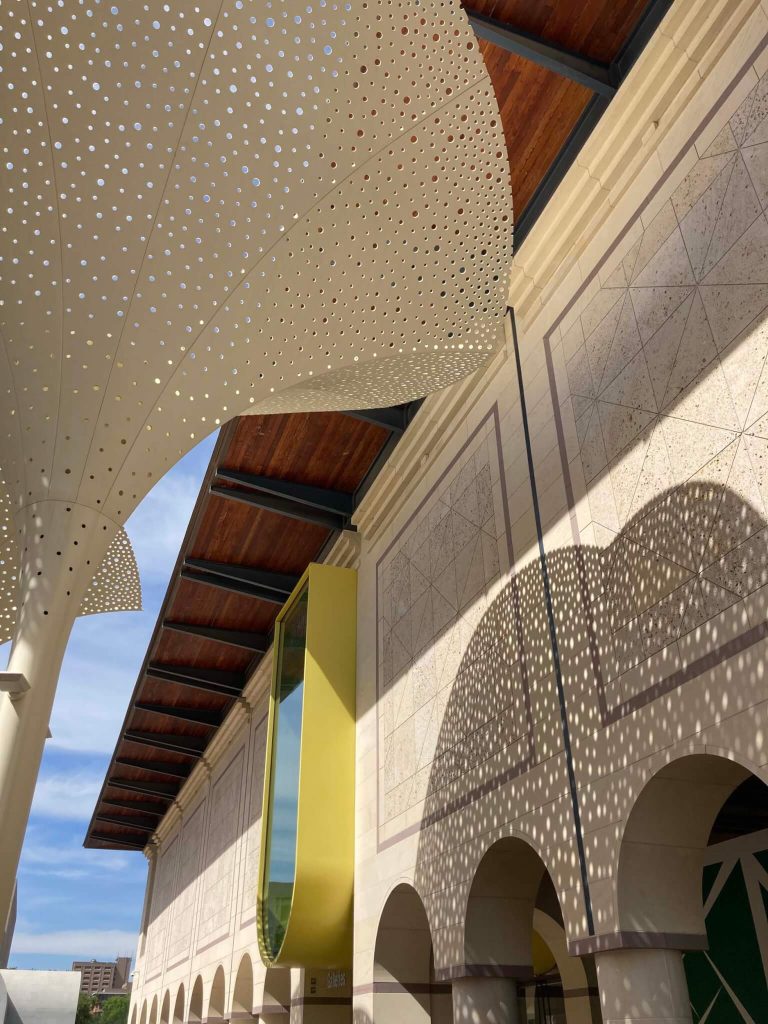 "Snøhetta's design expands the museum's world-class art collection beyond the museum's galleries and creates a highly visible public place of—and for—the arts and Austin," said Craig Dykers, founding partner of Snøhetta and an alumnus of the UT School of Architecture.
A mural by the late Cuban American artist Carmen Herrera spans the wall beyond the loggia. The artist's first public mural commission is Verde que te quiero verde (Green How I Desire You Green).