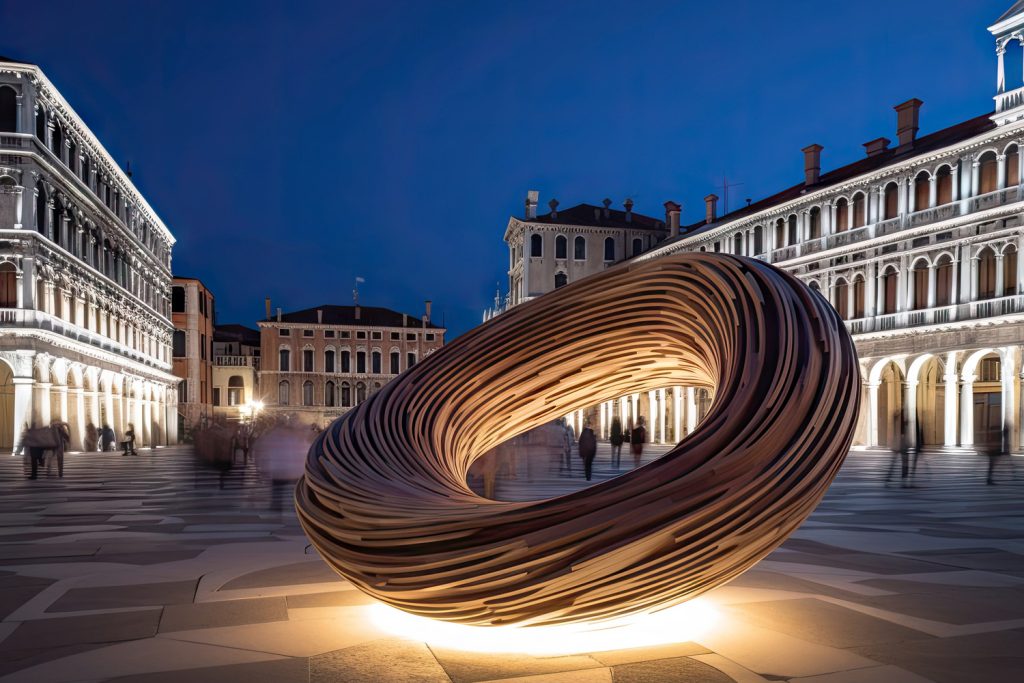 The "Parametric Lampchairs" by Vincent Callebaut Architectures incorporate the concept of "Agro-Waste Design" or "Design with Agro-Waste" and the usage of these biomaterials in furniture design and architecture.
It is about reconsidering the current linear economic model, in which production is directly tied to the exploitation and disposal of natural resources at the end of their useful life, in order to envision a more sustainable future. Organic waste from cities and the countryside can be diverted from landfills or incineration to become the raw material for the manufacture of products before being reinjected into the biological cycle at the end of their useful life, according to the ideas of Upcycling and The Circular Economy.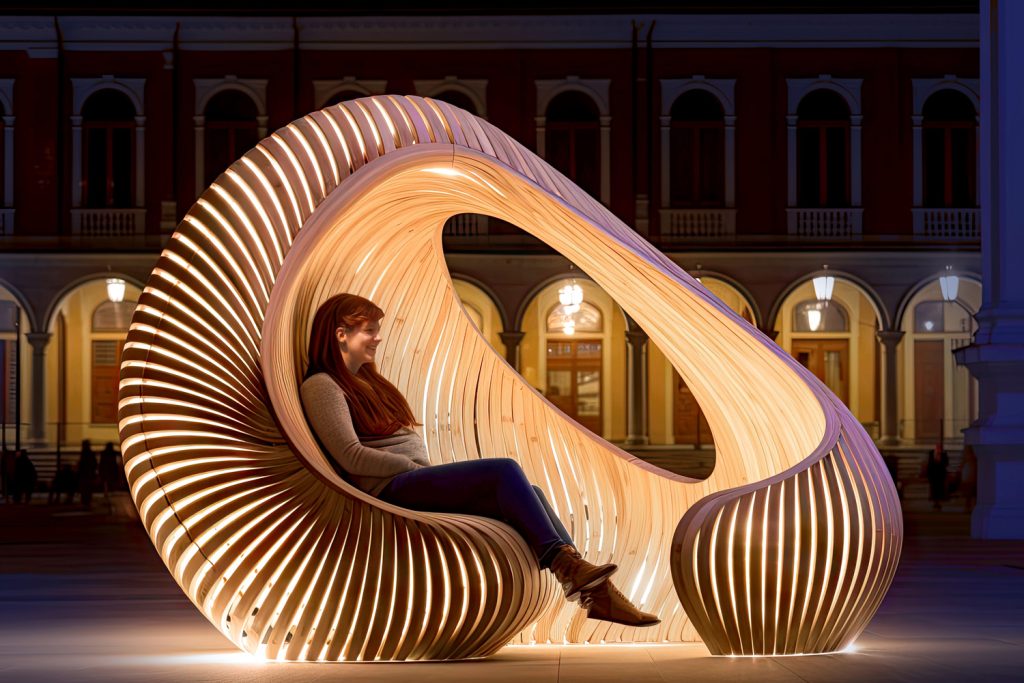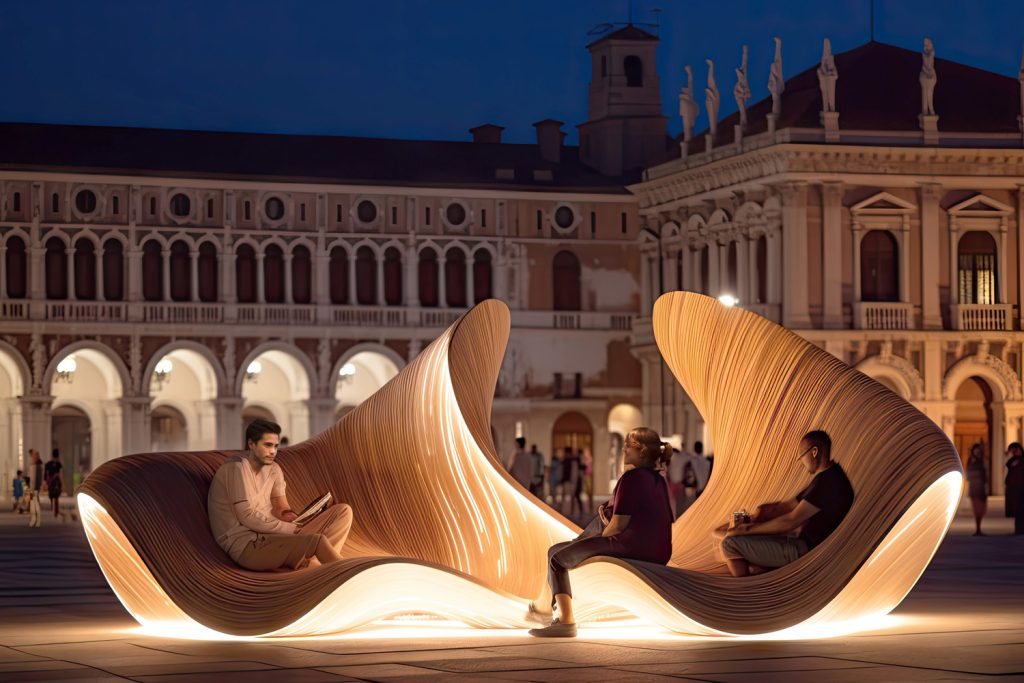 The "Parametric Lampchairs" collection of urban furniture aims to stop agricultural waste from being converted into recycled materials, such as wood, grass, straw, and algae. These materials can create aesthetically appealing and, more importantly, effective designs that are fully biodegradable and have minimal negative environmental impact.
This includes, depending on the setting, climate, and culture of the context, the reuse of cut wood in orchards, corn cobs in fields, sugarcane fibers, rice straw, wheat and soybeans, peanut shells, bananas, sunflower, cellulose, and many other materials.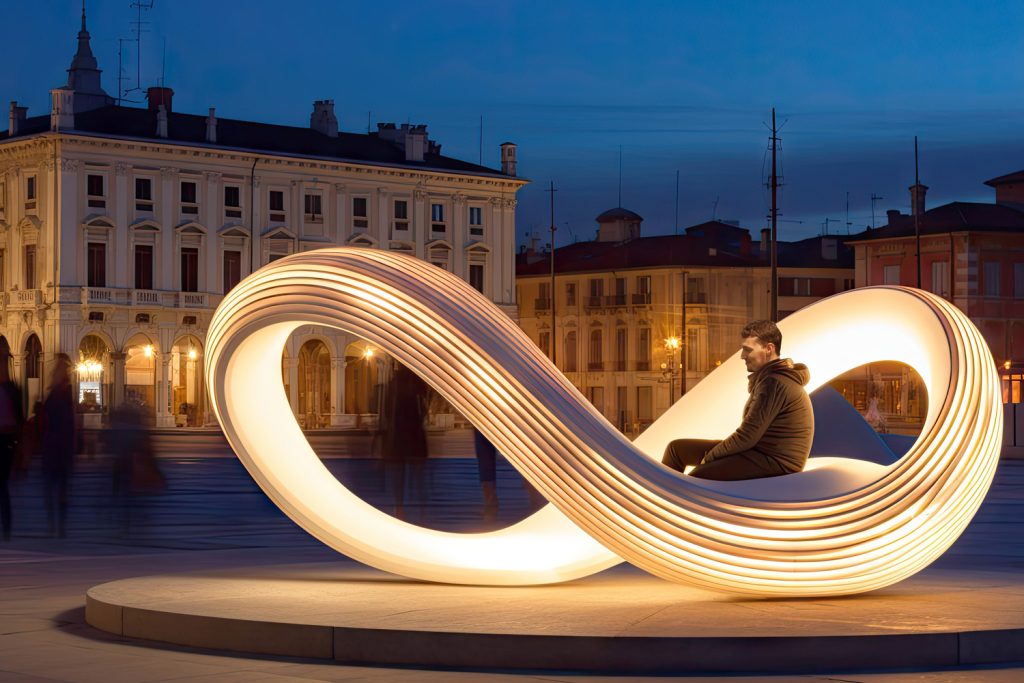 Additionally, to create more robust final products that may be applied outside, these natural fibers can be mixed with biopolymers made solely from plants, such as agar-agar, sodium alginate, and starch. Moreover, some natural textiles, including cork and potato skins, have good water-repellent properties.
In addition to bridging gaps in the product life cycle, this bio-based production process has the potential to promote productive citizenship by encouraging upcycling, in which each citizen determines what to do with their own trash in order to reduce, recycle, and reuse it.
According to the designers, "At the heart of our strategy to reduce the environmental impact, these minimal surfaces have inspired us with the "Parametric Lampchairs" made with natural fibers emitted by the agricultural industry. These urban furniture pieces are molded, braided, pleated, or printed in 3D to generate ergonomic geometries that appear complex but parametrized from minimal mathematical surfaces with fluid lines, intrinsically reducing the amount of energy and materials for their manufacture."