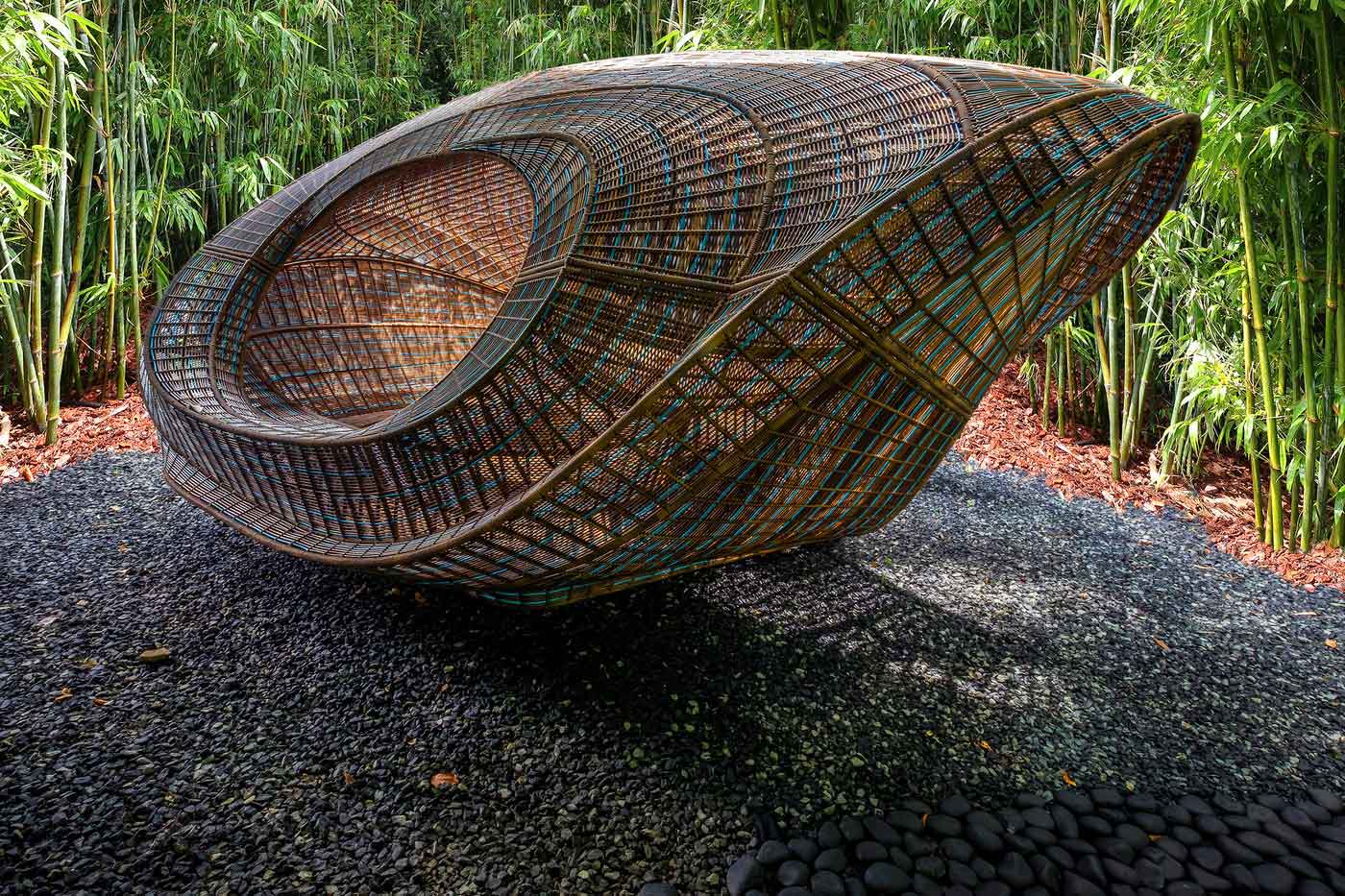 Led by Ben van Berkel, UNStudio, the dutch architecture firm, has designed woven 'Ellipsicoon' pavilion for Revolution Precrafted Series in Maila, Philippines. The pavilion is a mobile structure planned as a place of mindfulness, retreat, and rest.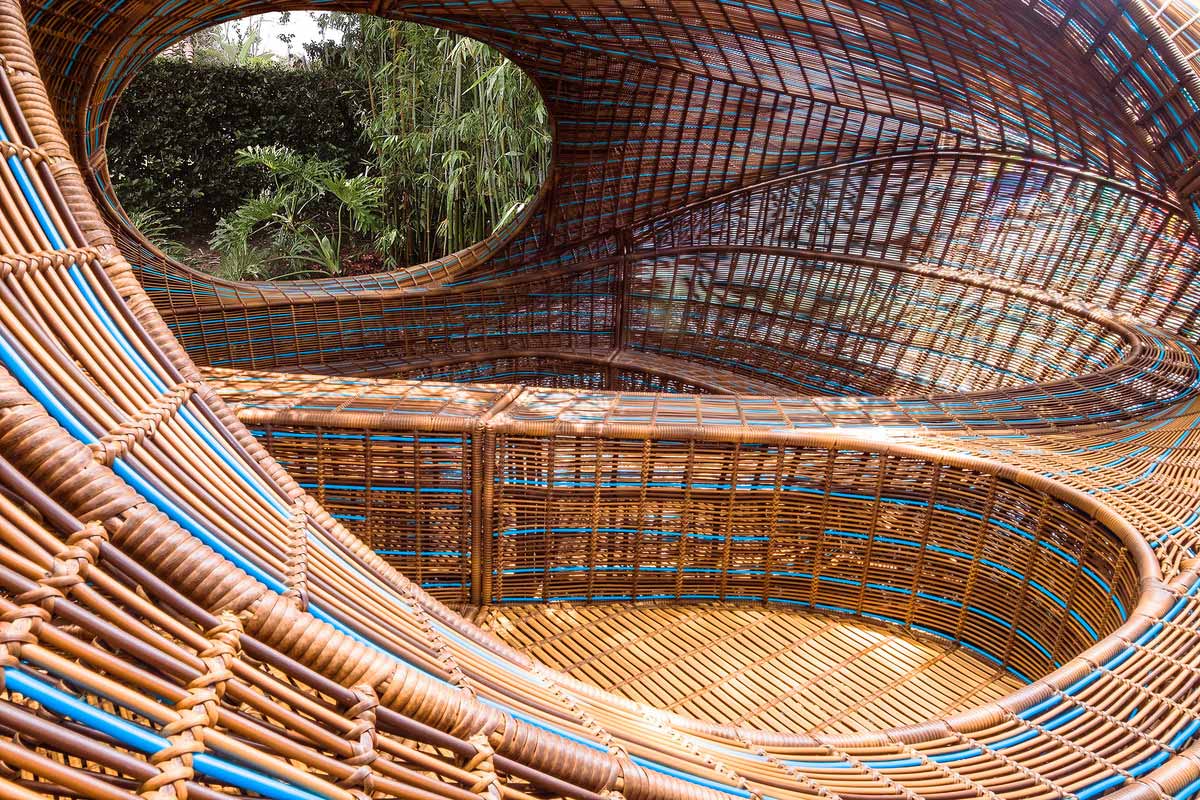 Text description provided by architects. Sunlit and shaded, enclosed and open, the Ellipsicoon is a synthesis of inside and outside space. In its cocoon-like design, this garden pavilion extends the home into nature, creating an immediate sense of relaxation and recreation. It becomes both an inviting space for socialising, and a mindful retreat for withdrawal.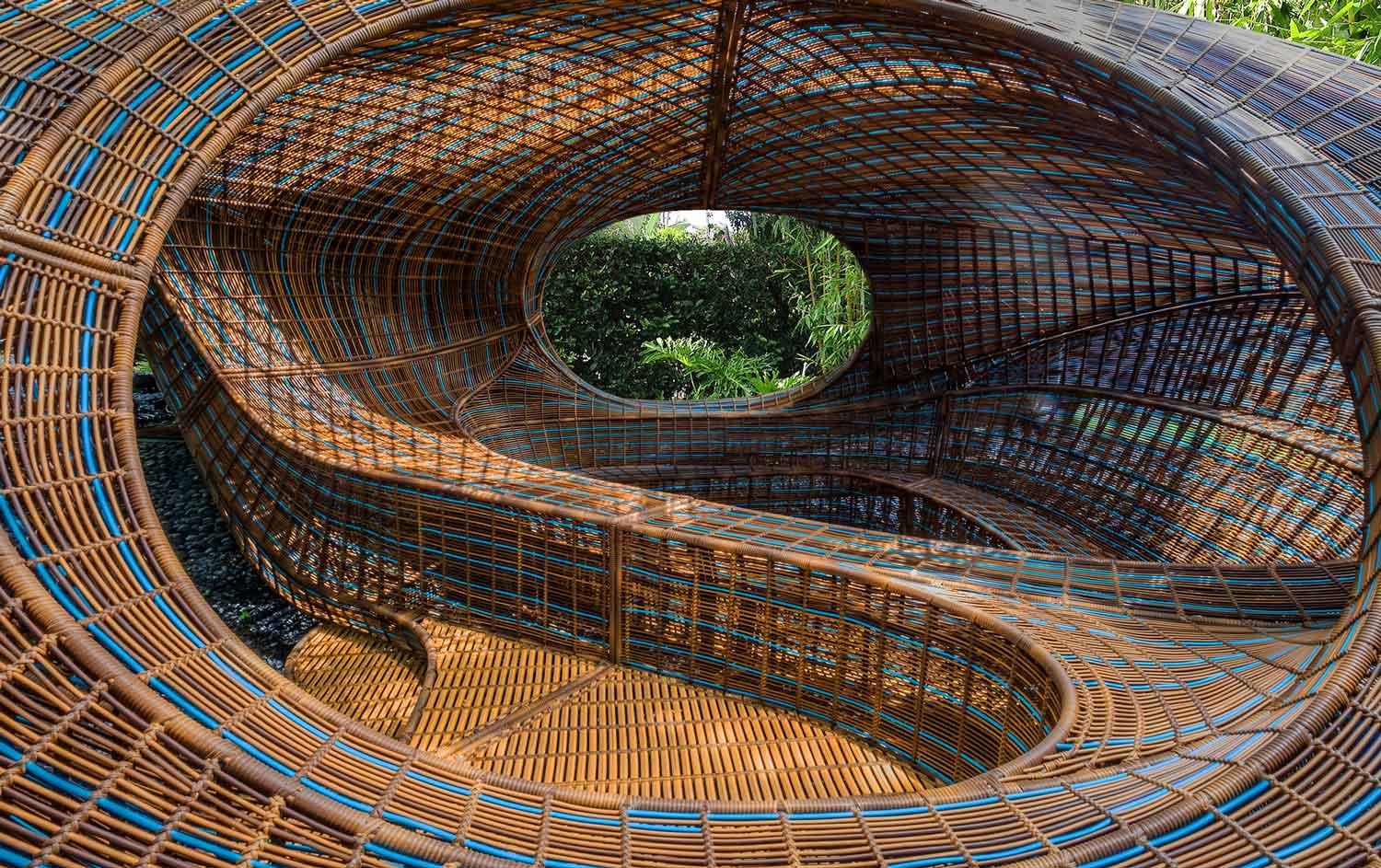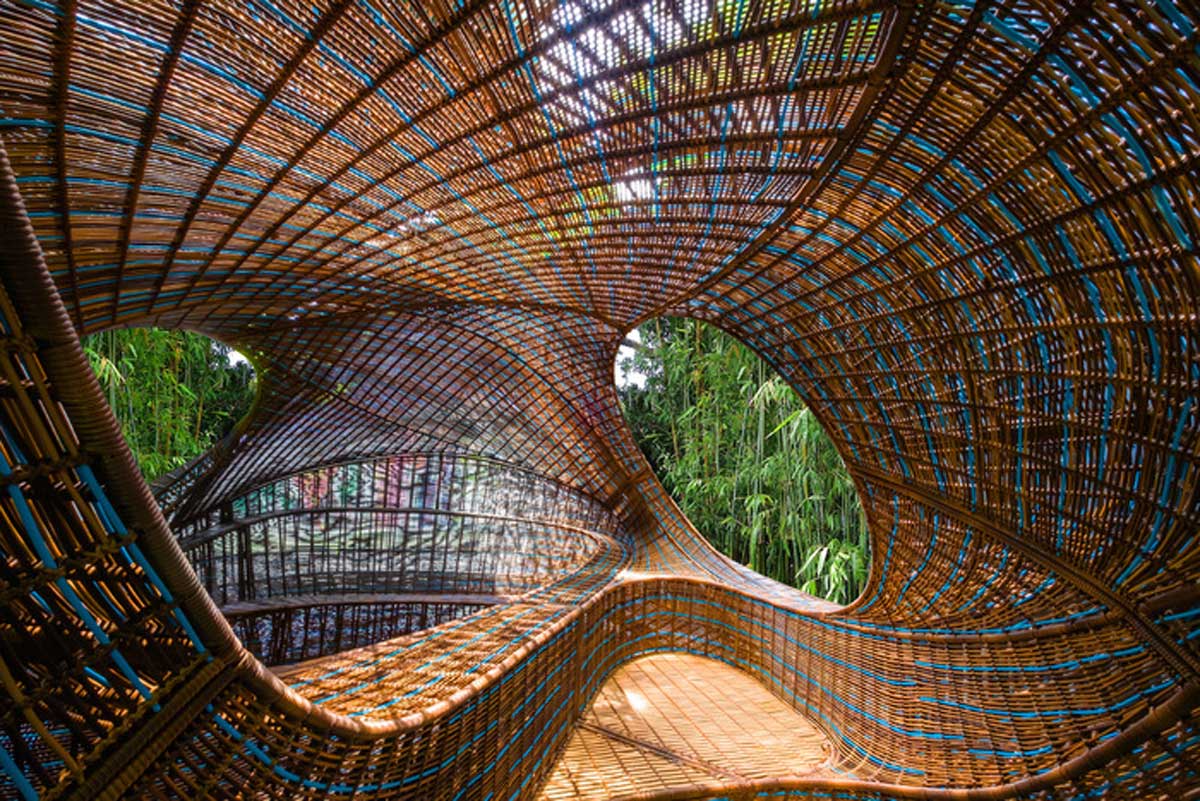 The continuous surface of this sculptural pavilion is woven from strands of high-density polyethylene (HDPE – 100% recyclable). Its curved sides taper inwards as they rise, creating a hollow knot-like structure with differently proportioned openings and a sunken seating area that follows the pavilion's winding contours. Inside and outside spaces intertwine through these elliptical loops, opening the user to nature while being enclosed by the structure's soft curves.
Italian Studio Luca Poian Forms , designed Camboo Pavilion for the Building Trust's 2017 International Bamboo Festival in Phnom Penh , Cambodia . Text description provided by the architects. Conceived as the new centrepiece of the Building Trust's International Bamboo Festival, our design for a landmark bamboo structure celebrates Cambodia's richly layered history, tectonic tradition, and ethnographic context.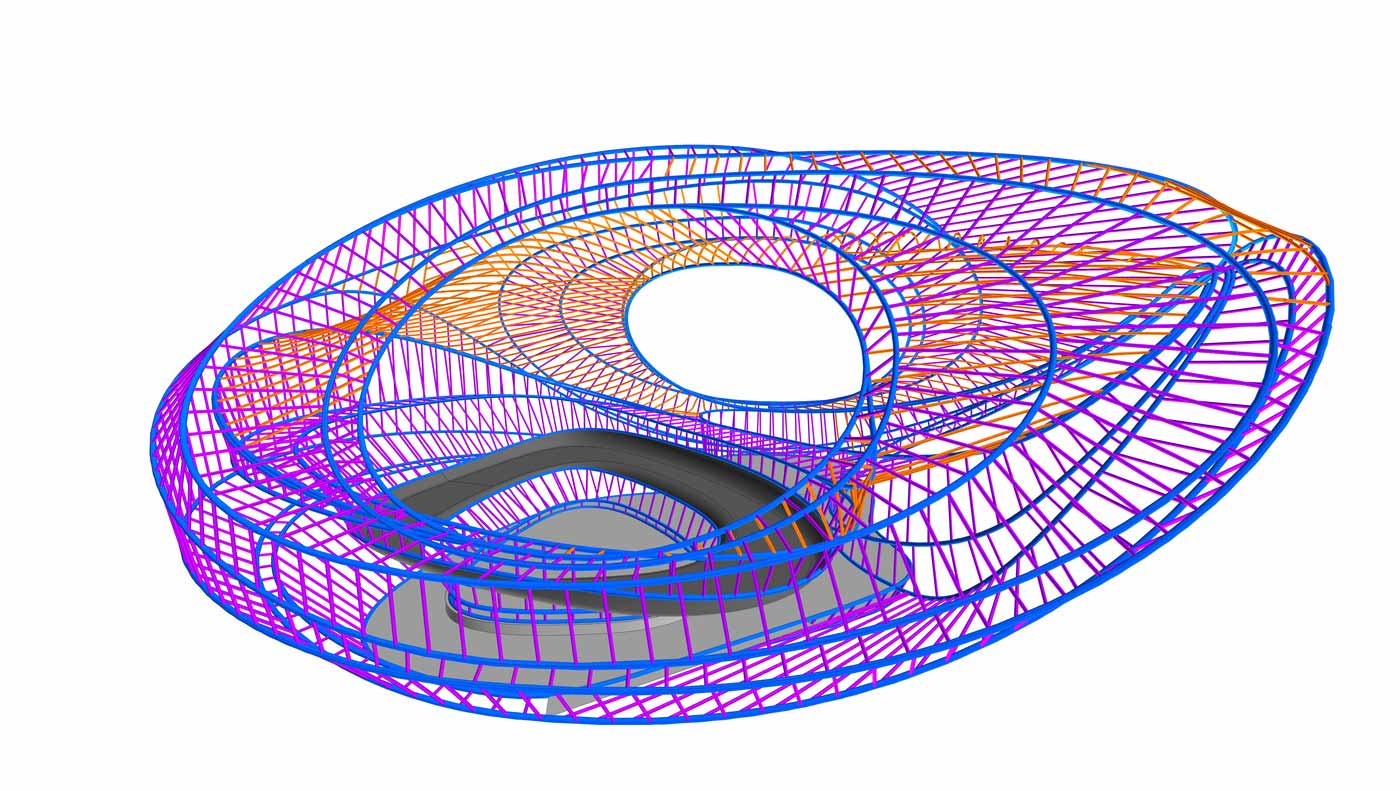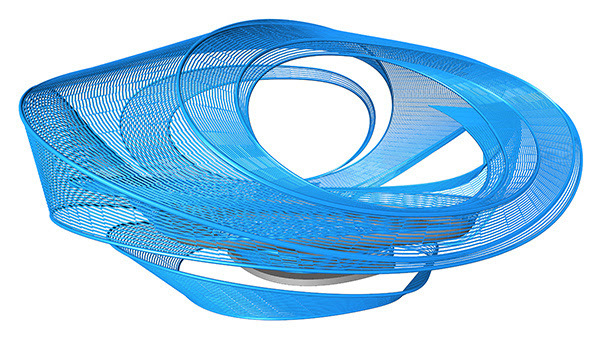 Our principal architect Ben van Berkel has long been interested in exploring spaces that go beyond function, creating more nuanced, reflective and meditative environments. The Ellipsicoon offers the user a place of temporary disengagement, where the practicalities, duties and interruptions of daily life can momentarily fade away, allowing the imagination to take over.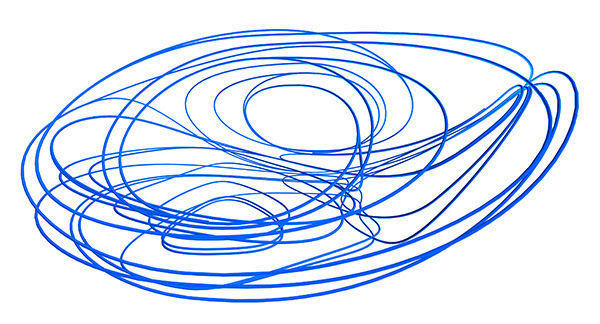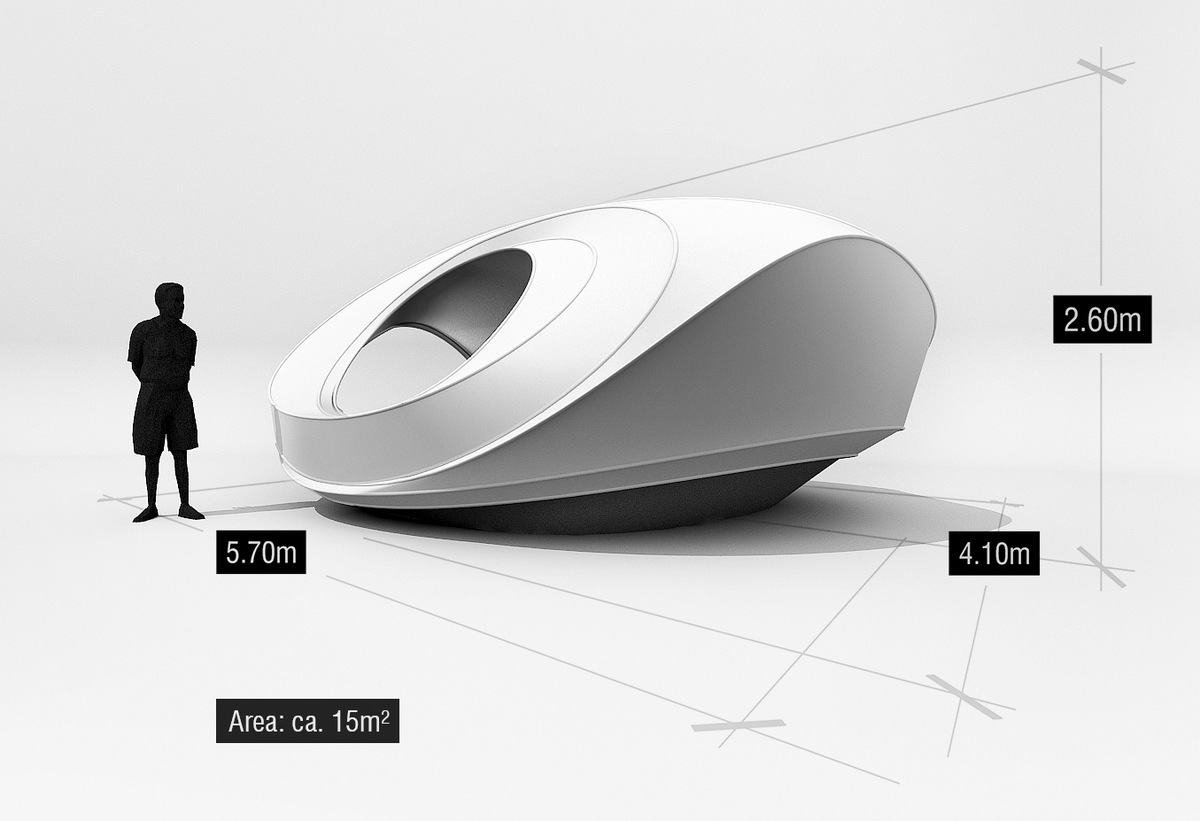 Project Name : Ellipsicoon
Architect : Ben van Berkel, UNStudio
Location : Maila, Philippines
Client : Revolution Precrafted, Manila
Team : Ben van Berkel with Ren Yee and Philipp Meise, Peng Wang
Building Type : Pavilion
Dimension : W4m x D 5.3m x H2.7m
Project Year : 2015
Photograph : Revolution Precrafted
Via > UNStudio
Manuel Jimenez Garcia Unveils CloudXS as a Competition Entry Proposal for Tallinn Architecture Biennale 2019. Designed by Manuel Jimenez Garcia, CloudXS is a flexible discrete system for the creation of lightweight rapidly deployable structures that could achieve large spans while allowing reconfigurability for future use.
Pillars of Dreams, The Very Many's Cloud Like Sculptural Pavilion in North Carolina Pillars of Dreams is Marc Fornes of THEVERYMANY's cloud like sculptural pavilion made from cross-laminated stripes in Valerie C. Woodard Center – Charlotte, North Carolina, United States Pillars of Dreams by New York based architecture firm, enlivens the plaza of the newly …
3D-Printing in Architecture 3D Print 3d printed 3d printing ai architecture AI in Architecture architect architecture artificial intelligence BIG Bjarke Ingels Group BLACKFRIDAY Building Technology china Computational Design construction technology fashion GEN Grasshopper 3D Hamid Hassanzadeh installation interviews Metaverse Midjourney midjourney ai midjourney architecture midjourney artwork midjourney design museum NEOM PAACADEMY parametric parametric architecture parametric design parametricism Pa Talks pavilion Rhinoceros 3D Saudi Arabia technology Venice Architecture Biennale 2023 Wood workshop Zaha Hadid Zaha Hadid Architects