Manuel Jimenez Garcia Unveils CloudXS as a Competition Entry Proposal for Tallinn Architecture Biennale 2019.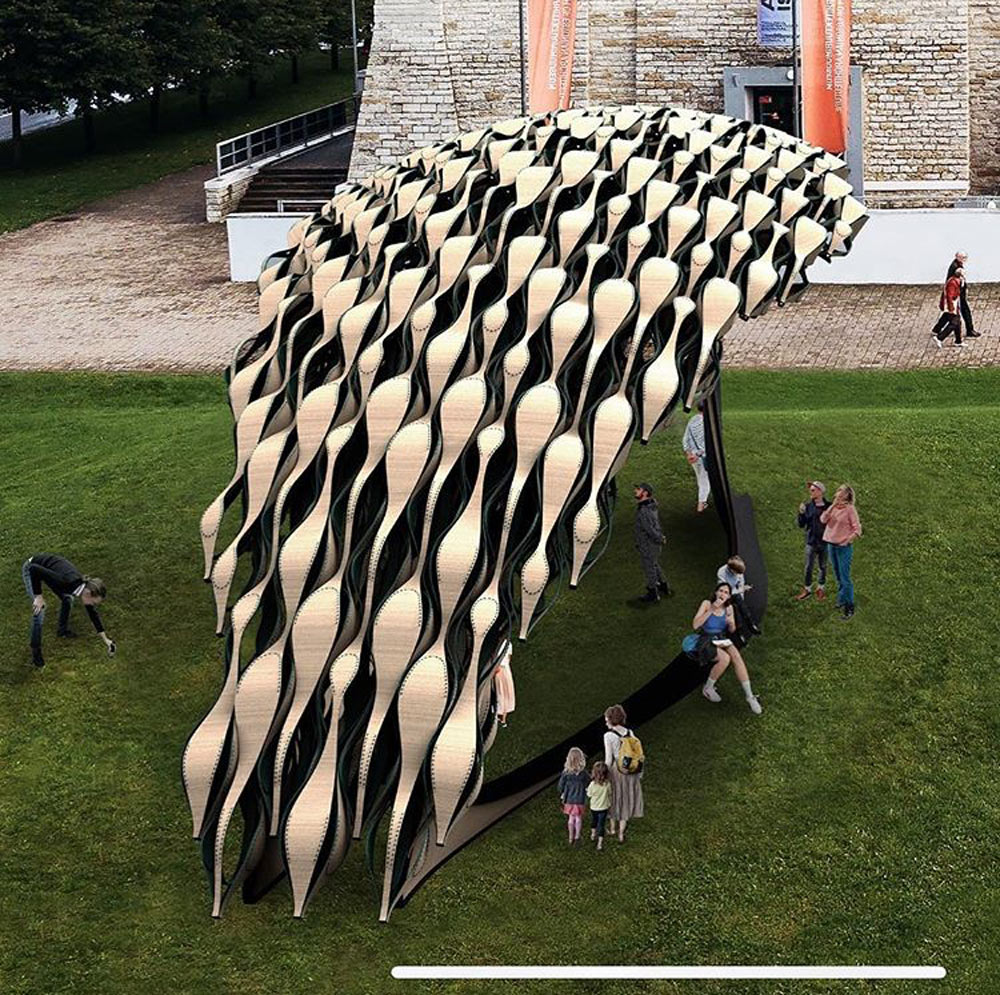 Designed by Manuel Jimenez Garcia, CloudXS is a flexible discrete system for the creation of lightweight rapidly deployable structures that could achieve large spans while allowing reconfigurability for future use.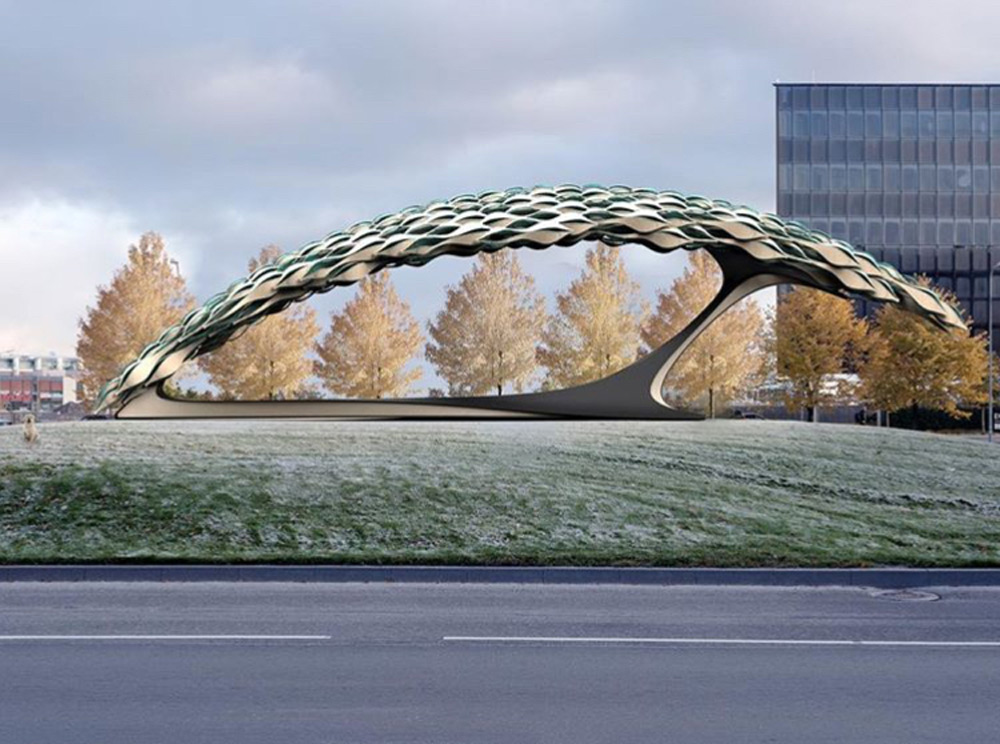 The project promotes a universal system that could be assembled without the use of large sets of heavy machinery. The module is meant to be a product that any non-expert user can easily put together.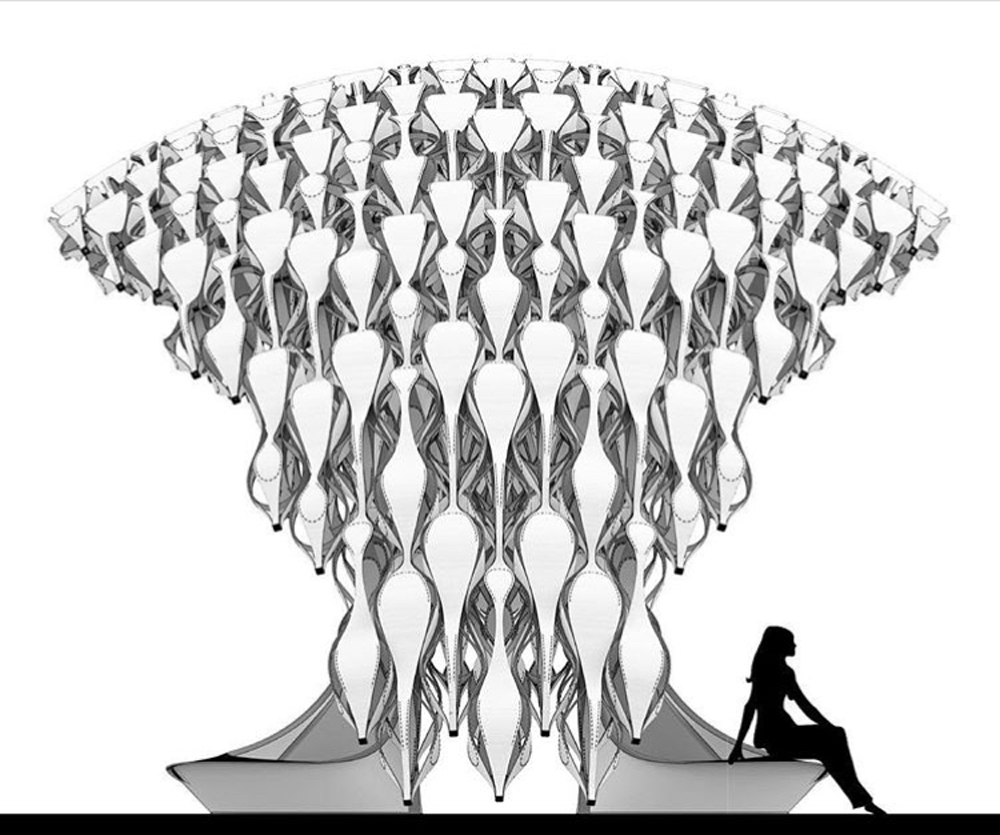 Each element is optimised to be delivered in a single full format (2400×1220) sheet of 8mm plywood, and engineered to be assembled in 20 minutes by any user without previous training, just following the instruction leaflet.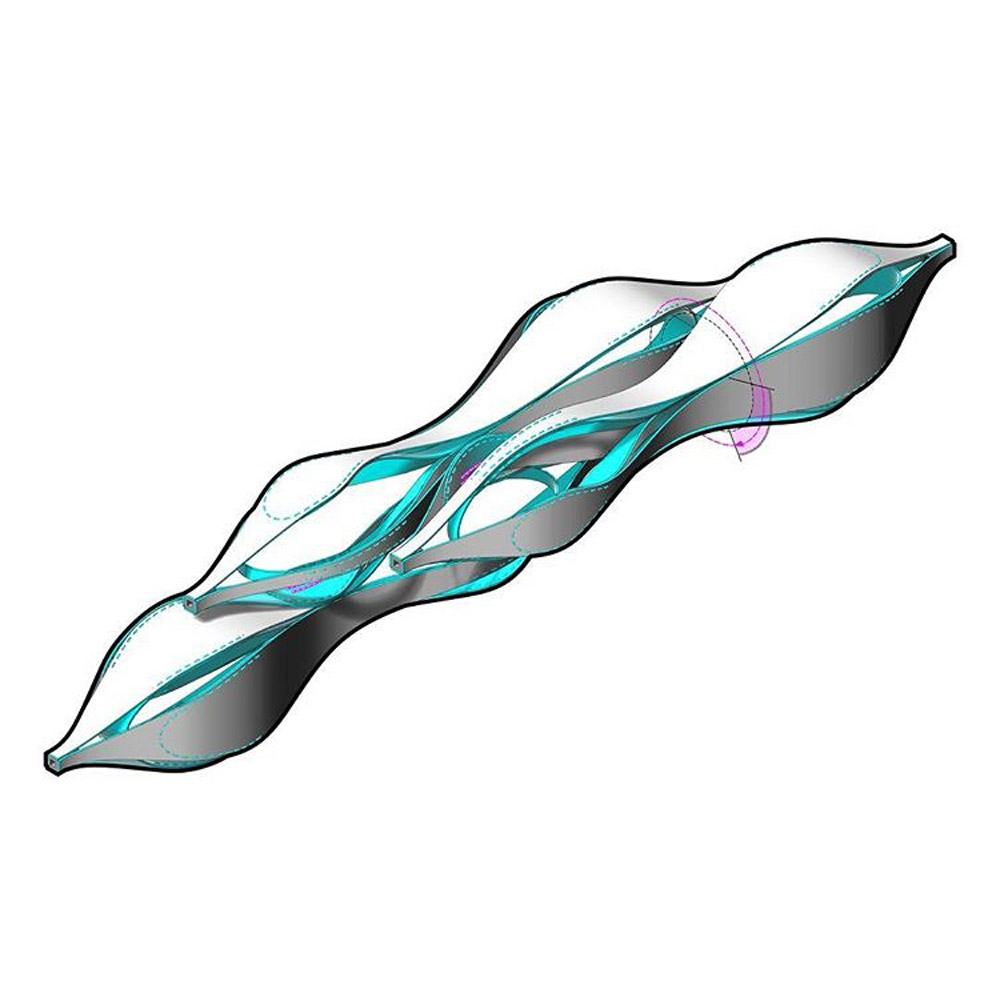 The piece could be locally laser-cut or delivered flat-packed. Each element weights less than 12kg, so it could be easily manipulated by a single person.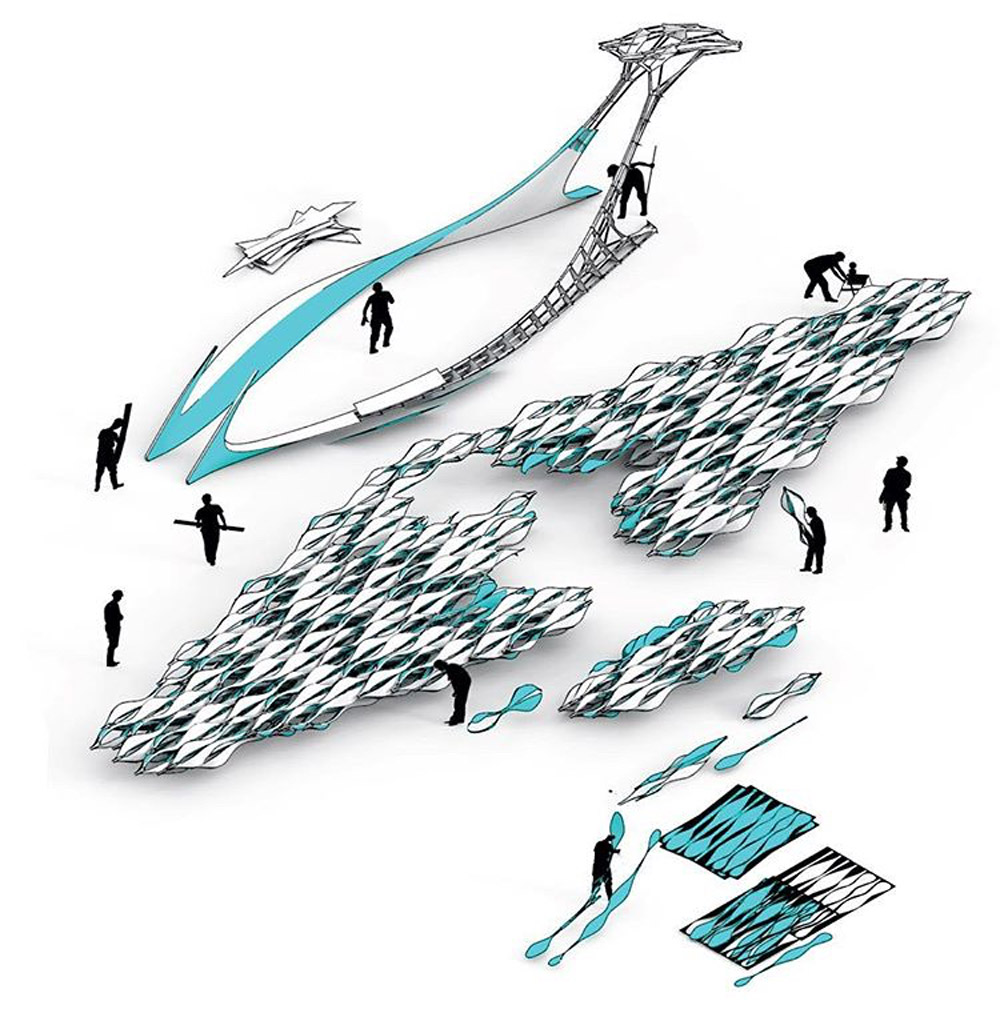 Architect: Manuel Jimenez Garcia
Building Type: Pavilion
Year: 2019
Flamingo Bamboo Pavilion by BambuBuild in Vietnam This bamboo structure was previously designed as an exhibition kiosk before finding new life as a bar and restaurant. Bambubuild – a team of bamboo specialists based in vietnam – was first commissioned to develop plans for a pavilion for vietnam's international travel mart in 2015.
The PortHole, is an ephemeral anamorphic pavilion that in 2015. TOMA! made for the Festival des Architectures Vives Text description provided by the architects. The pavilion is an experimental architecture, designed by Antonio Nardozzi & María Dolores del Sol Ontalba [TOMA!]