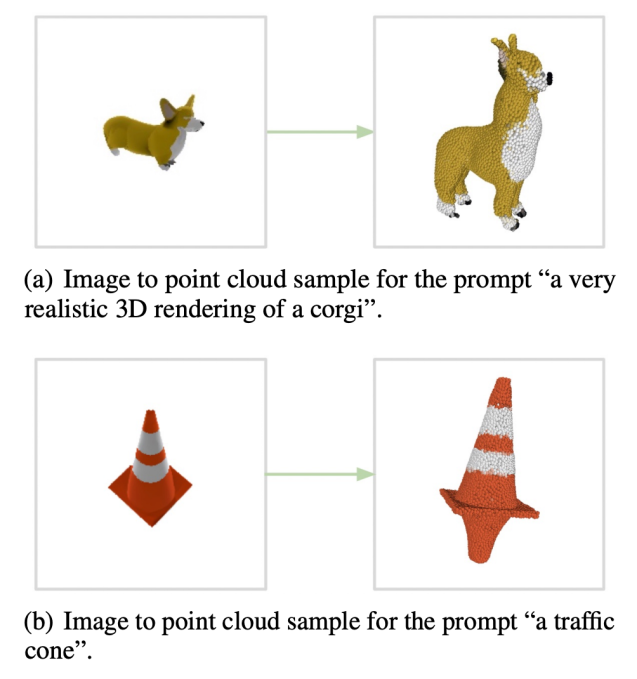 OpenAI is a research organization that aims to promote and develop friendly artificial intelligence in a way that benefits humanity. It was founded in 2015 by a group of entrepreneurs, researchers, and philanthropists, including Elon Musk and Sam Altman.
Point-E is a variant of the DALL-E model that has been fine-tuned on a dataset of natural language descriptions of 3D models. It is designed to generate 3D models from text descriptions and can be used for a variety of tasks, including text-to-image synthesis, machine translation, and question-answering.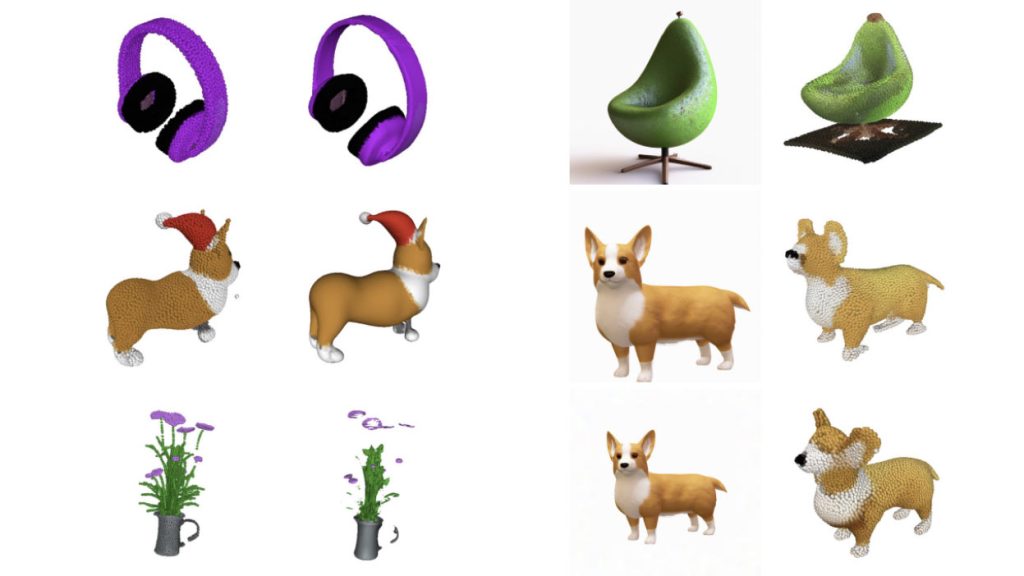 Point-E is a research project developed by OpenAI that aims to improve the efficiency and effectiveness of language model pre-training. It is based on the idea of using "sentence encoders," which are neural network models that take a sentence as input and output a fixed-length vector representation of the sentence. These vector representations can then be used in a variety of downstream tasks, such as question answering and machine translation. The goal of Point-E is to develop new techniques for pre-training sentence encoders that can achieve strong performance on a wide range of tasks while using fewer resources, such as computers and data.
Overall, Point-E is a promising approach to improving the efficiency and effectiveness of language model pre-training, and it may lead to advances in natural language processing and machine learning more broadly.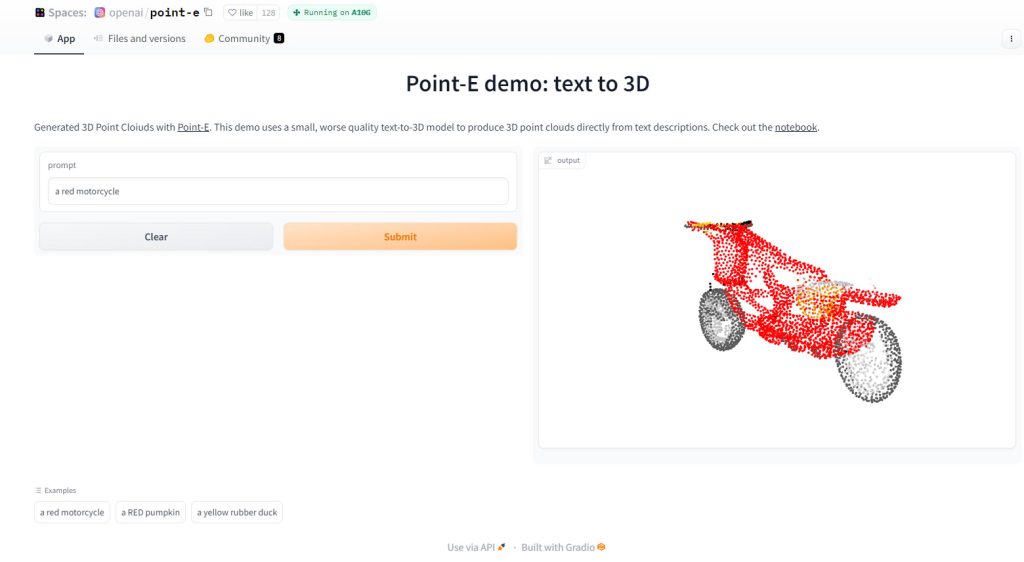 Point-E uses a combination of self-supervised learning and supervised learning to pre-train its sentence encoders. In self-supervised learning, the model is trained to predict a missing piece of text given the context around it. This is done by masking out a portion of the input text and training the model to predict the masked tokens. By training on a large dataset of sentences with masked tokens, the model can learn a rich representation of the language that captures the relationships between words and their meanings.
Point-E is available through Hugging Face's "Spaces" platform which provides access to a range of AI models developed by different organizations, including OpenAI. The code and other resources for the Point-E model are also available on the OpenAI GitHub repository.