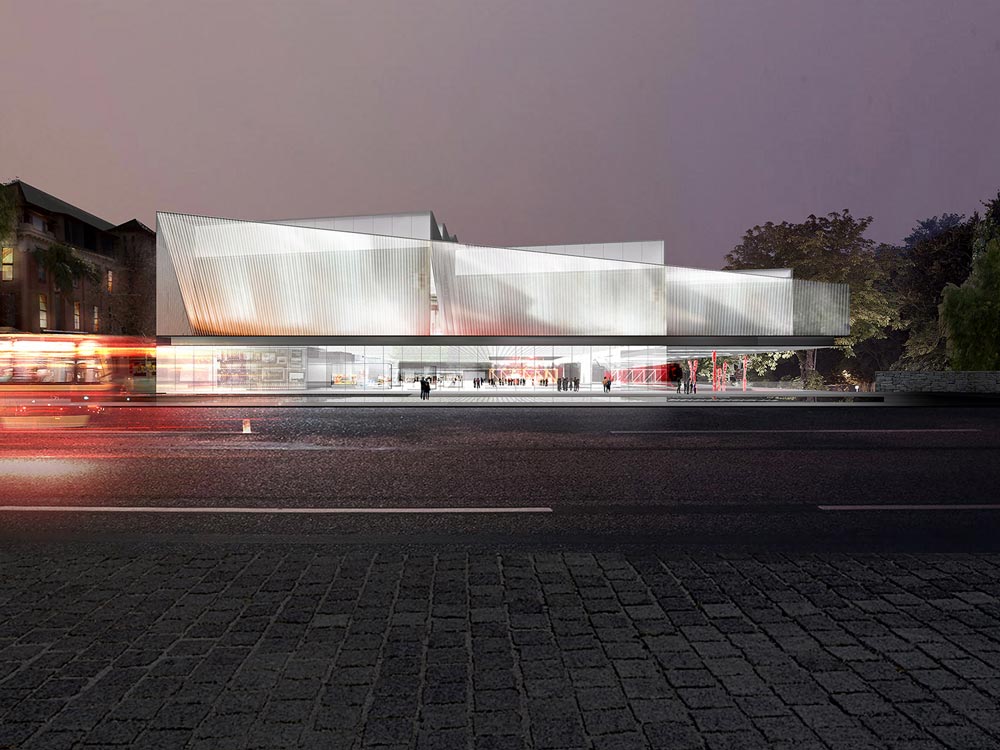 Woods Bagot and Diller Scofidio + Renfro's design scored as the winning entry for the Adelaide Contemporary International design competition. The designers enlighten it as a new cultural paradigm highlighting the past, present, and future of Aboriginal cultures, moreover celebrating the contemporary arts and events across varied disciplines.
The design proposes to set on Kaurna land. The arts and cultural centre intend to spring its design concept from the "wurlie" or "humpy," temporary shelters used by Aboriginal Australians. The exterior shell furthermore imitates an intertwined "basket-like nest" that sits atop strong columns affixing the structure with an expansive courtyard at its epicentre. The building rises three-stories, housing exhibition spaces along with areas for gathering and performances.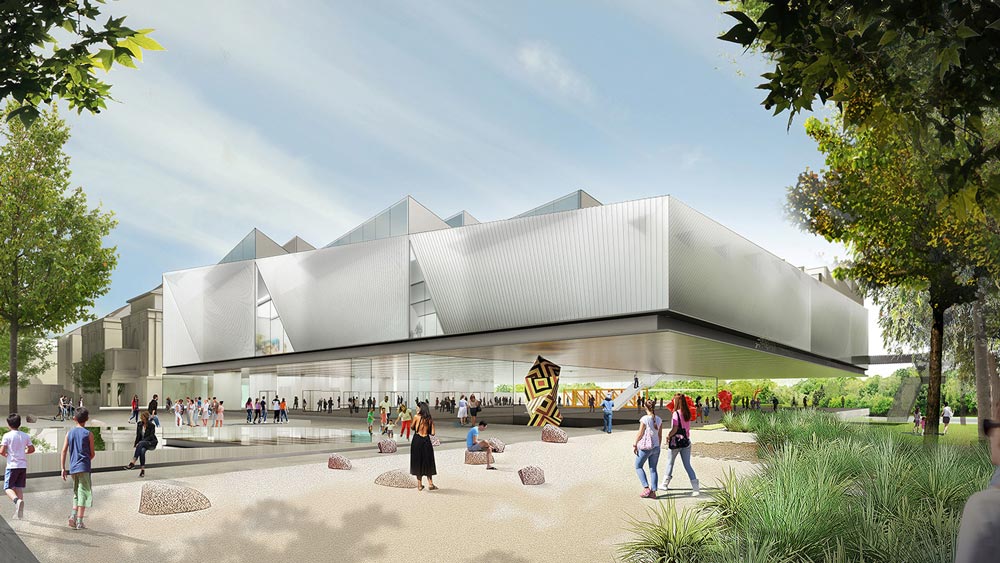 Designer's Thoughts
"Our role is to listen and translate the ARG aspirations and ambitions into a design response. The architecture evokes a sense of welcome to all visitors – particularly First Nations peoples – and a connection to culture offered through the human experience," says Rosina Di Maria, principal of Woods Bagot.
The AACC explores 7,000 square metres of innovative exhibition spaces stacked and ranged in varying volumes. The natural light element blissfully strikes views of the natural surroundings to blend seamlessly inside and outside.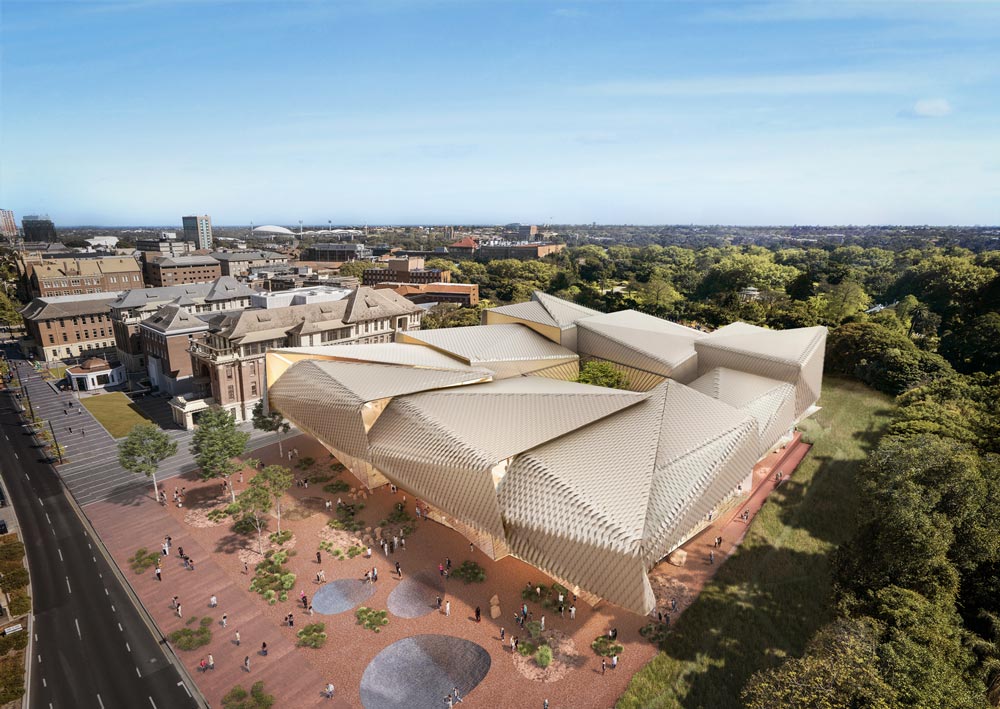 "We're thrilled to be part of this ground-breaking vision to create a place of pride that authentically honours the oldest living cultures on the planet. This first-of-its-kind project has taken on a new life with our continued collaboration with the Aboriginal community and other stakeholder groups, as well as our Australian design partner Woods Bagot. The AACC will welcome visitors through a radically open ground floor into a safe space with storytelling at its heart. It will be a building of the 21st century while remaining agile enough to allow future generations to evolve their storytelling," adds Charles Renfro of DS+R.
The design has transformed through exciting changes, predominantly in the facade's inclusive appearance and woven skin concept—the project's expected to open its doors in 2025.