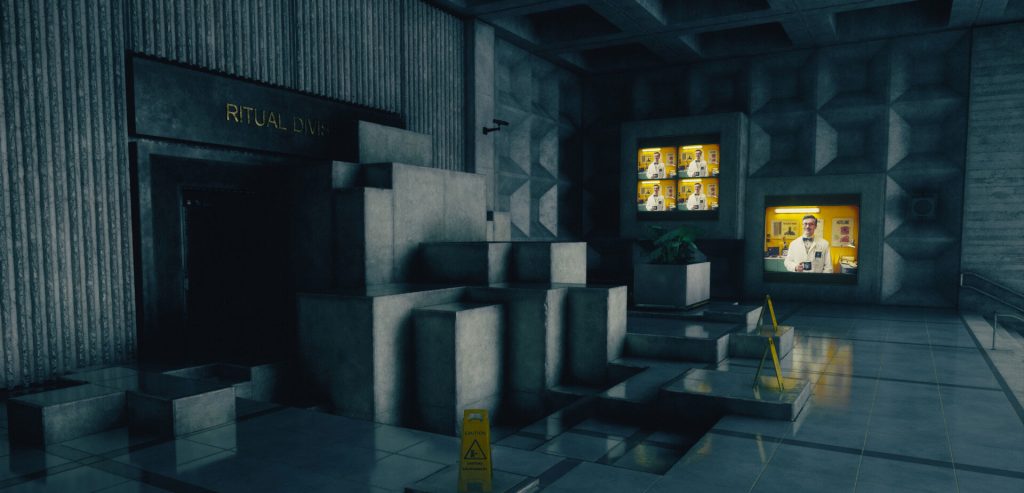 The connection and design principal similarity between architecture and video games was not clear as it is right now through the year, with the advancement of technology in the game industry and its affection for the architectural industry for its visualization field. Eventually, we see more architectural elements, design principles, and architectural references in video games.
Although this relationship between the two fields didn't appear immediately, since video games in the 20th century were mainly the first video game made by Physicist William Higinbotham, who devised what is claimed to be the first video game in October 1958. It was a basic tennis game, kin to the legendary 1970s video game Pong. In this article, we will talk about the key points of how these two fields get closer to each other, from design-related connections to the theoretical part of the connection.
Theocratical Influence
SimCity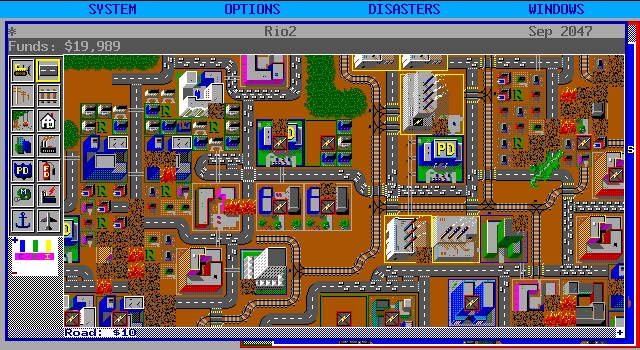 Before we tell how the Sims series play a major role in architecture and urban design in the game industry, we must first tell the story of the development of video games. What was the motive behind it?
Raid on Bungeling Bay is Will Wright's first game designed, and later on, he will be the game designer of Simcity and the Sims. The Raid on Bungeling Bay is a 2D game where players control a helicopter launched from an aircraft carrier, and their goal is to destroy six factories located around the islands controlled by Bungeling Empire. In summary, the game is about destroying given targets from the top view. The game came out in 1984 for the Commodore 64. This game actually pushed Will Wright to design the very well-known city design game SimCity. While designing Raid on Bungeling Bay and making islands in the map editor, Will Wright experienced that it was more fun creating worlds rather than destroying them. So, he started a side project called "Micropolis," later, it turned into SimCity—a game where the player will have fun editing maps.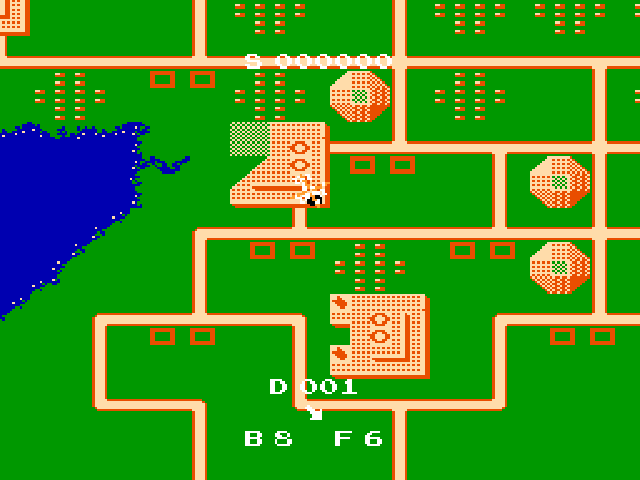 Wright was influenced by a number of works, including "The Seventh Sally," a short tale by Stanislaw Lem from The Cyberiad that was included in the anthology The Mind's I, in which an engineer meets a deposed dictator and builds a small city with artificial residents for the tyrant to abuse. However, one of the books was the most important, which the book cultivated an interest in the intricacies and theories of urban planning by Will Wright. Urban Dynamics by Jay Wright Forrester. In his book Urban Dynamics, Jay Forrester laid the groundwork for computer simulation. He recommended a balanced, multivariate evaluation of current conditions and how they would fluctuate with changes in job training, new companies, and low-income housing rather than simplistic intuitions about urban policy that addressed symptoms rather than causes of urban decline.
Christopher Alexander, an architect and mathematician, was the next significant influence on the development of SimCity. In his essay "A City Is Not a Tree," he criticized cities designed to fit a "tree" pattern-cities that are compartmentalized so that individual sections function independently of one another and, praised cities that fit a "semi-lattice," which means that each section bleeds into the others due to interconnecting functional systems.
After the publishment of SimCity in 1989, it has been used for education for the nature of "ideal cities" such as David Lublin, a professor at American University, used SimCity to teach 20th-century local government.
The Sims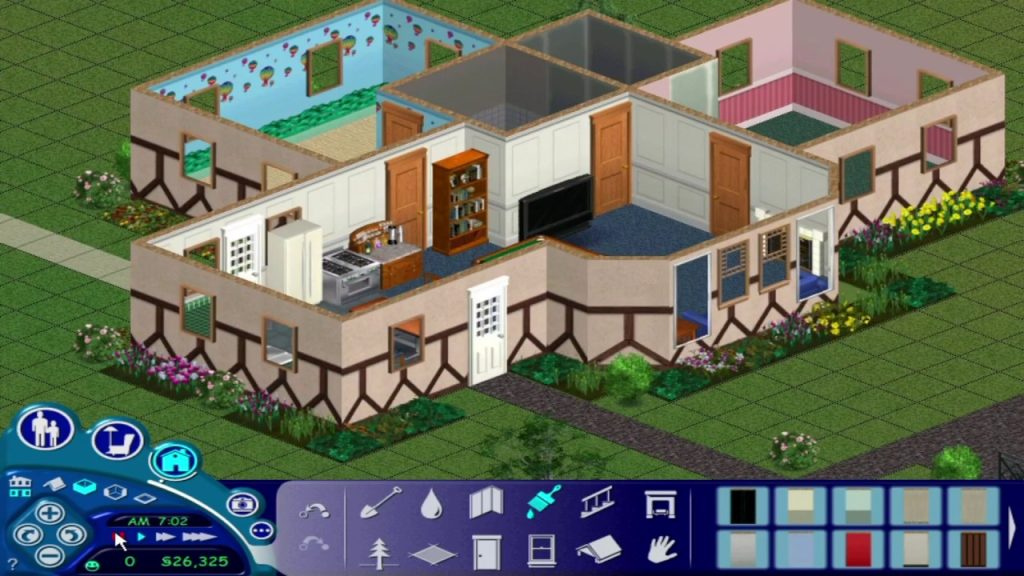 We all probably know about the well-known Sims. Some of us even started our architecture passion from this game. Even a huge number of players prefer to design houses and structures in the game rather than play the core design of the game. Although how this game started to develop, what was the intention behind this game?
The Wrights' home was destroyed by fire in the early 1990s. Wright pondered why people acquired stuff as they began the process of replacing their belongings. Specifically, they believed that buying goods would satisfy their desires and needs sufficiently to make them happy. Replacing his home and other assets prompted him to consider turning his life experience into a game.
Will Wright was inspired to make a "virtual doll house" after losing his home in the Oakland inferno. He began work on a game in which players would create a virtual house and fill it with goods but realized he needed something, or someone, to score how well the house was filled.
A Pattern Language by Christopher Alexander, a book, came out in 1977. Will Wright was inspired by this book during the development of The Sims. Alexander based his design principles around structural usability which is a function rather than aesthetic values and form.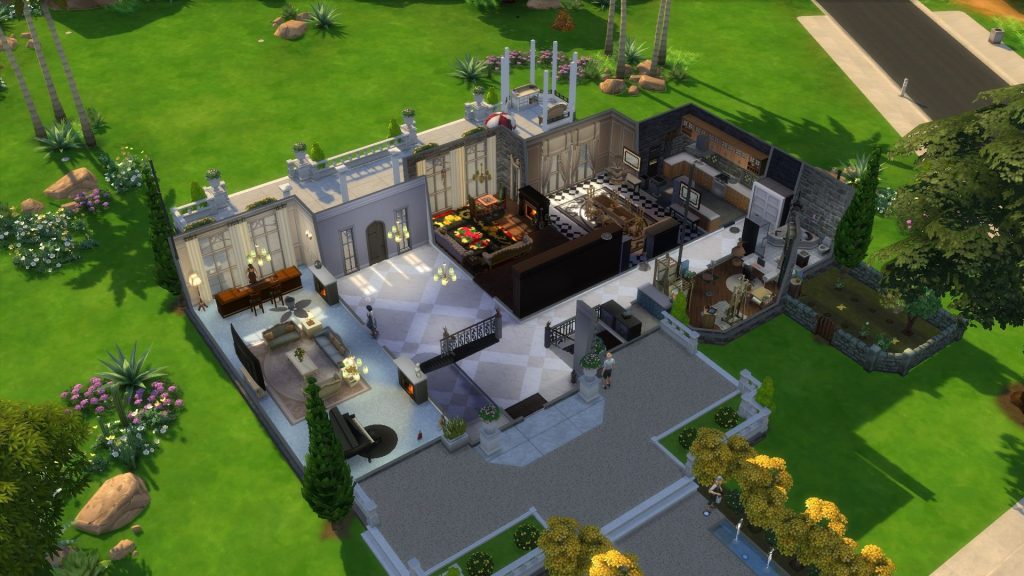 Wright wants to make a simulation game on designing human behavior and interaction. Understanding Comics, by Scott McCloud, was a major impact on the design of The Sims later on, since it encourages a specific form of "collaboration" between creator and consumer and highlights the usefulness of abstraction in engaging readers or players with a story.
Therefore, at first, the game was originally designed as an architecture simulator, and each design will be scored by the Sims. Although during the development process, Electronic Arts didn't find that idea entertaining for everyone. It was focused only on certain types of players, and they found the Sims were more interesting and thus led us to the Sims series we have right now.
Through the making of SimCity and The Sims, we can see a lot of theoretical references and acknowledges from architectural and urban design, which was one of the first video games that intertwined urban design, architecture, and game design together.
Aesthetic Influence
Through the article, we explained how the theoretical, structural part of architecture influenced video games, and right now, we will talk about how the aesthetic part influenced it. From architectural styles to the usage of light and some references from famous architects, one game will be enough for us to show those references.
Control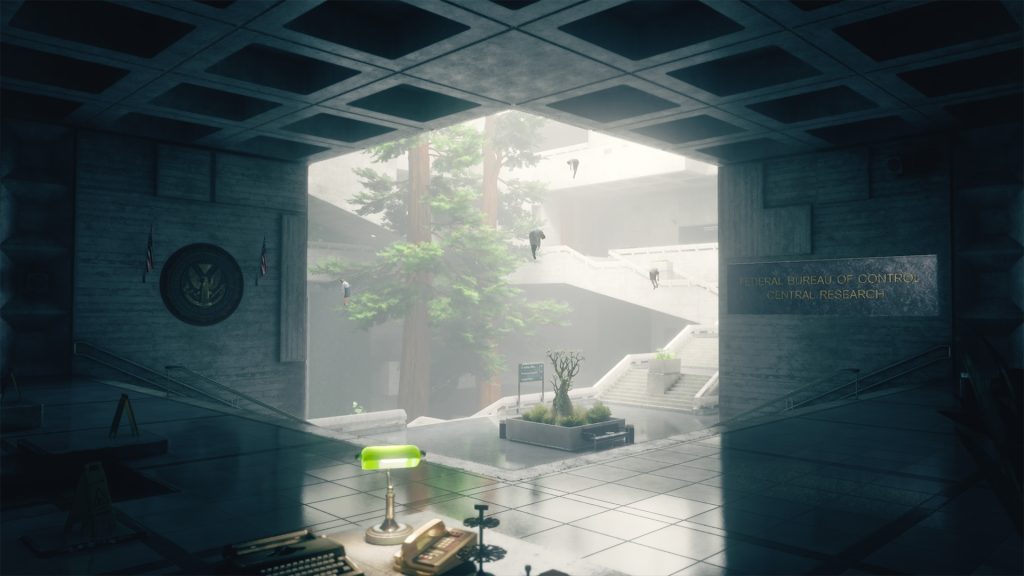 Control an action-adventure game, a 2019 game created by Remedy Entertainment, has a particular architectural design that contributes to its immersive experience. The game's plot is mostly set within the Oldest House, a brutalist and minimalist-style structure that serves as the headquarters of a covert government organization known as the Federal Bureau of Control (FBC).
Through this game, you will witness a lot of Brutalism and the usage of concrete since it is an expression of strength, rawness, and authority. It parallels the story and atmosphere of the game, which is this choice is a narrative choice.
The Oldest House
The Oldest House is an enigmatic and majestic construction concealed among the chaos of the city of Manhattan. Remedy chose brutalism because they wanted a narrative concept of being a government bureau. Therefore, they took a lot of references, but that didn't take the developers to examine government buildings, civic centers, and even colleges. They mention AT&T, that windowless skyscraper in the middle of Manhattan, becoming their origin point. However, that was not the only reference for designing The Oldest House. The team then turned to other inspiring, world-class examples, including Boston City Hall, the Andrews Building at the University of Toronto Scarborough, and the interior of the Met Breuer.
Offices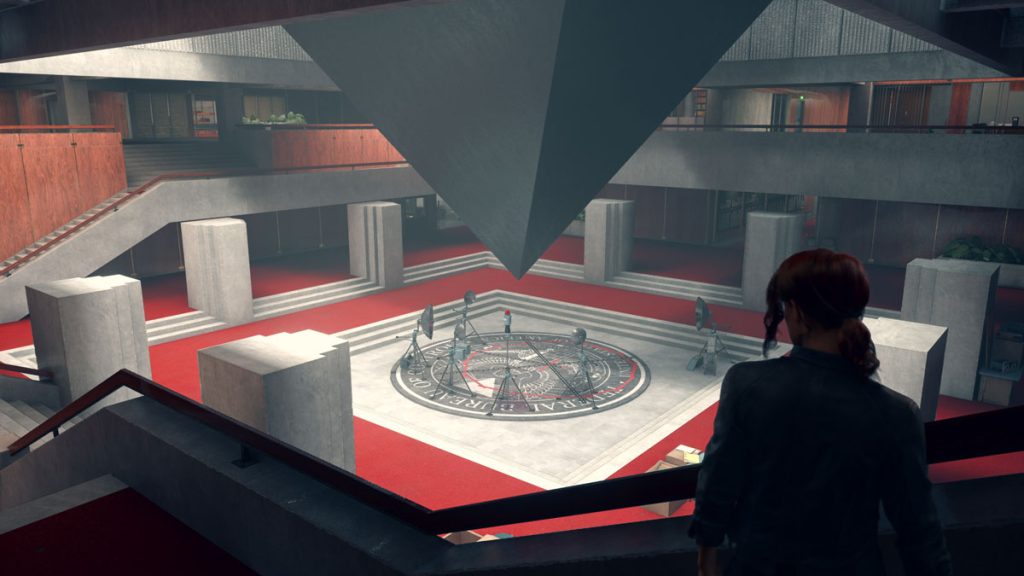 Kevin Roche, an Irish-American architect who won the Pritzker Architecture Prize in 1982, is heavily referenced in the video game's workplace design. His interior design at John Deere's international headquarters, in particular, was a forerunner to the game, with its stiff and repeated arrangement of workstations that appears throughout the game.
According to "The Evolution of Office Design," the open-plan workplaces of the early to mid-20th century were purposefully built to run like "well-oiled machines, dedicated to the sacrament of work."
Based on the ideals of Fredrick Taylor and his philosophy of Scientific Management, offices were organized like factories. Furniture, workstations, cupboards, and separators were purposefully placed "to keep employees focused and worktops tidy," hence improving efficiency and production. The goal was to change clerical labor in the same way that the assembly line transformed the industry.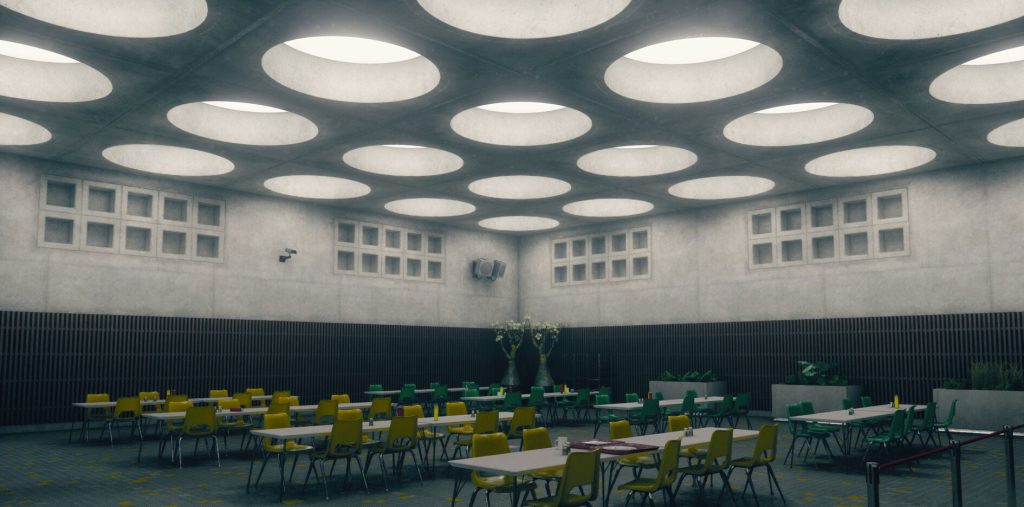 Taylorist offices created monotonous tasks and prison-like surveillance by managers. Control emulates this clinical structure with self-contained offices, pervasive air-conditioning, bright fluorescent lighting, and a building-wide pneumatic tube communication system.
The Oldest House was also heavily influenced by Hungarian architect Marcel Breuer. During their study, Remedy and Long Lines went to his New York gallery, the Met Breuer. The Executive Sector in Control was inspired by Met Breuer's lobby.
Numerous enormous circular lights greet you as you enter Control's lobby. They help to keep everything under the Bureau's scrutiny while also emphasizing the intense mood of the workplace area.
Tadao Ando + Carlo Scarpa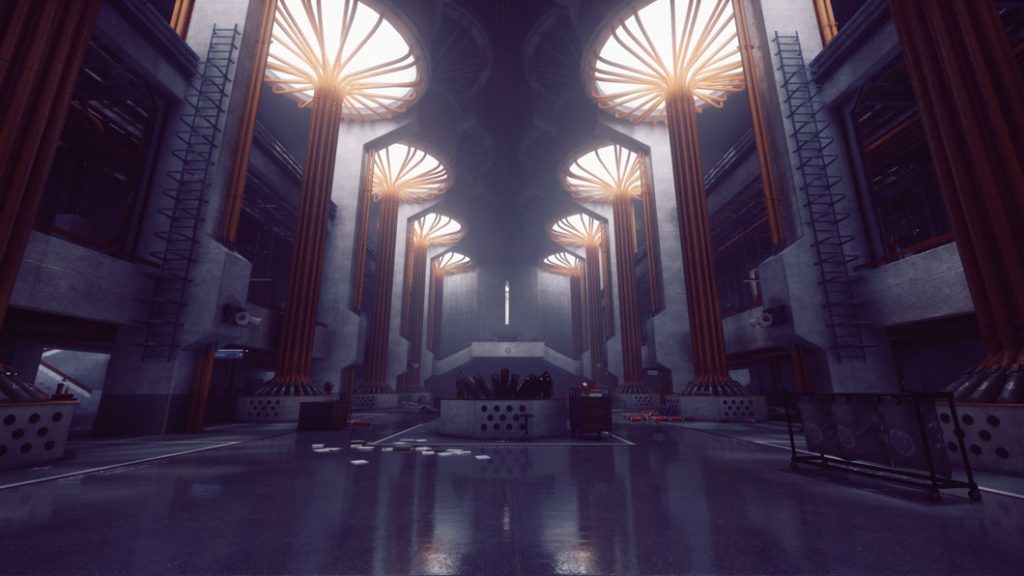 Other prominent holy sites are featured in the game. With its massive pneumatic tube columns, the Mail Room, for example, resembles a vast cathedral organ, drawing inspiration from the architectural style of Tadao Ando, a prominent Japanese architect. Ando is well-known for illuminating concrete interiors with slits and clefts. The Church of Light, one of his most famous works, generates a calm ambiance through a vertical incision in the rear wall. Ando's influence may be seen in the game's "Clock threshold," which features a passage with irregular openings enabling light to enter, akin to Ando's Koshino House.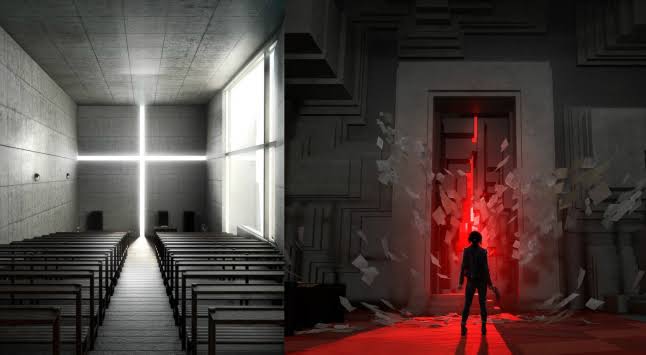 Furthermore, Remedy contains aspects of Italian architect Carlo Scarpa's architectural style, offering the construction a ritualistic feel. Scarpa's Brion Cemetery is a concrete-and-light blend, with stairs ascending through walls, columns, doors, and ceilings. This strolling approach is used throughout The Oldest House to show both the mysterious power of the locked artifacts and the ordinary white-collar tasks performed on a regular basis.
The overall connection between architecture and video games is not just visually related. When it comes to design, it's not just about visual appeal but also about the design idea behind it. The influence of architectural theories on game design can be attributed to their connection to each other.