UNStudio won an international competition to design a mixed-use development in Düsseldorf, Germany. The development, known as The New Heart, will be located in Kennedydamm, an area undergoing significant changes in the coming years.
UNStudio's proposal includes two mixed-use towers that reach 120 meters and a low-rise community pavilion. The development will feature office and residential spaces and multifunctional uses and services such as sports, fitness, medical facilities, gastronomy spaces, a mobility hub, a daycare centre, and space for cultural events.
The proposal has been designed to be highly sustainable and future-proof. To achieve this, a future-oriented, sustainable, and innovative energy supply concept has been developed, including geothermal heating and cooling, district heating supply, PV as both a roof and facade system, and E-mobility charging infrastructure.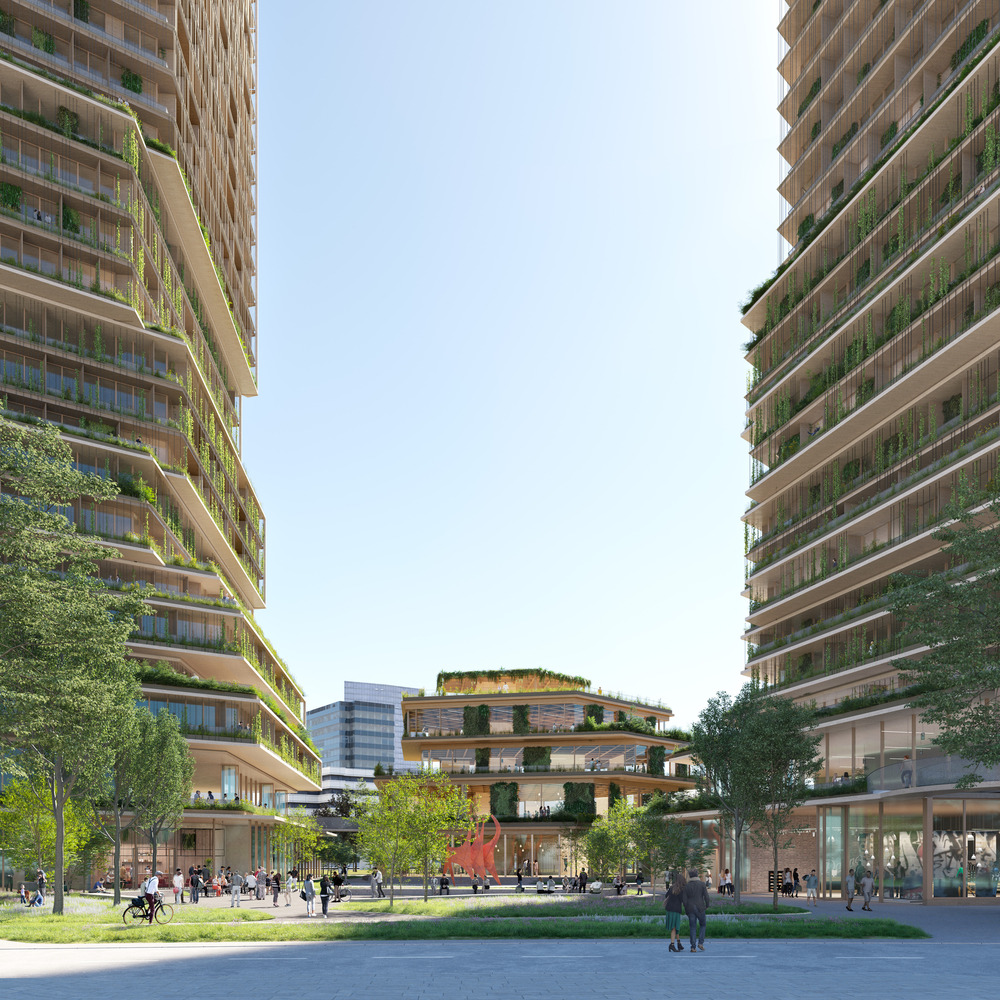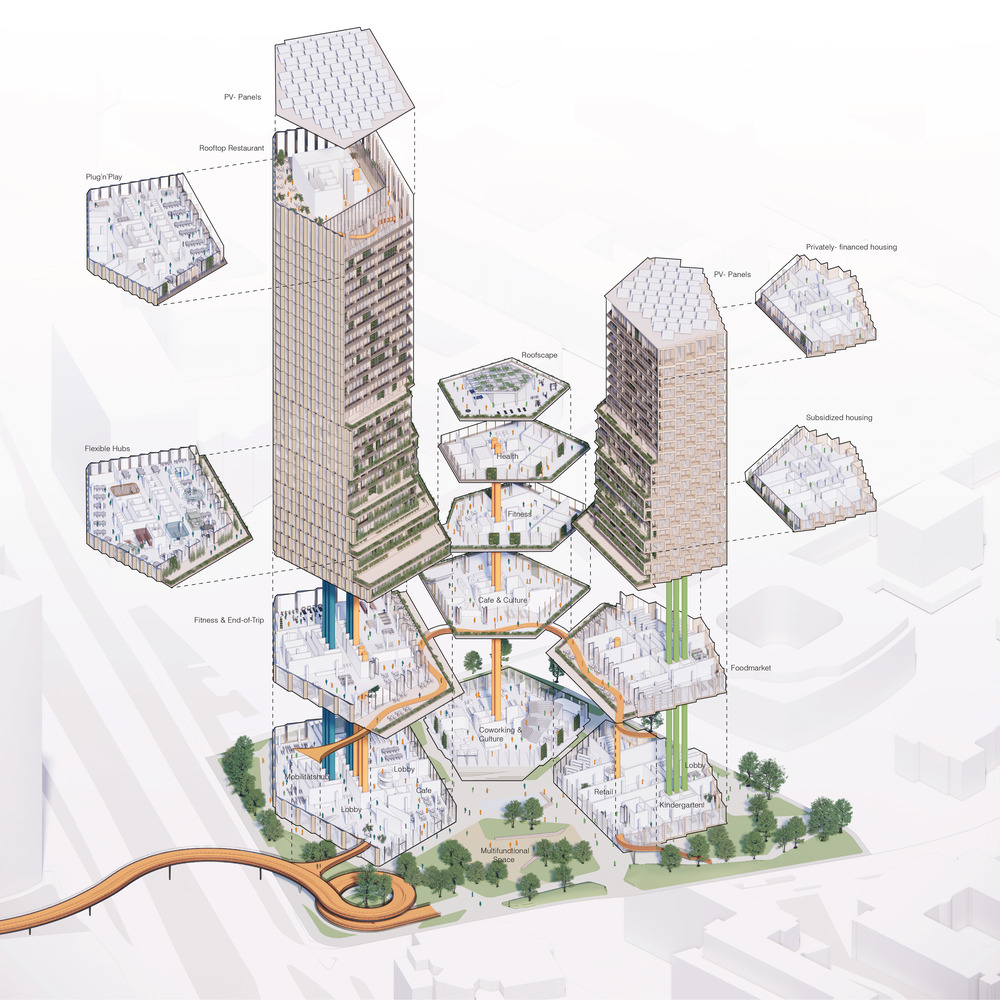 In the unanimous opinion of the jury, "UNStudio's design creates an architecturally outstanding and identity-forming project in a central location. The vision includes a mix of uses that, in addition to office and residential, also includes multifunctional uses in the community pavilion – the so-called Urban Hub – and on the upper floors, which will be partially accessible to the public. In the future, the users of the quarter will be able to organise their daily lives centrally in one place, as the offer will also include gastronomy, medical services, sports, fitness, a mobility hub, daycare centre, local supply as well as cultural offers or edutainment. Placing the residents in the centre of the agenda, the project will meet future requirements for working, living and housing conditions."
Ben van Berkel, Founder and Principal Architect of UNStudio, said, "We are delighted that our proposal has been selected for this key location in Dusseldorf. Our design is not only highly sustainable and healthy for the people who will live, work and visit, but it also supports a highly diverse mix of functions that will revitalize the site around the clock and add a cultural edge to this area of the city. It will truly celebrate the connecting power of culture and high-quality public space."