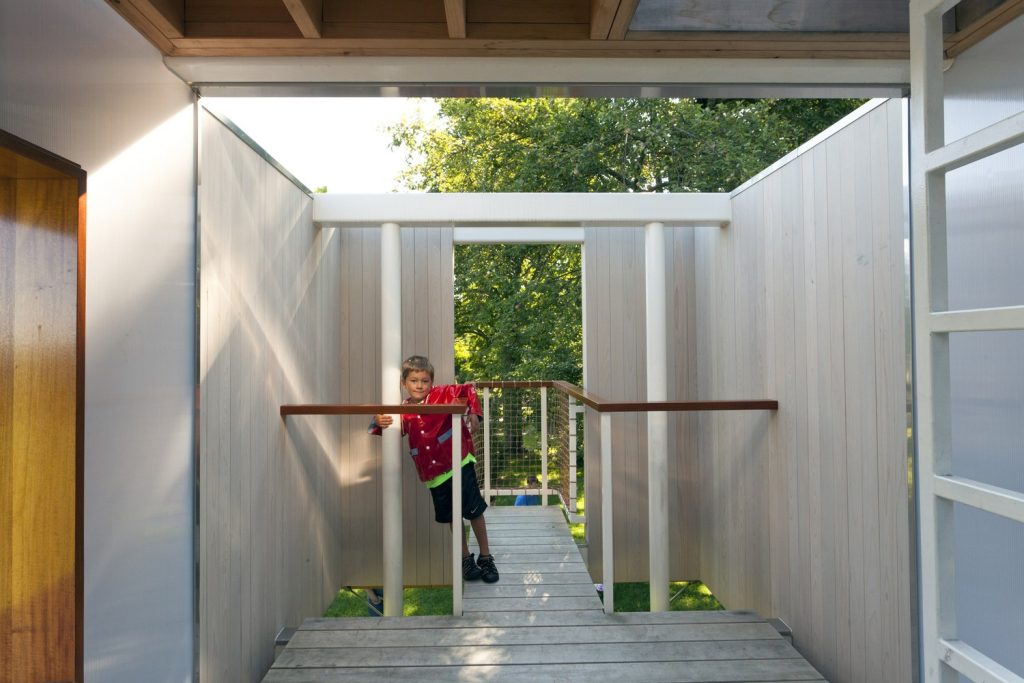 The Garrison Tree House is built on a 32-square-meter site on a former farm property in Garrison. Inspired by the tree houses that children build on trees in American homes, the structure stands out as a play and entertainment-centered place on the farm. Although it is not located on a tree, Sharon Davis named the tree house because it is raised from the ground with columns and is among the trees.
The treehouse has an interior covered with polycarbonate suitable for sitting. The habitable volume produced inside the house is surrounded by white cedar wood facade cladding. The produced volume is not covered with roofing material; the sky can be seen from inside the box.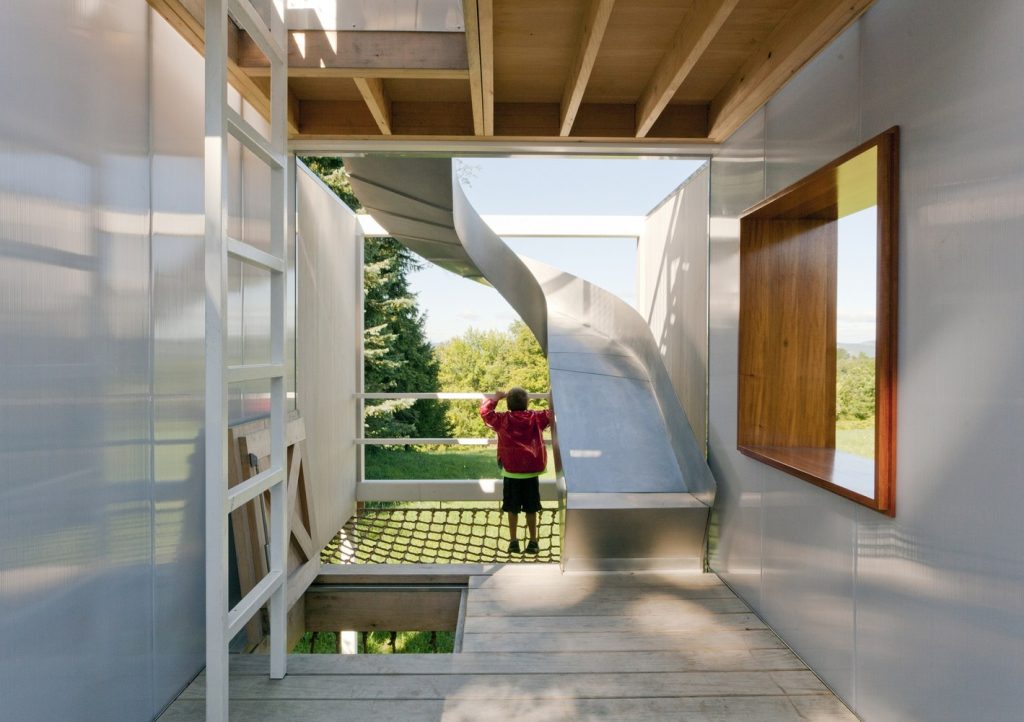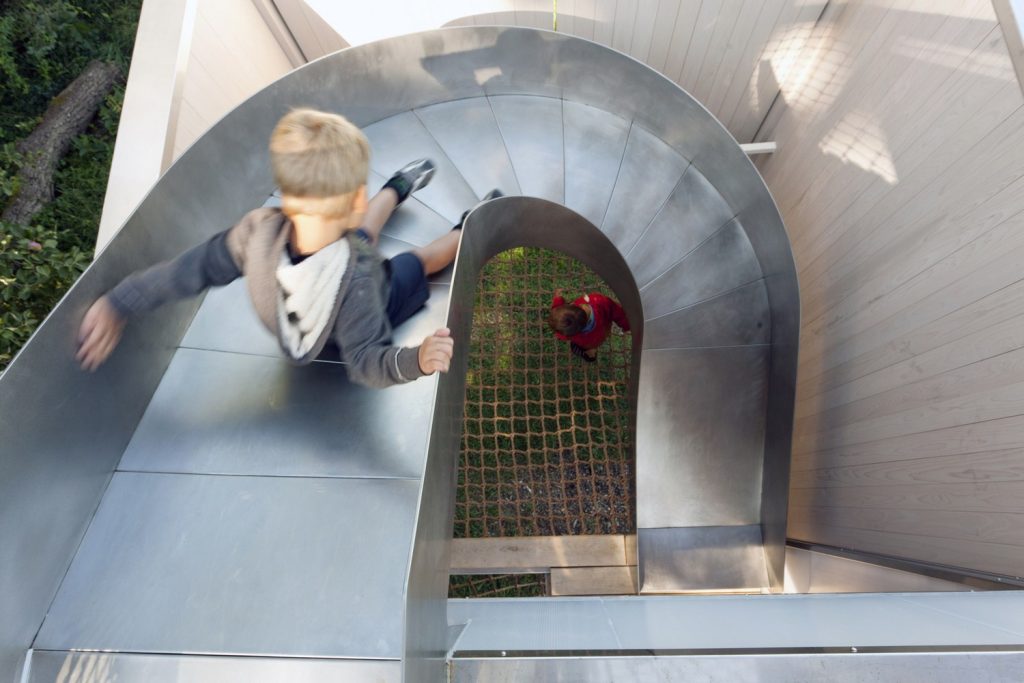 The entrance of the treehouse reflects the playful design of the house. The house is entered by climbing a net and through a secret door leading down. A staircase leads to a second secret door inside the house. There is a mahogany desk on this level. A steel slide establishes the connection between the main room inside the house and the attic.
The siding forms a small balcony at one end of the Garrison Treehouse, produced using prefabricated elements. At the other end of the building, the facade opens to views of the Hudson River. The exit from the tree house entered through a net and a secret door, is achieved by sliding down poles erected like fire poles.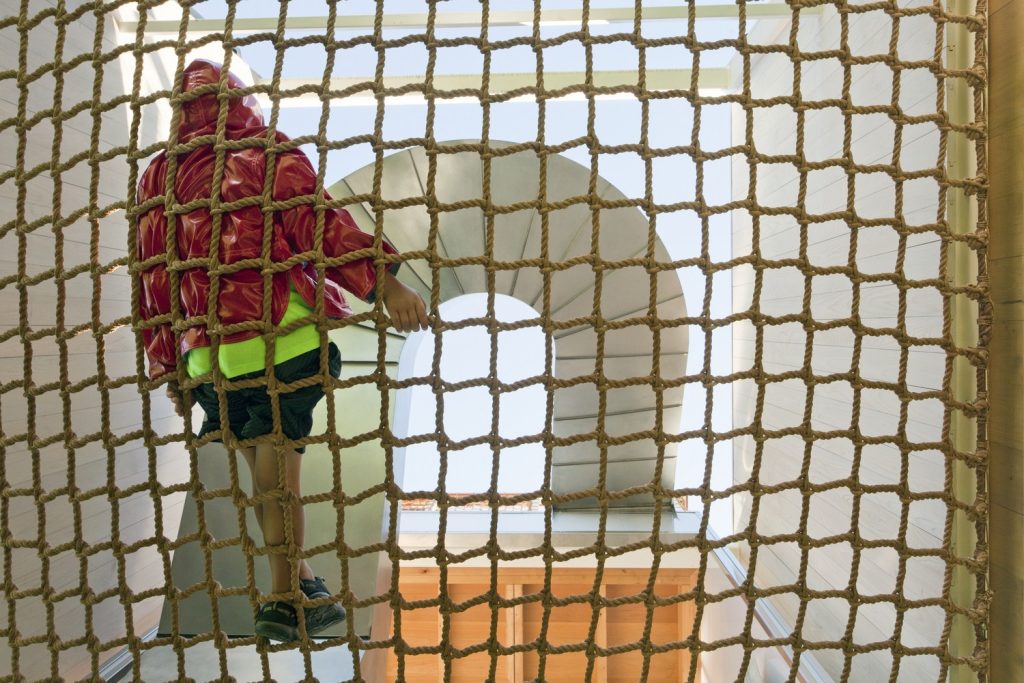 Project Info
Architect: Sharon Davis
Location: Garrison, NY, USA
Year: 2013
Photographs: Elizabeth Felicella