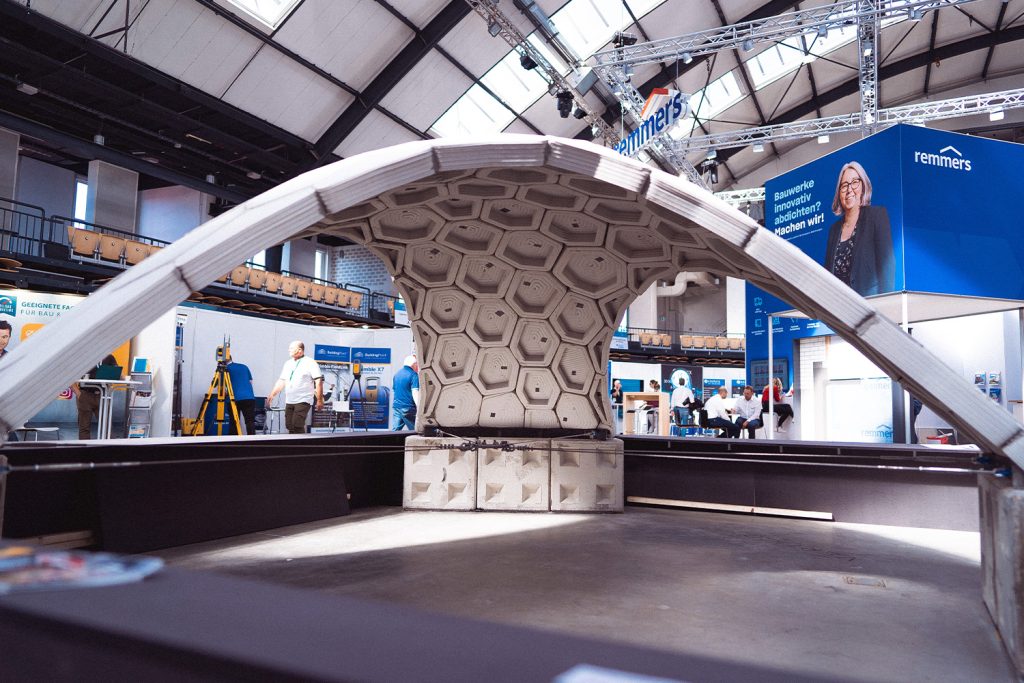 Professors Herrmann and Spaeth of the Technische Hochschule Lübeck, in collaboration with Vertico and Sika, developed Hexastone. It was revealed at the largest compact trade exhibit for construction in Northern Europe, Nordbau 2023, in Neumünster of Schleswig-Holstein, Germany.
According to Vertico, the structural configuration as a whole was determined through a computational form-finding procedure that utilized structural simulations to produce a shell structure that only required compression. To facilitate printing on a planar printing bed, the shell geometry is tessellated into hexagonal modules that are square in shape. Additionally, the tessellation method streamlines the interconnections that exist between individual stones. In contrast to conventional brickwork, which employs tapered mortar joints to create curvature between uniform bricks, the hexa-shell generates curvature through the individually inclined perimeter of each hexa-stone. This involves incorporating the overall shape curvature into each stone, producing parallel crevices between the stones.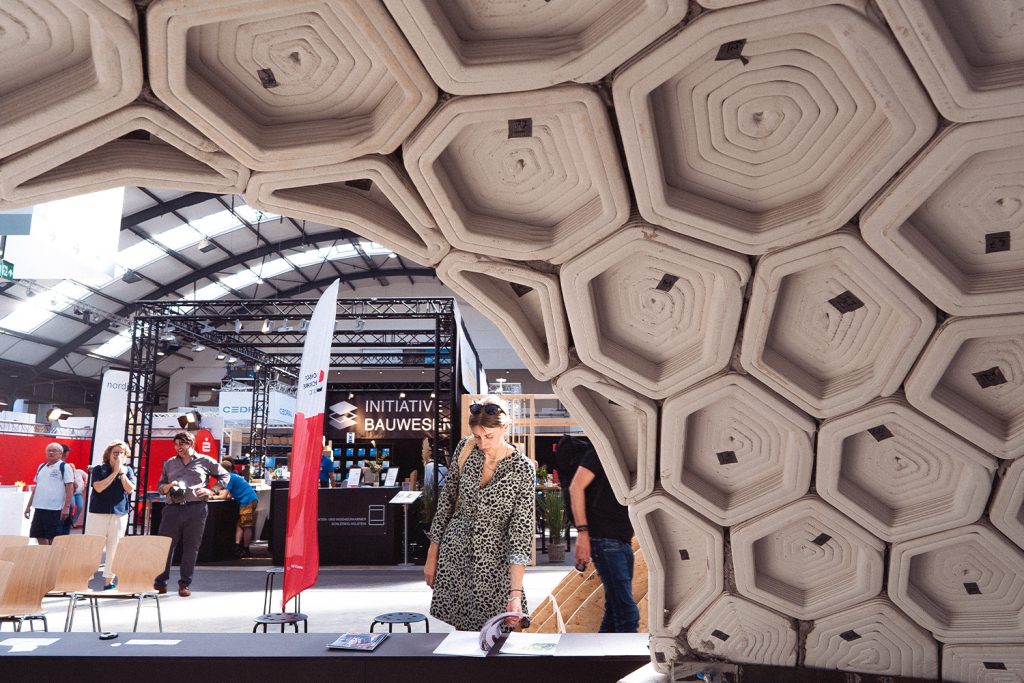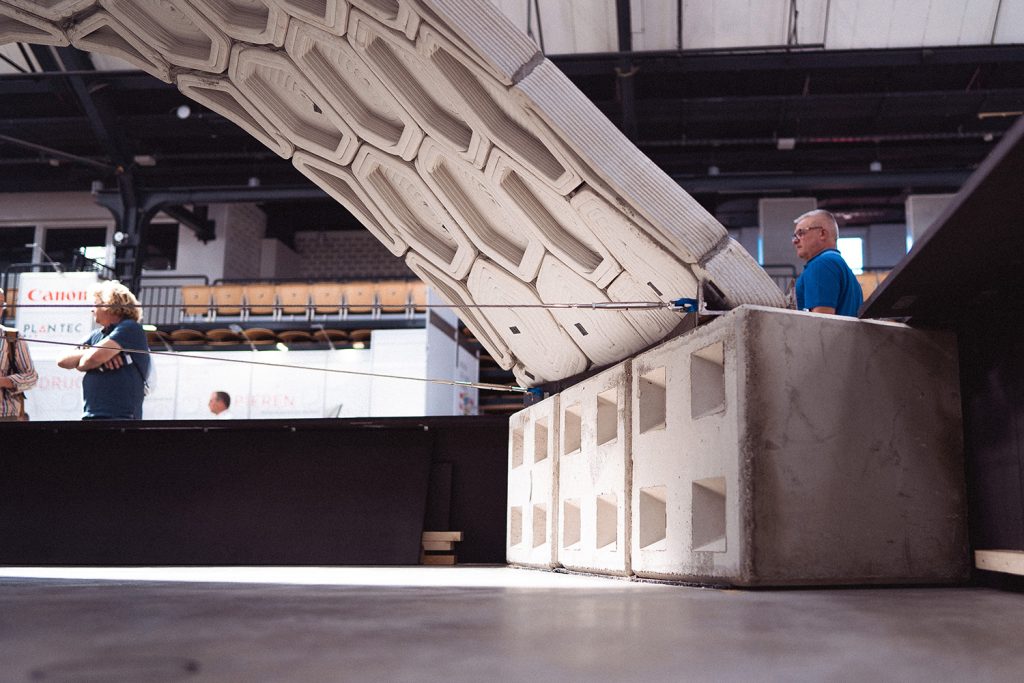 Hexastone is the result, comprising a dome made of 102 interlocking stones with a diameter of approximately 4.5 meters. Vertico recorded two printing days to 3D print each pavilion's 102 unique stones. The flexible 3D printing and the fully digitized process, which spans from conception to manufacture, permit an inexhaustible variety of stone geometries and, by extension, the overall form to be formed with minimal additional effort.
"Breaking away from the conventional "build and demolish" approach, this pavilion is engineered with the future in mind. After being showcased at the Nordbau 2023, the structure will be disassembled and then reassembled at a location that is yet to be announced. This commitment to "Design for Disassembly" not only reduces waste but also demonstrates a sustainable approach to construction." Vetico stated and added, "Since the seams between the stones are only subject to compression forces, the mortar is only used to compensate for tolerances. Therefore, the contact surfaces of the stones are coated with a non-adhesive agent to eliminate the potential transfer of tensile forces and to allow for easier disassembly."
The pavilion demonstrates remarkable ingenuity in its structure. It adopts traditional architectural tenets that place equal emphasis on form and function. Using 3D concrete printing technology enables the economical production of structurally sound forms. Utilizing materials efficiently is crucial as we approach an era in which resource scarcity and the emissions of constructed structures are prospective concerns. By redesigning the pavilion, structural efficiency is restored.