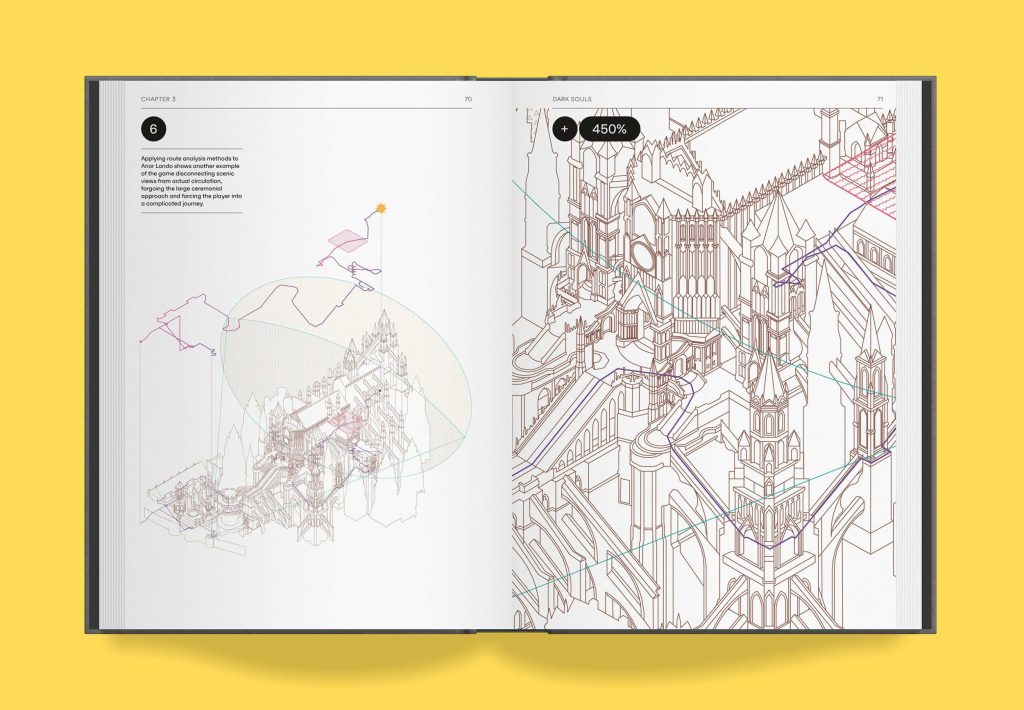 The digital world never had limits, the only limit they had was our imagination. Resources that we are fed from Media related tools such as games and shows, might have more eccentric and interesting worlds that we might not even think about it, however, all those designs come from Architectural research and key studies, and with that, game designers use architectural elements as game elements such as in Assassin's Creed.
Sandra Youkhana is a lecturer and an architect; Luke Caspar Pearson is a Co-Director of Architecture BSc at The Bartlett and an Associate Professor. Together they lead an architectural design studio You+Pea. You+Pea's game-based works have been exhibited at galleries including the Victoria & Albert Museum, Architekturzentrum Wien, Vienna, and EGX London, the UK's leading gaming expo. Sandra and Luke have also written on the relationship between games and architecture for journals including Perspecta: The Yale Architecture Journal (MIT Press, 2022) and books such as Design Studio: Intelligent Control (RIBA Books, 2021). Nonetheless, recently they have published a new book called "Videogame Atlas: Mapping Interactive Worlds."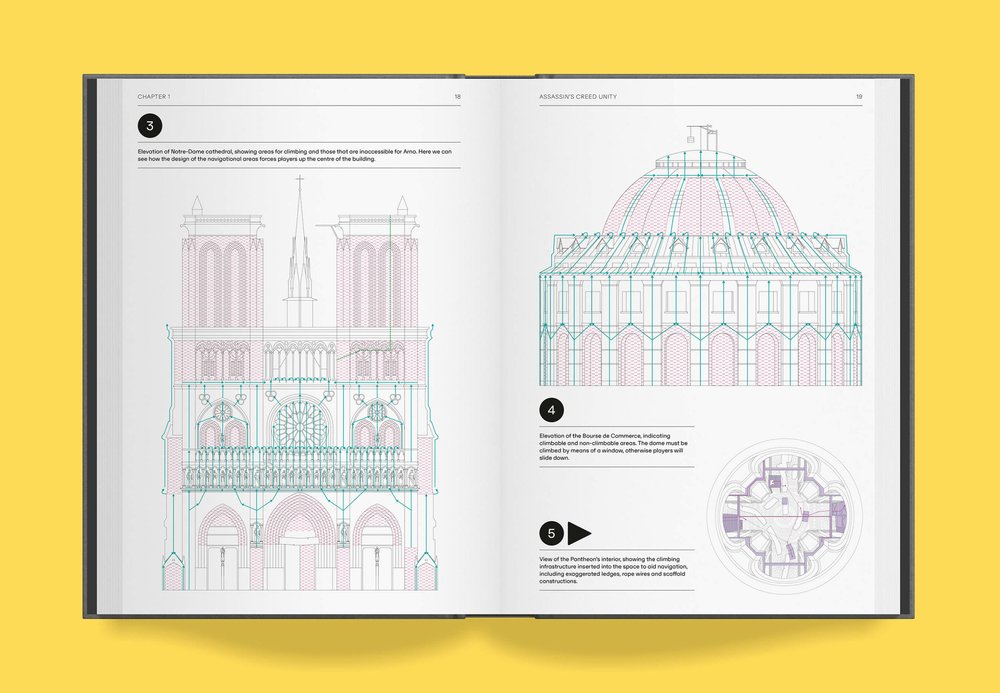 Videogame Atlas by You+Pea, a research studio, maps that information with panoramic maps, diagrams, and over 400 illustrations from the macro scale to the micro for twelve popular games from AAA to indie games. Videogame Atlas contains many illustrations simplifies and explain how architecture and games interfere with each other. If you are a stranger to video games and why it is important for architecture, this book may help you to see the connection.
The book analysis and explains many worlds of video games. From games where the city is the core of the game such as Assassin's Creed: Unity, Cities: Skylines, and Dwarf Fortress, to games that have fantasy world designs like Final Fantasy VII + Remake, Death Stranding, and Dark Souls. Nonetheless, it also contains everyone's favorite game, Minecraft.
In one of the interviews from Dezeen made with Sandra Youkhana and Luke Caspar Pearson, the founders of You+Pea.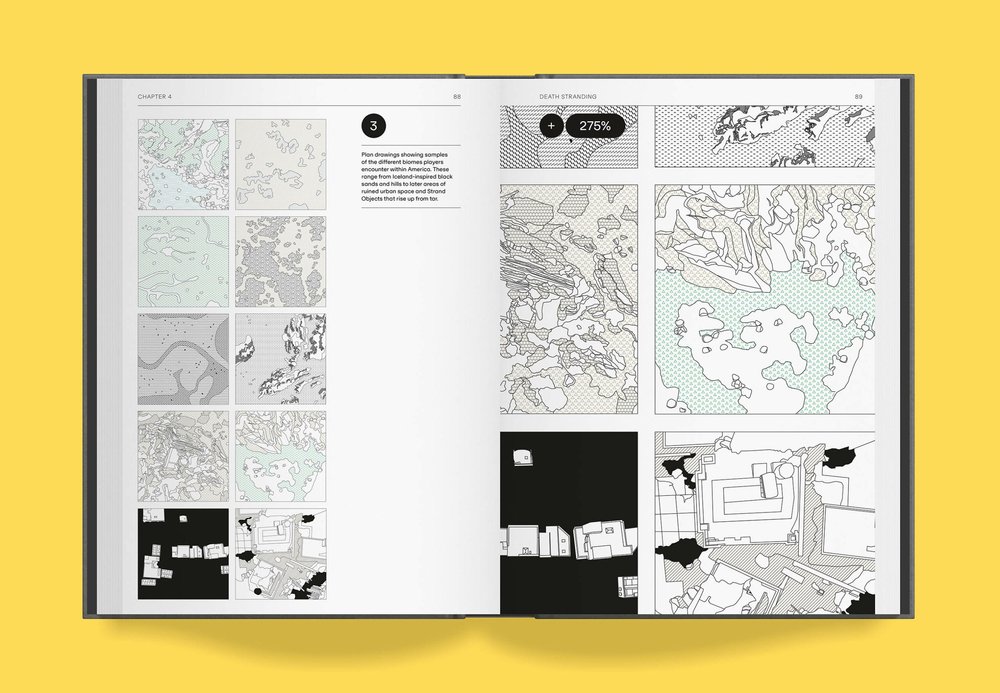 "The book aims to analyze the worlds of video games in the same way we would look at cities and environments in the physical world, as places that hold deep meaning for their inhabitants"
Games do hold deep meaning for gamers since they experience multiple different stories told in many different ways. In architecture, games give us the tools to express ourselves like in "Sims", or sometimes games even create a new style like "Cyber Renaissance" from Deus Ex.
"We wanted to understand not only how games might take inspiration from real places and shape them in new ways, but also how player communities have invented their own ways of seeing and interacting with these worlds"
On the Reddit page of Cities: Skylines many gamers share their urban designs and from time to time they even help each other how to solve urban problems like traffic or pollution. Therefore, those comments from You+Pea are touching a very important point.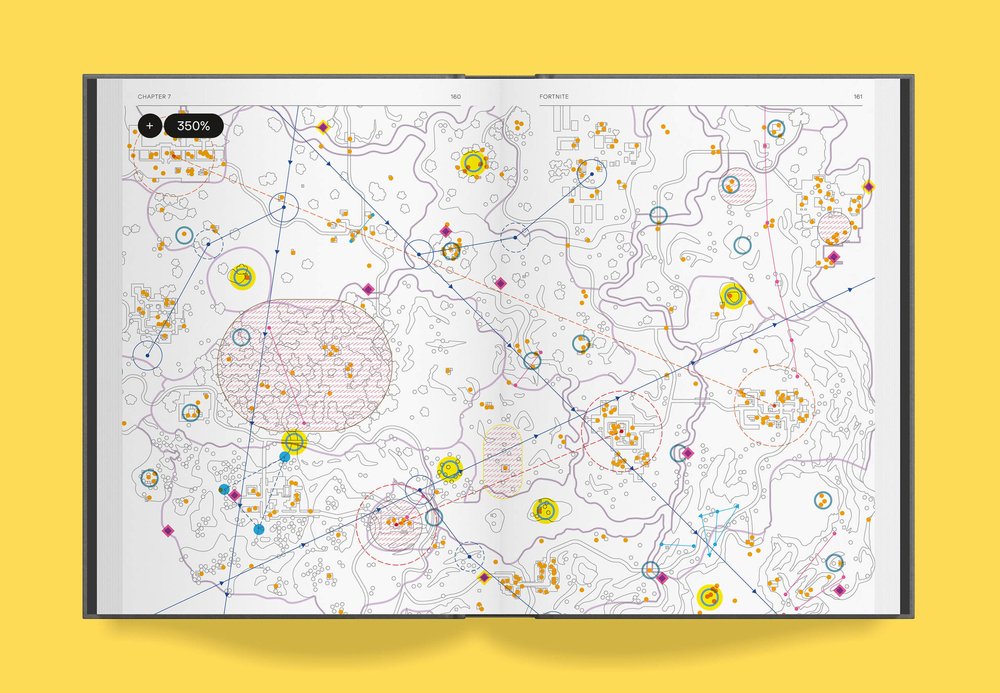 Architects plan the human circulation of the building, the amount of natural light the building will get, and how they can use the natural light in the most efficient way. Architects plan how wide will be the spaces and the sizes of the windows in order to how they will affect the users psychologically. These aspects also have an important role in games as well. You+Pea Studio mentions that the game called "Dark Souls" which takes in a dark fantasy world uses the elements of lighting, player circulation routes, and the transition of tight to-open spaces in order to control the tension level of players.
Here are some of the illustrations of two popular AAA games from Videogame Atlas and our inference of what those illustration tries to tell architects; these inferences are from an architect's and a gamer's eye.
Assassin's Creed: Unity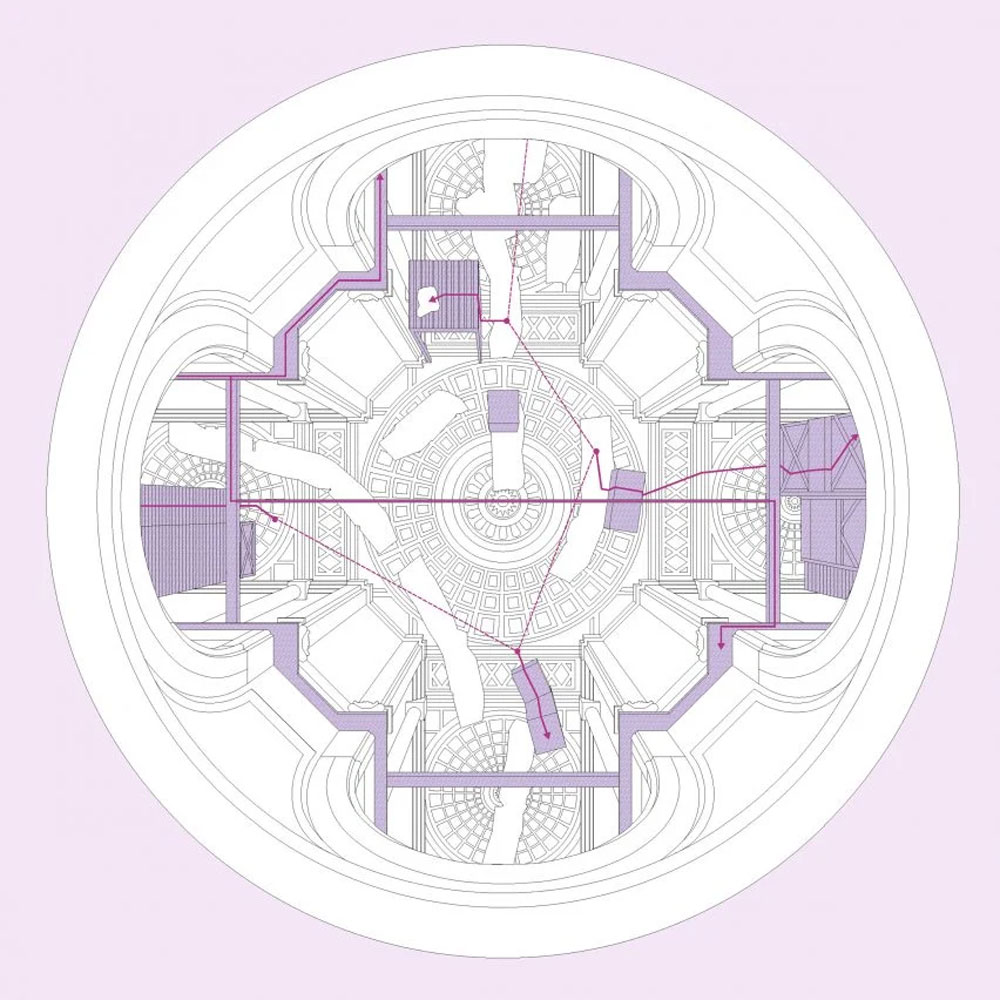 Assassin's Creed: Unity takes place in late 18th-century Paris. The authors mention in their interview with Dezeen that the landscape of Paris becomes a game element for movement and encourages players to move around over the buildings. Nonetheless, players can notice monuments and landmarks such as Notre Dame by interacting with them.
From the illustrations, we can read how each item in space is used for interactivity, for parkour, and how each element, and structure in space connects each other. Likewise, circulation in architecture, the illustration of the climbing route of Notre Dame exhibits the circulation of players.
Dark Souls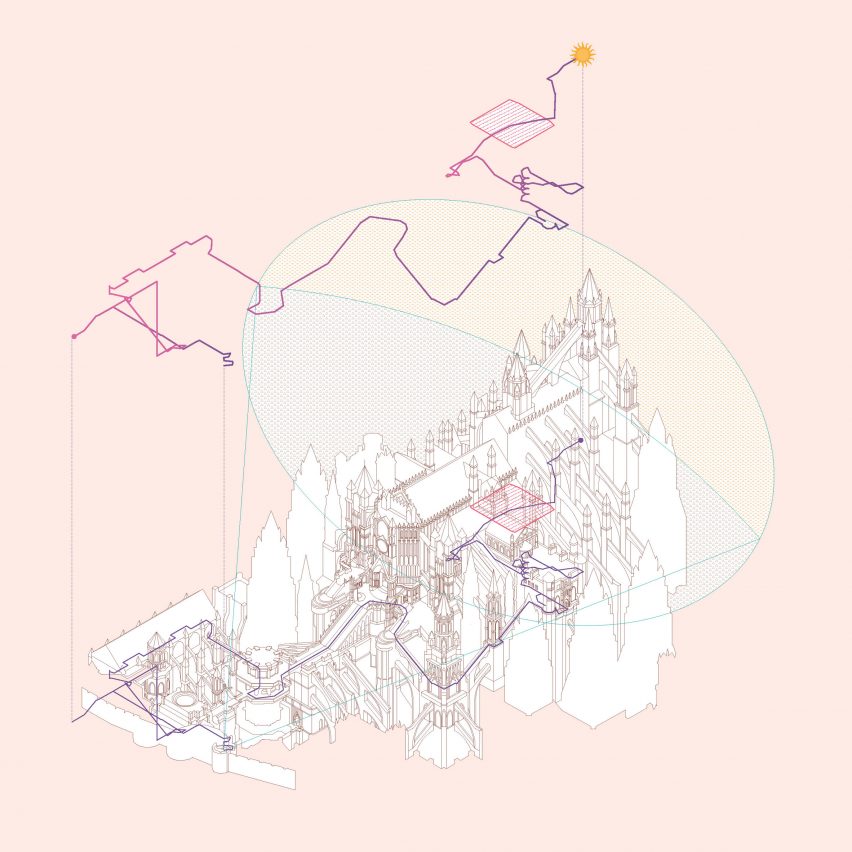 The world of Dark Souls has been built around death and decay. The core design of this game is death itself. Therefore, the architectural language of this game is based on the Feudal and Medieval eras added with ruins. 
The design of this game has a linear route, which means players follow one path, one route. Through that route, players face challenging paths and tormenting encounters.
From a gamer+architect's perspective, illustrations exhibit that other structural elements be used as a path as well. This means while we design, we don't have to be strict with architectural stereotypical thoughts. Such as, in Dark Souls when we reach Anor Londo players have to use a flying buttress as a path.  
This design encourages us to be more open-minded and encourages us to think outside of the box while finding a design solution. Since authors believe that architecture in games and real-world can learn from each other, we understood that one of the aspects of Dark Souls we can try to design more out of the box.
Conclusion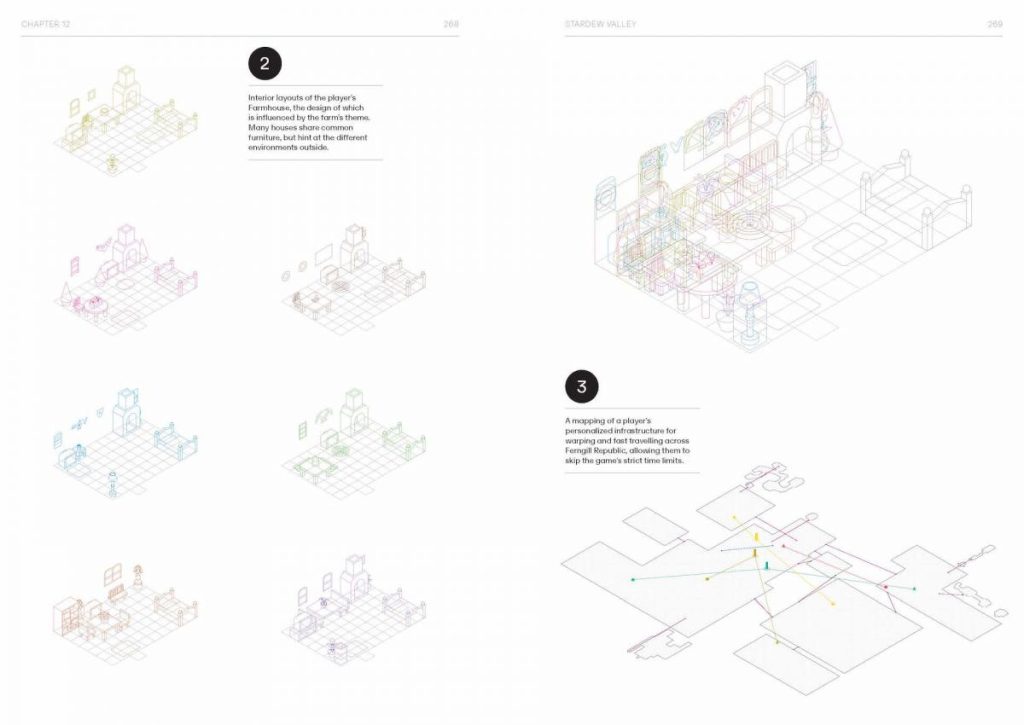 The line between architecture and games become thinner and thinner each year, most architecture education program started to add game design principles to their curriculum and most of the game studios started to hire more and more architects for their level design field.
If you have found the connection between architecture and games very interesting, Bartlett's newly launched new master's program is called "Cinematic and Videogame Architecture" and Lukas Caspar Pearson is one of the Co-Director of the program.