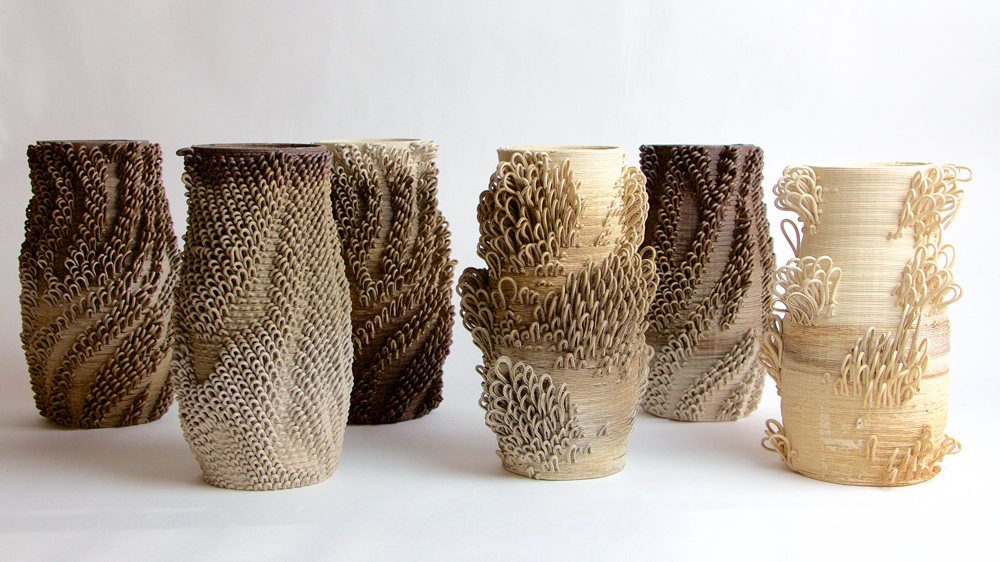 In these contemporary days, we see different realities and cultures mixing, creating a huge variety of influences that cross borders, countries, and ethnicities, which reflect the unique perspectives of designers and architects who live in contact and explore this cultural multiplicity.
San Francisco, California; is one of those places that seethes innovation through the gradient of languages ​​and cultures that occupy the west coast scene between the USA and Mexico, and this is where Emerging Objects studio is based.
Emerging Objects is a design and fabrication studio founded in 2010 by Ronald Rael and Virginia San Fratello. It has quickly gained a reputation for its innovative and experimental approach to design, and its use of a wide range of materials in projects, including recycled and reclaimed materials; always looking for sustainability and with creations that evoke reflections about the environment.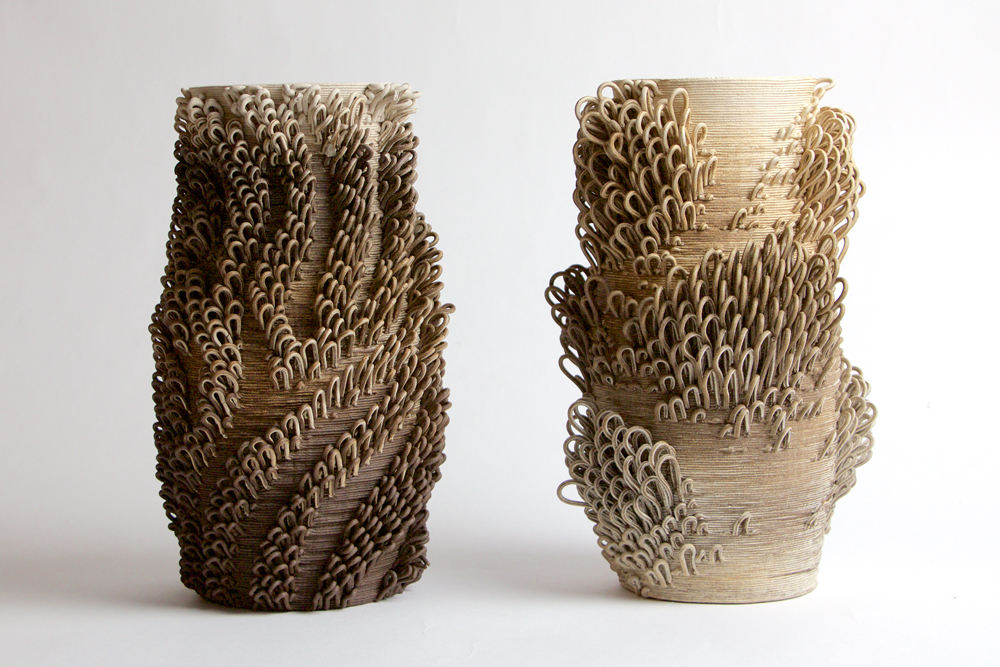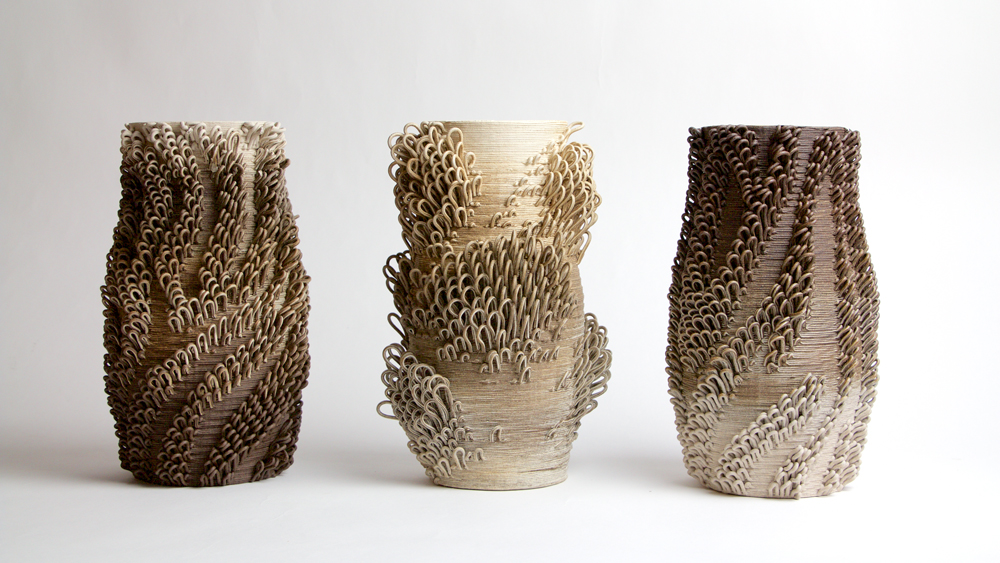 In Bad Ombres; a series of ceramic vessels, the team has taken this experimental approach to new heights, creating visually appealing and thought-provoking vessels made from two different types of clay, which creates a gradient effect that can be seen both across the entire object and within individual extrusions. 
Using 3D ceramic printers to create this unique gradual blend of one clay color to another, this series is inspired by the political spans between Spanish and English speakers that are defiantly explored by its extrusions, with petal-shaped forms that emerge from the body that almost confront gravity itself.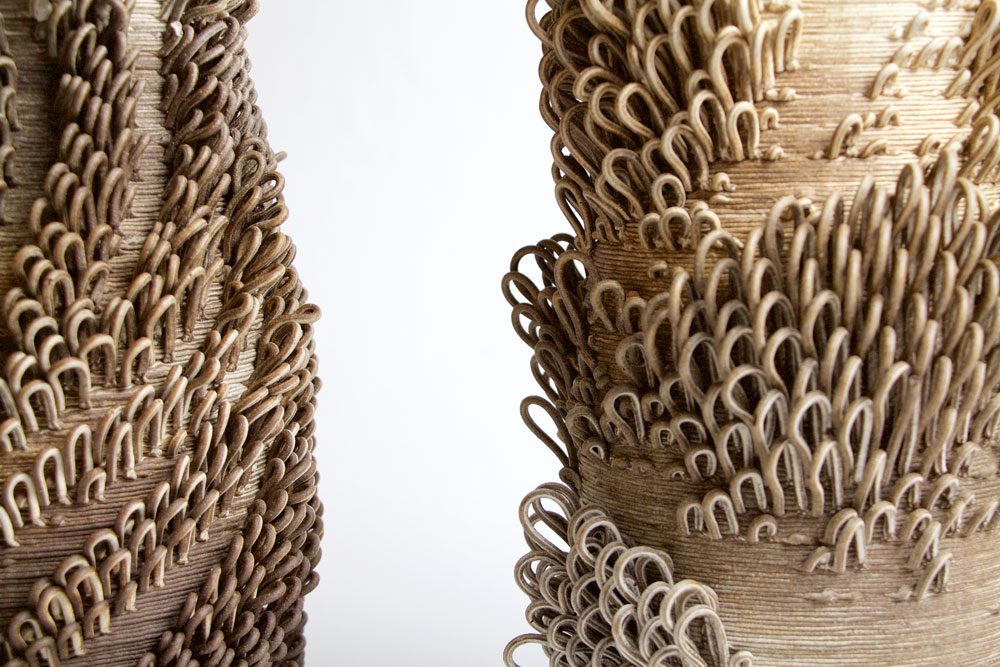 As the objects are getting shaped with the color gradient of the printed pottery clay, the similarity with the geography landscape of the border is instigated… With no clear distinction between the United States and Mexico. Bad Ombres borrow their name from this gradient of Hombres and Mans that share the same geography with distinct colors, origins, and qualities, but are capable of being mixed, to improve each other, becoming together a single clay object.
Connected by climate, cuisine, language, and culture; the space and the people are blended in unique ways, with a variety of shades, in truly unique Ombrés. A project of explorations designed by borderless minds worth seeing breaking walls.
Project Info
Project Date: 2017
Project Location: San Francisco, CA
Project Team: Ronald Rael, Virginia San Fratello, Phirak Suon.
Project Information: Thanks to Ehren Tool and The Department of Art Practice at The University of California Berkeley, Autodesk, 3D Potter.